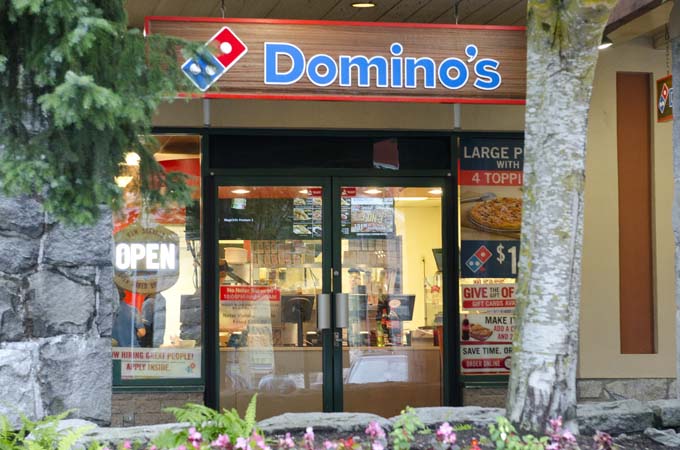 Unfortunately during our family vacation to Whistler, we experienced several days of rainy weather.  On one particular day, the downpour was especially heavy so we decided to get some food to eat in the comfort of our hotel room.  I had seen an online deal for 50% off Domino's Pizza at menu price which was valid for that week only.  While you were required to make the order online, the pizza could was available for delivery or takeout.  Much to our convenience, there is a Domino's Pizza in Whistler Village.  I put in a carryout order for an extra-large Pepperoni's Feast pizza which regularly cost $18.99 but just $10 with the deal.
Fast Pick Up Process
We picked up the pizza at the designated time of 11:30 am which was when they opened.  The process was so smooth and efficient that we were inside the shop for no more than 5 minutes.  I was eager to try out Domino's Pizza again because it had been a long time since I had pizza from a large chain. Lately, I had been indulging in more artisan pizza from Pizza Garden and Straight Outta Brooklyn.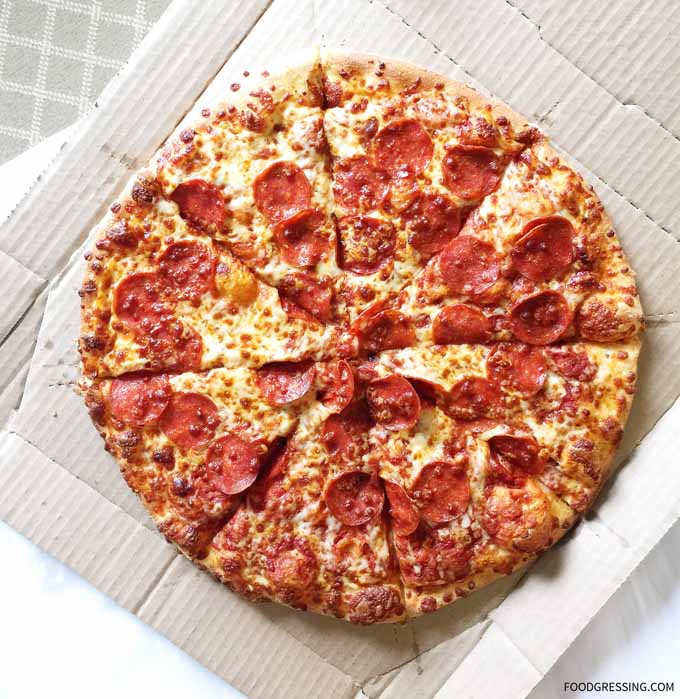 A Misnomer?
When we ordered the Pepperoni Feast, we were expecting "lots and lots of pepperoni topped with an extra layer of cheese" as it was described in the menu.  The pizza we got seemed closer to a regular pepperoni pizza and it wasn't particularly extra cheesy.  It came piping hot but a bit too salty.  The crust was on the thicker and chewier side.
Overall Impression of Domino's Pizza
The online ordering process for Domino's Pizza was easy and efficient.  Our Pepperoni Feast was short of a "feast" and felt more like your typical pepperoni pizza.  Rating: 2.5/5