When I was researching fun things to eat in Toronto, I came across a few Instagram posts of some novelty ice cream bars.  The dessert place selling these bars is Sweet Olenka's with four locations in the Greater Toronto Area.  They sell many homemade goodies including macarons, brownies, chocolates, cakesters, ice cream, and hot cocoa to name a few.  We popped into Sweet Olenka's on Queen Street West one afternoon for an ice cream treat.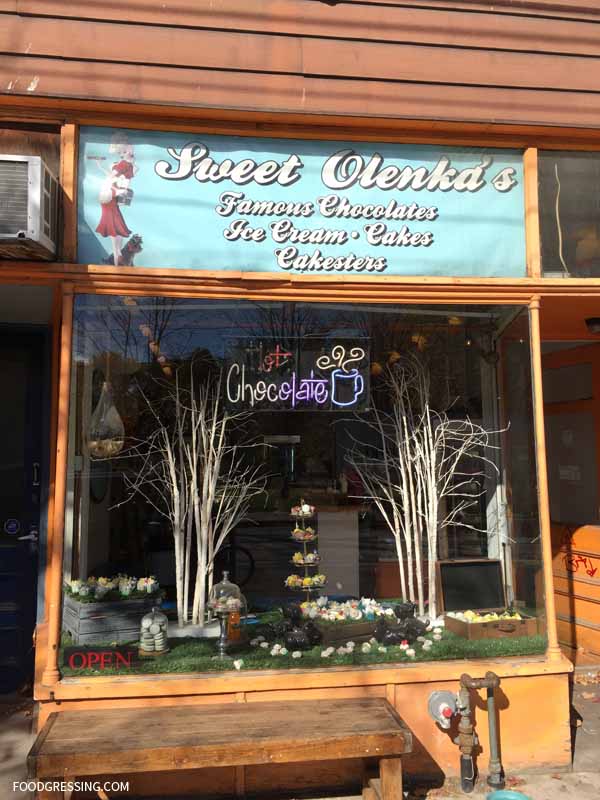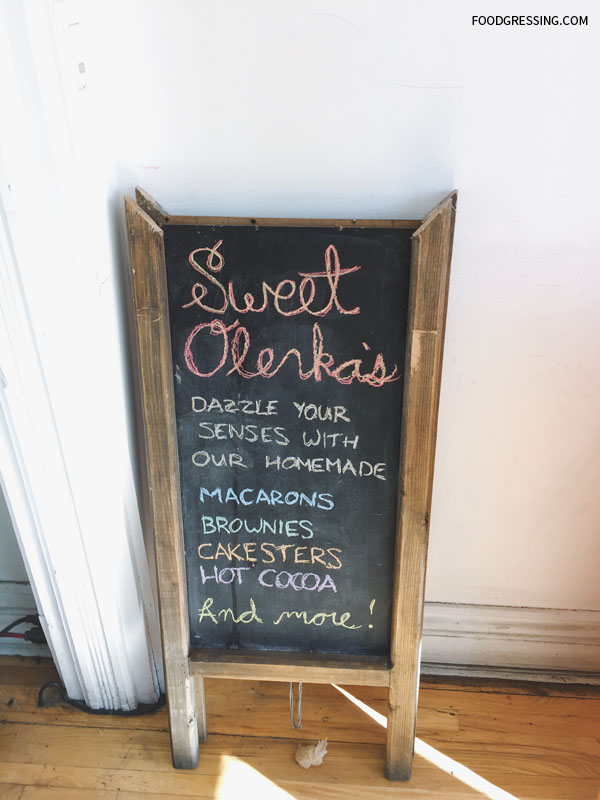 Homemade Goodies
When I entered the store, I was drawn to their first display case which had macarons ($2.50), brownies ($3) and cakesters ($4).  It seemed a bit odd to me, however, that the macarons would be stacked on top of each other given how delicate they are.  Furthermore, $2.50 seemed a bit expensive in my opinion.  Around Vancouver, macarons at fancier places like Theirry and Soirette are still a bit less than $2.50.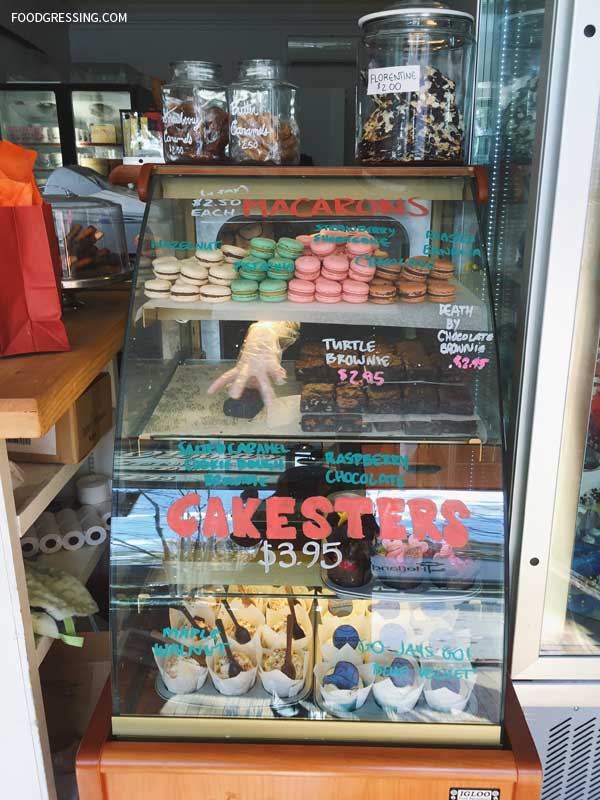 Sweet Olenka's also has a selection of homemade brownies including the Turtle brownie and Death by Chocolate brownie.  A woman brought in a batch of fresh brownies while I was in the store.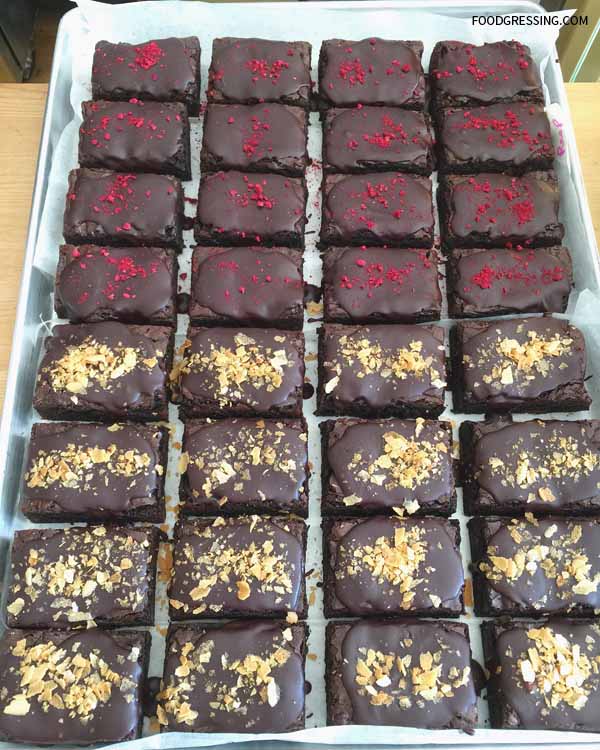 For chocoalte lovers, there is quite a large selection of chocolates.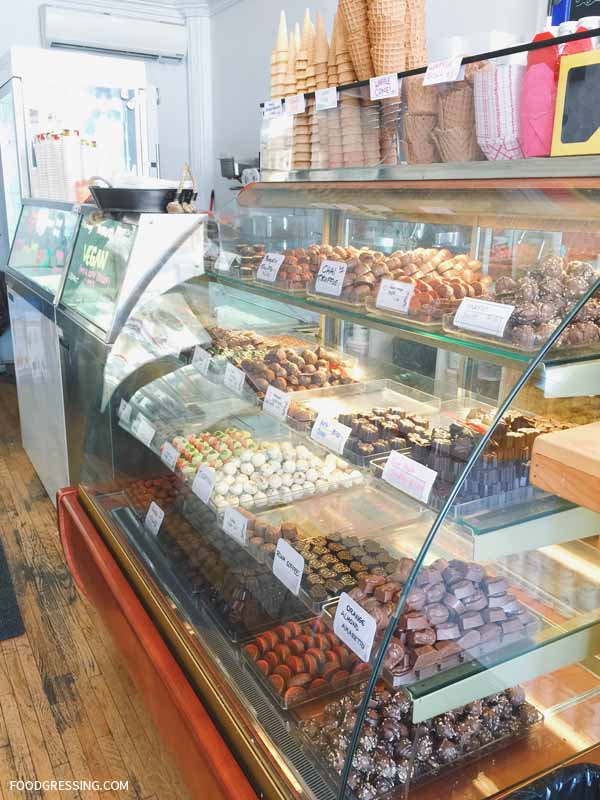 Ice Cream Treats
Customers can also treat themselves to a regular scoop ($4), double scoop ($6), or triple scoop ($7) of ice cream.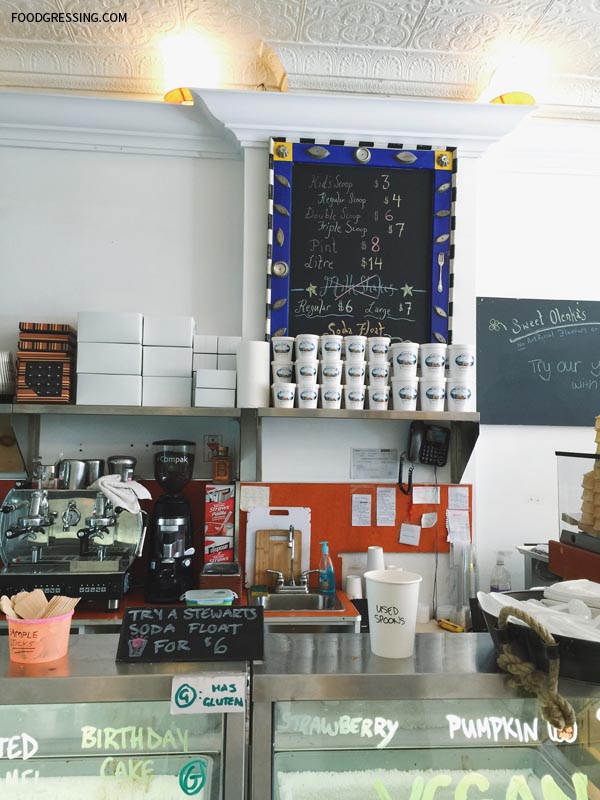 As for myself, I was most interested in trying their ice cream bars which came in gluten-free varieties.  Each bar is $5 and comes in different flavours like salted caramel, orange chocolate, red velvet and blood orange.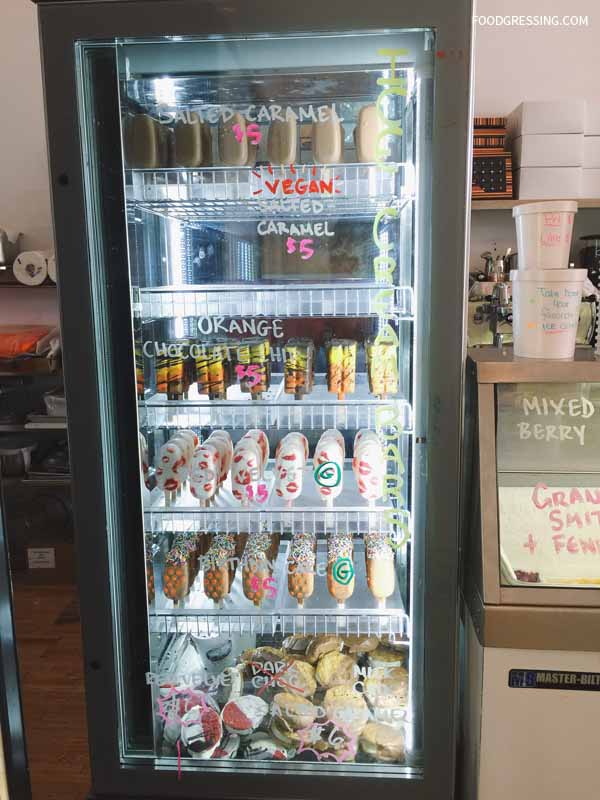 What We Tried
I got the prettiest one in my opinion: the red velvet which had little lip prints on it.  In terms of taste, it had a nicely crunchy white chocolate shell and red velvet cake pieces in the ice cream were pretty good.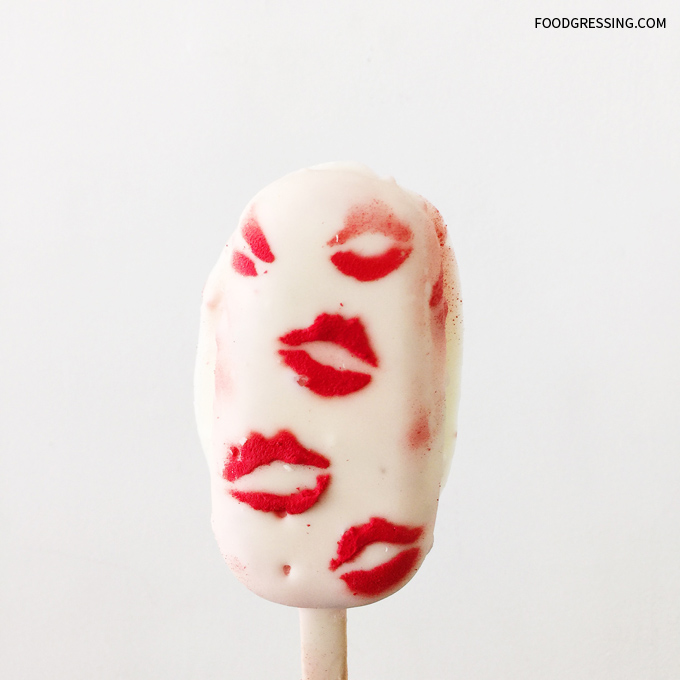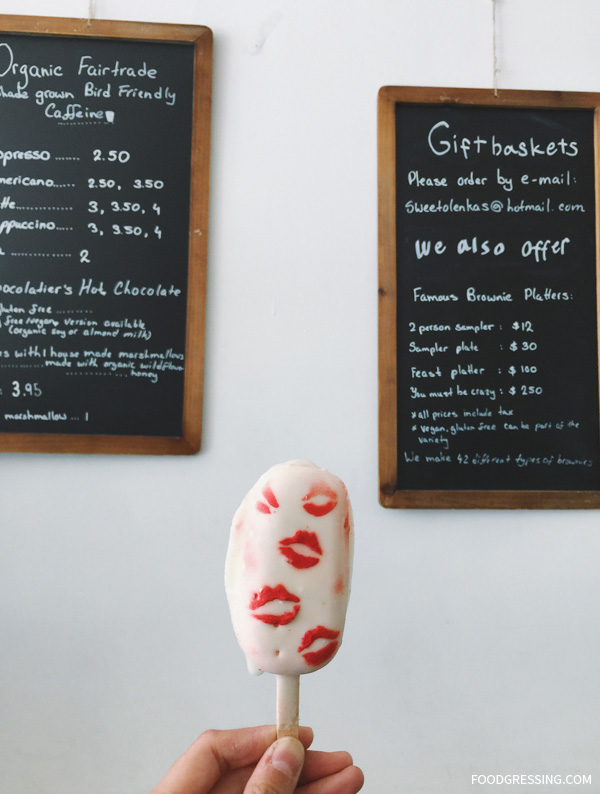 Overall Impression of Sweet Olenka's

The red velvet ice cream bar was delicious, but a bit expensive for $5.  I guess that is the price you need to pay for a fancier-looking ice cream bar.  I would recommend trying it once for the novelty factor, but I would have it again in the future.  Rating: 3/5
Website: www.sweetolenkas.ca/
Facebook: Sweet-Olenkas
Twitter: @SweetOlenkas
Instagram: @sweetolenkas