On our day trip to the Sea to Sky Gondola, I had noticed what appeared to be a shack with a large sign advertising that they serve fish and chips.  I was curious about what they offered and a quick search on my phone showed that the eatery is named Mountain Woman Take-Out.  Their ratings were pretty good on various review sites, so I made it a point to stop there on the way back to Vancouver.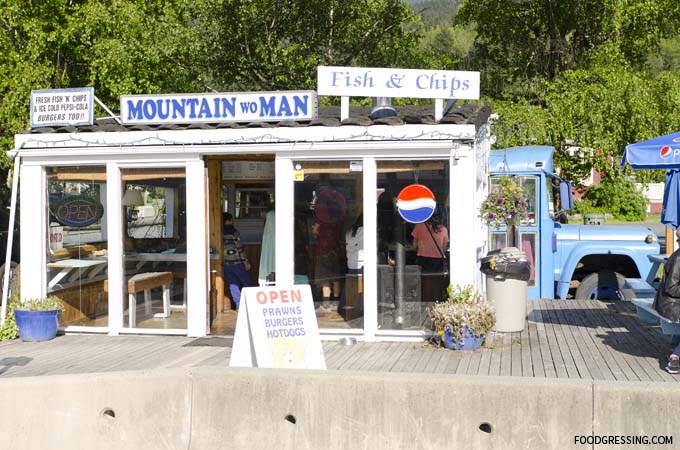 Old Blue Bus
Located on Highway 99 in Britannia Beach, Mountain Woman Take-Out is a fast-food eatery serving fish and chips, burgers, ice cream and more.  The eatery has been in business since 1984 and operates out of a blue bus.  Kind of interesting, really – a food truck bus!  The owner, which I presume is "Mountain Woman," is a friendly lady.  She noted to us that the last time the bus ran was over 20 years ago!
I came across a Trip Advisor post of Mountain Woman Take-Out written by the owner's son and it is quite revealing.  The eatery was originally named "Mountain Man" after his father.  The father later left and so Mountain Woman added "Wo" before "Man" to rebrand the place.  Look at the top photo and you will see the smaller size "Wo" added to the sign.
Mountain Woman's son also writes that the bus took him and his siblings to put "hockey, soccer, skiing and Disneyland."  Their mother worked hard in order to provide for them.  Very inspiring!
Mountain Woman Take-Out Menu
They serve fish and chips, burgers, hot dogs, prawns, sandwiches, milkshakes, ice cream and more.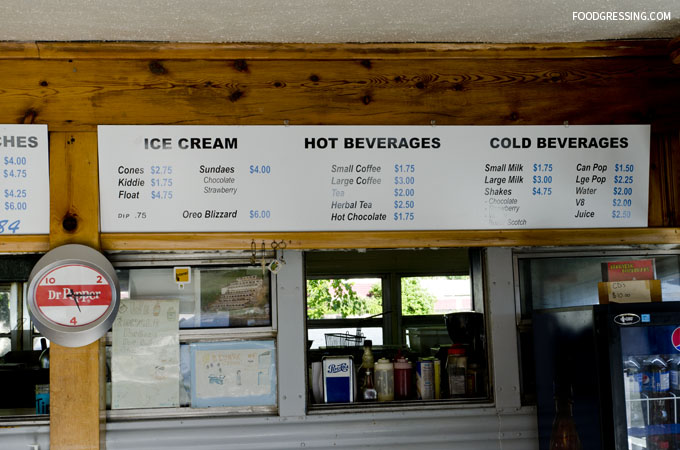 Kid & Dog-Friendly
The "indoor" portion of Mountain Woman has a kids table with assorted toys and coloring books.  Love how kid-friendly it is and my son instantly took to the toys.  Furthermore, Mountain Woman is dog-friendly as their outdoor patio deck allows dogs.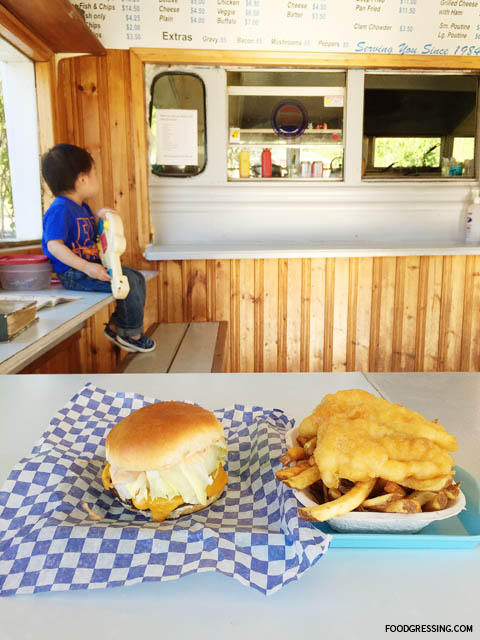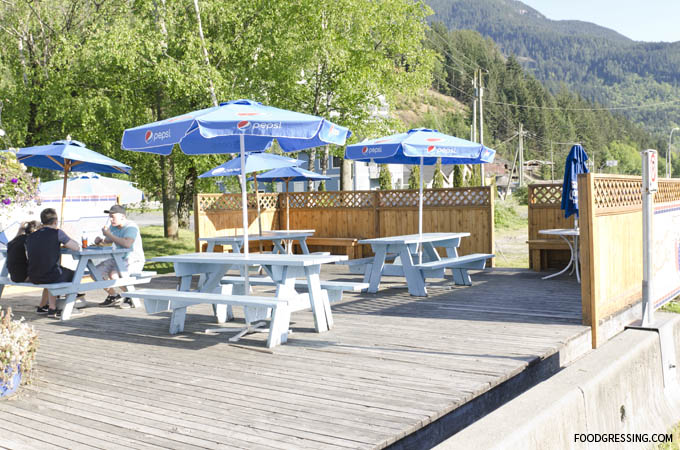 What We Tried
We ordered a two-piece fish and chips ($10.50), a buffalo burger ($7) and a vanilla soft-serve cone ($2.50).   The food did not disappoint and were reasonably priced for the size and quality.  The cod had a nicely seasoned batter which was light and not overly greasy.  The fries were golden in colour and very crispy.  The buffalo burger was moist, tender and juicy.  Most noticeable from the burger was the large slab of cheddar.  The vanilla soft-serve was surprisingly not overly sweet and better than one you could get from McDonald's.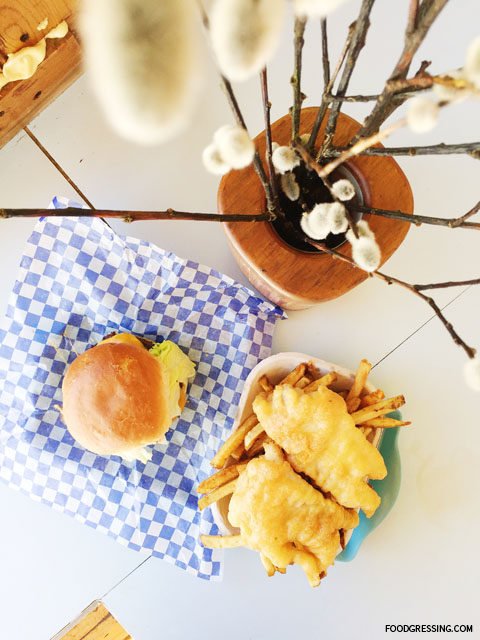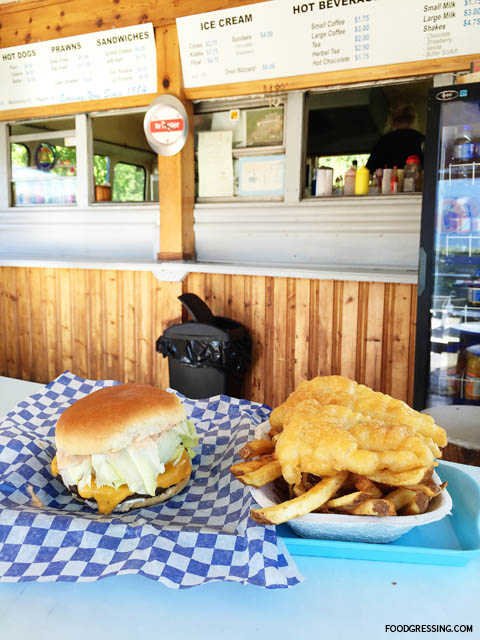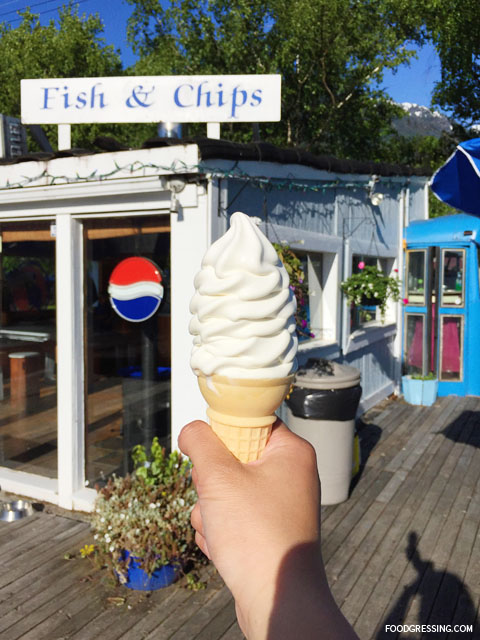 Overall Impression of Mountain Woman take-Out
Mountain Woman Take-Out is a bit of a roadside attraction in itself.  Very reasonably-priced and tasting food.  Love the dog-friendly patio.  Good place to stop for food or refreshments if you are heading north on Highway 99.  Rating: 4.5/5
For more Squamish eats, see other posts with the tag Squamish.