Here is a list of the best Valentine's Day quotes for him, for friends, for singles, for boyfriend, for girlfriend and more.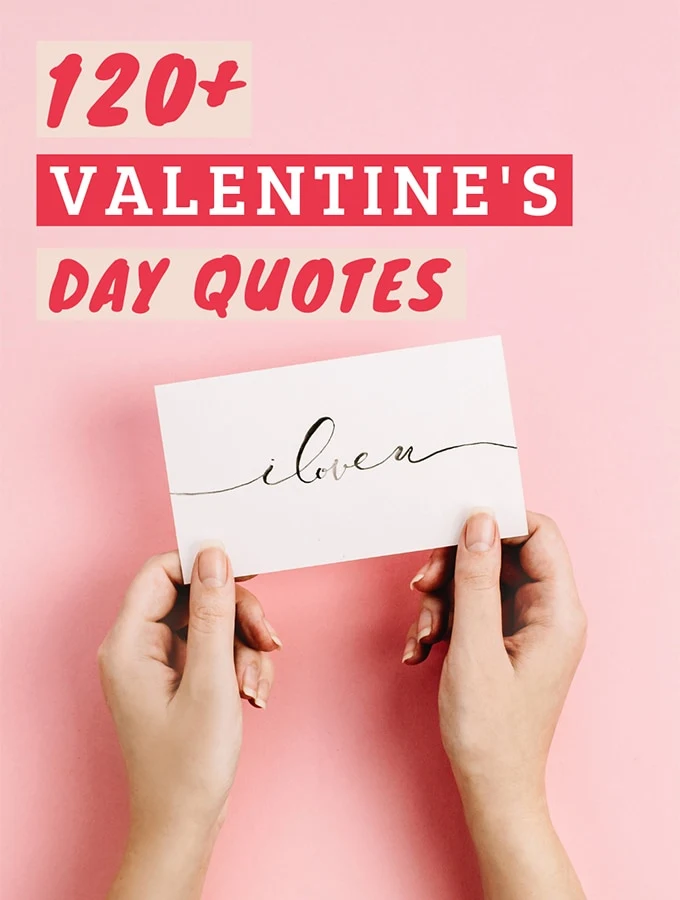 Sometimes, it's hard to know what to say to set the perfect tone and send a message that's just right.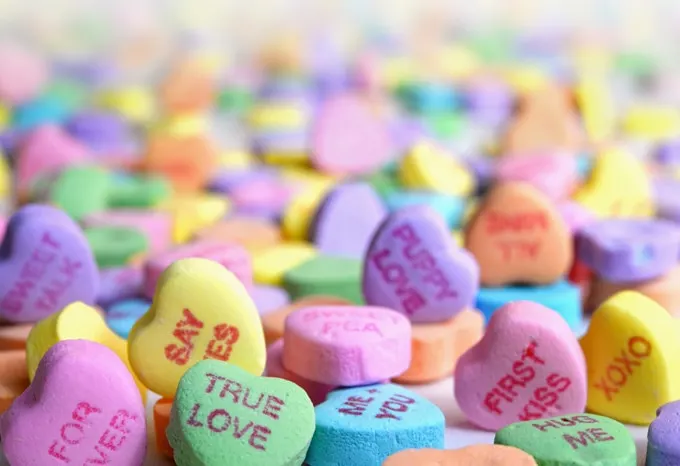 You can use this list for inspiration on what you want to include in your personal message or even Instagram caption. Happy Valentine's Day!
Valentine's Day Quotes Funny
Kim and Kanye might be done, but this couple's still going strong!
Thanks for being my emergency contact.
Love you even more than this pizza.
Netflix and chill, right back to where we started.
"I'd love you even if you were so ugly that everyone died."
I love you like Elon Musk loves Elon Musk.
You are the boba to my tea.
Valentine's Day Quotes for Friends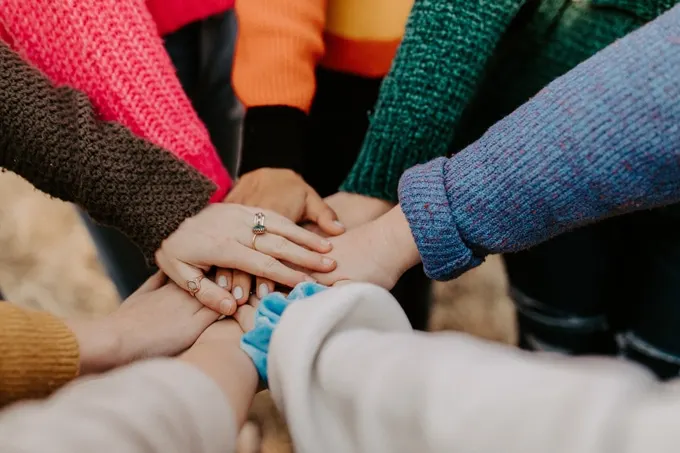 I don't have a valentine. I have five.
Dinner for two is nice, but what about dinner with the whole squad?
Galentine's Day? Oh, it's only the best day of the year!
"You are a dangerous collection of all my favorite things." – Nikita Gill
Galentine's brunch with the gals and the pals! Might rob a bank together later, idk.
"Love is friendship that has caught on fire." –Ann Landers
Love is sweet, but friendship is sweeter.
Valentine's Day Quotes for Him
Lucky I'm in love with my best friend~
Love is in the air.
It's cold outside, but it's warm right here.
There's no one I'd rather spend Valentine's Day at home with.
He's my favorite dork.
The Chuck to my Blair.
Valentine's Day Quotes for Her
"Let me love you like a woman." – Lana Del Rey
There's no love like a woman.
First Valentine's Day together, on our way to rent the U-Haul.
She's still the one!
It's a perfect day to spoil the prettiest girl in the room.
Love is when a person feels like home.
Valentine's Day Quotes For Husband
I only have heart eyes for you.
"You're the Jim to my Pam."
You're the only person I send the heart eyes emoji to.
Aren't you so lucky to have me?
Life is better when we do it together.
"Whatever our souls are made of, his and mine are the same." –Wuthering Heights
Valentine's Day Quotes For Wife
Four years and counting, still crushing on you as much as on day one.
I hate people, but I never seem to hate you. That's love, right?
Can you tell I married up?
Nah, I love YOU more.
"Home is wherever I'm with you." –Edward Sharpe & The Magnetic Zeros
As you wish.
Valentine's Day Quotes For Couples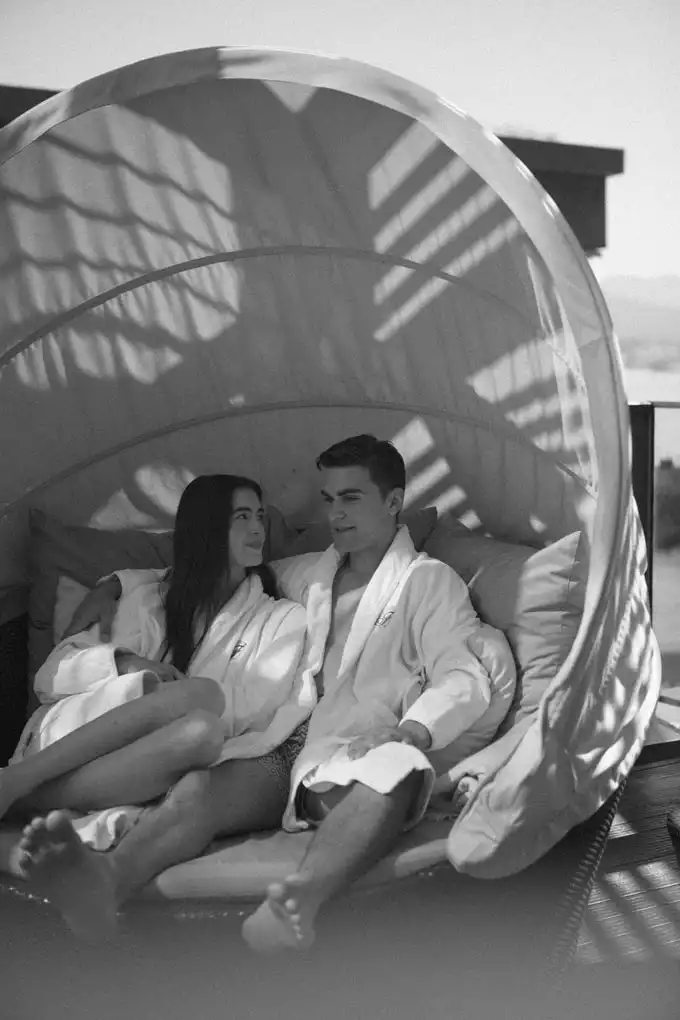 Couples that laugh together, last together.
So happy we both swiped right.
Thanks for being my person.
"I love you and I like you." – Parks and Recreation
"I would rather share one lifetime with you than face all the ages of this world alone." – J.R.R. Tolkien
Valentine's Day Captions for Babies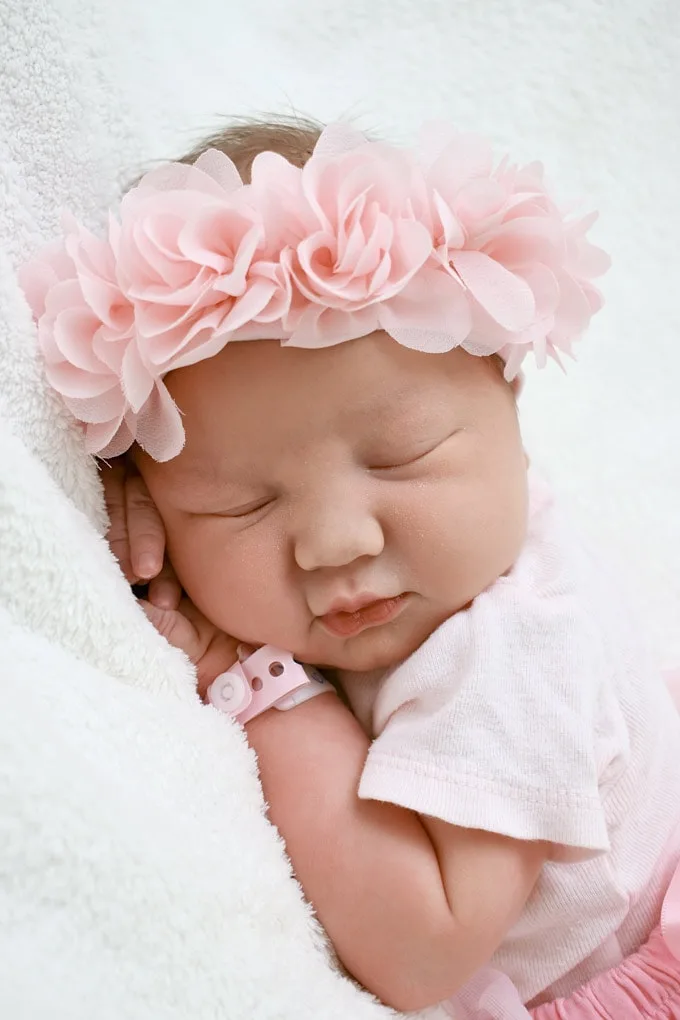 I used to think my husband would be my valentine for the rest of my life. Little did I know I'd get so lucky to have two.
Valentine's Day looks a little different since you came along, but I wouldn't change a thing.
I love you, kiddo – and not just because you've given me a permanent excuse to cancel plans.
"I swear I couldn't love you more than I do right now, and yet I know I will tomorrow." –Leo Christopher
Valentine's Day Quotes for Singles
I'm my valentine.
Who needs a valentine when I have me?
All ready for a romantic night out with the best of company – me.
Taking applications for next year. For now, I'm all booked up with me.
Me, I have something to tell you. I love you.
To the one person who has been there for me through thick and thin. The one who loves me unconditionally. Happy Valentine's Day to me!
Happy Valentine's Day to myself! I love you.
Valentine's Day Instagram Captions For Dogs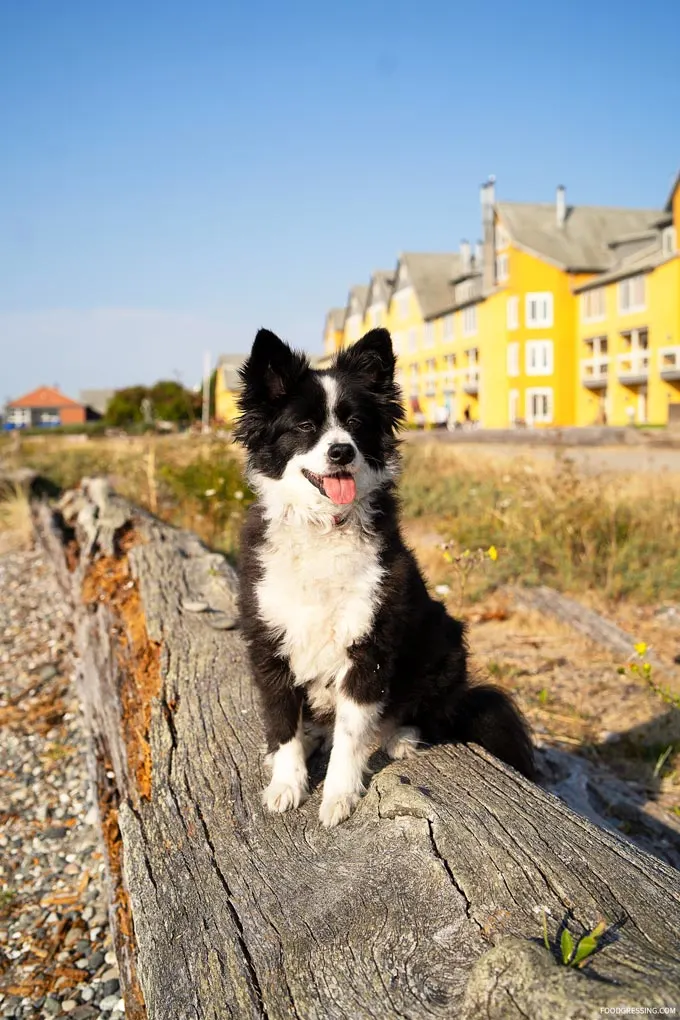 There's no valentine like a furry valentine.
This pupper gives me all the Valentine's kisses I need.
There's no love quite like the love of a dog.
Roses are red, violets are blue. My Valentine's date? Way cuter than you!
Dogs need treats today too.
Accepting Valentine's love in the form of pup snuggles.
Valentine's Day Quotes for Mom
There's no love better than a mama's love.
Nothing but love for my mama!
My first Valentine, my forever Valentine!
Sending big heart-eyes to this mama.
The biggest love ever for the best Mom ever.
Valentine's Day Quotes For Dad
Happy Valentine's, dad. If I don't have a date next year, take it up with him!
Now addressing all applications for next Valentine's day. Please submit via Dad.
He's the best man I know.
No guy I'd rather be hanging out with.
Valentine's Day Quotes for Son
You may hold my hand for a while, but you hold my heart forever.
We go together like dino nuggets and ranch dip.
I'm just a mom, standing in front of a son, asking him to pick up his socks.
Nowhere I'd rather be than making Valentine's cards with this little guy.
Valentine's Day Quotes for Daughter
"Where there is love, there is life."
It's easy to love a daughter like you.
"Your hand fits in mine like it's made just for me." –One Direction, "Little Things"
I love you, and I told you so!
Grape juice for her, rosé for me. Couldn't imagine a better Valentine's Day buddy than her.
Valentine's Day Quotes For Grandson
Happy Valentine's Day to my rough-and-tumble, scrappy, spunky grandson.
He's the suavest kiddo ever.
You are my sunshine, my only sunshine.
Love you more than all the chocolate in the whole world.
Happy Valentine's Day to the kiddo who makes me prouder than I could ever imagine.
Valentine's Day Quotes For Grandaughter
As I grew older I thought the best part of my life was over. Then I met my granddaughter, and I knew it had just begun.
I love you more than I can say.
Sweet treats for my sweet grandkiddos!
She's sweeter than candy.
To a fun-filled day full of sweet treats for the sweetest kid around.
Valentine's Day Messages For Teachers
By expanding my mind, you made your way into my heart.
Happy Valentine's Day to all the teachers out there. There's no end to the love you deserve.
"A good teacher is like a candle – it consumes itself to light the way for others." –Mustafa Kemal Atatürk
"Students don't care how much you know until they know how much you care." –John C. Maxwell
Pass along your valentines, and don't forget one for the teacher!
Valentine's Day Messages For Your Coworkers, Small Business, or Company
The world needs more love and fewer work emails.
Our team puts love into everything they do.
We finish every order with love!
Every package sealed with a kiss. XO
Nothing but love for our clients and community members, today and every day.
Send yourself some love today!
Happy Valentine's Day to my work spouse. Thanks for reminding me to take my Tupperware home every day, honey.
Our team's like a family, and there's no better valentine than family!
What's your favorite way to celebrate Valentine's Day? Ours is to find new ways to send our clients love.
Valentine's Day Gift Messages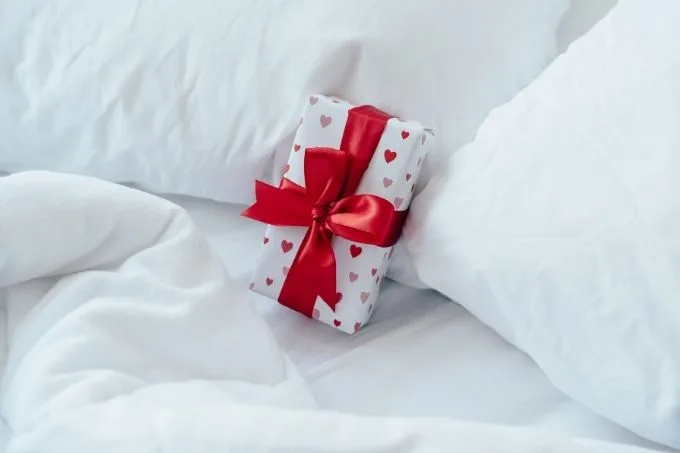 Treat yourself!
Roses and rosé. What more do you need?
Love (and the smell of these roses) is in the air.
Love the wine you're with.
Love lasts even longer than flowers.
Being with you is the greatest gift of all.
Smitten by this gift and by you.
"Every gift from a friend is a wish for your happiness." –Richard Bach
For moi??
A bouquet for my bae.
When your love language is giving gifts.
Love's the only gift I need, but this ain't bad either!
Valentine's Day Food Puns
My butter half.
Bowl mate.
Let's mac out.
Wanna canoodle?
I want someone to look at me, the way I look at [insert food].
Dessert-related Valentine's Day Instagram Captions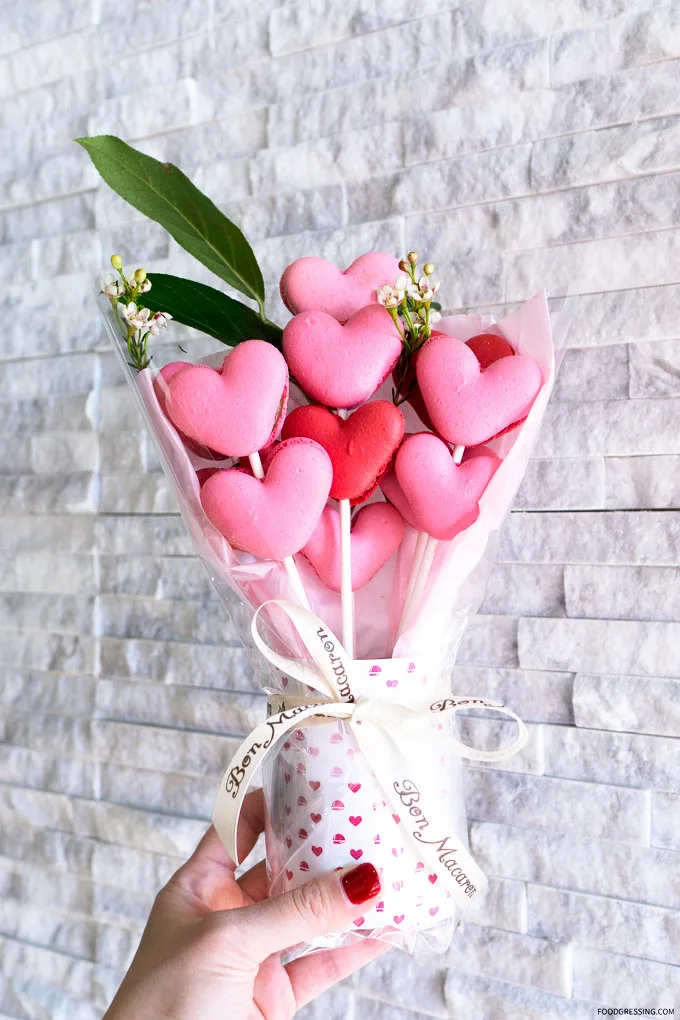 Who needs a date when you have the perfect dessert?
Falling in love with this chocolate mousse.
Lost my date on the way down the dessert menu.
Waiting for 50%-off candy tomorrow like…
A little sour, a little sweet – like all good loves.
"All you need is love. But a little chocolate now and then doesn't hurt." –Charles Schulz
I'll demolish these chocolates in about ten minutes, but love lasts forever.
A date is great, but dessert will never desert you!
Non-cheesy Valentine's Day Messages
"You're my person."
I love you to the moon and back.
"What is done in love, is done well." – Vincent Van Gogh
"I find I miss you in the tiniest moments, between the seconds." – Tyler Knott Gregson
"There is my heart, and then there is you, and I'm not sure there is a difference." – A.R. Asher
"I still haven't figured out how to sit across from you, and not be madly in love with everything you do." – William C. Hannan
Instagram Captions for Outfits on Valentine's Day
I'm falling in love with myself in this dress.
This fit's got me falling.
El colór de amor.
Might steal your heart in this fit.
It's gonna be hard to run from Cupid in these shoes! But it's a risk I'm willing to take.
Is it possible for a pair of shoes to be your soulmate?
Diamonds for my diamond.
Diamonds are a girl's best friend.
Now that you've found the perfect Instagram caption for the big day, all you need to do is take the right picture!
YOU MIGHT LIKE: