As the pandemic has a lot of us stuck inside, date night isn't quite what it used to be.
But just because you're staying home doesn't mean you can't still have a special, romantic evening together.
In fact, date night is more important than ever. It's a great way to break up the monotony of staying home and an effective way to de-stress together.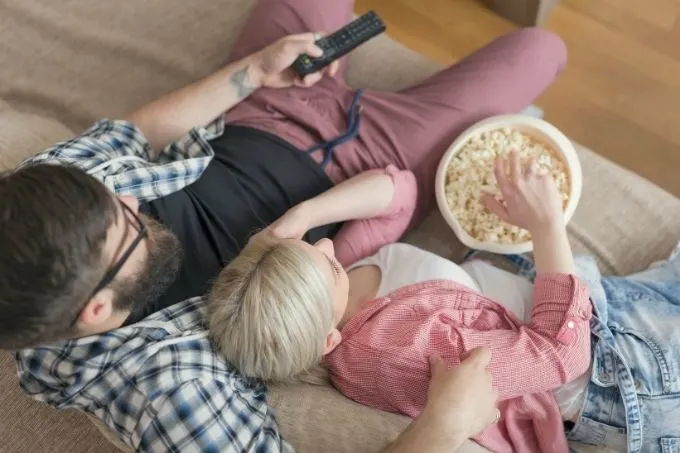 One idea is to have a romantic movie night at home. It would be a nice, private experience where you don't need to buy tickets or listen to anyone crunching loudly during the romantic moments.
Check out this guide on how to have a romantic movie night at home. With these as your jumping-off point, you're well on your way to planning the perfect date night in.
1. Build a romantic blanket fort
One of the best things about an at-home movie night is you can snuggle in and be as comfy as you want.
A great way to make a movie date night special is to make a nest or even a fort out of your favorite pillows and blankets. You might even order a few special ones to match the evening.
Theme them according to the movie you're watching, or go with a cute design for retro vibes. That way, you'll have something to remember the night by.
Some tips on building a movie night form including layering sheets, blankets and throws on furniture and building around them.
You might need to get some ceiling hooks, hooks on doors, a stand of some sort (like a photo booth or tripod) stand to build a teepee style.
Lighting helps set the romantic tone so consider some battery-operated lights or candles to create a cozy ambiance.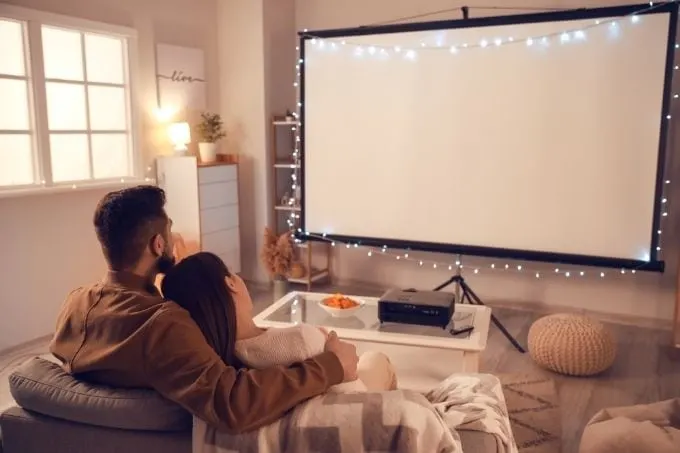 Sprinkle some rose petals on the floor or have some fresh flowers on the table nearby.
P.S. No one's ever been mad about having an extra cute blanket or pillow lying around.
2. Movie date night at home snacks
It's not a movie night without treats. You can take this in a few difference directions.
Buy what you'd normally get at the movie theatre or an assortment.
Go to a specialty shop and find some rare snacks and unique flavours like Candy Pop Snickers or Sweet & Salty Churro Flavoured Bugles.
Head to an Asian grocery store and check out the snack aisle for some interesting finds (some of which have limited English translations). I recommend the Boba Milk Tea Pineapple Cake.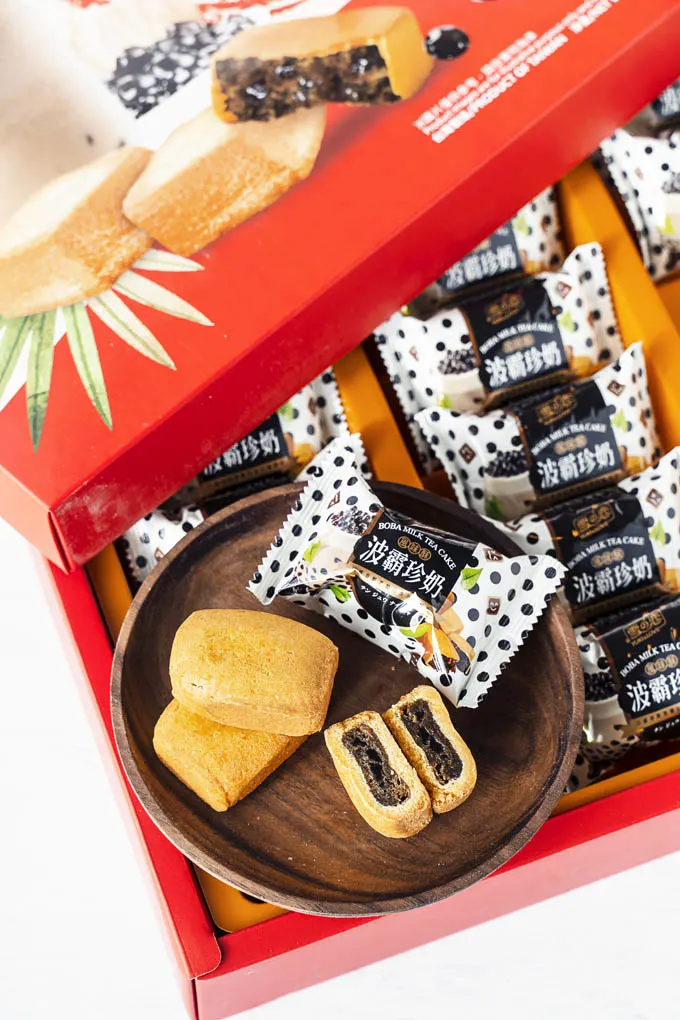 3. Don't forget the popcorn
Upgrade from the regular microwave bag by popping your own in a home popper – bonus points if you put it in a cute tub like the one you'd get at an actual theatre.
You could go for a classic popcorn or flavoured popcorn like caramel.
4. Movie for date night in ideas: choose your movie wisely
Steer clear of what you'd normally watch on any given weekday. And no scrolling through Netflix to make your selection!
We all know you'll get sucked into spending the whole night watching previews. Be a little more deliberate about it, just like you would if you were going to a theatre.
To start, think about movies that are special to you both for some reason. Did you see Lord of the Rings on your first date? Splurge on the box set and binge the special features together.
Or finally get around to watching that documentary you've been meaning to see together, but have never gotten around to. Putting some thought into your choice will help a movie night at home feel as special as a date night out.
Here are a few date night movie recommendations to watch on Netflix:
Always Be My Maybe
Jerry McGuire
When Harry Met Sally
To All The Boys I've Loved Before
She's All That
The Age of Adaline
The Notebook
Ghost
How to Lose a Guy in 10 Days
The Lake House
Serendipity
Meet the Parents
5. Movie date night at home dinner ideas
After choosing your movie, make a themed meal around it. For example, if your pick is a foreign film, try making cuisine from that country.
You can also check out local restaurants as they might have some unique DIY meals kits that you can prepare together.
If you're watching a fantasy movie, conjure up dishes the characters would enjoy in their world. Watching Star Wars? Try making this adorable BB-8 cookie cake.
Feel good rom-coms call for some fun foods like cupcakes, cookies, ice cream and so forth.
For action movies and fast-paced movies, you might plan a menu around pizza, burgers, sodas, chips and nachos.
You can even get takeout that matches a special scene in the movie. For example, if you are watching Always Be My Maybe, you can order some dim sum, snacks or entrees from New Town Bakery (in Vancouver Chinatown) because one of the movie scenes was actually filmed there.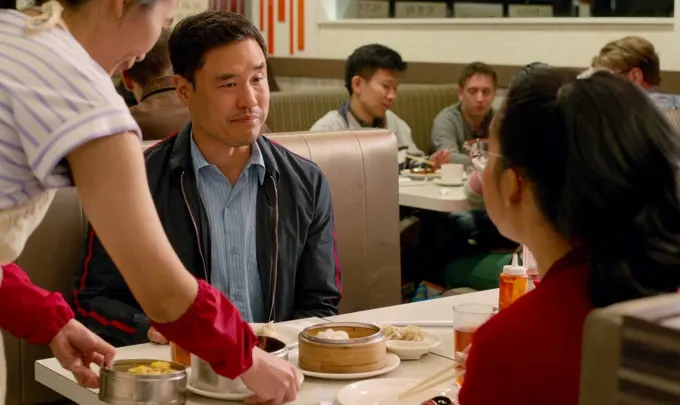 6. Do drinks beforehand
If making dinner sounds like a lot (we don't blame you), do drinks beforehand instead.
Choose a themed drink or stick with an old standby you know and love, but with a bit of a twist.
Even if it's just a set of cute cocktail picks to add a bit of glitz to your Great Gatsby viewing, mimic the excitement of getting something a little unexpected at your favorite after-movie bar.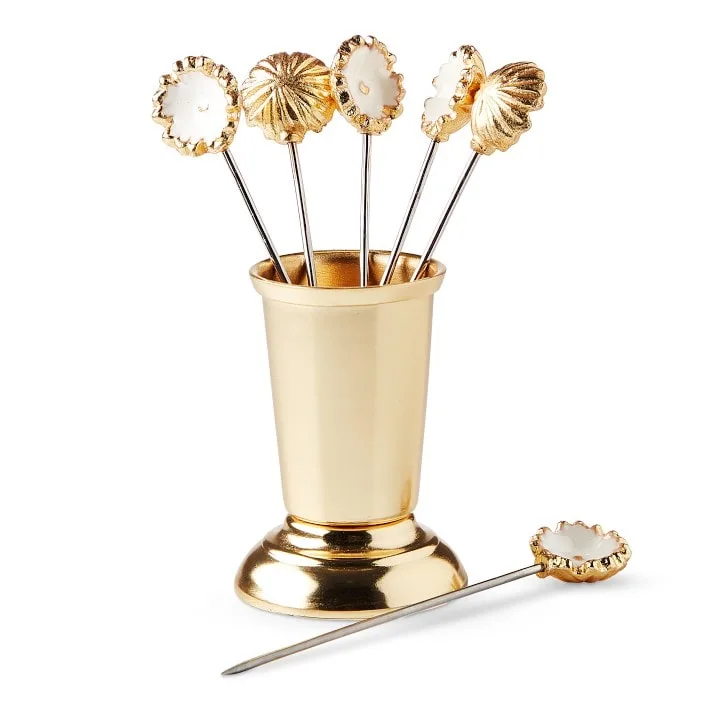 Check with your local restaurant as many offer DIY cocktail kits that you can create at home.
7. Movie date night games
Try movie night bingo! For example, if you are watching a horror movie, try playing horror movie bingo to turn your spooky activity into a whole activity. Bonus points if you use your movie theatre candy as bingo markers. Check out Etsy for movie bingo printables.
8. Create your own movie theater at home date night
Part of the fun of a theatre experience is getting to see the action on the big screen. It makes the whole experience feel larger than life and pulls you into the story.
Recreate that feeling with a projector that hooks up to your smartphone. This is especially useful if you don't have a very big TV.
If the weather's nice, take things outside and turn it into an outdoor movie experience.
Project your movie onto a wall or the side of your house for a night in the fresh air.
9. Movie date night at home outfit
What to wear for a movie date night at home? You and your date probably normally watch movies in your pajamas. And while there's nothing wrong with that, there's something to be said for dressing up to make the occasion feel a bit more special.
Now, you could dress the same way you would for any other movie date. But no one's going to see you, so why not have a little more fun with it?
No costume? No problem! Half the fun is figuring out how to make the most of what you have on-hand.
If you're watching Star Wars, put on your best approximation of Jedi robes, even if it's made of sheets and a belt.
If you're watching a movie with a lot of cute woodland creatures, make mouse or rabbit ears out of a headband and construction paper, and draw a nose and whiskers on your faces (with makeup, not markers).
Dress up like you're going to a midnight premiere in your own home. Have fun with it!
10. Turn it into an all-day event
There's no law that says movie night has to be just one movie. If you're already planning a menu, snacks, and costumes, why not pick a few movies and turn it into a double feature or marathon?
Surprise each other by each picking one movie for a little variety. Or marathon your favorite series, like watching the Harry Potter movies back-to-back.
Of course, this is just the start! Hopefully this list got your ideas flowing with ideas for many movie nights to come.