It's like two iconic Taiwanese eats in one treat!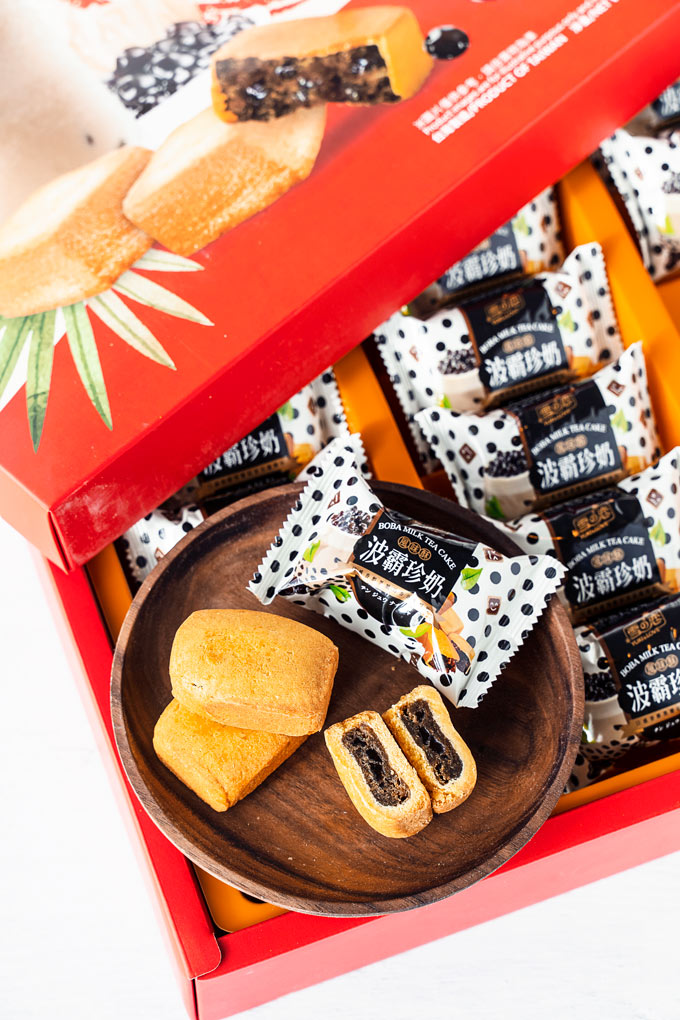 While shopping at Sungiven Foods, I was surprised to find these Yuki & Love Boba Milk Tea Pineapple Cakes for sale.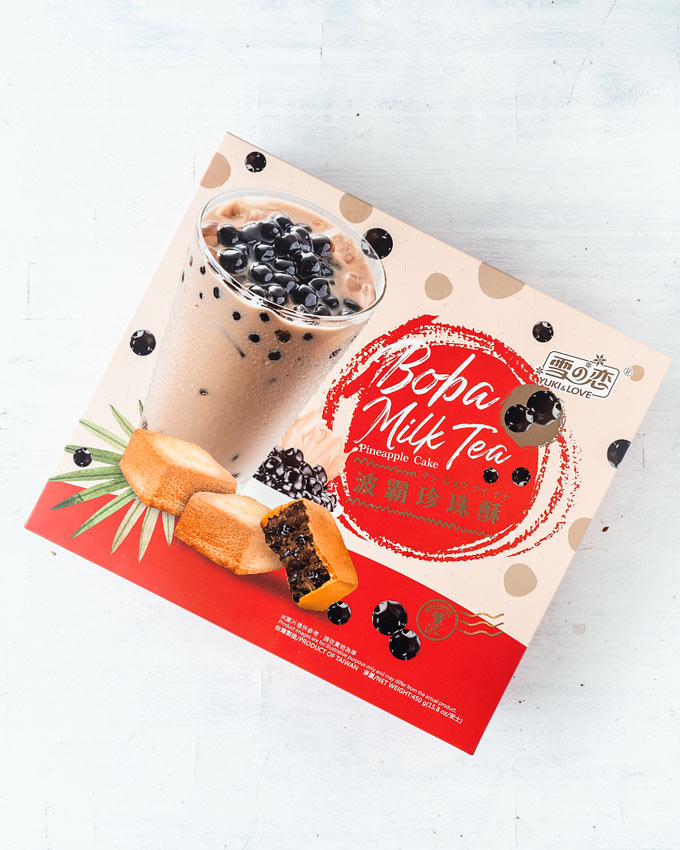 Priced at $13.99 for a box of 18 in a pretty gift box at Sungiven Foods.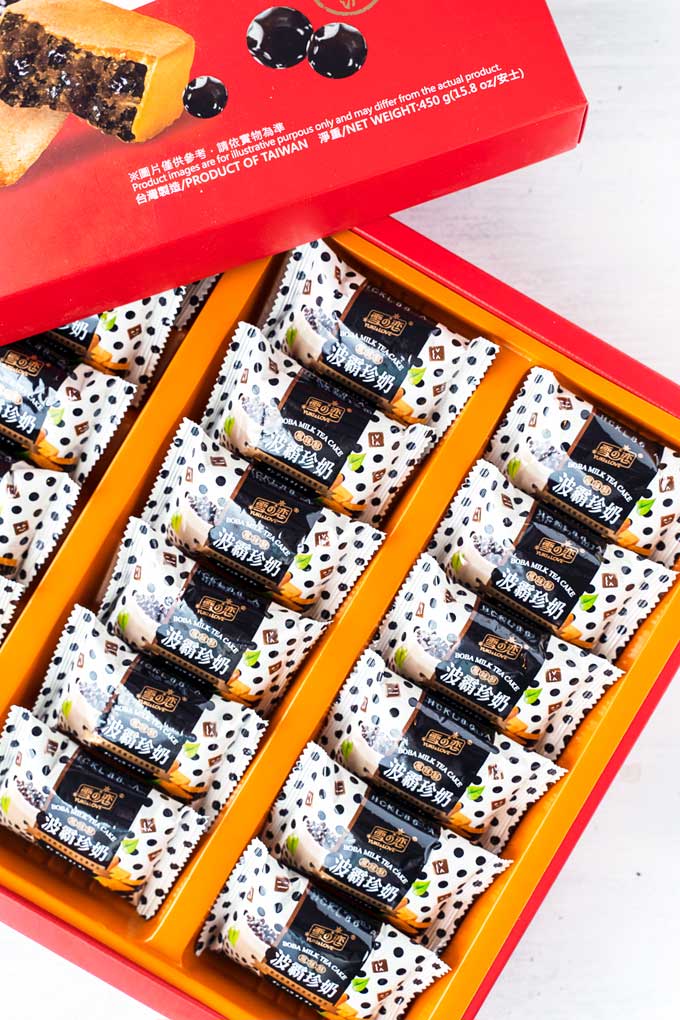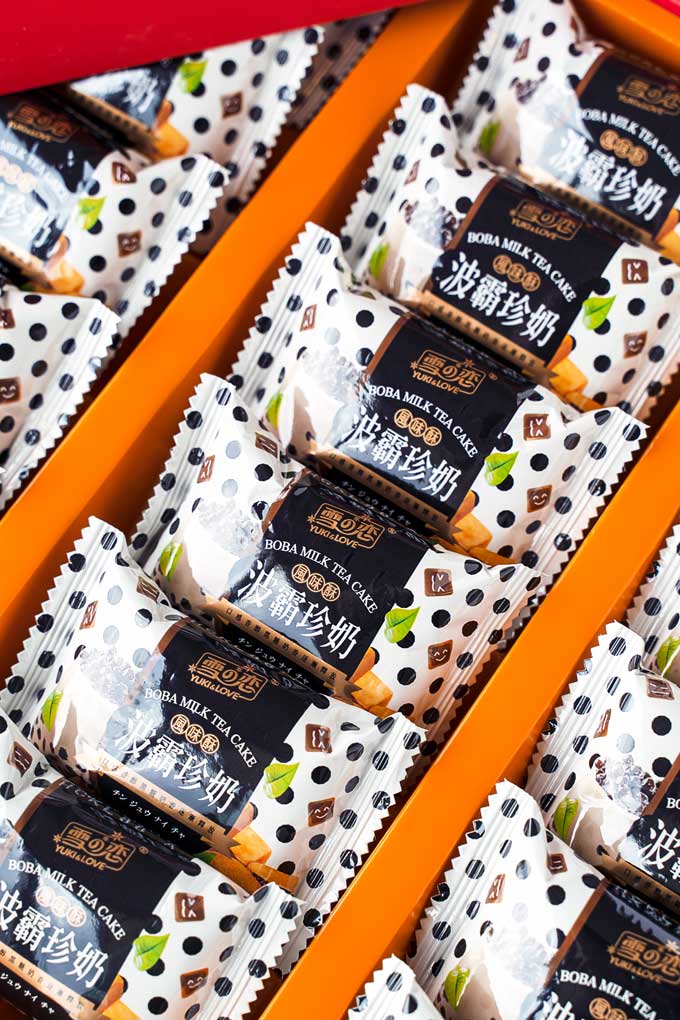 The product is from Taiwan but imported and distributed by a company in California.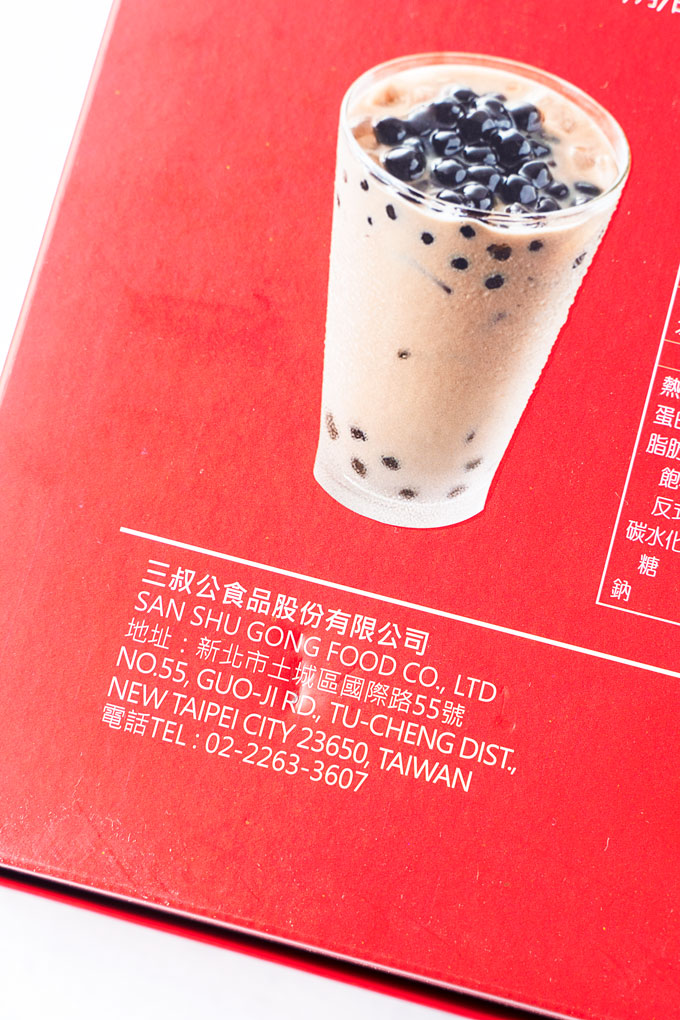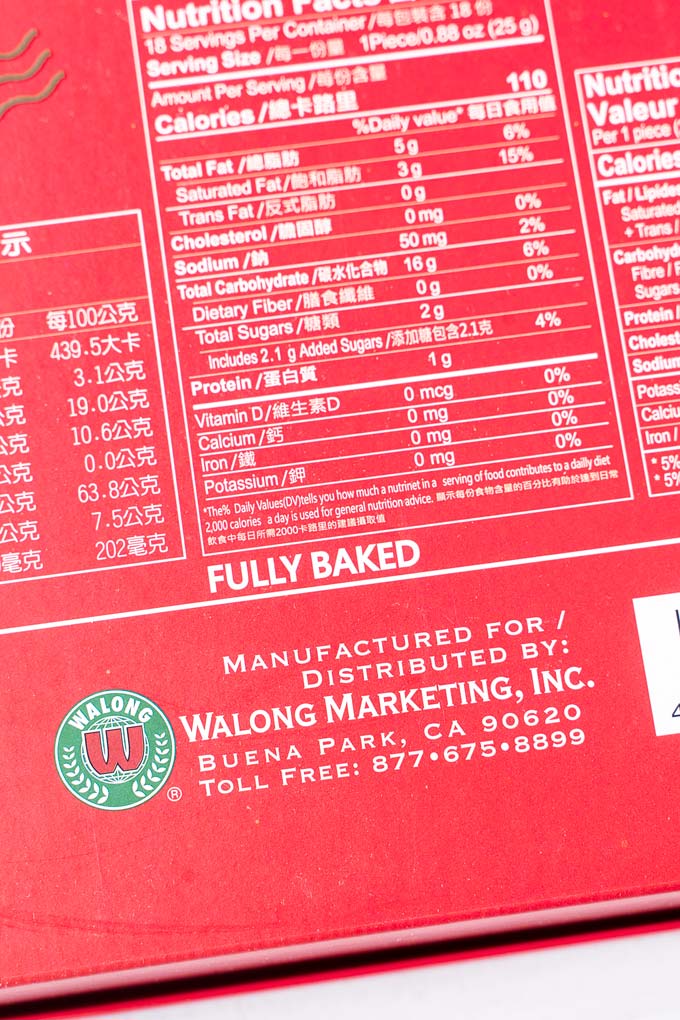 Pineapple cakes are traditional pastries from Taiwan featuring a soft cake with a buttery scent and a pineapple jam filling.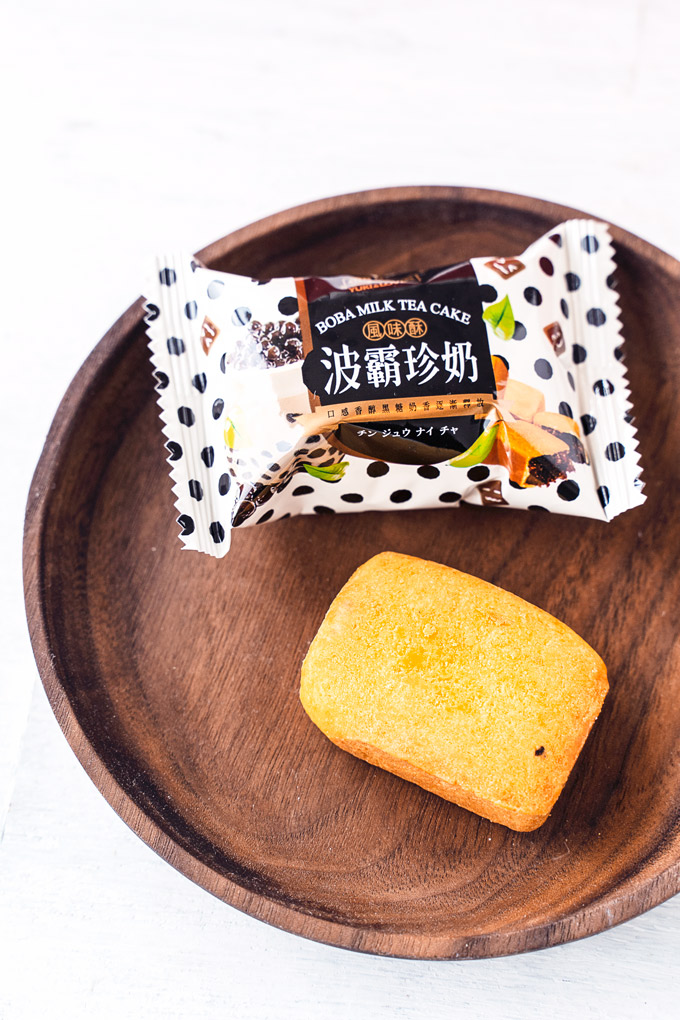 The boba milk tea version by Yuki & Love incorporates bubble milk tea pearls into the pineapple jam filling.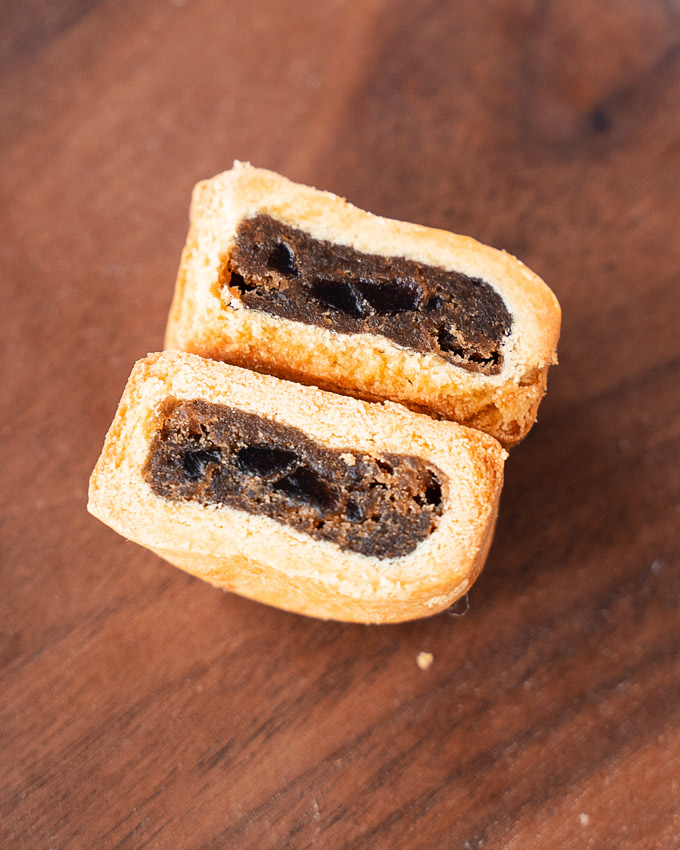 As you bite into the treat, the soft cake crumbles and you taste the sweetness of the pineapple jam along with some added chewiness from the tapioca pearls.
In terms of nutrition, each pineapple cake has 110 calories, 16 grams of carbohydrates, and 5 grams of fat.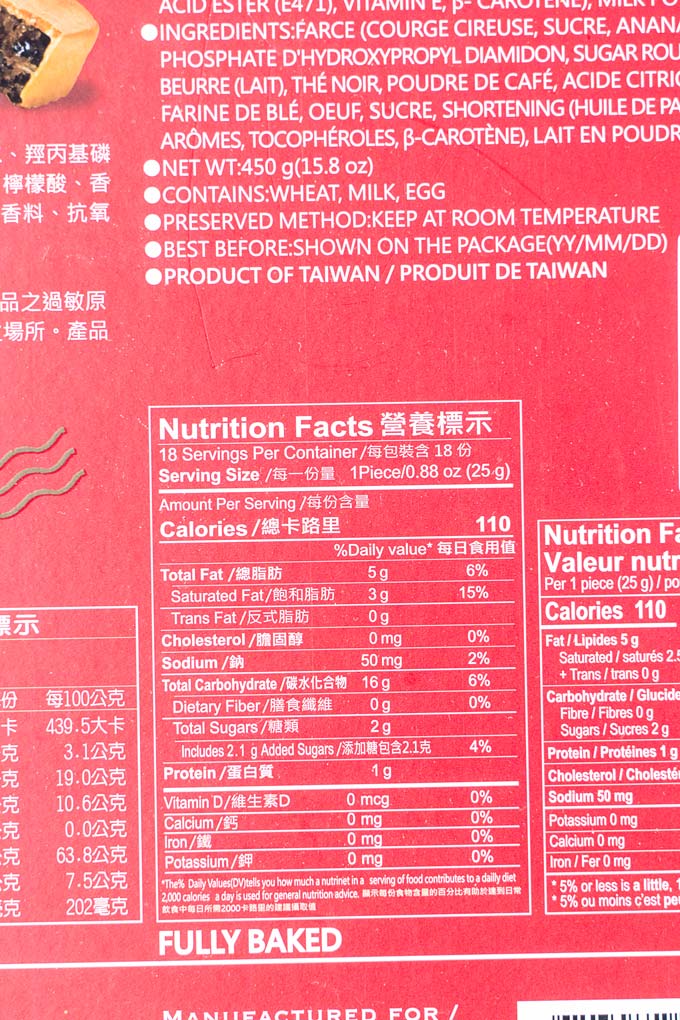 Overall, I thought there was enough boba in the pineapple filling to satisfy you. Worth a try if you love pineapple cakes and boba milk tea.