Rice & Noodle has recently opened their third Metro Vancouver location at 2857 West Broadway in Kitsilano.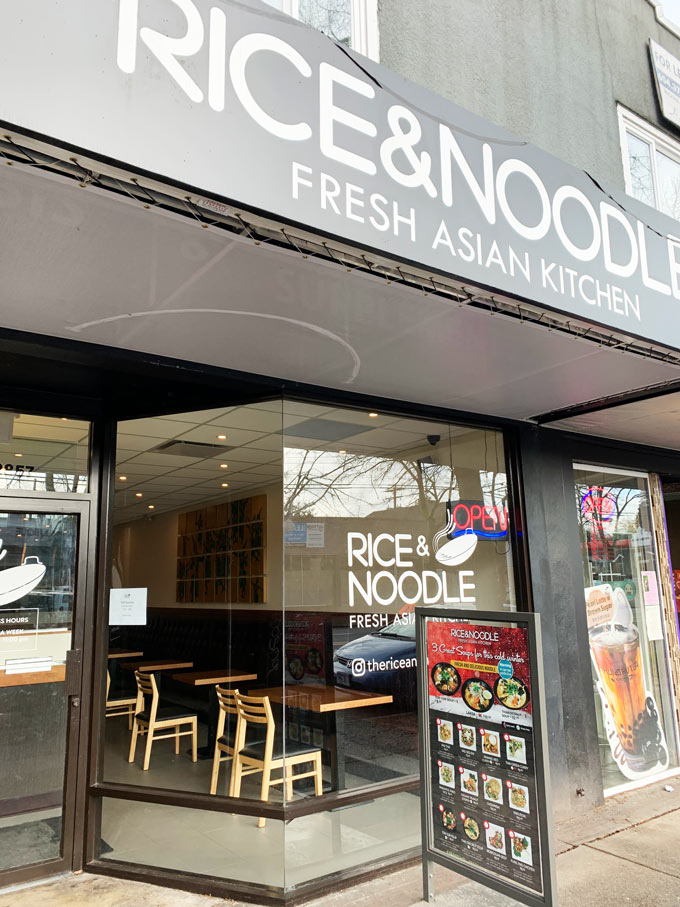 The budget-friendly, casual eatery serving Asian-style rice and noodle dishes first opened up on Robson Street in 2018. Since then, they have expanded to North Vancouver.
Rice & Noodle West Broadway Menu
On the menu at Rice and Noodle are fast-food style, MSG-free Asian dishes at affordable prices. The menu seems to be standardized across all locations.
You'll find Thai staples like pad thai, green curry, and red curry and tom yum soup; Japanese noodle dishes like yakiudon; Chinese dishes like chowmein and kung pao chicken; and Chinese-Malaysian fusion noodle soup bowls like laksa.
Some of their dishes are noted to be gluten-free. Their current menu has 13 dishes available priced around $10-$11. They also have family combos to feed 3, 4 or 5 people as well as a small selection of sides (like spring rolls, gyoza and more).
The entrees are customizable for choice of protein including chicken, beef, tofu, mixed veggies, and seafood (extra). You can also choose your spiciness level available from level 1 (mild) to level 10 (spicy). If you're feeling extra hungry, you can also opt to have extra protein as well.
Rice & Noodle West Broadway Interior
You will need to order at the front, have a seat and the food is brought out to you when ready. The interior is minimal but clean and spacious.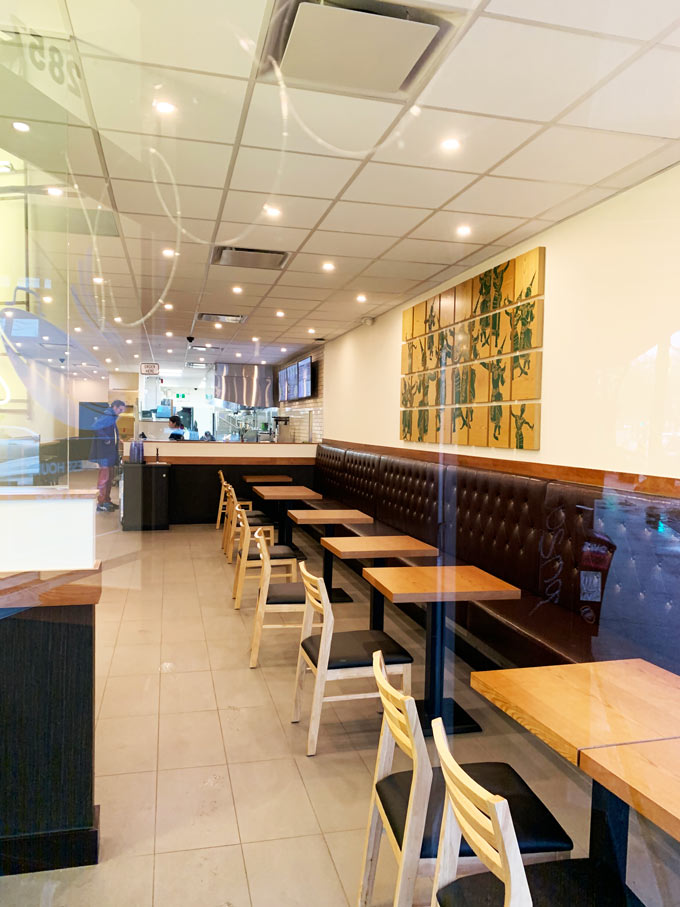 I have previously been to their Robson location and have enjoyed their laksa the most. The laksa is a hearty bowl with curry coconut broth, rice noodle, broccoli, carrot, onion, tofu, zucchini, topped with bean sprouts, boiled egg and cilantro. Priced at $10.99. Read more here.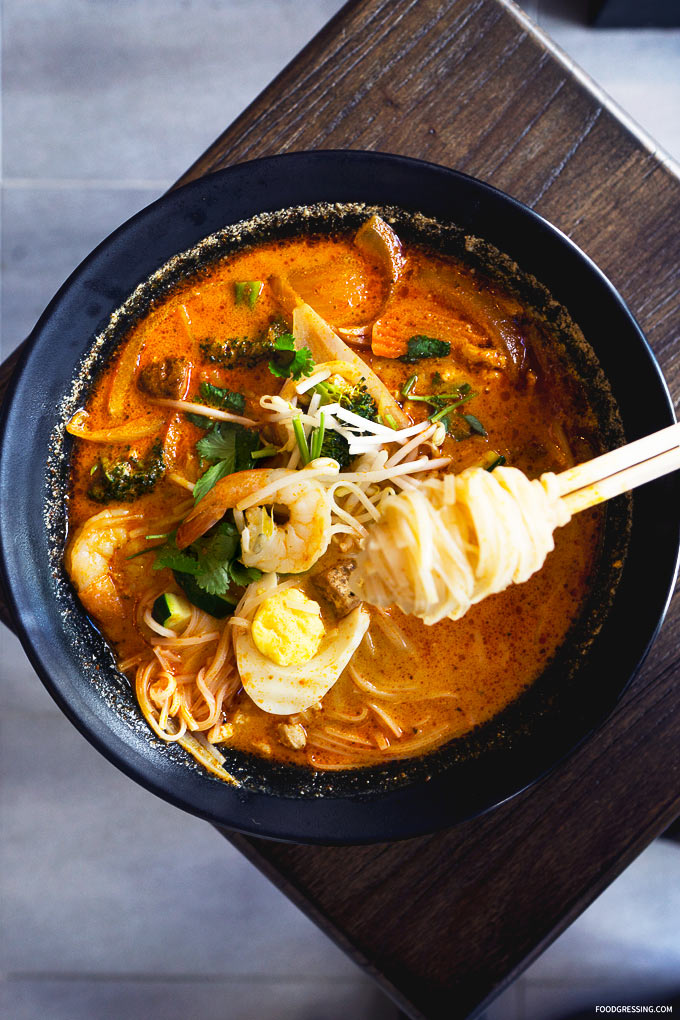 Rice & Noodle West Broadway
Address: 2857 West Broadway, Vancouver
Hours: 11 am – 9 pm
Website: www.thericeandnoodle.com