Here are some family Valentine's Day ideas to make the day exciting for both you and your kids.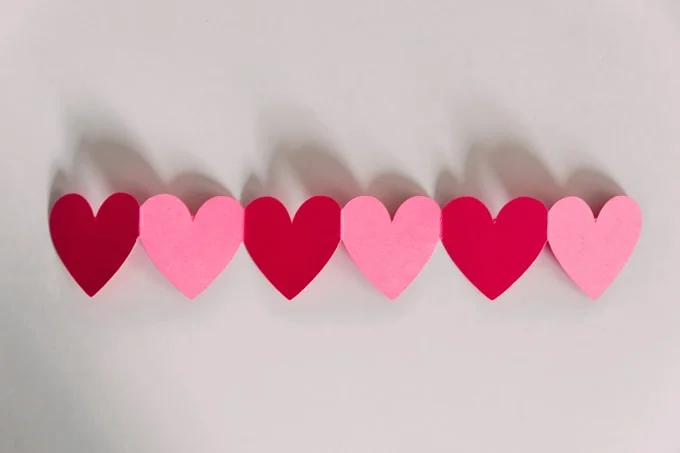 Celebrating Valentine's Day with family
Most of the time when people think of Valentine's Day, they think of things that they can do as a couple.
But if you have a family, a family Valentine's Day just might be spending time together as a family. So, what can you do with your family on Valentine's Day?
There are plenty of fun activities that you can do with your little ones that are sure to make them feel the love on this special holiday.
Some of them might just become Valentine's Day family traditions. Check out this list below for some inspiration. I've included at home family Valentine's Day ideas too.
Disclosure: Foodgressing.com is a participant in the Amazon Services LLC Associates Program, an affiliate advertising program designed to provide a means for sites to earn advertising fees by advertising and linking to Amazon.com.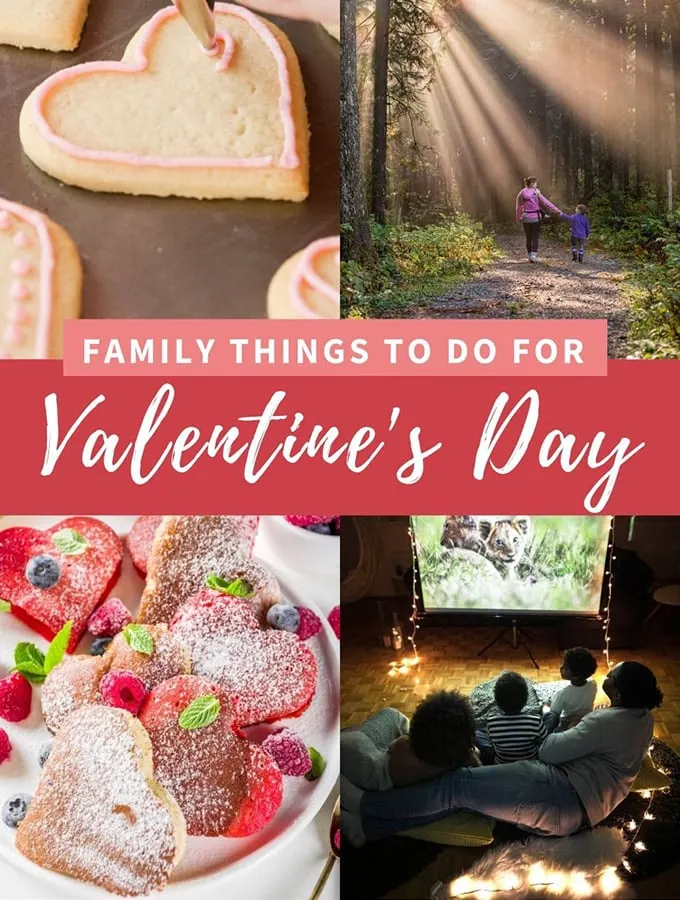 1. Valentine's Day breakfast ideas for the whole family
Have your kids help you whip up a delicious, Valentine's Day-themed breakfast.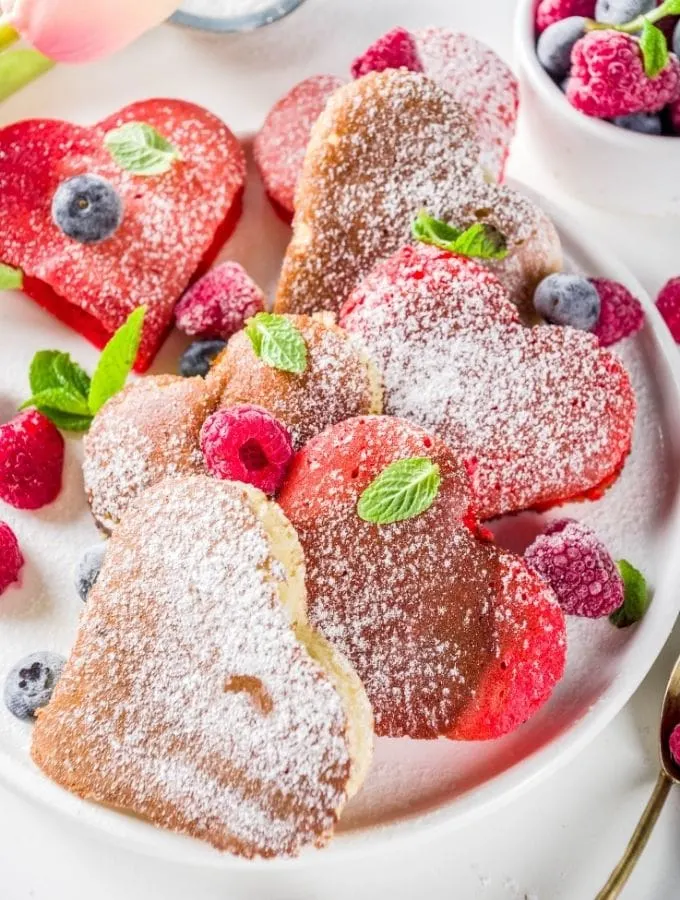 Make some heart shaped pancakes dyed red with food coloring, or some waffles with whipped cream and colorful sprinkles.
You can let the kids help you mix the batter, or flip the pancakes (be sure to be careful around hot surfaces!)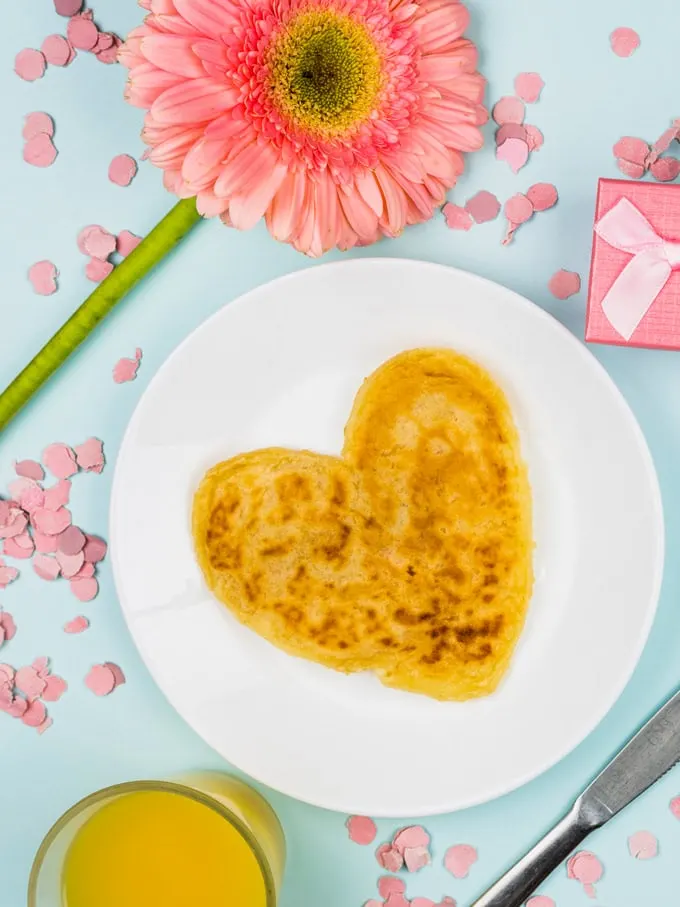 There are even non-stick heart-shaped rings for pancakes or eggs that you can use.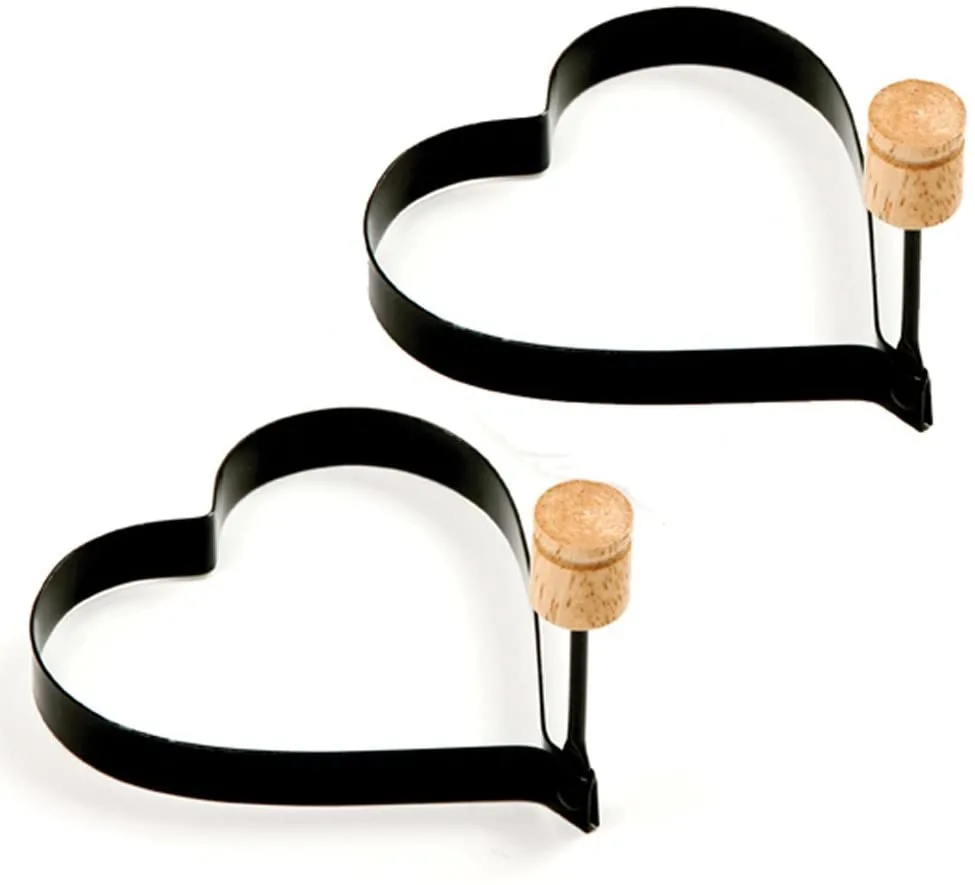 Use a pretty plate on a nice tray with some fancy doilies, add a glass of orange juice or a cup of coffee and you've got a lovely breakfast, your kids will be so happy to have been a part of the surprise!
2. Valentine's Day crafts for kids
Kids love anything that allows them to express their creative sides, so why not sit down help them make some Valentine's Day craft projects?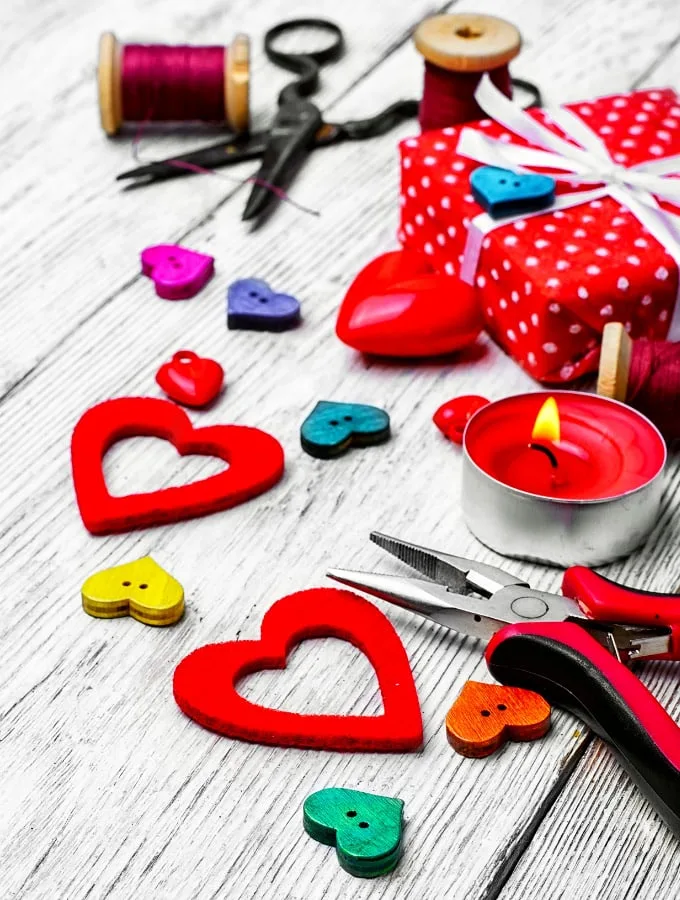 You could make Valentine's Day cards for their classmates with construction paper and paper doilies, or print out some Valentine's day themed coloring pages. Search for Valentine's Day printables online of which many are free.
Older children may enjoy making decorations like heart shaped paper chains or pink Valentine's Day slime.
Find something you can all work on together for a day of family fun!
3. Bake Valentine's Day cookies and let the kids decorate them
Pull out your favorite sugar cookie recipe and make a batch of Valentine's Day cookies!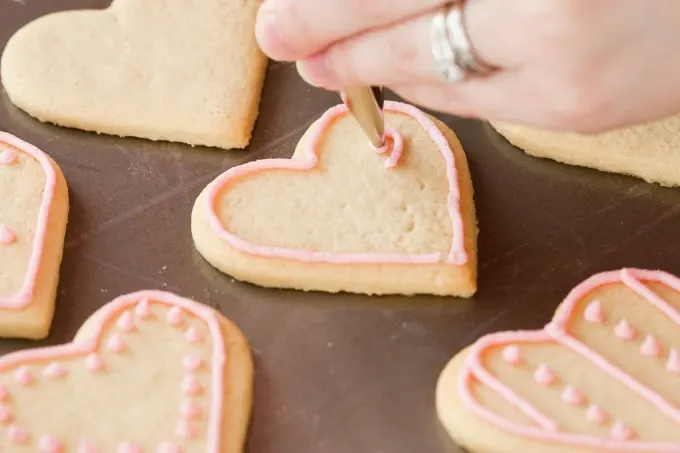 Find some fun cookie cutters shaped like hearts, cupids, or doves and help your kids cut them out.
Once they're baked and have cooled, let them decorate the cookies with pink and white frosting, red sprinkles, maybe even some edible glitter.
When they're finished you'll have a delicious dessert everyone can enjoy!
4. Valentine's Day tea party with decor
Put a nice tablecloth on your table and decorate with some of the decorations your kids made while you were crafting, or find some cute Valentine's Day decorations at the store.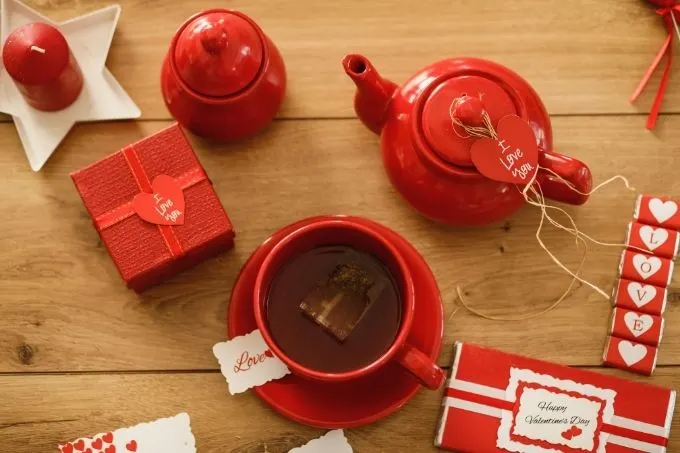 If your kids are old enough use some of your nice plates and teacups. If they're too young for glassware you can find some pretty plates with hearts, or pink and red decorations on them and use plastic teacups.
Your kids will enjoy getting to dress up in their fancy clothes, or favorite dress up outfits and drink tea like they're at a fancy party.
You can even make little sandwiches and serve them with some of the Valentine's Day cookies they helped you bake.
5. Valentine's Day family wellness idea: go for a hike
If your family likes to spend time together being active why not go for a family hike?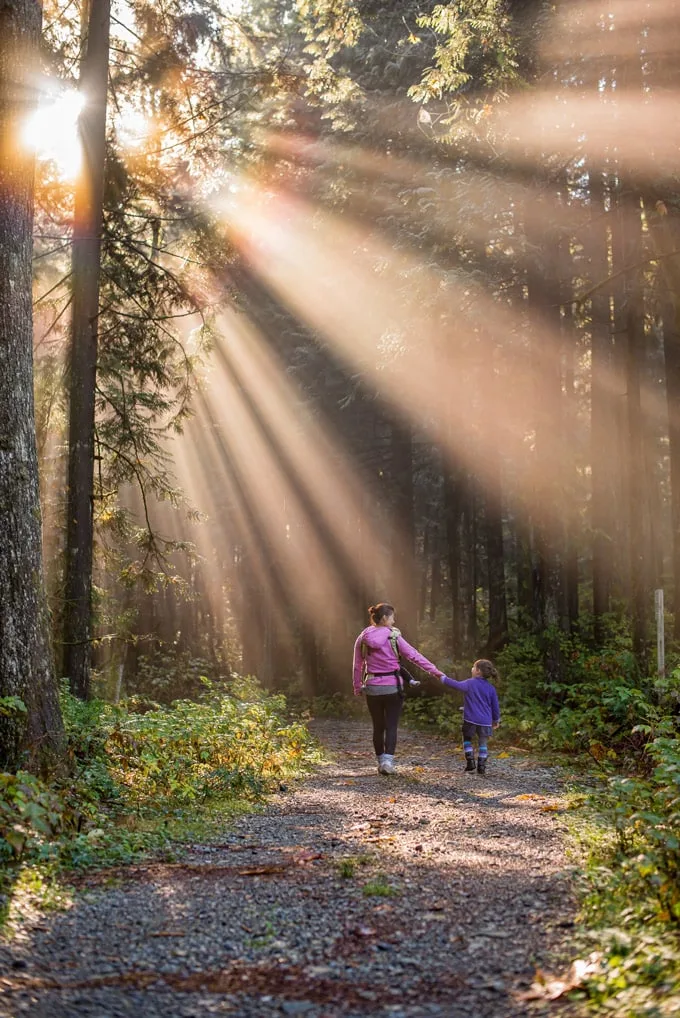 Pick a trail that everyone will be able to do and go spend some time in the fresh air.
Being out in nature will make it easy to adhere to social-distancing guidelines too since it should be easy to stay six feet away from other people on the trail.
Why not pack some sandwiches and find a pretty spot to have lunch?
If it's a chilly day bring along some hot chocolate in a thermos to share. You can even bring some of your cookies for dessert!
6. Family Valentine's Day dinner ideas
Need some ideas for a Valentine's Day dinner for kids?
Whether it's a favorite home cooked meal, something new you can make together, or take out from a restaurant they love let your kids decide what you have for dinner.
If restaurants are open in your area and you feel comfortable going out you could even take them out to family friendly restaurant or wherever they want to go.
For an at-home dinner, consider making heart-shaped pizzas. Make it from scratch or look for DIY pizza kits from your local restaurants or businesses.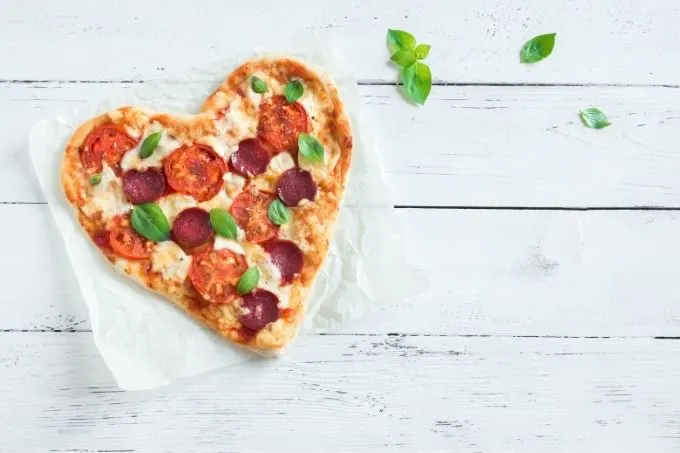 The act of giving them the chance to choose what's for dinner will make it feel special and enjoying a good meal is a great way to spend family time together.
7. Family Valentine's Day movies
Cuddle up on the couch with your family and watch a movie.
Many of your kid's favorite movies involve love of some kind, whether it's love between two friends, the love of a family, or a princess finding her prince.
Watch Rapunzel and Eugene find love in Rapunzel; Stitch find a family in Lilo and Stitch; or Woody and Buzz build a friendship in Toy Story.
Whatever your favorite family movie is, it's sure to fit the Valentine's Day theme in some way and it's a great opportunity to snuggle with your kids.
You could make it more special by building a fort with your kids out of couch cushions, pillows and blankets to sit inside together while you watch the movie.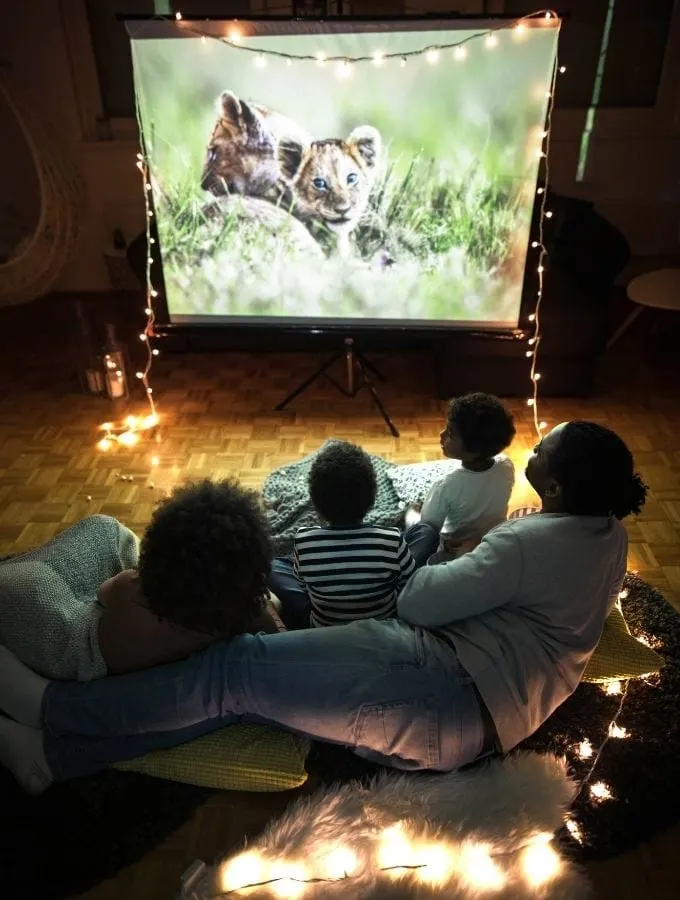 You might need to get some ceiling hooks, hooks on doors, a stand of some sort (like a photo booth or tripod) stand to build a teepee style.
Also consider some battery-operated lights or candles to create a cozy ambiance.
8. Read Valentine's Day themed books
Many popular children's series have special books with a Valentine's Day theme, why not read one at bedtime?
Read Happy Valentine's Day Mouse by Laura Joffe Numeroff from the If you Give a Mouse a Cookie series, or Little Blue Truck's Valentine by Alice Schertle.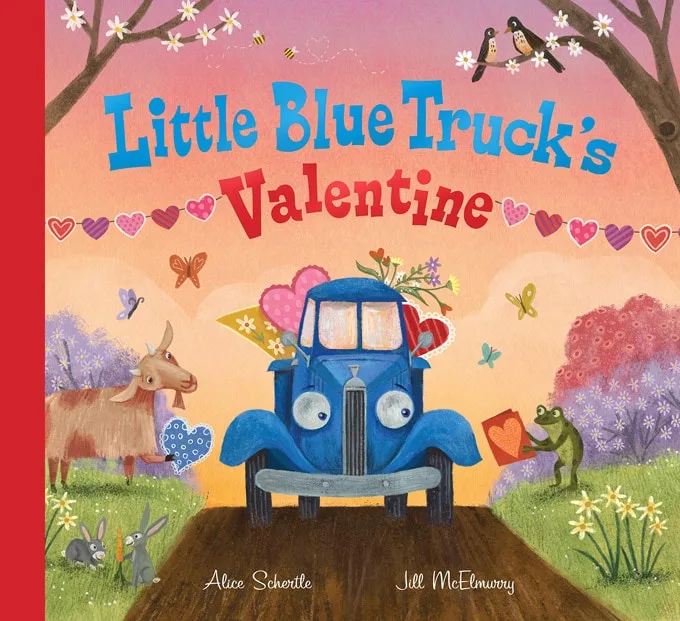 Any of the ideas on this list are sure to be fun for your kids, but the most important thing is that you're spending time with them making new memories.
That's sure to make any Valentine's Day celebration special for the whole family!
9. FREE Valentine's Day Games for Kids
A fun Valentine's Day game at a party (at home) is bingo! Pring out FREE Valentine's Day Bingo cards here.
This bingo card has 15 images, a free space and 9 words: Bow & Arrow, Honey, Cupid, Hugs, Cutie Pie!, Secret Admirer, Sweetheart, Love Birds and Valentine's Day.