Looking for a ideas on how to celebrate Valentine's Day with your sweetheart? Here is a list of restaurants that are offering special Valentine's Day meals, features or takeout this year; things to do or see; and gift ideas for Valentine's Day Ottawa 2021.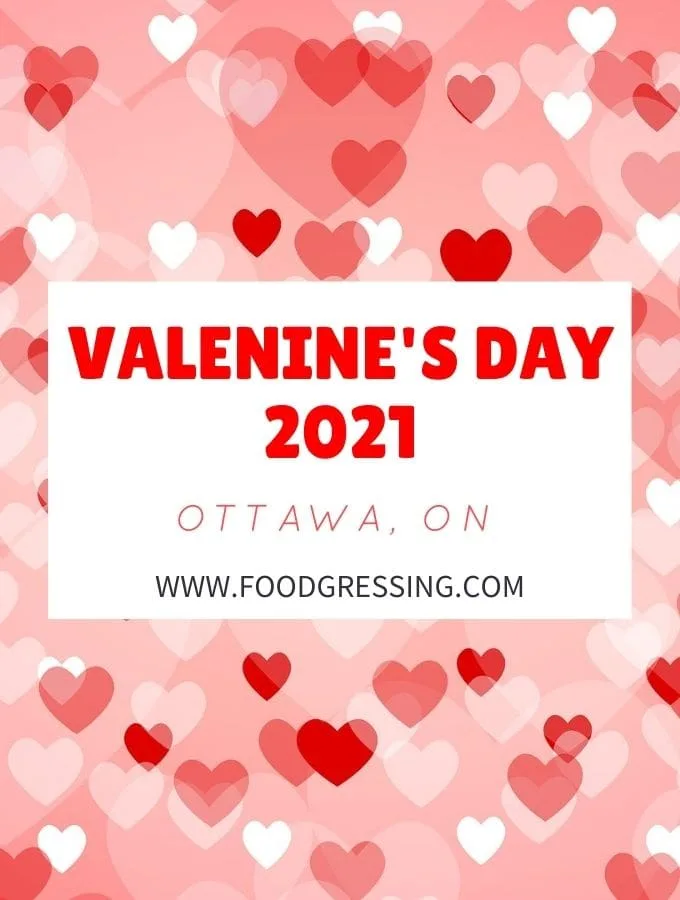 If you have any more suggestions or are a business that wants to be featured for Valentine's Day Ottawa 2021, contact me at [email protected] or on social media @foodgressing.
Restaurants offering Special Valentine's Day Menus
BrookStreet Hotel
BrookStreet Hotel is offering a Valentine's Dinner at Home for 2 on February 12, 13, and 14. Treat your sweet to a surf and turf dinner from the comfort of home! Includes soup, starter, main, and dessert for two. Priced at $180.
Veloute of Butternut Squash: maple syrup, roasted seeds, piment d'espelette, fried sage
Chicken Black Plum & Cider Terrine: chicken liver mousse, pain perdu, pickled cauliflower, plum gastrique, hazelnut
Steak & Lobster: rock lobster tail, shoulder tender medallion, roast vegetables, dauphinoise potato, bordelaise sauce
Creme Brulee: macaron, vanilla steeped berry salad
Fairmont Laurier
The Fairmont Laurier has a Valentine's Dinner at Home available February 12 – 14. Priced at $189 for 2 or $299 with 1/2 bottle of Moet & Chandon.
Pick-up February 12, 13 and 14 between 12:00 noon and 7:45 pm. Order online through OpenTable or call (613) 241-1414.
North & Navy
North & Navy is offering a 4 course tasting menu as a take out option at $95 per person.
Baccanalle
Baccanalle has a number of Valentine's Day offerings.
They have a preorder (heat & serve and DIY) Caribbean menu available including things like make your own patties, jerk chicken and Hibiscus cocktails & mocktails – great vegan options too.
They are also offering a curated selection of curated gift bundles by local Black Artisan businesses.
For pickup or delivery Feb 12 & 13 at www.Baccanalle.com or link in bio on IG at www.baccanalle.com
Gray Jay
Gray Jay has a Valentine's Day at home dinner for 2 for pickup. Available February 13 and 14 from 4:15 pm – 7:30 pm. Priced at $80 per person.
Celeriac Veloute/ Black trumpet/ Walnuts and allium
Fougasse/ Caramelized fennel/ Smoked Juniper butter
Fogo island Turbot and wild snow crab presse/ Seaweed/ Leeks/ Preserved Quebec citrus
Fermented Cabbage, Apple, Tarragon/ Butternut/ Au poivre sauce
Roasted pepper/ Oxtail/ Jus/ Zaccharie Cloutier cheese/ Beef tendon chicharron
Eclair/ Seabucktorn/ Black pine nuts/ Meringue
Bonbons
Lilac and plum/ Miso salted caramel/ Sunflower praline
Soif Bar à Vin
Soif Bar à Vin in Gatineau, QC has a Valentine's weekend dinner for 2 priced at $95. Available February 12 and 13 from 3 pm – 6:30 pm.
• Saumon fumé, crème fraîche à l'aneth, pain de seigle
• Terrine de gibier « en croute », moutarde aux coings, carottes marinées
• Poulet aux morilles, purée de pommes de terre
• Financier à l'orange sanguine
They also have another Valentine's Day package priced at $150 for 2 people. Available February 12 and 13 from 3 pm – 6 pm.
Cellier – Déclinaison de saumons et de betteraves préparés façon tartare
Vilains Garçons – Fior di latte frit, confit de tomates fumées, gremolata, salade diabolique à l'ail rôti
Rustiek – Caille grillée et laquée à l'abricot, purée de carotte, salade de fenouil et vinaigrette à l'estragon, jus
Soif – Maltagliati, consommé de canard, boulettes de canard, rapini, huile chili-ail
Sélection de mignardises

Cellier –Macaron au chocolat *contient des noix mais emballé à part
Soif – Financier à l'orange sanguine *contient des noix mais est emballé à part
Rustiek – Profiteroles, baies d'argousier et guimauve
Vilains Garçons – Pâte de fruits aux fruits de la passion
My Catering Group
My Catering Group has a Valentine's Weekend menu for 2 people priced at $150.
Start off with a cheese and charcuterie platter, followed by a canapes kit, a main course with your choice of beef tenderloin, roasted black cod or handmade gnocchi, served alongside our arugula salad, market vegetables and loaded baked potato.
Finish off the meal with a white chocolate brownie and chocolate covered strawberries.
Want to elevate your dinner? Add on a 6oz. Lobster tail or seafood platter. They also have some local Ontario wines and beer for purchase.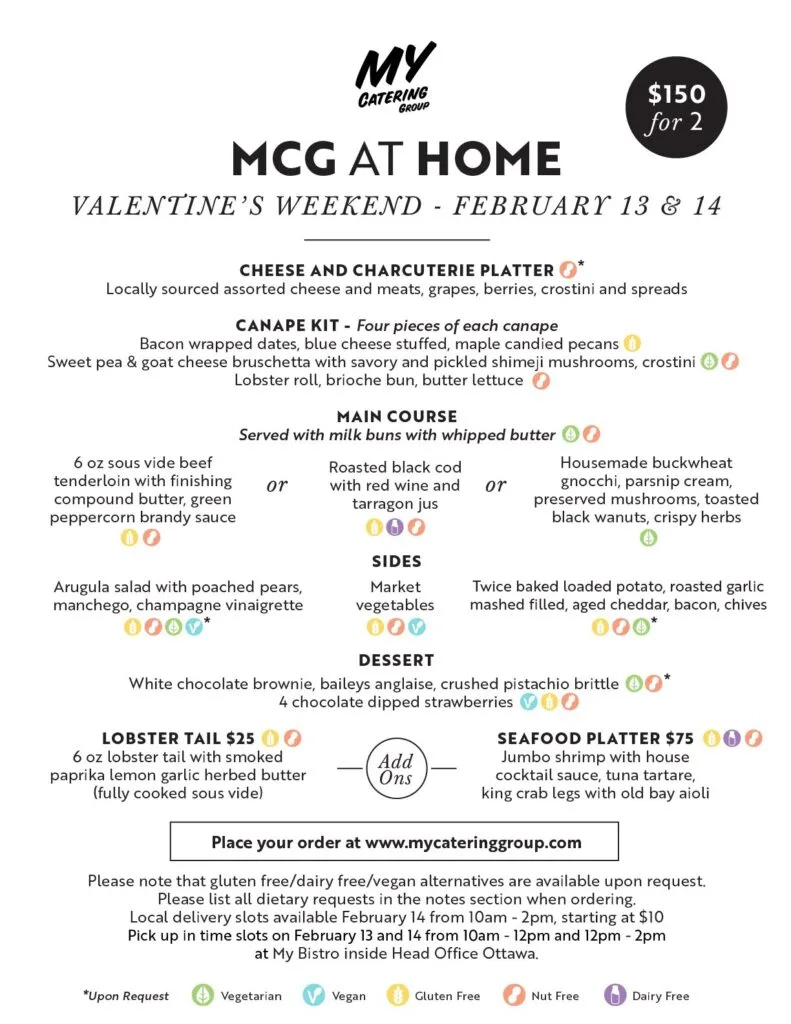 They have two pick up slots per day available for this menu. Pickups are Saturday, February 13th from 10am – 12pm and 12pm – 2pm, and Sunday, February 14th from 10am – 12pm and 12pm – 2pm.
They are located at 430 Hazeldean Road, Unit 6, inside Head Office Ottawa.
Canal Ritz
Canal Ritz has a 3-course Valentine's Day menu priced at $50 per person available for pick up February 12-14th.
The Loft
The Loft is offering Valentine's Weekend Dinner for 2 ($200) featuring four delectable courses with wine.
Oysters: A dozen shucked fresh East Coast oysters + Champagne Mignonette + Fresh Horseradish + Hot Sauce + Citrus
Truffle Gnocchi: Hand made gnocchi + black trumpet mushroom + black truffle + truffle cream
Chateaubriand: Centre cut certified Angus beef + bordelaise + béarnaise + foie butter; Roasted root vegetables + Le Coprin mushrooms + mascarpone mashed bakers
Chocolate tart: Dark chocolate crust + chocolate ganache + raspberries + white chocolate shavings
Play Food & Wine
Play Food & Wine has a Valentine's Weekend Meal Kit for 2 ($150) available February 13 and 14 from 12 – 6 pm.
The Wellington Gastropub
The Wellington Gastropub has a Valentine's Day Set for 2 for pick up and reheat. Available February 12, 13 (4:30 pm – 7 pm) and February 14 (2 – 4 pm).
Food For Thought
Food For Thought, a non-profit organization, is offering a 7 course gourmet Valentine's dinner for two ($300).
Prepared by Chef Nakul of Restaurant e18hteen, including a hand crafted love potion cocktail and sparkling wine.
Each meal purchased helps Food for Thought provide a Valentine's day dinner to 10 households in need.
Louis' Restaurant
Louis' Restaurant offers heart-shaped pizzas all year long.
Hunter's Public House
Hunter's Public House has a Valentine's Menu where you can mix & match starters, entrées and desserts as you please. Delivery and curbside pickup options available.
Mezzanotte Bistro
Mezzanotte Bistro has a Valentine's menu to be enjoyed at home. Priced at $60 per person. $80 per person for rack of lamb or Filet mignon options. To pre-order, call them: 613-562-3978.
Gezellig Dining
Gezellig Dining has Valentine's Day meal kits which includes a bottle of Blanc de Beckta sparkling wine, meal kit for two, and your choice of white or red wine!
Meal kits come with reheating instructions. Available for pickup or delivery February 13th & 14th from 12 pm – 6 pm.
Ayla's Social kitchen
Ayla's Social kitchen is offering a Valentine's dinner for two at home. Please call or text 613-762-7297 to pre order your meal no later than Friday, Feb 12th. Their regular takeout menu is also available.
Pickup times available for Saturday or Sunday, Feb 13th & 14th.
Zak's Diner
Zak's Diner has a Valentine's Day Special 💕 which includes:
✨ 2 Milkshakes
✨ 2 Mains, choices of Crispy Chicken Wrap, Classic Chicken Club, Banquet Burger, or the Goat Cheese Chicken Sandwich
✨ 1 slice of cheesecake
This exclusive Valentine's Day Special will be available for ONLY $49.99 + tax. No pre-order is required. Regular menu is also available. Available for takeout + delivery.
Contact one of the following locations to place your order:
☎️ Zak's Market (613) 241-2401
☎️ Zak's Kanata (613) 435-5483
☎️ Zak's Elgin St (613) 421-0038
Ishina (Nepean)
Ishina has an at-home Indian cuisine Valentine's Weekend dinner available February 13 & 14. Priced at $100 for 2.
Mona's Taqueria
Mona's Taqueria has a Valentine's Package for 2 ($80) available February 12 – 14.
It includes free delivery and has:
Guacamole and chips or Pico de gallo and chips
Rosca Taco with 10 tacos of 2 chicken, 2 pastor, 2 steak, 2 chorizo, and 2 cactus
Cheesecake
Two lime margaritas
Island Flava
Island Flava has a Valentine's Takeout Dinner for 2 for February 13 ($49.99). It includes:
2 meals or roti's of your choice
2 single cheesecakes
2 Irish moss shakes
Metcalfe Golf
Metcalfe Golf's Package for Two ($99) is available February 12 – 14. It includes:
Selection of Breads Served with Herbed Butter
"Love at First Bite" Salad for Two
Mix of arcadian greens, bouquet of cherry tomatoes, strawberries and mandarins, topped with raspberry vinaigrette.
One of each of these fabulous entrees:

Pollo Amaretto

Chicken breast stuffed with prosciutto, roasted sweet peppers and asiago cheese topped with Amaretto Honey glaze and served with baby roasted potatoes and fresh vegetables.

Tender Filet Mignon

8 Ounce filet of beef tenderloin cooked to perfection topped with a Ripasso red wine sauce and served with baby roasted potatoes and fresh vegetables.

One of each of these decedent desserts

Chocolate Irish Cream Cheesecake
Lemon Mousse Cake
Bottle of Pinot Grigio or Merlot
Contact Free Curbside Pick Up From 4:00pm to 6:30pm on February 12th – 14th.
Individual meals also available for purchase. Please call 613-821-3673 or email [email protected] with any questions.
La Ha Tacos
La Ha Tacos has a Surf'N Turf Special for pick up between 4:00 – 7:00 on February 14. Last day to preorder is February 13.
Luxe
Luxe has a Valentine's Weekend package for 2 to be enjoyed at home ($200).
At Home Celebration Ideas for Valentine's Day Ottawa 2021
Here are some ideas on how to spend Valentine's Day at Home this year.
DIY Kits
Look for DIY kits offered my local businesses. Jo-Jo's Pizzeria has pizza, nachos, donut kits and more.
Enjoy a movie date night at home
Check out this guide on how to have a romantic movie night at home. With these as your jumping-off point, you're well on your way to planning the perfect date night in.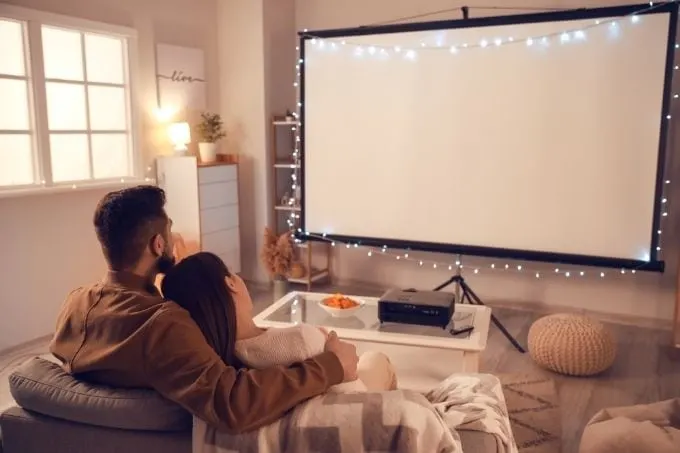 Valentine's Day Table Decor Ideas
Check out my guide on 5 DIY Valentine's Day table decor ideas that will add that special romantic touch to your evening at home.
Valentine's Day Ottawa 2021 Cakes, Desserts and Treats
Here are places where you might find some cakes, desserts and treats for Valentine's Day.
Jacobson's
Jacobson's Ottawa has a full range of Valentine delights in store.
Occo Market is an online marketplace of locally made goods in Ottawa. They have a Valentine's Day collection of handmade and edible gifts.
Valentine's Day Flowers in Ottawa
Cheap Valentine's Day Ideas that are Super Fun
Valentine's Day doesn't need to be expensive in order to impress. In this roundup, I'll give you some cheap Valentine's Day ideas that are affordable (including some FREE options) and which are social-distancing friendly.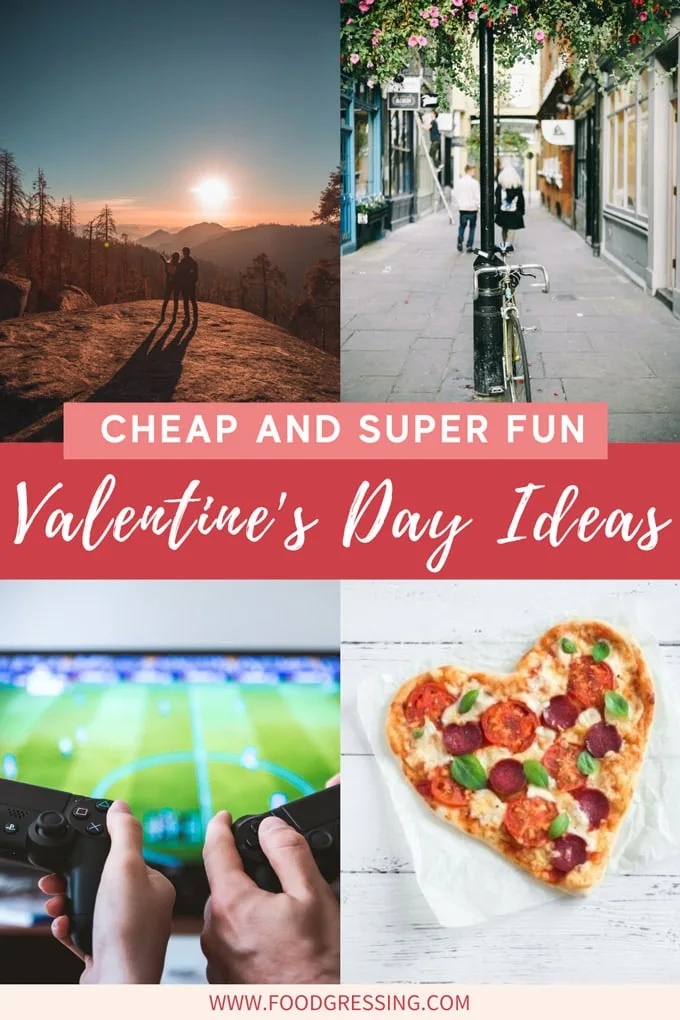 Valentine's Day Gift Ideas
If your significant other doesn't need flowers, poetry, or fancy words, this guide on practical Valentine's Day gifts for her and for him is right up your alley.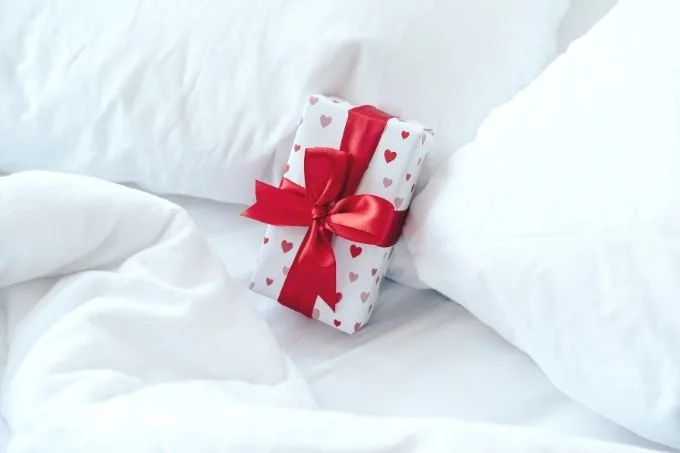 Family Valentine's Day Ideas
There are plenty of fun activities that you can do with little ones that are sure to make them feel the love on this special holiday.
Check out my post on family Valentine's Day ideas to make the day exciting for both you and the kids.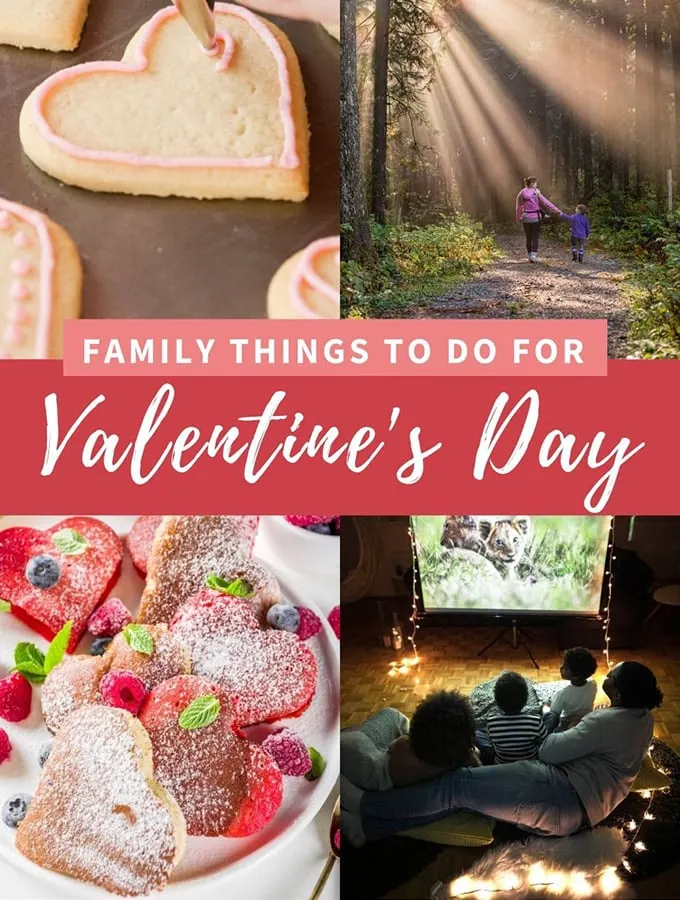 Valentine's Day Quotes
If you struggle to find the right words to say on Valentine's Day, check out my list of 120+ Valentine's Day Quotes.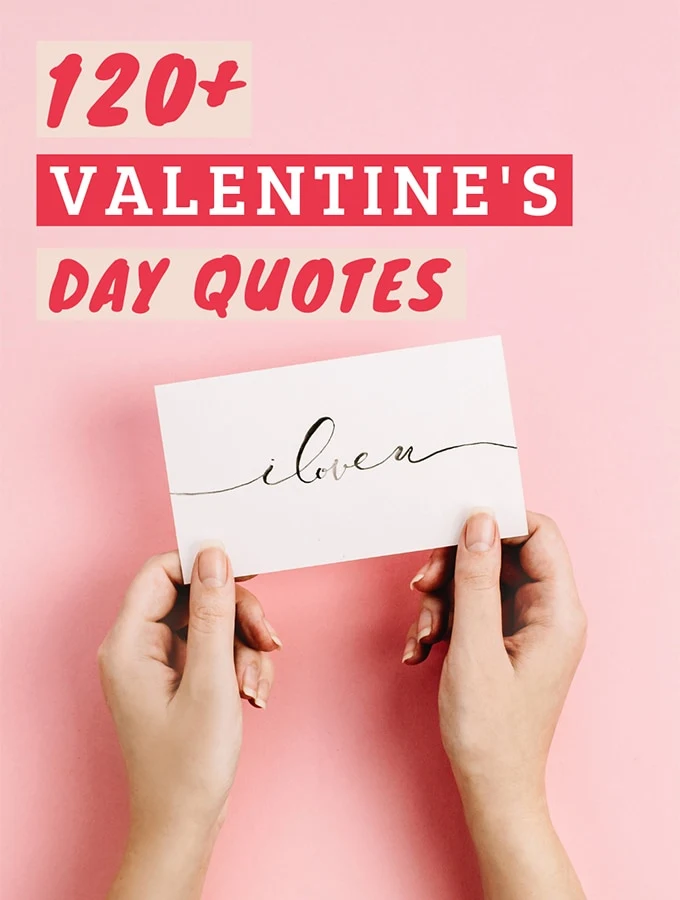 You'll find Valentine's Day quotes for him, for friends, for singles, for boyfriend, for girlfriend and more.