Monthsary messages are little notes of love to celebrate and appreciate that special someone in your life. Whether it is that new relationship, or you're trying to breath some more passion into your old one, here are some tips and ideas on how to create the perfect monthsary message for her.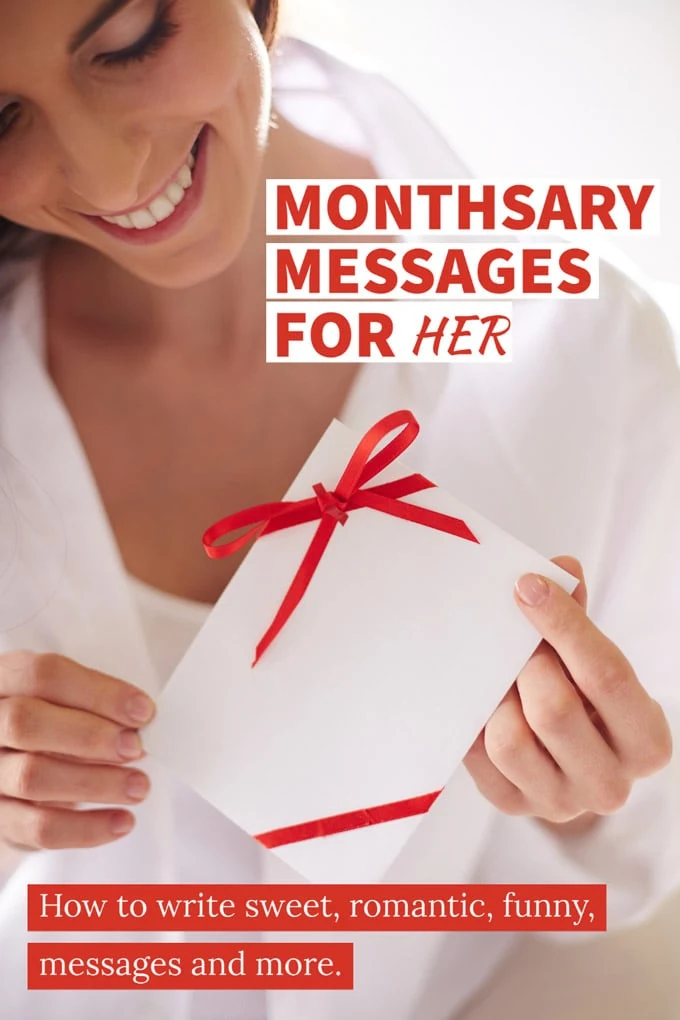 The starting date could be the first time you met, your first date or even when you both went official in your relationship status.
1. Show some feeling in a sweet monthsary message for her
If you're trying to write something in order to show that special someone how much you care, the first thing you have to do is show some feeling.
That's right; move over sexy talk, or flirting. While those can be attractive, more often than not they won't show how much you care.
So, share some feeling. Most likely, that's far more attractive to her than your sly moves you pull.
Share how you feel about her. Does her courage inspire you? Does she motivated you to be a better person? Do her quirks endear her to you? Then tell her!
Call her or tell her late at night or text her some of those things. "Hey, I've been thinking about you…"
2. Write a Happy Monthsary message for her in a note
If you want to make a monthsary a bigger deal, try writing a note!
Yes, it might seem a little girly, but showing that you're willing to put in the effort to buy some fun paper, think about, and write a note shows how much you care. Don't be afraid to make it fun, too!
Try something like this:
Hey, Happy 1st Monthsary! This past month has been both fun and full of happiness for me. It's been awesome spending time with you, going out and just having a blast. It makes me happy how much you care for people and living your best self. I'm so excited to be a part of it. Happy !
Put that with some flowers, and that's a monthsary message for your her that will show how you care.
READ MORE: Movie Date Night at Home Ideas
3. Give her specific compliments
Another thing when you start writing these notes: Give her compliments!
Don't just say vague things… "You make me happy, you are so fun…" although those are nice, too, especially earlier on in the relationship.
However, let her know that it's her you actually care about through giving her specific, tailored compliments that you couldn't just give to any girl.
On that note you're writing for your two or three month anniversary, write the specifics. Her laugh that sounds more like a snort makes you smile every time you hear it… her dedication to her work (even with a crappy boss!) shows that she's a hard worker… her willingness to put up with your weird quirks like cooking with an embarrassing apron shows that she really cares for you… and on and on.
Don't be afraid to point those out. It shows her that this relationship isn't just physical for you — you're getting to know her as a person!
4. Write a romantic monthsary message for her in a poem
Okay. Now, I know you're skeptical. But you're here, so you're probably someone who's more than willing to get in touch with your feelings and her feelings. So here's something you haven't done since high school: write some poetry!
Did you know that poetry was once considered a man's art? That's right, a hundred years ago (and for millennia before that) poetry was the way a man wooed a woman, or the way a man just wrote about their thoughts about the world. Everyone did poetry!
So, try your hand at some rhyme! You don't need to be Shakespeare — twist some words around, use some flowery, fun language that maybe rhymes or doesn't, and write on a fun or colorful sheet of paper and you'll show that you're willing to put yourself out there — really put yourself out there! — just to show that you care for her, in particular.
Or maybe add a few lines of a poem at the end of a different note! Either way, poetry is a great way to write a monthly anniversary message for a girlfriend.
5. Make a funny monthsary message for her
Even more fun than a note? Make it a letter! A lot of people love receiving not just bills in the mail, but a real, genuine letter with your thoughts put down.
Don't just give the note with flowers. Get an envelope. Write a fun message on the envelope. Some even put fun or attractive titles for the addressee — like "to my love," or "to my hottee," or anything!
Sometimes a little fun mixed with a lot of care can mean worlds. And, coming in the mail, it'll come from nowhere and surprise her! Perfect for a later down the line, month anniversary gift where the precise date maybe doesn't matter anymore. Happy 5th monthsary!
6. Make It A Gift!
Don't be afraid to make it a gift! Etsy, collage.com, even Pinterest, and more have so many choices for custom gifts with messages you wrote yourself.
Maybe it's a map of the world with a favorite quote on it. Maybe it's a framed photo with some memorable texts on it. Perhaps you order a mug with some sassy phrases on it.
Any way you slice it, making a custom gift shows you didn't just go to the store and buy something for a few bucks. Show that you put the thought, effort, care, and feeling into it by making it a gift!
Don't be afraid to put yourself out there as you write notes, complement her, write letters, and get creative gifts.
7. Long Distance Monthsary message for Her
If your special someone is far away, here are a few quick notes that you send to her.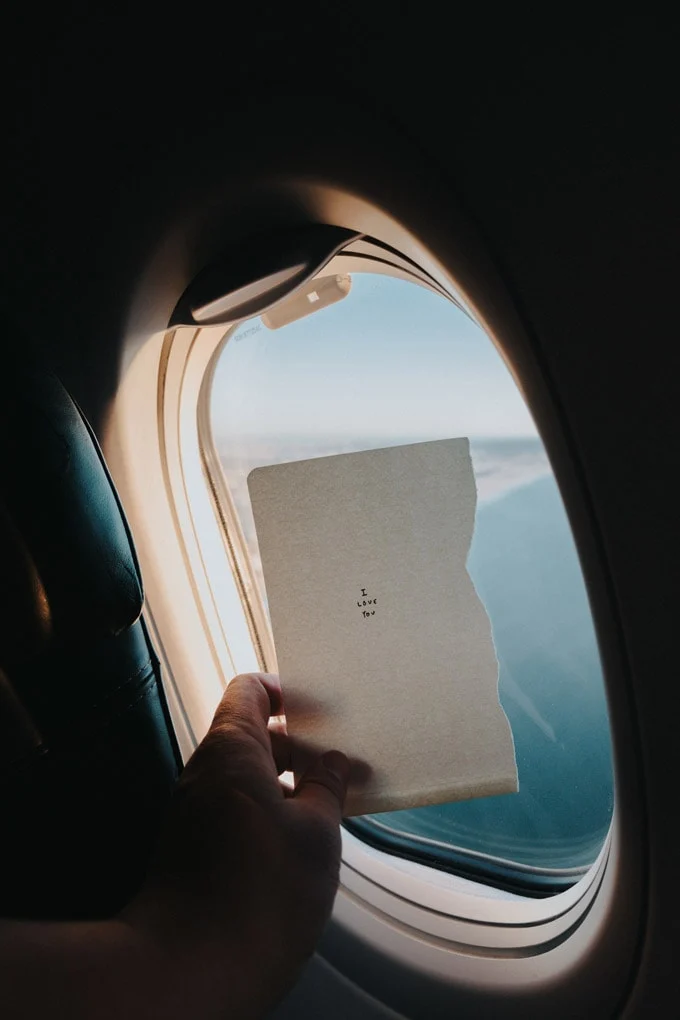 "Even though you are faraway, my heart and spirit are with you everyday."
"I hold you in my heart until I can hold you in my arms."
"Although you are physically faraway, I carry you in my heart everyday until we meet again."
8. Monthsary message for her by SMS, Text
When it comes to texts, short and sweet is the best strategy. The spontaneity of these messages says it all.
"Hey, just thinking about you. Happy 3rd Monthsary!"
"Sending love, hugs, and kisses. Happy 8th Monthsary!"
"Dinner this weekend to celebrate our 4th Monsary?"