Super Bowl LV is happening Sunday, Feb. 7, 2021 with the kickoff set for 12:30 p.m. EST.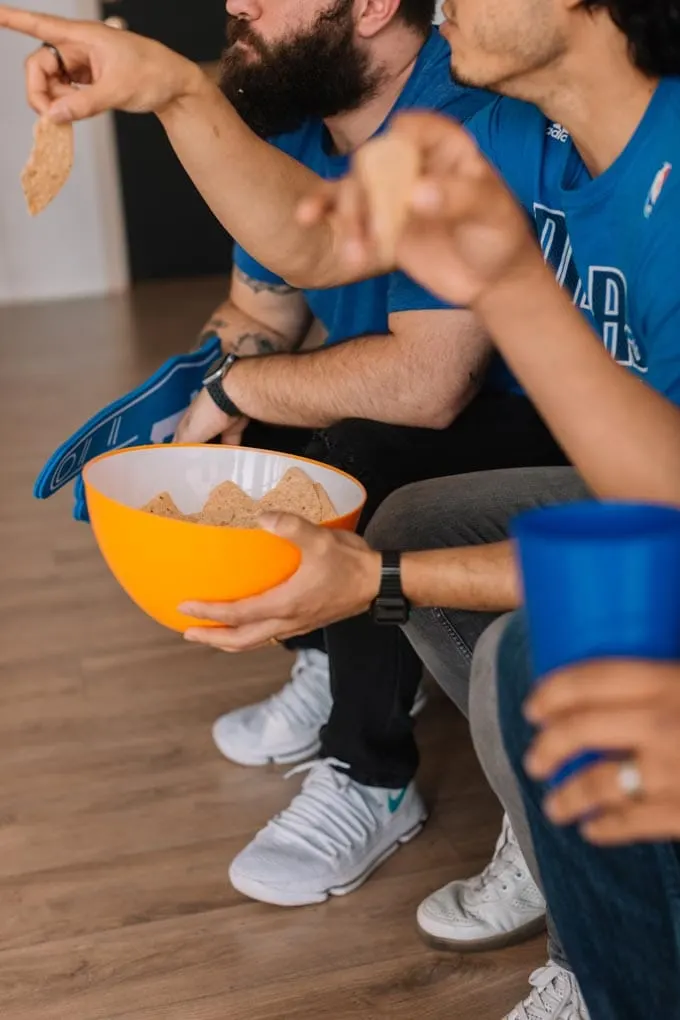 Here are a few restaurants in Toronto that are offering special menus for pickup or delivery so that you can enjoy delicious food while watching the game.
Alobar Yorkville
Alobar Yorkville has a Super Bowl Sunday 2021 Toronto Feast for pickup or delivery on February 7 from 12 pm – 3 pm.
Foie Gras Parfait & Crostini
Shrimp Tostada with jalapeño & avocado
Aloette Wedge Salad with puffed rice & chive cream
Black Truffle Mac & Cheese
Grilled Pork Shoulder with Shishito & Chimichurri
Slow Roasted Brisket & Alobar BBQ Sauce
New Potato Salad
Garlic Bread
Chocolate Cake, hazelnut
CHABROL
Chabrol is offering a Super Bowl Spread by Mason's priced at $32.50 per person. Available for pickup or delivery:
1 lb of Chicken Wings with Hot Sauce, Blue Cheese Sauce, and BBQ Sauce on the side
1 link of Smoked Chorizo Sausage
Roasted Potatoes Loaded with Bacon, Sour Cream, and Green Onion
Spinach and Artichoke Dip
Pita Chips
Each order serves 1 person and there's a minimum order of 2 people.
Miller Tavern
Miller Tavern has a Super Bowl Sunday 2021 Toronto Menu for Two ($75).
Miller Chicken Wings (1.5 lb) served with carrot and celery sticks
Mozzarella Sticks with spicy marinara sauce
Nachos with guacamole, black beans, pico de gallo, sour cream, cheese blend, cilantro & lime
Chili Bowl with smoky chipotle beef, beans, tomato & spices.
Served with garlic bread, sour cream, scallions & shredded cheddar
Available for pickup and delivery on February 7 from 11:30 am – 9 pm.
Maison T
Maison T has a Super Bowl pack for 4 people ($80) available for pickup or delivery on February 7.
16 pieces of Japanese Fried Chicken
2 Croque Monsieur Sandwiches
2 Poutine with Quebec Cheese Curds
2 Romaine Salads
Chubby's Jamaican Kitchen
Chubby's Jamaican Kitchen has a few Super Bowl offerings:
Special Tray of Patties (Beef & Veggie). 20 Patties per tray ($45)
Slow Baked Jerk Wing tossed in scotch bonnet dust and finished with wild flower honey and lime zest. Served with a side of festival. Approximately 55 wings per tray ($75)
6 Pack of Red Stripe Beer (4.7%). Must be purchased with food ($25)
Chubby's Rum Punch (300ml): Appleton Signature Rum, Wray & Nephew Overproof Rum, Angostura, Nutmeg, Lime. Make 3 cocktails. Must be purchased with food ($18)
Denny's
Bring Denny's home for the Big Game by ordering on Dennys.ca and receive 15% off on pick-up orders.
YOU MIGHT ALSO: