I recently visited the newly opened Popbar in Metrotown – a dessert bar specializing in handcrafted gelato on a stick. It wasn't until a few days ago when talking with some friends that I realized the Purdy's ice cream bar was similar to what was offered at Popbar. In this review, I'll describe my experience with Purdy's ice cream bar and compare it with Popbar.
Purdy's Chocolates on 4th
The Purdy's Chocolate store on West 4th is one that I have visited a few times. It is located right next to Forty Ninth Parallel Cafe & Lucky's Doughnut on West 4th and Yew.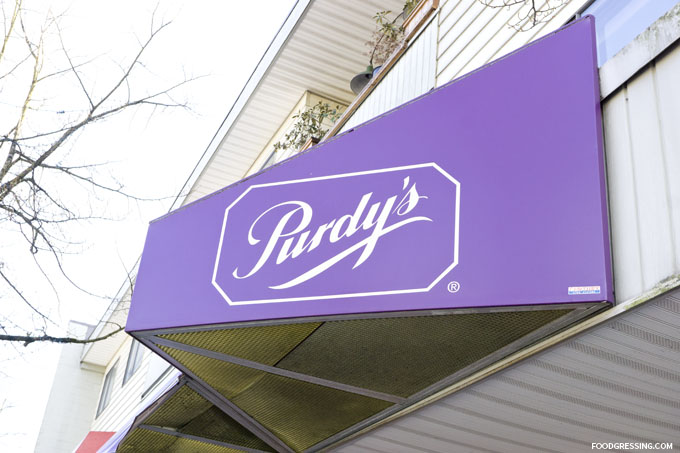 The store is bright and spacious and is more inviting than the Purdy's locations at the various shopping malls.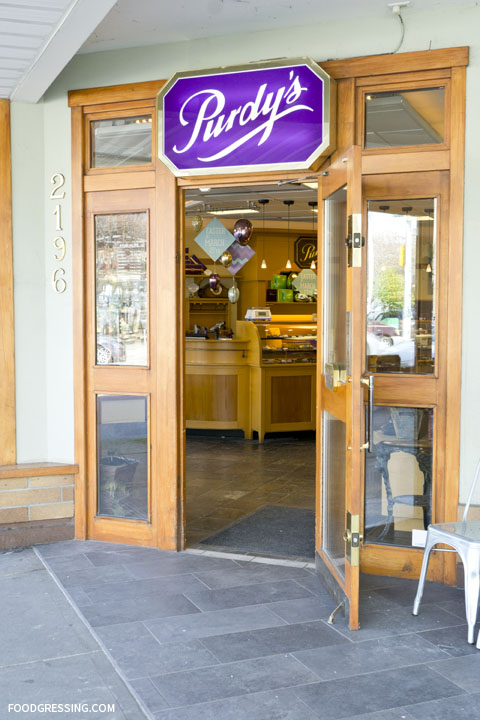 What I Tried
I had a Purdy's ice cream bar two years ago during the Khatsahlano festival. The store was busy with people looking to beat the heat with a cold treat. I remember that there wasn't enough staff to keep up with the long line of customers. Nevertheless, the ice cream bar was good and the toppings were crunchy.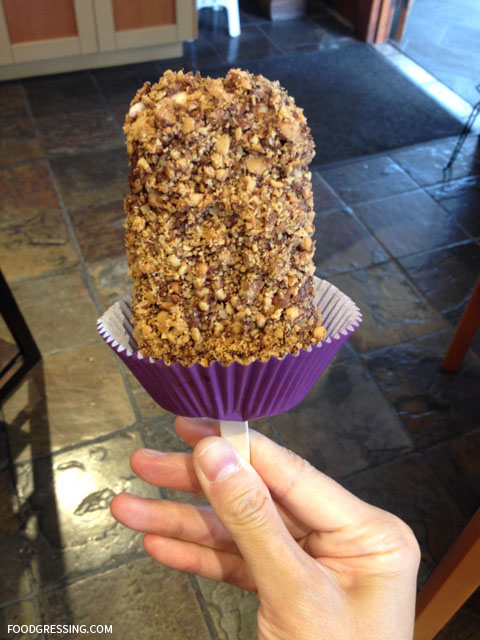 Today, I visited Purdy's on West 4th again and this time I paid more close attention to the ice cream bar. The ice cream bar comes only in vanilla and costs $4.73 including tax. For dippings, you have choice of either or both vanilla and chocolate. For toppings, you can get sprinkles or crushed almonds. The ice cream bar I got was first dipped in vanilla then in chocolate. I had sprinkles and crushed almond each on one side.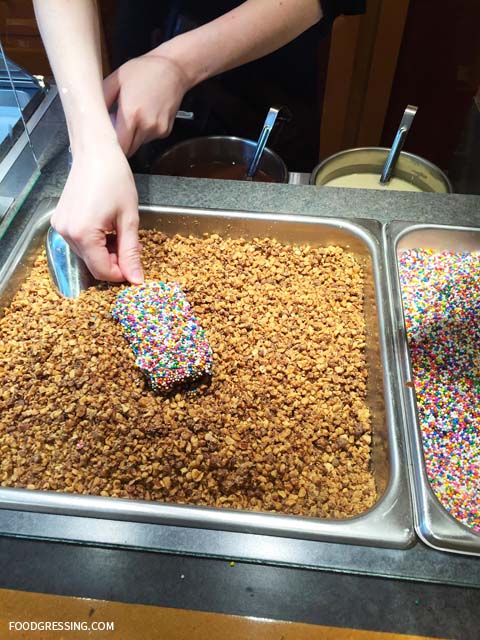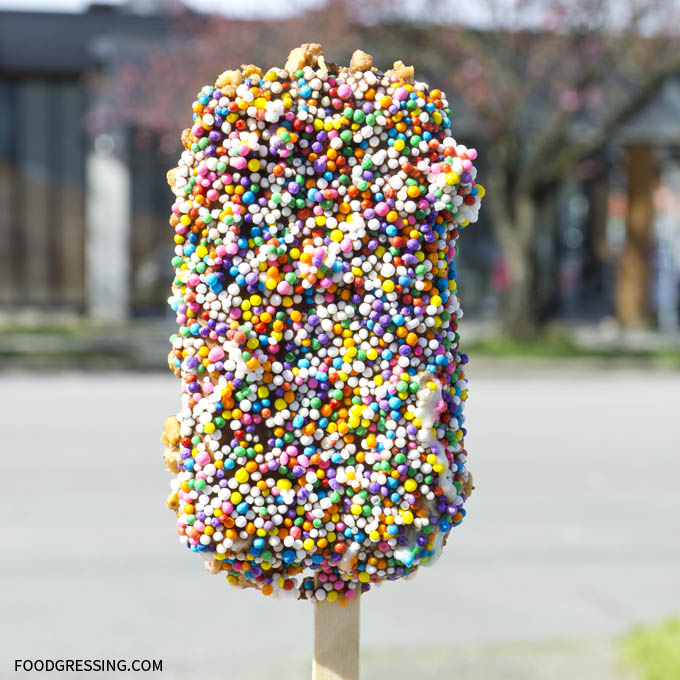 Popbar versus Purdy's Chocolates
So how does the Popbar compared to Purdy's Chocolates' ice cream bar? Well, Popbar beats Purdy's with regards to options in every possible way – that is more flavours and toppings. If you want to go the lactose-free route, you can go for the sorbetto at Popbar. I wouldn't consider ice cream to be the core business for Purdy's but it is a good side product to the chocolates. I also felt that my Popbar melted less quickly than the one from Purdy's. For the latter, it quickly became a melting mess.
The Popbar was more 22% more expensive than the Pudy's ice cream bar ($5.76 vs $4.73). The picture below is my popGelato from Popbar. If you compare it with the previous photos of the Purdy's bar, you can see that the toppings on the Purdy's bar were packed on solidly. In contrast, it seemed like Popbar skimped out on the toppings by just having it in a zig-zag pattern. While I didn't do actual measurements of the bars, the Purdy's one seemed more dense with toppings and hence more filling.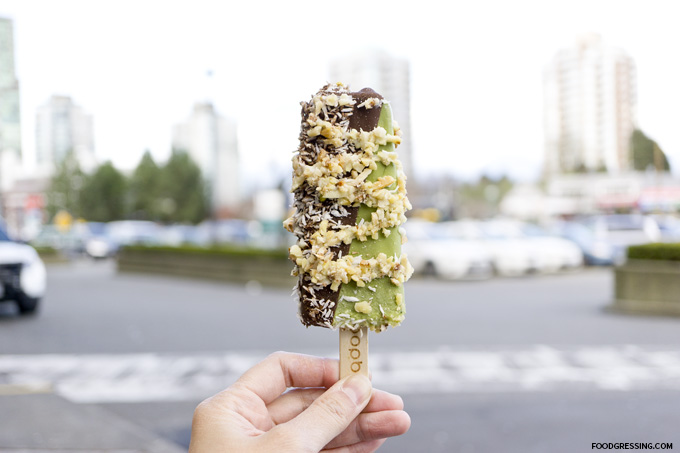 Verdict of Purdy's versus Popbar
I feel that Purdy's ice cream bar is better value than Popbar. While you only get vanilla, the ice cream bar is densely packed with toppings and satisfies your sweet tooth at a cheaper price than Popbar. I would go for the Purdy's ice cream bar if you are not too picky about flavours. Rating: 4/5
Website: http://www.purdys.com