Taco Luis is known as a food stall with cheap and cheerful Tex-Mex eats. There are two locations locally: one at Richmond Centre and the other at Oakridge. I was always curious about Taco Luis since I would see people coming away with rather mouthwatering Tex-Mex food. I tried Taco Luis a few times over the last while and here is a review of my experiences.
Taco Luis Menu
Budget Tex-Mex eats is the name of the game at Taco Luis. You can get a combo for less than $10 including a drink. Two tacos with a soft drink and tater tots would be $7.15. Three stand-alone tacos are $5.86. Something to note is that the menu of Taco Luis posted on Zomato is outdated. When I compared my photos of the menu to Zomato's, I noticed that the prices have gone up.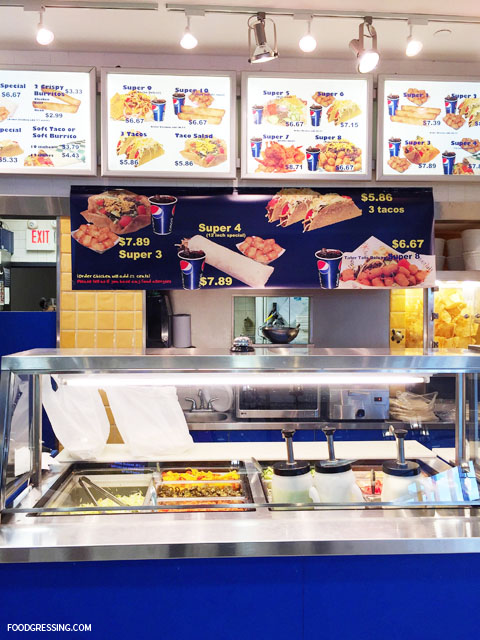 What I Tried
The first time I tried Taco Luis I had the taco salad ($5.86) with chicken. The taco bowl was very crispy and delicious. The ingredients tasted quite fresh and the amount of meat and vegetables was very reasonable for the price.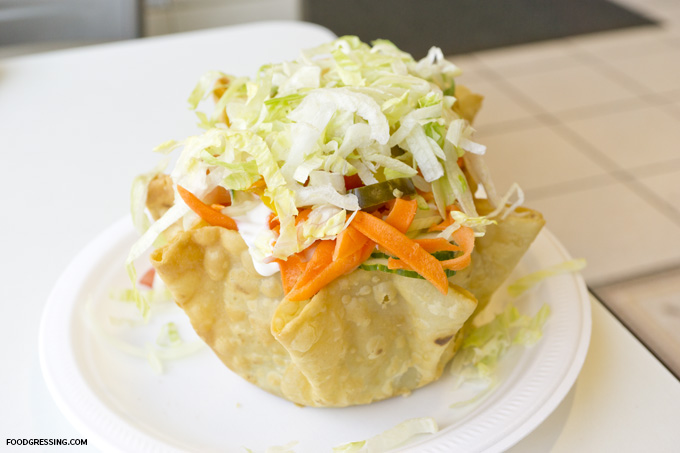 Recently, I had a small order of tater tots ($2.39). I had to wait two minutes for them and they were outrageously tasty for the price. They were freshly fried and piping hot. The tater tots were wonderfully crispy and not very greasty at all. Even though I told the staff person that I was having the tater tots for here, I still received them in a brown paper bag. I would have liked them in a small serving tray.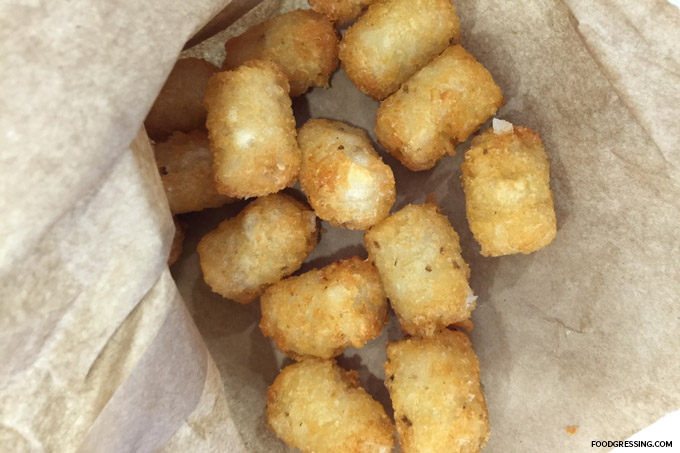 Customer Service
Something to remark on my recent visit to Taco Luis is the customer service. The staff person seemed to have a bit of an attitude and was less than welcoming. As I paid in cash, I noticed that he did not ring in the order through the register. I guess he wanted to save on taxes. When he handed me my order, he asked if I wanted ketchup. Initially, I declined but within 30 seconds I changed my mind. The staff person seemed annoyed and said, "I asked you earlier but you didn't want." I was less than impressed.
Overall Impression of Taco Luis
For a food stall, I would have to say the food at Taco Luis was very reasonable in value and quality. The tater tots were really good as they were fresh. Customer service could use a bit of an upgrading however. I would order from Taco Luis again but be wary of one of the staff person who seemed rather unfriendly. Rating: 3.5/5