If you were saddened by the news of Basho Cafe closing, there is now a reason to celebrate.  Yama Cafe opened a week ago in the same location (2007 East Hastings) as Basho Cafe.  And it looks like Yama has retained essentially the same menu and atmosphere as its predecessor.  After learning about Yama's opening through social media, I ventured to their cafe to see how this new cafe fared.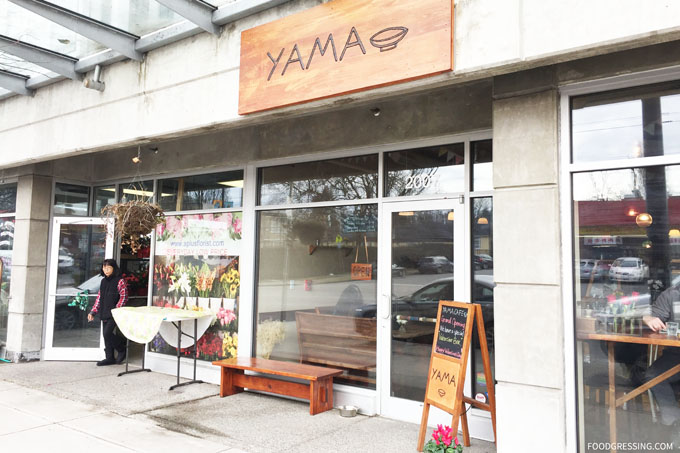 Opened by Former Employee
Basho Cafe closed at the end of last year when the owners decided to retire.  Taking over is their friend and former employee, Chef Yama-San, who decided to open Yama Cafe.  The interior seems to remain more or less the same as what Basho Cafe was like: minimalist with wood fixings.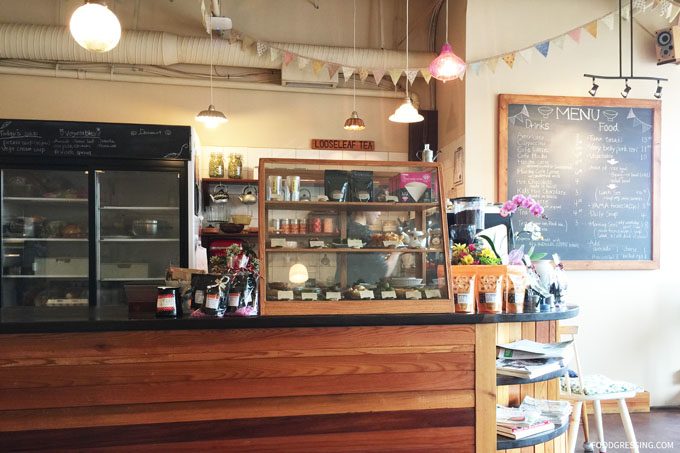 Yama Cafe Menu
Yama boasts a similar concept as Basho Cafe offering morning and lunch combos, afternoon sweets and hand-pour coffees by 49th Parallel.  Lunch entrees are around $10-$14 and you can combo it up with a soup, vegetables and mini sweets for $4.50.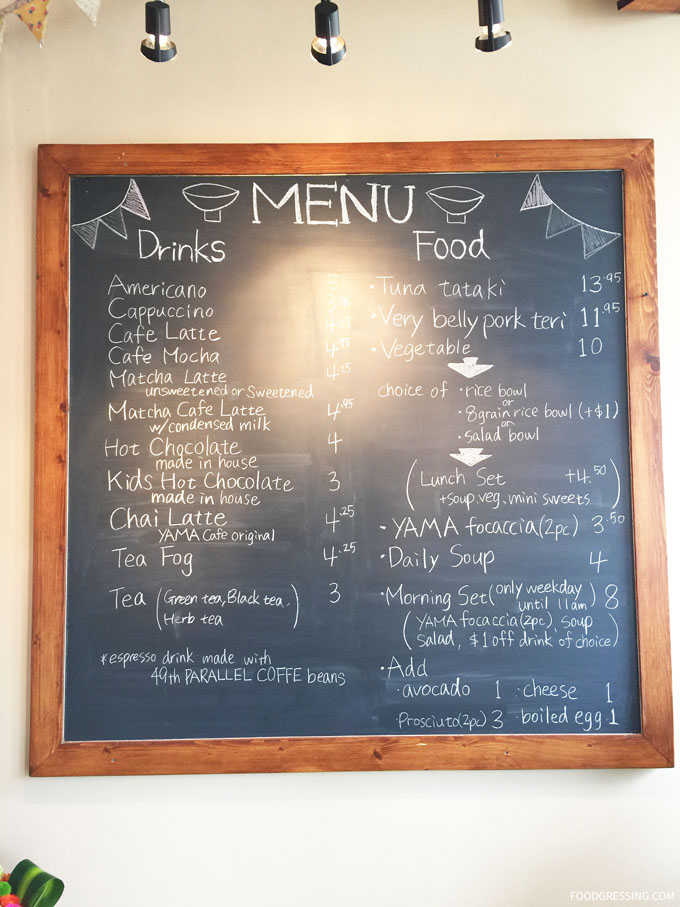 Yama Cafe also offers a tantalizing selection of afternoon tea cakes and sweets in matcha, chocolate and plain flavours.  These include financiers, brownies, mochi muffins and more priced between $1 – $3.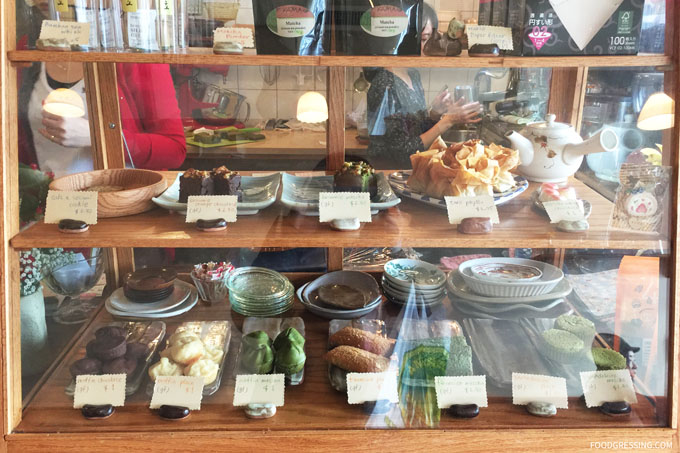 For Valentine's Day, they offered a special treat box for $10.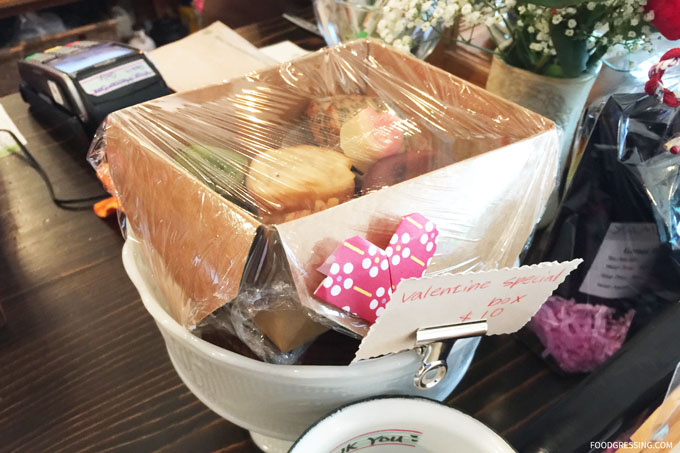 What I Tried
For lunch, I ordered the following:
Matcha latte (sweetened) ($4.25)
Tuna tataki lunch set ($13.95 + $1 for 8 grain rice + $4.50 for soup, veggies and sweets)
Assorted Sweets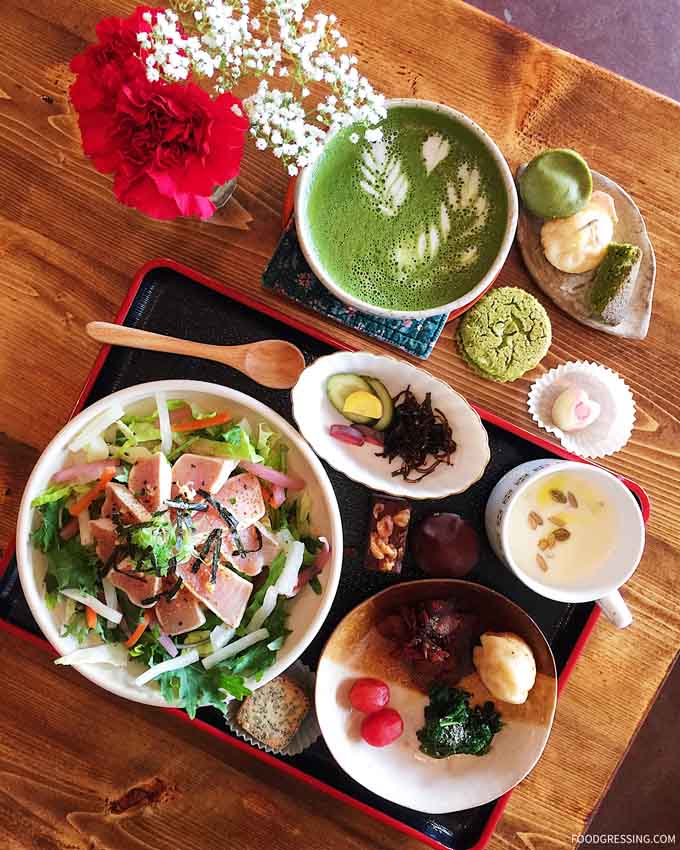 The tuna tataki was nicely seared with a great citrus flavor.  I opted for the 8 grain rice (+$1) for some added nutritional benefits.  There were two soup options (potato or vege cream and I went with the potato soup.  It was deliciously creamy and had small cubes of potatoes and carrots.  Also included in the lunch set were pickled vegetables and spinach gomae.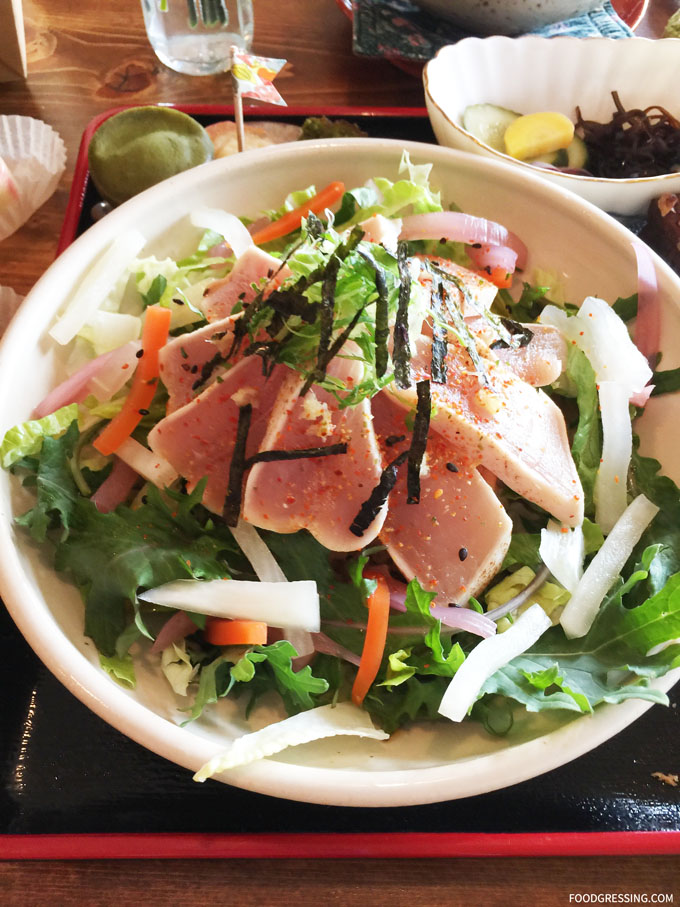 Moving onto sweets, I went for some matcha-focused selections including the moffin matcha, yamadeleine matcha, financier matcha and matcha white chocolate.  I also tried the moffin plain, financier plain, and moffin chocolate.   The treats were generally not too sweet and the cakes were very light and fluffy in general.  The financiers were very soft, moist and just melted-in-your-mouth.  My favourites were the "moffins" or mochi cakes as I quite enjoy the chewy texture.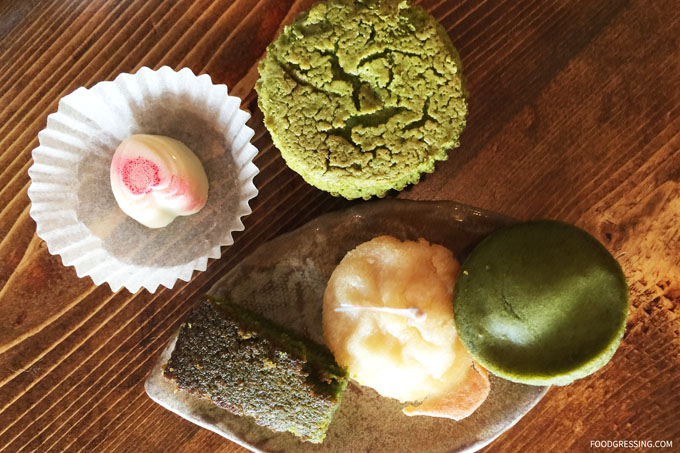 Overall Impression
I'm glad to see that Yama Cafe has opened but still having a similar concept as Basho Cafe which foodies loved.  I enjoyed the light, refreshing tuna tataki lunch set.  The treats are good to enjoy at the cafe or to take home in a box.  Rating: 4/5
Facebook: www.facebook.com/Yama-Cafe-699753386865794/