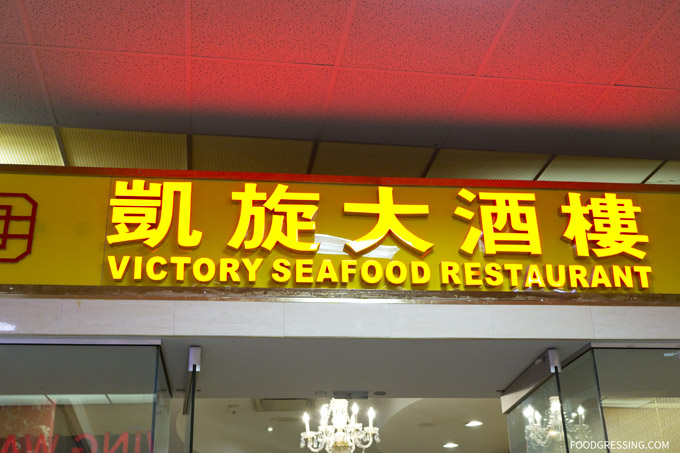 Disclosure: I was invited by Chinesebites.com to attend a complimentary media tasting at Victory Seafood Restaurant. Opinions are my own.
Most of the time when I visit Crystall Mall, I head straight to the food court for some quick eats. Victory Seafood Restaurant is one sit-down restaurant that I have passed by frequently (on my way to the food court) but have never tried. Recently, I had the opportunity to taste a wide selection of dim sum dishes offered by Victory Seafood Restaurant at a media event.
Grandiose Dining Area
When I entered Victory Seafood Restaurant, I couldn't help but be impressed by the grandioseness of their space. Floata in Chinatown still has got much square footage on them, but for a restaurant inside a mall, it is sizeable.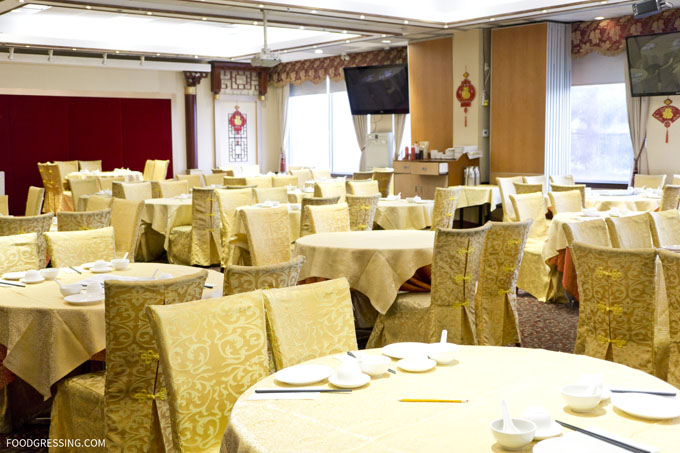 Dim Sum Menu
Victory Seafood Restaurant's pricing is more line with a more upscale dim sum restaurant. Dim sum prices are as follows: small ($4.49), medium ($4.99), large ($5.79), special ($6.50), chef's special ($7.49).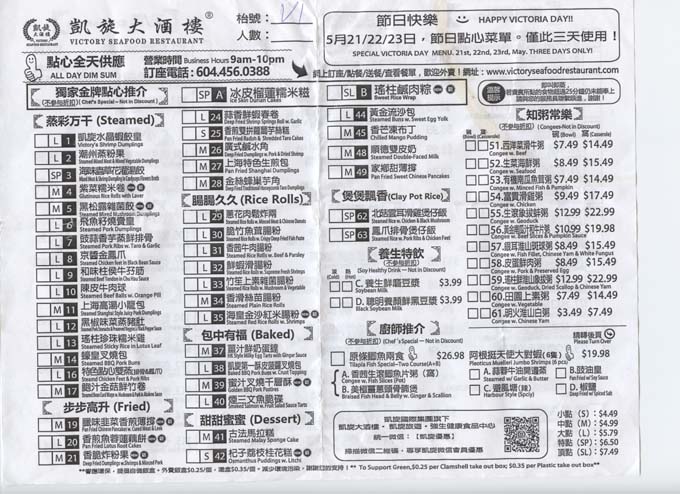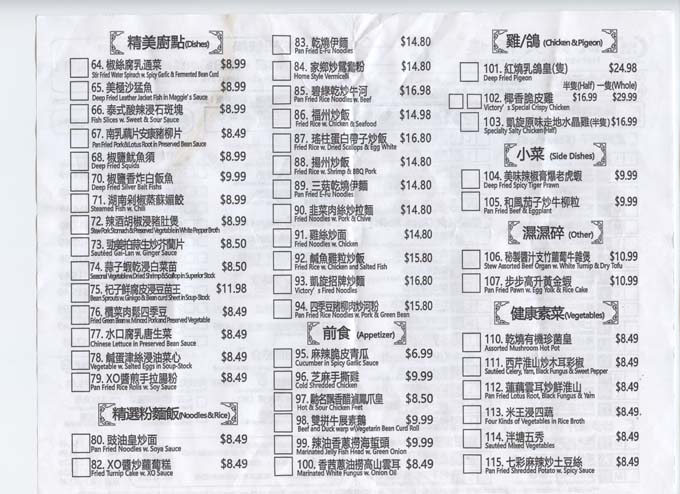 What We Tried
Check out my video of our table full of dim sum dishes:

The 37 dishes that we had included:
Victory's shrimp dumplings
Steamed mixed meat & mixed vegetable dumplings
Mixed meat & shrimp dumpling in cordyceps flowers broth
Glutinous rice rolls with laver
Steamed mixed mushroom dumplings
Steamed pork dumplings
Steamed pork ribs with taro & garlic
Steamed chicken feet in black bean sauce
Steamed beef tendon in Chu Hau sauce
Steamed beef balls with orange peel
Steamed Shanghai style juicy pork dumplings
Steamed pork stomachs and preserved veggies in black pepper sauce
Steamed sticky rice in lotus leaf
Steamed BBQ pork buns
Steamed chicken feet & pork ribs
Steamed bean curd wraps with mushroom & pork in abalone sauce
Steamed rice with chicken & black mushroom
Steamed rice with pork ribs & chicken feet
Pan fried Chinese pancakes with cured meat & leek
Pan fried lotus root cakes
Deep fried dumplings with shrimp & minced prok
Deep fried shrimp spring rolls with garlic
Pan fried radish & shredded taro cakes
Deep fried dumplings with pork & dried shrimp
Pan fried Shanghai dumplings
Deep fried traditional honeycomb taro dumplings
Steamed rice rolls with minced meat & Chinese donuts
Steamed rice rolls with crispy deep fried fish paste
Steamed rice rolls with beef & oarsley
Steamed rice rolls with supreme fresh shrimps
Steamed rice rolls with mushroom & vegetable
Steamed plain rice rolls
Steamed red rice rolls with shrimp
HK style milky egg tarts with ginger sauce
Baked BBQ pork buns with crust topping
Golden BBQ pork pastries
Smoked salmon with fruit salad sauce tarts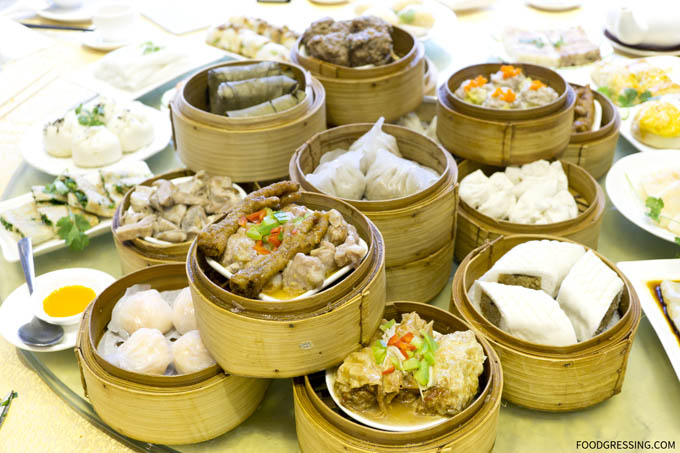 I tried several items but definitely not all as I had gotten very full. In general, I thought that the dim sum I tried was good. I quite enjoyed the Golden BBQ pork pastries which had a nice flaky pastry shell and juicy BBQ pork filling. Victory's shrimp dumplings were on point with plump and meaty shrimp fillings with a slightly crispy texture. The wrapper was thin, translucent yet firm. The steamed rice rolls that I tried (supreme fresh shrimps, mushroom & vegetable, and crispy deep fried fish paste) had a nice smooth, silky texture with a savoury filling. The steamed BBQ pork buns were soft and fluffy on the outside with a moist and sweet filling. I enjoyed having the pan fried lotus root cakes plain rather than dipping into a sauce; they were crispy in texture. The pan fried Chinese pancakes with cured meat & leek were just okay and not too greasy.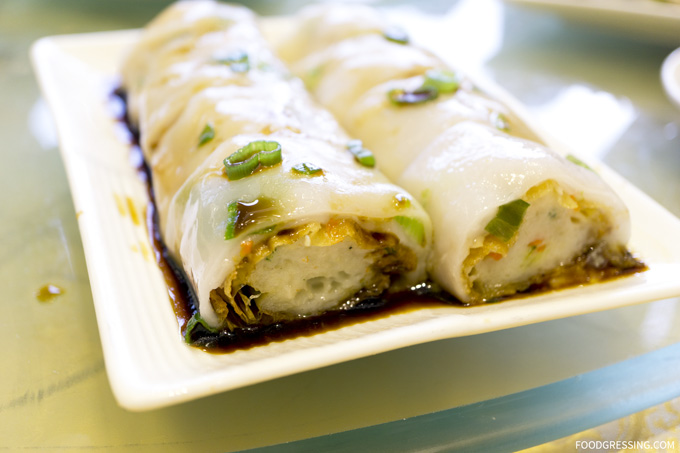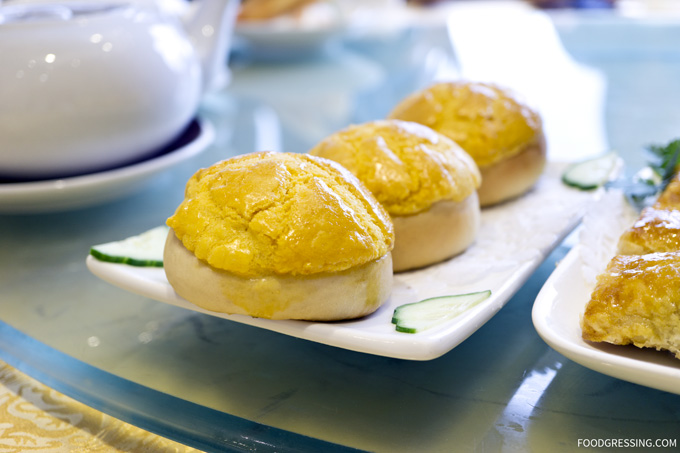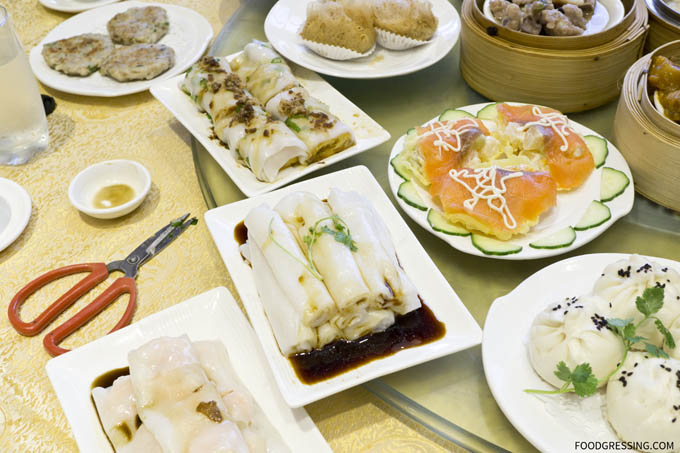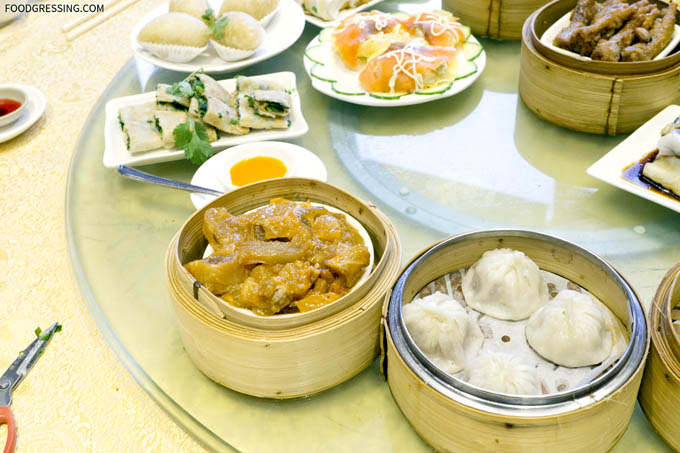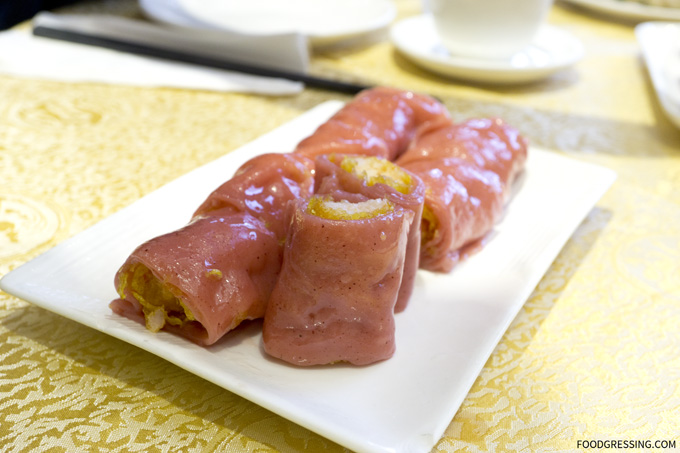 I thought that the steamed Shanghai style juicy pork dumplings could improve with a juicier filling. The smoked salmon with fruit salad sauce tarts was my least enjoyed dish – the sweet flavours of the fruit salad with mayo did not go well with the smokiness of the salmon.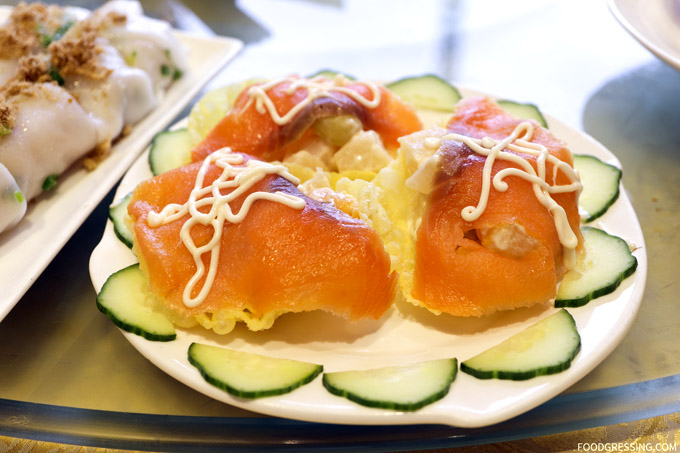 Overall Impression of Victory Seafood Restaurant
All in all, I thought that Victory Seafood's dim sum dishes were good though perhaps priced on the higher end. Of the dishes I tried, there were certainly more dishes that I enjoyed than disliked. Rating: 3.5/5
Website: http://victoryseafoodrestaurant.com/
[robo-gallery id="10385″]