Vancouver Negroni Week 2021 is happening September 13 – 17 and it's a week dedicated to celebrating a delicious cocktail while raising money for charities.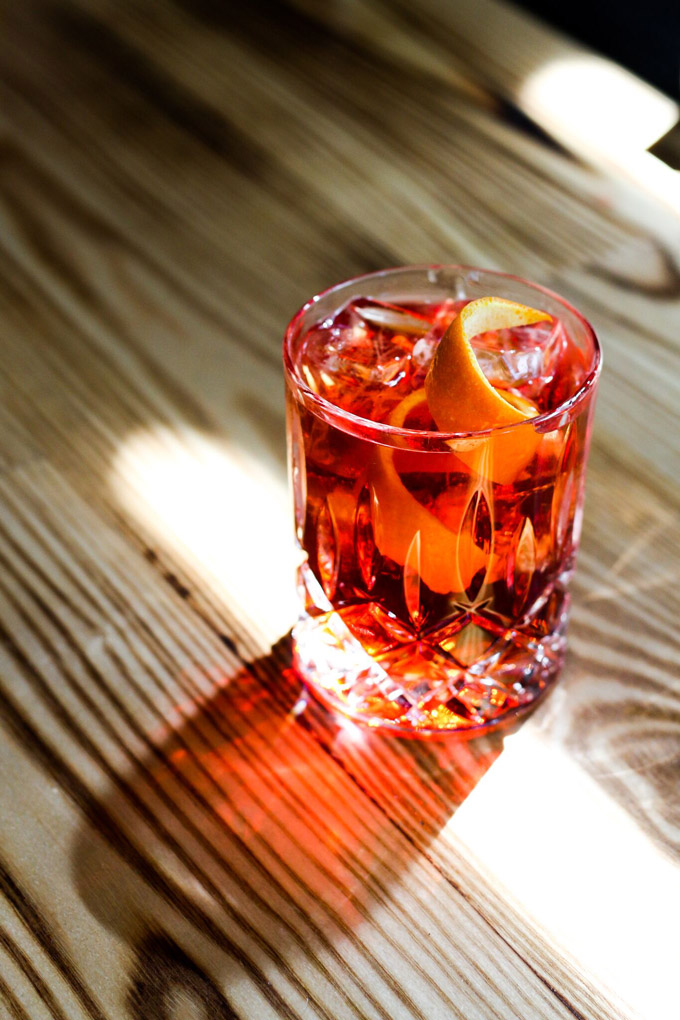 Here are some of the best bars in Vancouver and best restaurants in Vancouver that are offering their own signature libations to mark the occasion. You'll find classic Negronis and Negroni variations for a greater cause.
H Tasting Lounge
H Tasting Lounge (HTL) is offering guests seven different Vancouver Negroni Week variations of the cocktail, plus a fun way to decide which cocktail they enjoy with a roll of two four-sided cocktail dice.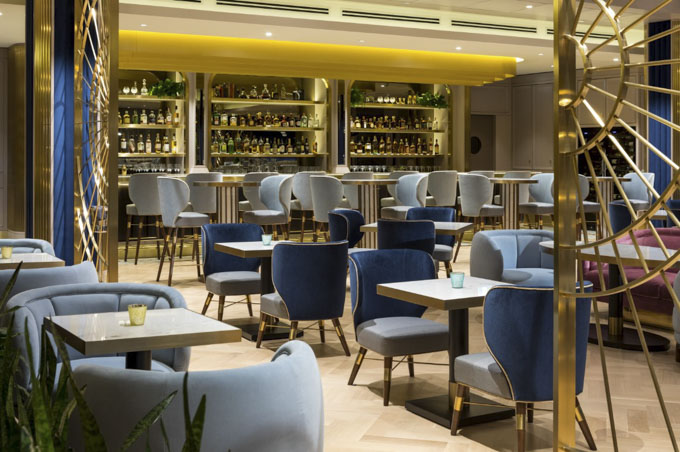 Each number rolled corresponds to a Negroni variation, crafted by Premium Bartender, Andrew Kong.
Guests donate $2 to participate in rolling the dice. All participation fees, and partial proceeds from each Negroni sold, will be donated to Slow Food International, an organization preventing the disappearance of local food cultures and traditions.

If the guest rolls an 8, they will receive a complimentary Infinity Negroni Cocktail. In addition, HTL will donate $10 to Slow Food International.

If the guest rolls the numbers 3 through 7, the dice decides which HTL premium Negroni concoction they will enjoy ($15 per cocktail).

If the guest rolls a 2, also known as snake eyes, they donate $10 to Slow Food International, in addition to covering the price of the Negroni.

HTL's Negroni variations include:

#2 – Beefeater Gin, Campari, Cinzano, Bitters

#3 – Appleton Rum, Cachaça, Campari, Passionfruit, Vermouth, Pineapple Star Anise Bitters

#4 – Olmeca Altos Plata Tequila, Aperol, Nonino, Bianco Vermouth, Grapefruit

#5 – Pandan Infused Dewar's Scotch, Campari, Sweet Vermouth, Islay Mist, Coconut Water

#6 – Peach infused Buffalo Trace Bourbon, Cynar, Sweet Vermouth, Black Tea, Mint

#7 – Sheringham Akavit, Bitter Bianco, Lillet Rose, Bitters, Elderflower, Absinthe Rinse

#8 – Infinity Negroni – A Negroni blend encompassing continuous small quantities from all the other Negroni variations until it makes up a unique bottle with an inimitable taste
The Chickadee Room
The Chickadee Room at Juke Fried Chicken will be selling their classic house negronis for $13 during Negroni Week.
In addition to the standard donation to Negroni Week's official worldwide charity partners, Chickadee will be doubling down on their efforts and will also be donating $1 to the Downtown Eastside Women's Centre for each negroni sold.
The all-star bar team of Sabrine Dhaliwal and Lily Duong have expertly perfected their house vermouth blend over the years – challenge your friends to a taste test and see if you can guess their secret recipe.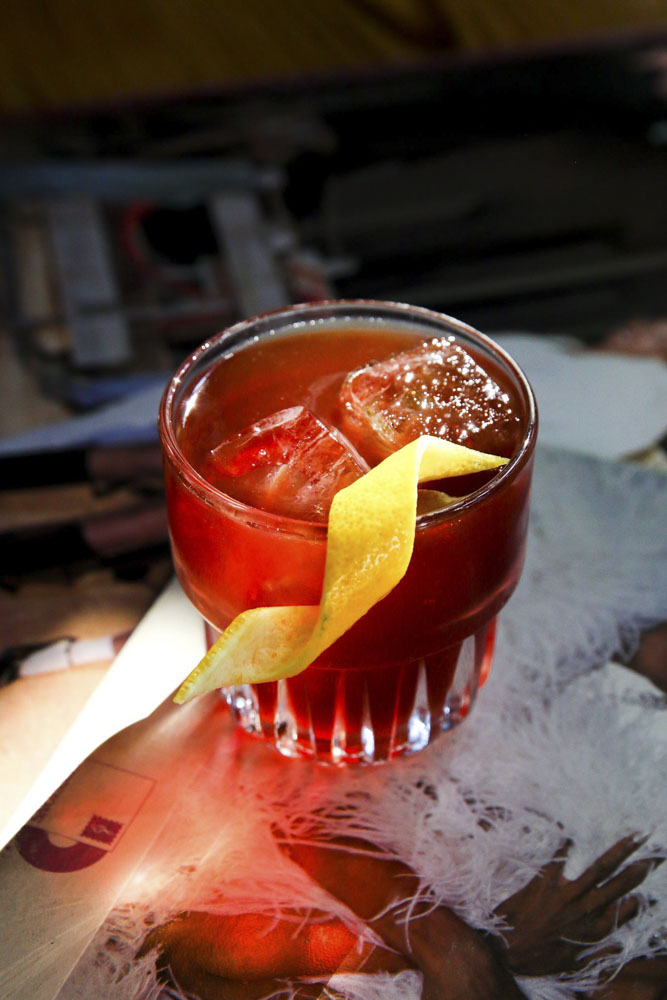 Giovane bacaro
Giovane bacaro is offering a classic Negroni featuring Tanqueray London Dry Gin, Campari, and Cinzano Rosso Vermouth, chilled and poured over Kodama Ice.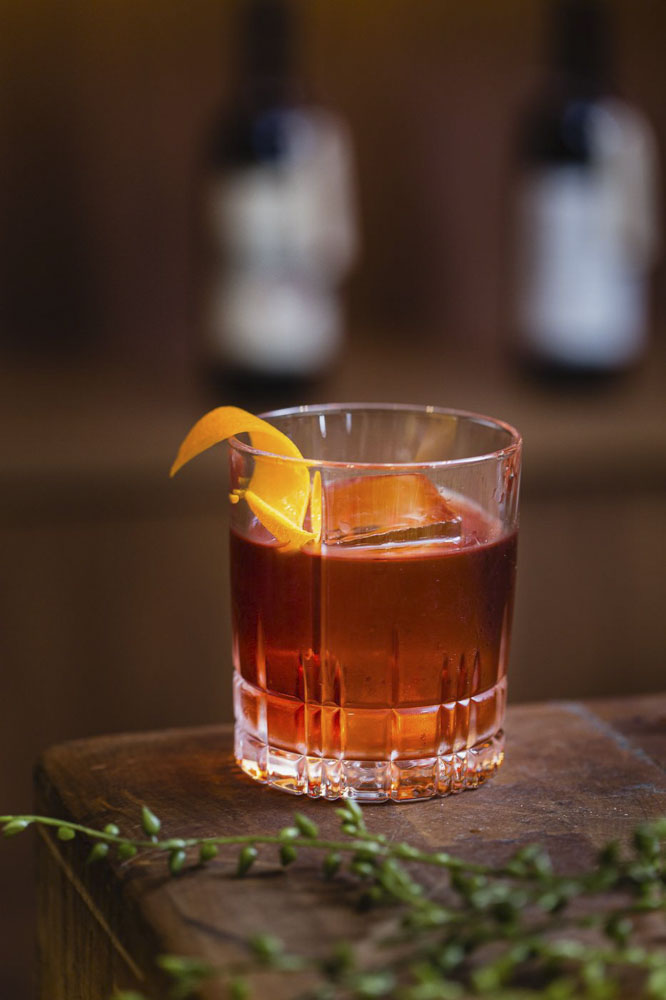 Pourhouse
Pourhouse is offering the Red Harvest Negroni featuring Campari, Suntory Roku Gin, Cocchi Dopo Teatro Vermouth Amaro, Salted Plum and Yuzu tincture.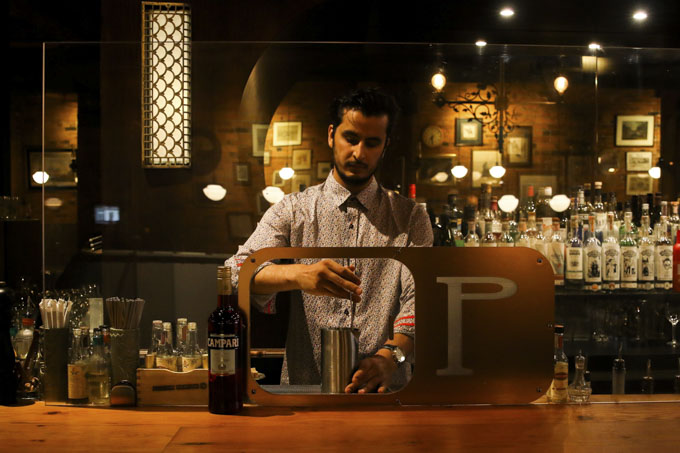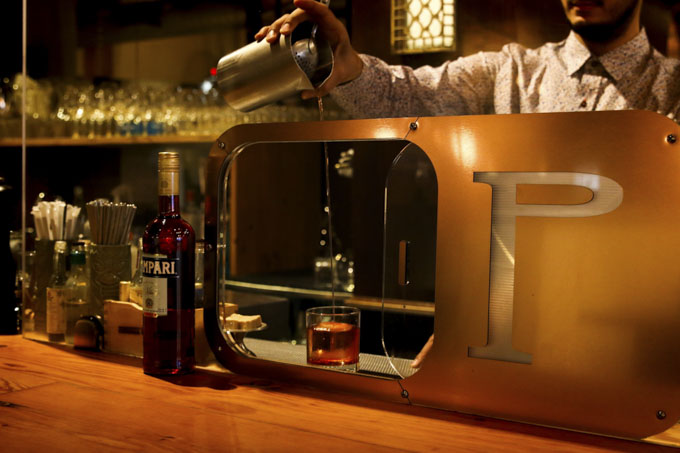 Miantiao
Miantiao is offering the following Vancouver Negroni Week features:
Kun-Mi-To (bottled cocktail)
Campari, sweet vermouth, carbonated white tea, bitters, citric acid
A Mi-To (also known as a Milano Torino) is a simple recipe composed of equal parts Campari (from Milan), and sweet vermouth (from Turin).
Americans visiting Italy used to order it with soda, resulting in the cocktail we now know as the Americano.
The Kun-Mi-To is Miantiao's riff on the Americano, using carbonated white tea instead of soda.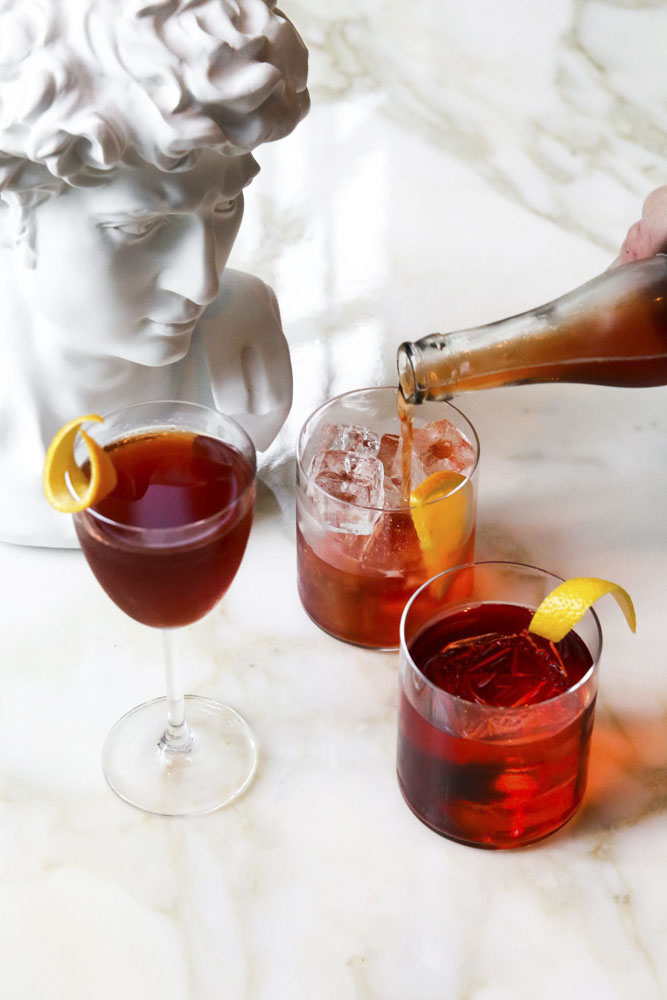 Miantiao uses White Moonlight loose-leaf tea from O5 tea in Kitsilano; the tea is harvested in the mountains above Kunming in China, representing the Kun in Kun-Mi-To.
Negroni Agrumato (served over ice cube and garnished with a lemon twist)
Botanical Baijiu, vermouth blend, Campari
Baijiu is China's national spirit and is the most consumed spirit in the world.
For this cocktail, Miantiao infuses baijiu with botanicals to create a base spirit reminiscent of gin, but with its own distinctive character.
The delicate, time-consuming, (yet rewarding process!) involves first macerating coriander seeds, tea leaves, ginger, Sichuan peppercorn, lemon and orange peels and leaving for three days, then adding juniper hydrosol to the blend.
The result is a bright, citrus-forward spirit, with a silky mouthfeel and a long finish; a perfect pairing for Campari and Vermouth.
Dopocena (served in a coupe with an orange twist)
Goji berry-infused gin, cacao nib-infused Campari, sweet vermouth
For this last expression, Miantiao wanted to create a dessert-style Negroni, while still playing into the bitter notes characteristic of the cocktail.
Goji berries and cacao nibs are well-known antioxidants and are widely consumed for their health benefits.
Classic Negronis are also available at: Di Beppe, Pizzeria Farina, Ask For Luigi, Farina a Legna.