Newly opened in the Kerrisdale neighbourhood is Land and Sea, a West Coast Japanese restaurant by Chef Kevin Lin and design and branding by Steph Wan.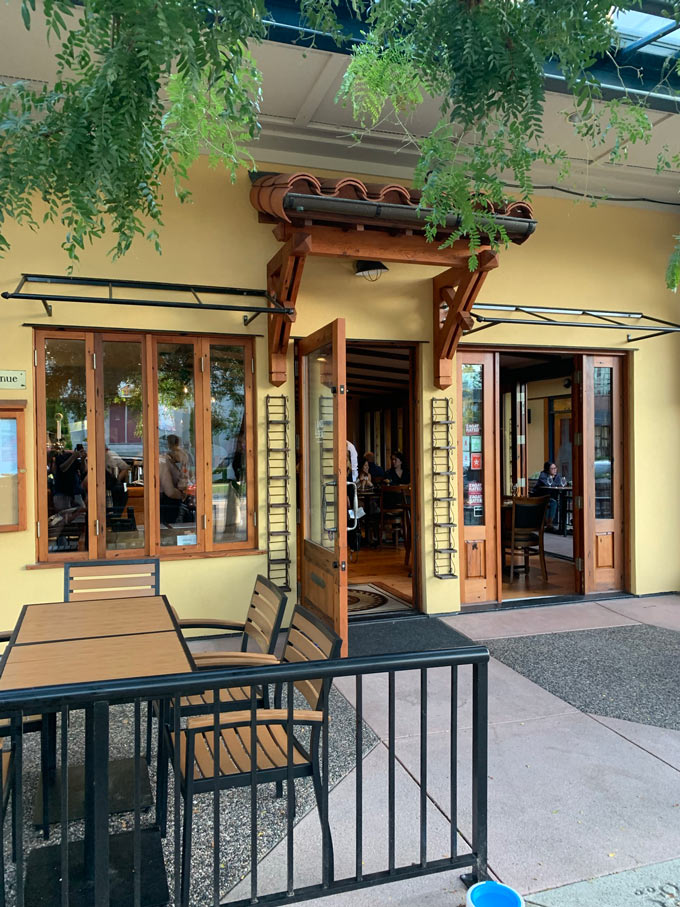 Land and Sea takes over the space formerly occupied by Senova Restaurant at 1864 W 57th Avenue.
The menu is a reflection of Chef Kevin's experimental cooking style featuring West Coast, Japanese and Italian influences.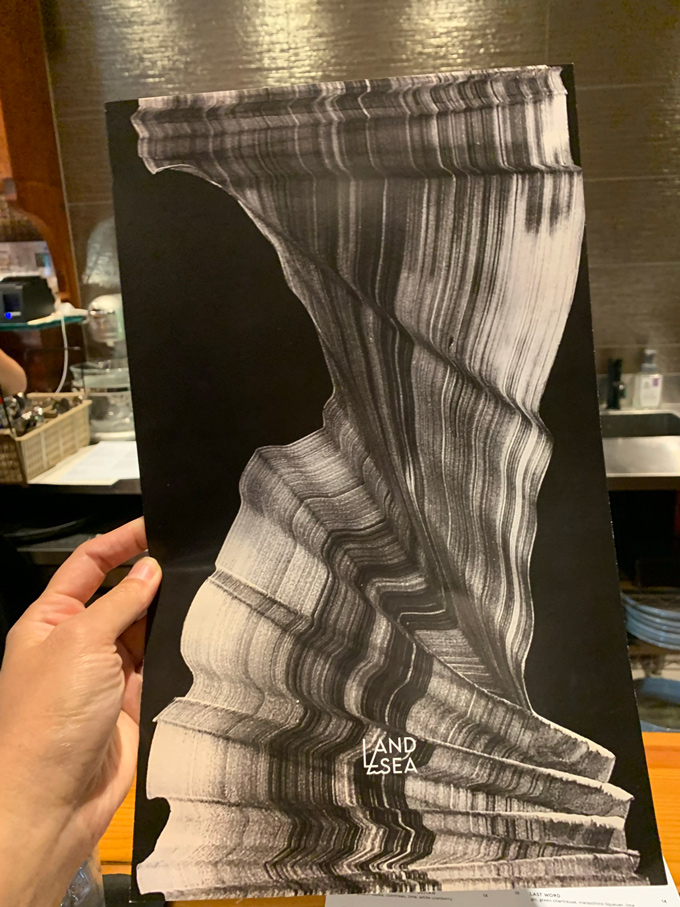 You can expect bold flavours as well as unexpected and creative use of ingredients.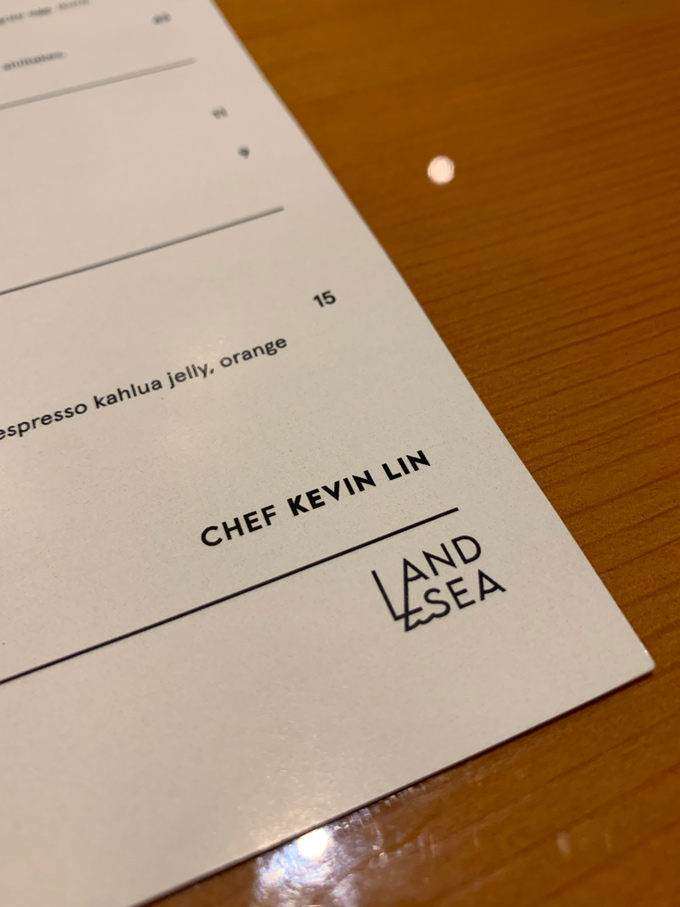 Their wine list is curated by Robert Stelmachuk, Sommelier of Year 2020.
As for cocktails, you'll find classics to creatives. Some specialty cocktails include a selection featuring edible flowers and "Smoke at Your Own Risk" Old Fashion and Negroni.
We enjoyed the following:
Blackberry Shiso Lemonade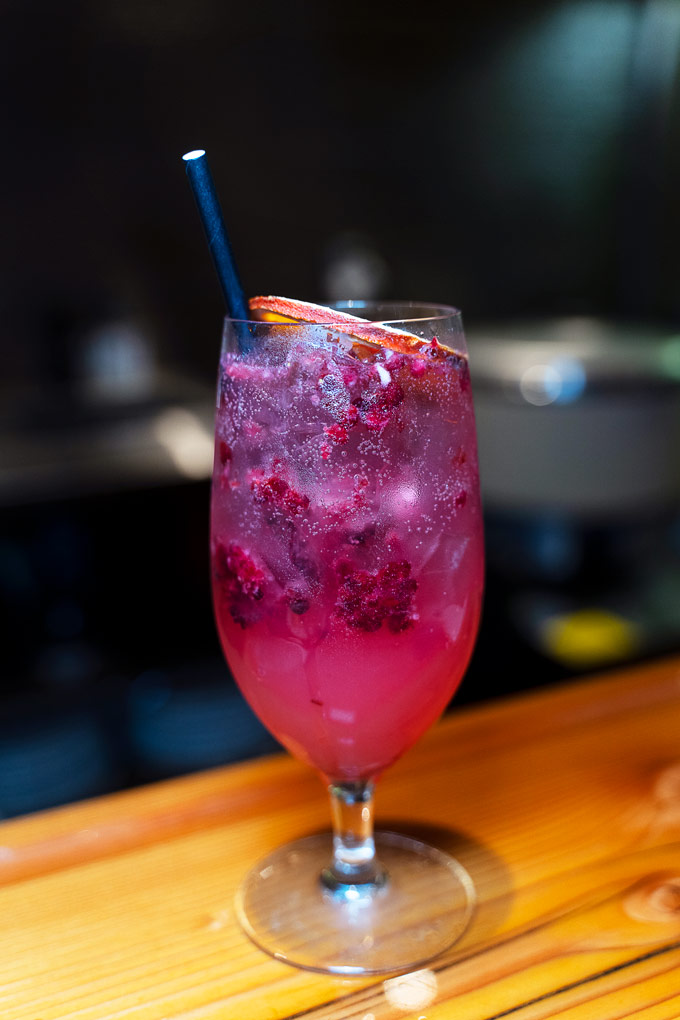 Green Lumiere with lemon sencha infused gin, green chartreuse, elderflower liqueur and lime leaf.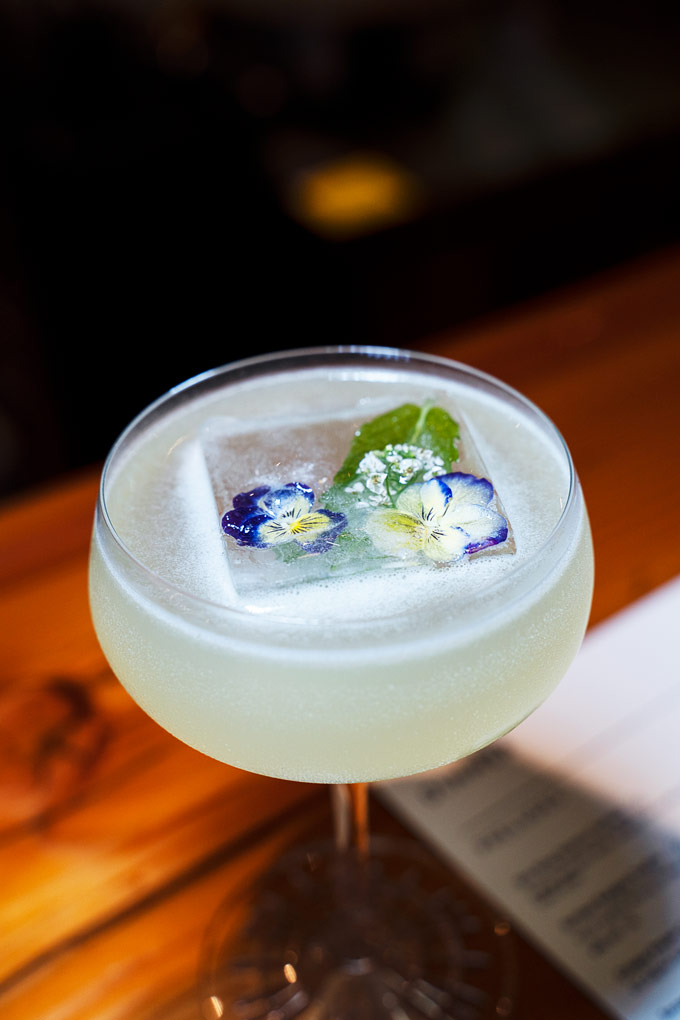 Black Yuzu Sour with buffalo trace bourbon, blackberries, egg white, lemon, citrus peel syrup.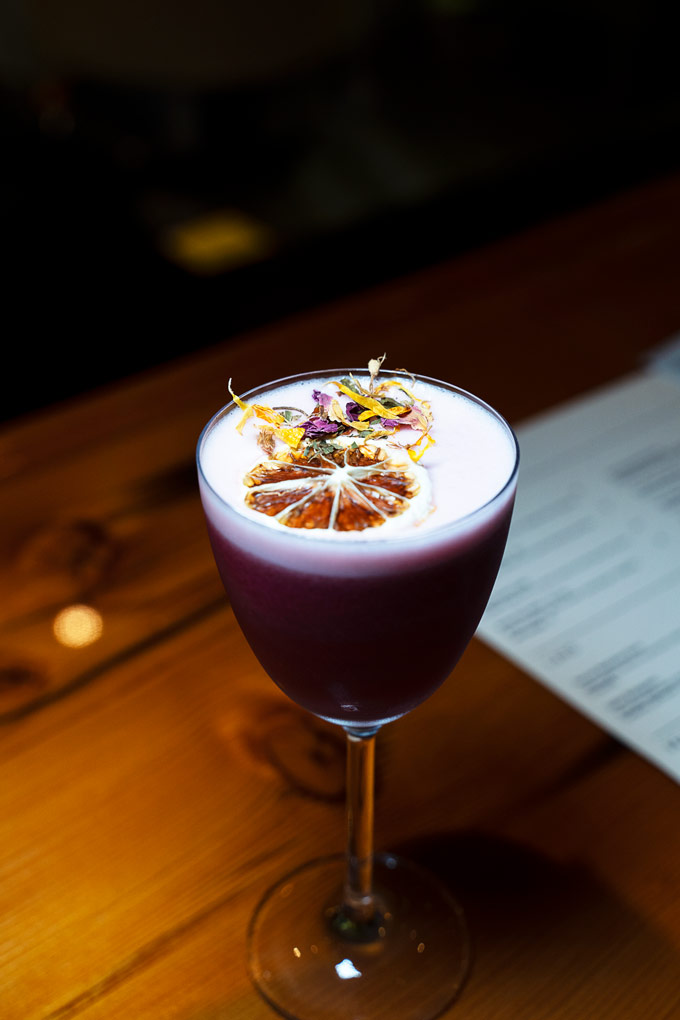 Ora King Salmon Soba
Flame finished ora king salmon, green tea soba salad, creamy sesame ponzu, yuzu tobiko, ikura.
This is Land and Sea's signature dish which is not be missed! I loved the play on textures with the flaky, smoky salmon, popping ikura, creamy ponzu and smooth, silky and cool soba noodles.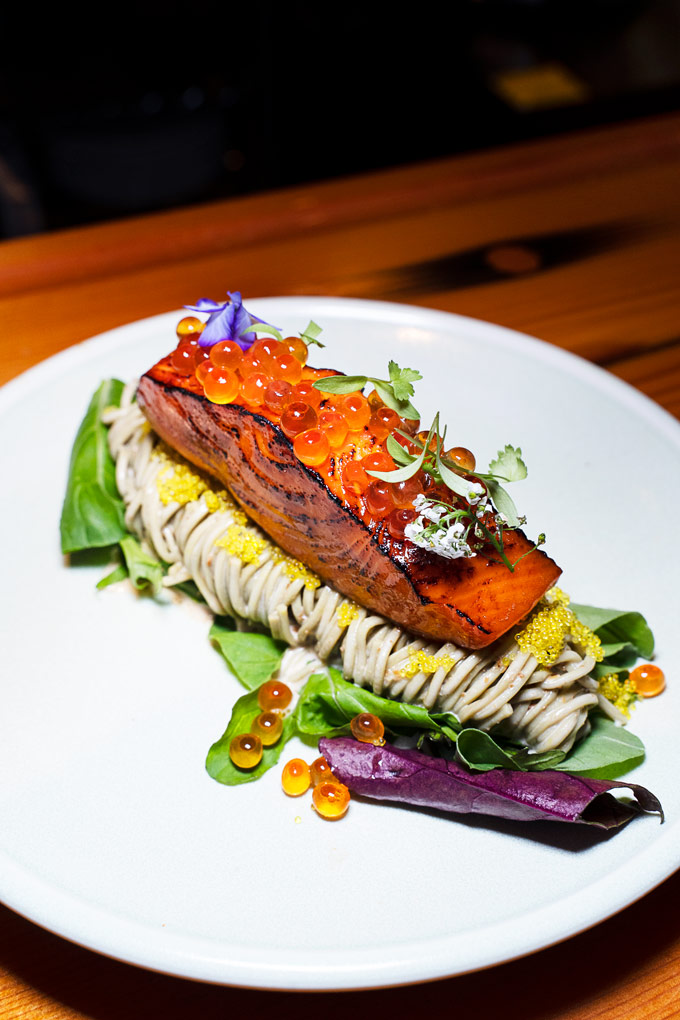 Shiso Wrap with satsuma A5 wagyu, Hokkaido uni, ikura, shiso.
I loved the bright flavours of the shiso leaf which contrasted with the buttery wagyu and uni along with the rich, savory contents of the ikura.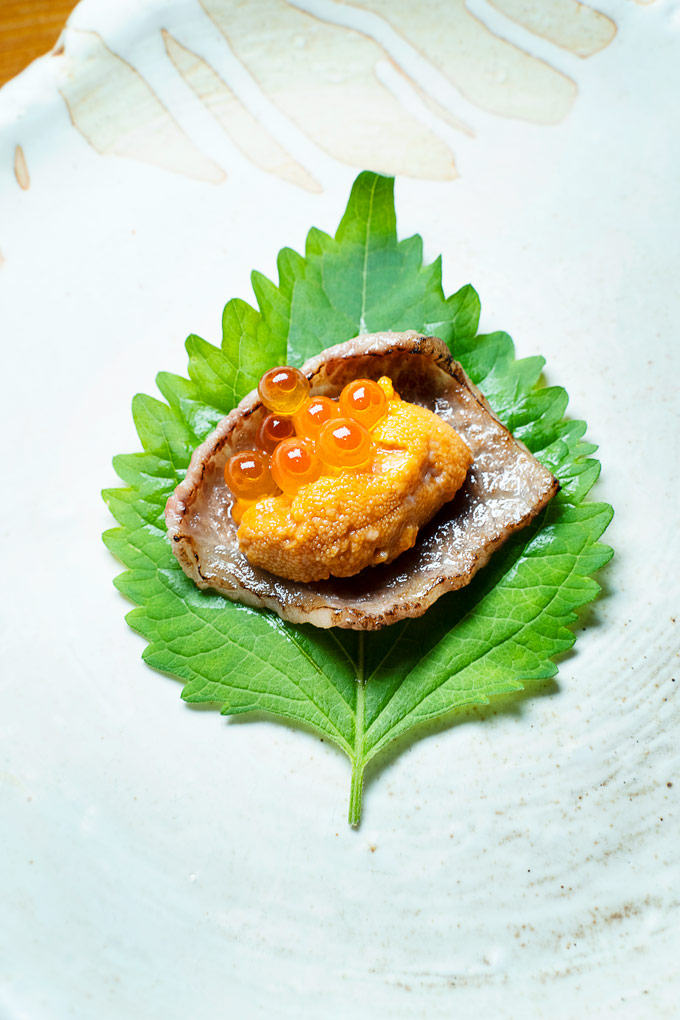 Yarrow Meadows Duck featuring yakiniku gravy, wild bc mushrooms, baby carrots, and kabocha croquette.
One of my favourite dishes of the evening with juicy, tender duck slices in a sweet and flavourful yakiniku sauce.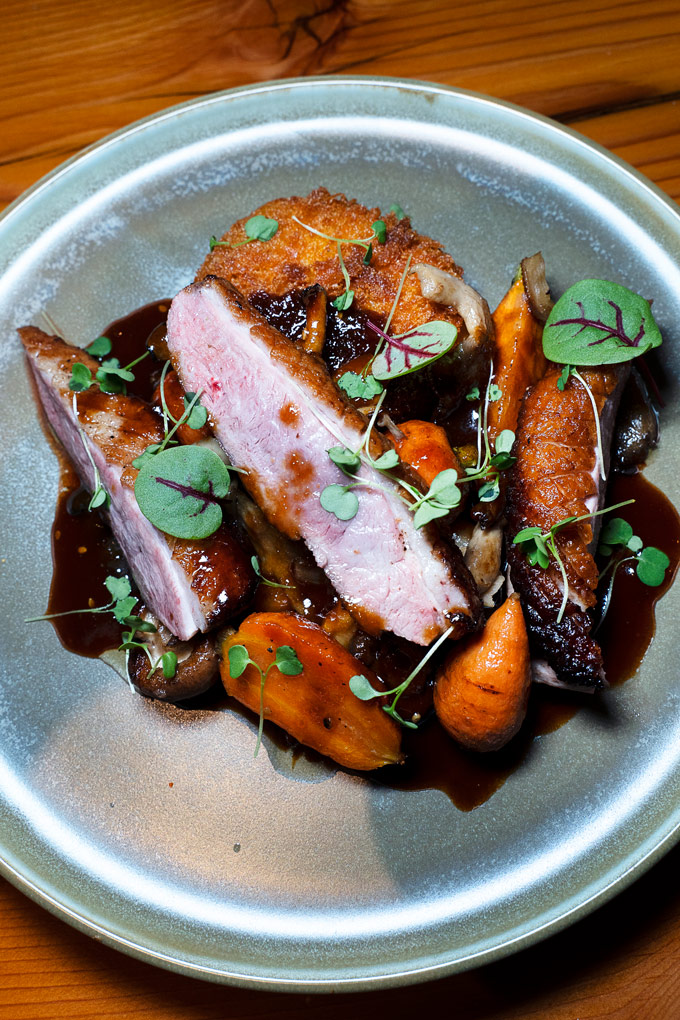 Miso Gindara Sablefish featuring local black cod, egg tofu, tomato dashi, baby shiitakes, cherry tomatoes, broccolini, and tobiko.
As a sablefish lover, this dish was right up my alley. The sablefish was buttery and tender in a sweet and flavourful broth. The egg tofu was particularly silky.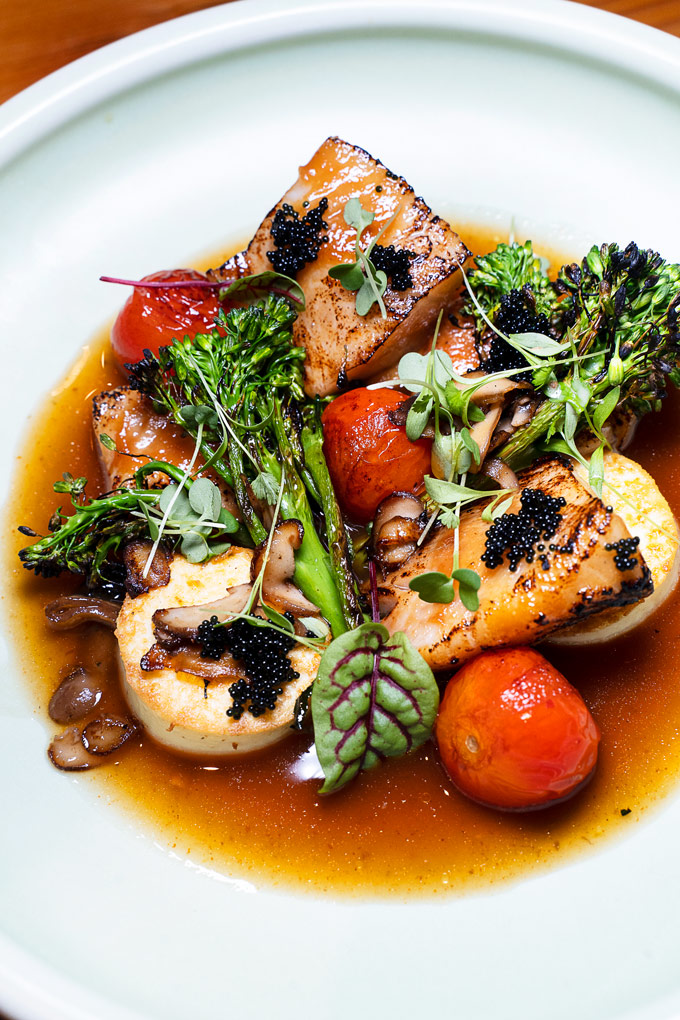 Vongole XO with chitarra, Fanny Bay clams, sake, garlic butter, house made baby clam xo, and micro-cilantro.
This was a dish with bold flavours from the house made XO. The sweet baby clams was a highlight and the pasta was nicely al dente.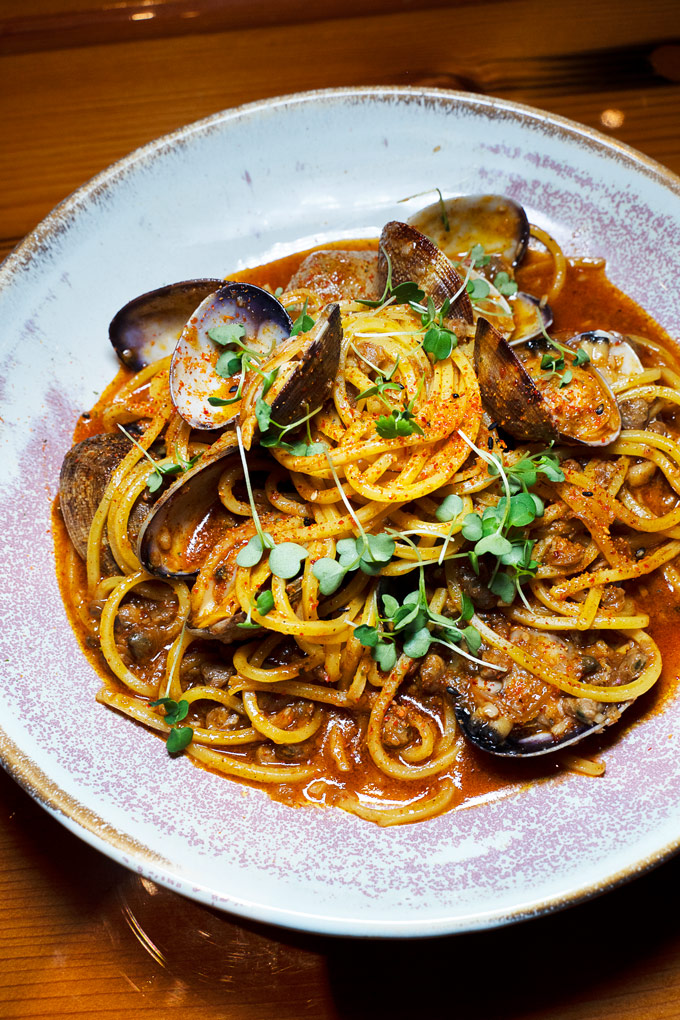 Mentaiko Waffle Fries with masago and nori
This side dish was so good. Perfectly fried waffles with mayo and seaweed. I need this in my life more often.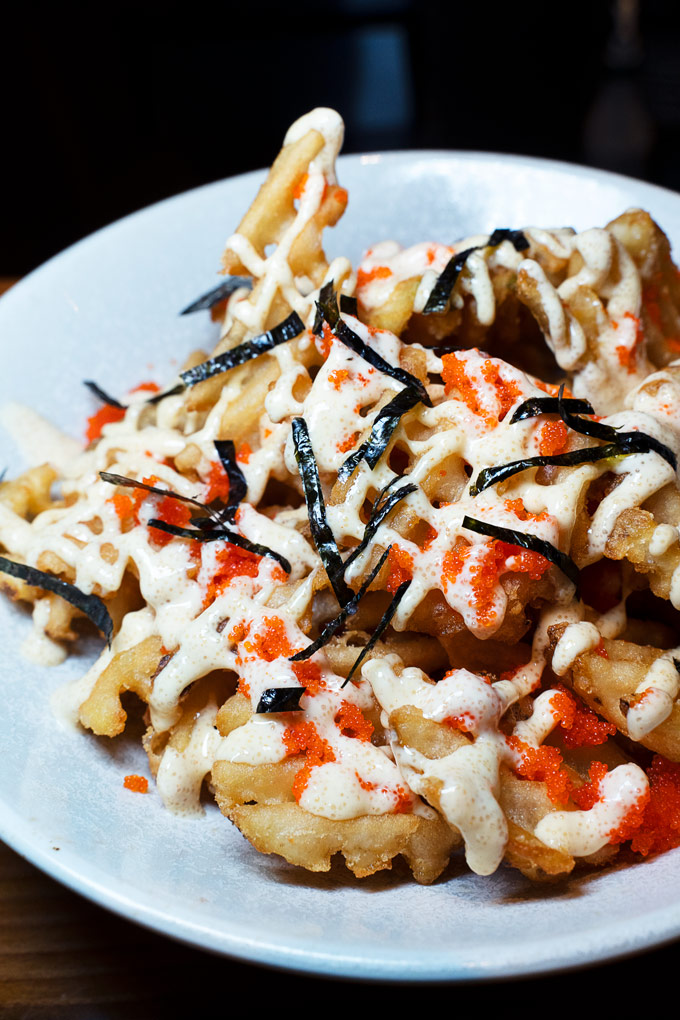 Strawberry Lemon Panna Cotta with white chocolate namelaka, strawberry shiso compote, salted lemon crumble.
The perfect finish to a lovely dinner and a great palate cleanser.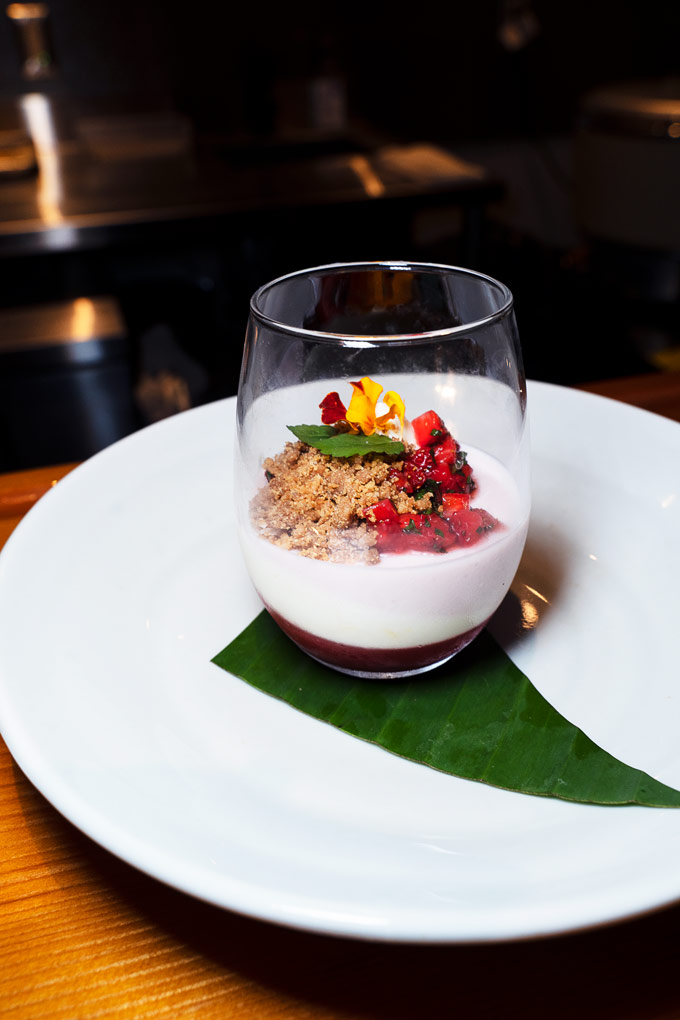 It was busy when we went there and the room was energetic and buzzing. But here's a capture when things were quiet as we were the last table to leave.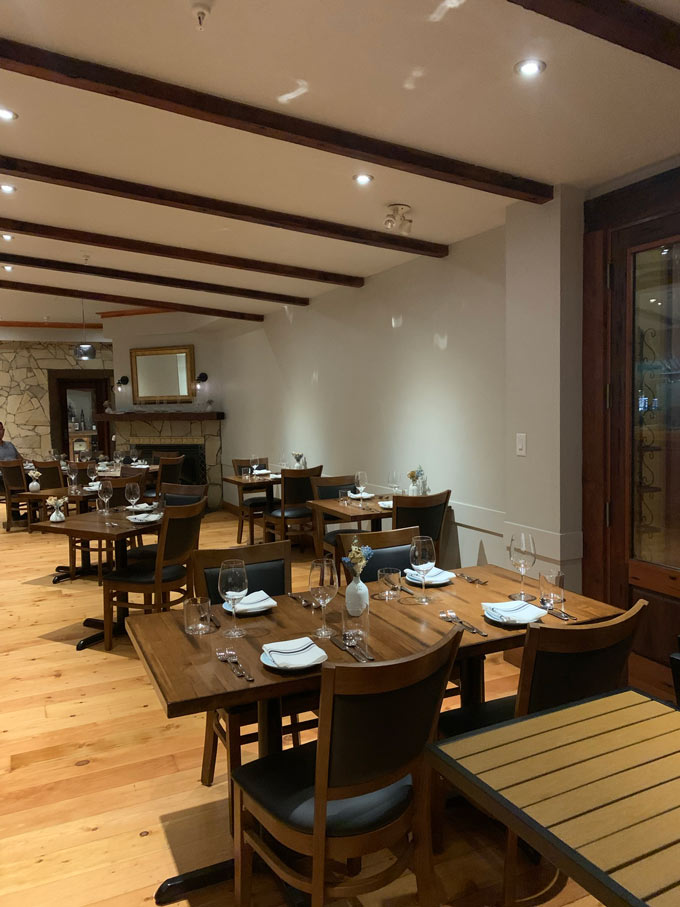 All in all, a great experience at Land and Sea. I appreciated Chef Kevin's creativity and fun use of West Coast, Japanese and Italian ingredients in his dishes. Your senses will be entertained.
I would love to return in the future and would recommend trying them out.
1864 W 57th Avenue, Vancouver, BC
www.landandseayvr.com