The Vancouver Foodster Pasta Challenge is now on until October 28.  Restaurants from all over the city were invited to enter their pasta dishes into this challenge, some of the restaurants have created a special pasta creation just for this challenge.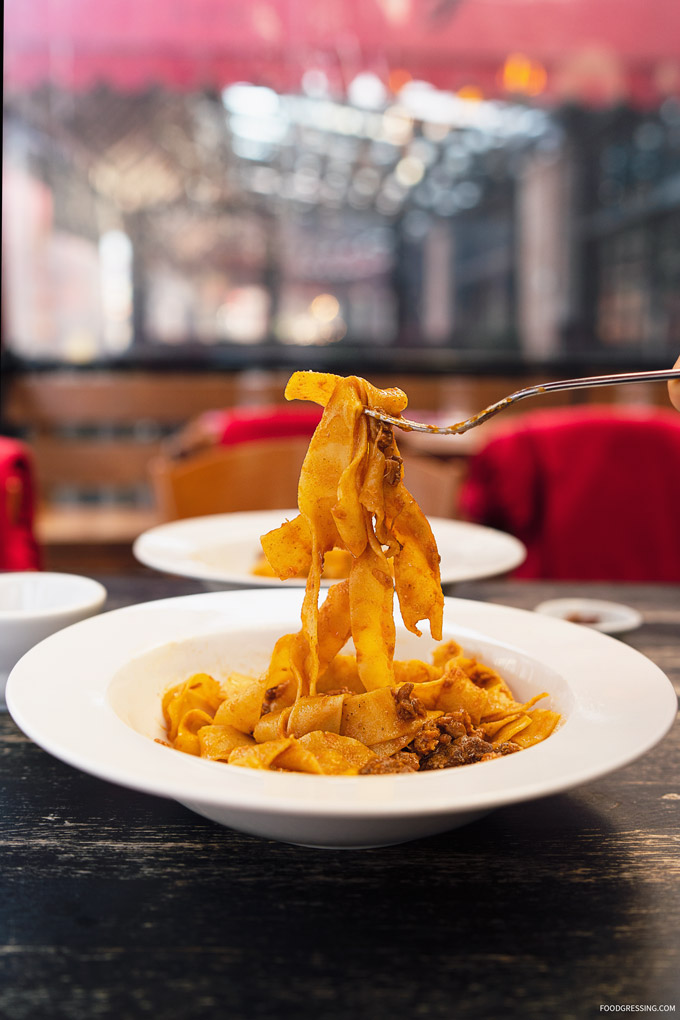 Chef Filly of Robba da Matti in Yaletown is participating with the Pappardelle Rosche.  This is a family recipe from her father who was a farmer in Puglia.  He would wake up before sunrise and make this hearty ragù sauce with cuts of beef short rib, fennel sausage and chicken and let it simmer slowly while he went to work in the fields.
"Rosche" is the Pugliese dialect for red.  The thick pappardelle noodles are tinged red by the concentrated tomato sauce and the tender braised meat. It's a perfect comfort food for these fall evening.
Robba Da Matti
Address: 1127 Mainland Street, Vancouver
Website: www.robbadamatti.com/
Other restaurants participating in Vancouver Foodster Pasta Challenge 2018: