Thanksgiving is a wonderful time to eat, drink and be thankful. Looking for ways to celebrate Thanksgiving in Ottawa this year? This post covers Thanksgiving dinner Ottawa 2021, where to get turkey to go as well as other features for brunch, lunch and takeout by local restaurants and businesses.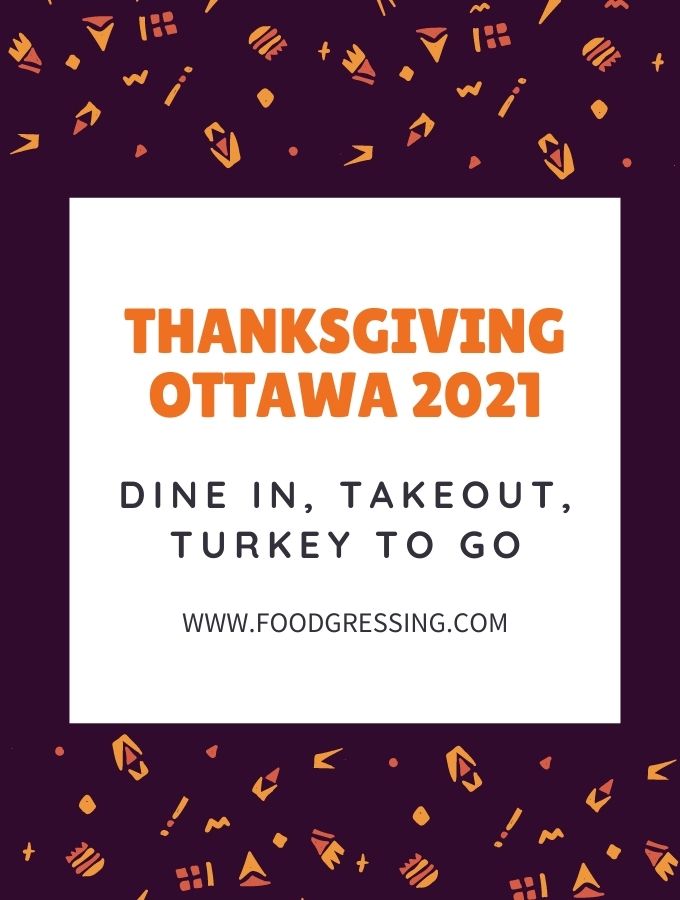 Thanksgiving in Canada this year is Monday, October 11.
Thanksgiving celebrations can take on different forms from traditional, fusion to modern.
Please use this list as an inspiration for ideas on how to put together your own Thanksgiving celebration.
This list is updated as information becomes available. Please reach out to me [email protected] or @foodgressing on social media for any suggestions.
Thanksgiving Dinner Ottawa 2021, Brunch, Lunch for Dine-In
Chances R
Chances R is offering a Table d'hôte feature from Thursday, October 7th – Monday, October 11th 12 – 8 pm. Priced at $29.99.
Chef salad with balsamic vinaigrette
Roast turkey with stuffing, grilled vegetables, cranberry sauce, mashed potatoes and gravy
Choice of homemade pumpkin pie or coconut cream pie
The Captain's Boil
The Captain's Boil is offering a Thanksgiving special from October 7 – 11.
1 Lobster
Snow Crab Legs (1 lb)
Shrimp (2 lbs)
Mussels (2 lbs)
Calamari
Chicken Wings
Premium Sides x 2
Regular Sides x 3
Thanksgiving Turkey Dinner & Turkey To Go Ottawa 2021
Brookstreet Hotel
The Brookstreet Hotel is offering Thanksgiving Turkey Dinner To Go ($325 includes gratuities, subject to tax) which serves up to 10 people. Available for pickup on Sunday, October 10 and Monday, October 11.
The dinner comes fully cooked and will be warm upon pick-up, all you have to do is warm it up before serving, (approx. 25 minutes, instructions will be provided).
A whole roasted free-rangeturkey (7kg/15 lbs)
Traditional bread stuffing (1kg/2.2lbs)
Gratin dauphinoise potato made with cream & emmental cheese
Medley of maple glazed carrot, butternut squash, Brussel sprouts, dried cranberries & spiced pecans
Steamed green beans (1kg/2.2lbs)
Cranberry Compote (500mL)
Turkey Giblet Gravy (1L)
Baccanalle
Baccanalle is offering classic Jerk-spice or Apple-spice Roasted Turkey with your choice of several delicious sides – Coconut Rice & Peas, Roasted Vegetables, Curry (mild) Pumpkin Soup, Baccanalle Cornbread Stuffing, Macaroni Pie (Caribbean-style Mac & Cheese), Sorrel, Chocolate Marble Sweet Potato Cheesecake and more. Gluten-free options too.
They are are offering individual servings, 4 servings (family style) and 8 servings (family style).
Curbside pickup and delivery options available October 9 & 10. Order by October 3.
NeXT Food
Chef Blackie at NeXT has designed the process of celebrating Thanksgiving this year organized and stress free with his all in one Thanksgiving @ Home evening solution.
Available for pickup (the day before) or delivery on Friday, October 9 – Monday, October 11.
Your evening begins with an original Thanksgiving inspired cocktail coupled with little bites for you and your friends to settle into.
You then present to your guests a 6 course gourmet dinner. Chef Blackie has prepared everything for you – this is simply about plating and heating where needed, and requires no more than 2 to 4 steps to bring each course ready to serve to your guests.
What is included:
A complete Thanksgiving evening for 4 people featuring
1 Printed menu in colour
1 Kitchen and dining room setup notes
1 Handcrafted cocktail to start per guest.
1 Bottle of wine with dinner.
2 Little bites per guest
6 course plated dinner per guest
Access to a video curated by Chef Blackie who will walk you thru every aspect of your evening at home. The style of this video format is watch, cook, pause, eat, repeat.
Orders are based on minimum of 4 guests, guest can order multiples of 4. Pricing at 4 guests ($228), 8 guests ($456), and 12 guests ($684).

Supperworks
Supperworks (2 locations – Nepean and Orelans) is offering a Thanksgiving package which is available for pickup Thursday, October 7 and Saturday October 9. Book online no later than Sunday October 3.
This package ($179) serves up to 8 people and includes
Roast Turkey Breast with Cranberry Sauce
Maple-Crumble Mashed Sweet Potatoes
Traditional Bread Stuffing
Low-Carb Cauliflower Sauté
Parmesan-Parsley Peas & Corn
Rosemary Focaccia and Gravy
Pumpkin Cheesecake Pie
JOEY Restaurants
JOEY Restaurants is offering Turkey Dinner to Go ($185, serves 4 – 6 people).
Oven Roasted Turkey with Gravy
Caramelized Apple and Sage Stuffing
Roasted Garlic Mashed Potatoes
Butter Glazed Harvest Carrots and Yams
Pan Roasted Brussels Sprouts
Fall Kale Salad
Dinner Buns
Cranberry Sauce with Orange Zest
Fresh Baked Apple Pie with Ice Cream
Pre-order online before October 7 for pick-up October 8–11.
OCCO Kitchen
Occo Kitchen is offering Turkey Takeaway for pickup from either their Oreleans or Downtown locations on October 10 and 11. Preorder by October 2.
They offer two packages: 10 people ($245) and 5 people ($145).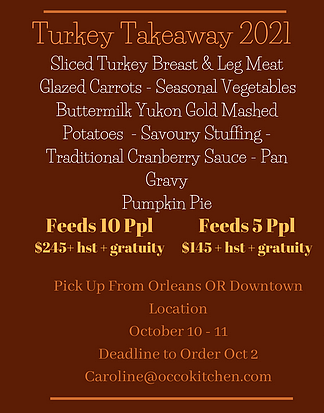 Chances R
Chances R is offering a Thanksgiving takeout from Thursday, October 7th – Monday, October 11th 12 – 8 pm. Priced at $29.99.
Chef salad with balsamic vinaigrette
Roast turkey with stuffing, grilled vegetables, cranberry sauce, mashed potatoes and gravy
Choice of homemade pumpkin pie or coconut cream pie
Red Apron
Red Apron is offering 1/2 Turkey Dinners, a Thanksgiving Friday Feast and Turkey Dinners for 2 on October 8 and 9.
Friday Feast – Turkey Dinner: Herb Roasted Turkey with Gravy & Cranberry Sauce, Apple & Sage Stuffing, Mixed Seasonal Vegetables, Mashed Potatoes. $83.95 serves 4-6
One Half of a Whole Butter & Herb Basted Local Turkey with all the Trimmings: 1/2 Butter & Herb Basted Turkey includes Savoury Apple & Sage Stuffing, Mixed Seasonal Vegetables, Mashed Sweet & White Potatoes with Pecan Crumble, House Made Gravy & Cranberry Sauce. $148 serves 8 or more.
Turkey Dinner for 2 includes turkey, apple & sage stuffing, mixed seasonal vegetables, mashed potatoes, house made gravy & cranberry sauce. $39 serves 2.
Farm Boy
Farm Boy has a Thanksgiving Turkey Dinner
A slowly roasted Whole Turkey with savoury Turkey Gravy and tart Cranberry Ginger Sauce is the star of the table.
With it, a flavour-packed Cranberry Apple Sausage Stuffing made with Farm Boy Sweet Italian Sausage, creamy Chive Mashed Potatoes, Honey Roasted Carrots, and decadent Maple Bacon Brussel Sprouts.
Order online or in stores and select your pick-up date (October 8th, 9th or 10th). Feeds 6-8 People. $169.
Swiss Chalet
Swiss Chalet is offering a few Thanksgiving features including a 4 person feast and an individual feast.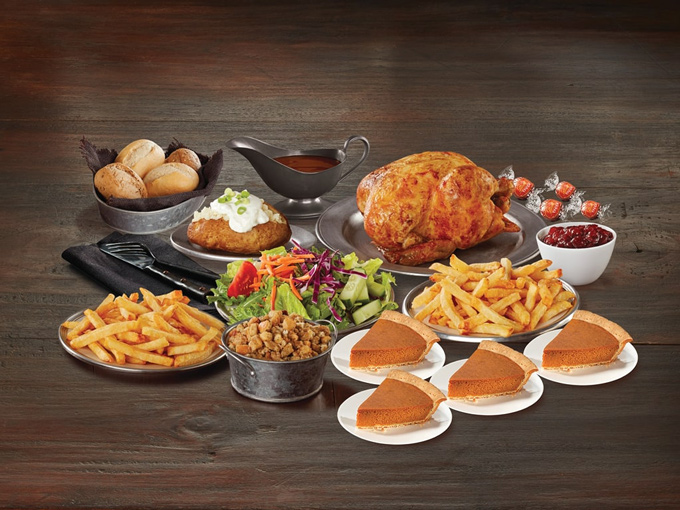 Whole Foods
Whole Foods offers a variety of Thanksgiving Feasts, Prime Rib Dinners, Beef Wellington Dinners, sides, sauces and more. You will need to select for the specific location to find out the offerings. In general, you can pickup between October 4 – 11 anytime the store is open.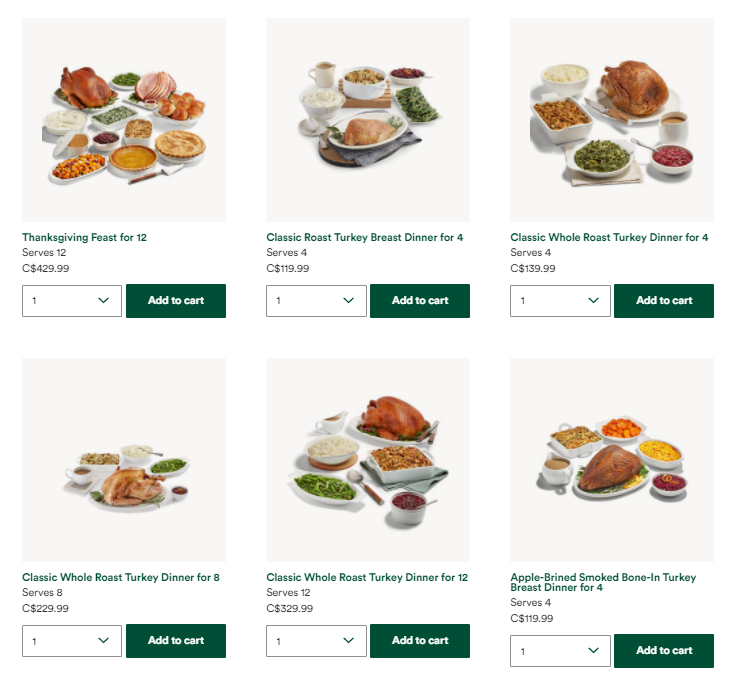 Denny's
Denny's is offering a Thanksgiving Roast Turkey Dinner with a Pie ($79.99) or without a Pie ($62.99). Read more here.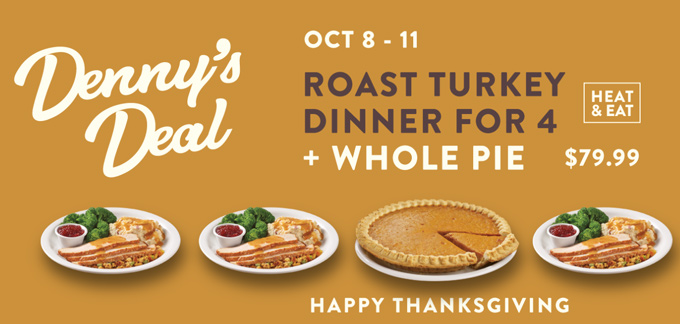 T&T Supermarket
T&T Supermarket is offering various Thanksgiving combos and sets. Please check your local T&T to see what is being offered. Must pre-order one day ahead.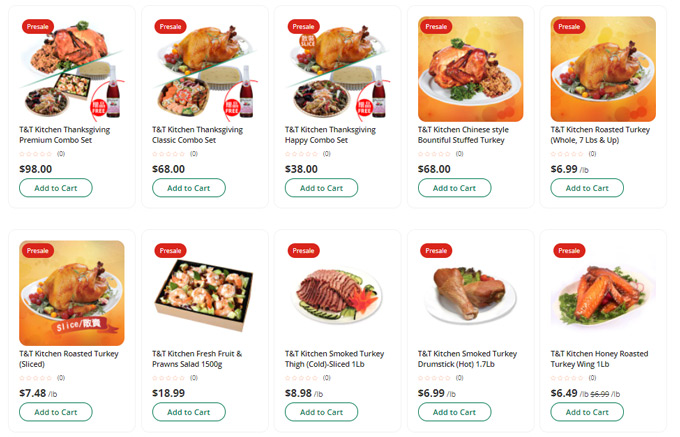 DIY Thanksgiving Dinner Ottawa 2021 Ideas
Holiday entertaining tips
Here are some tips on holiday entertaining including charcuterie board tips, how to cook the perfect turkey like a Chef, and virtual holiday party ideas.
Wine Suggestions
Here are some wine suggestions for Thanksgiving dinner Ottawa 2021:
Donate to Help
Food banks in Ottawa are in great need of donations during these difficult times. Please consider making a donation this holiday season or anytime during the year.
Thanksgiving Quotes
Check out these Thanksgiving quotes and messages to demonstrate your gratitude for your loved ones this holiday season.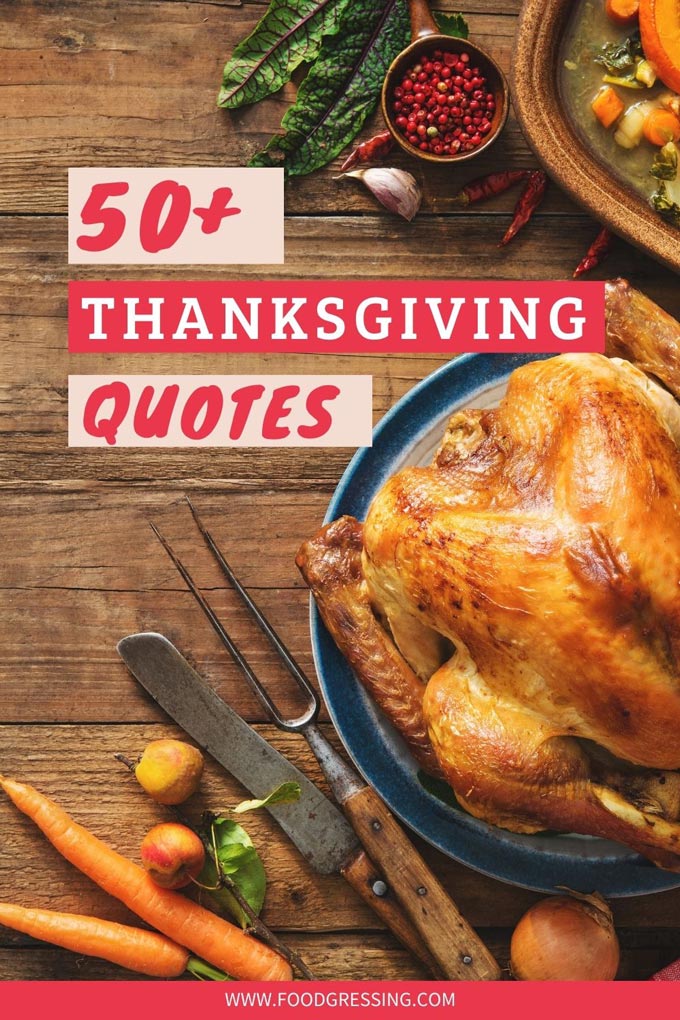 Captions about Family
Looking for captions about family for your social media post? Check out my post on 105+ creative and original captions for family pictures.
About Thanksgiving in Canada
Did you know that Thanksgiving in Canada Thanksgiving is a relatively new holiday?
Check out my post on Thanksgiving in Canada which discusses the history of the holiday, the meaning of Thanksgiving, how it differs from American Thanksgiving, how Canadians typically celebrate and more.