Christmas may look different this year, but there are still plenty of ways to enjoy the holidays in a new format.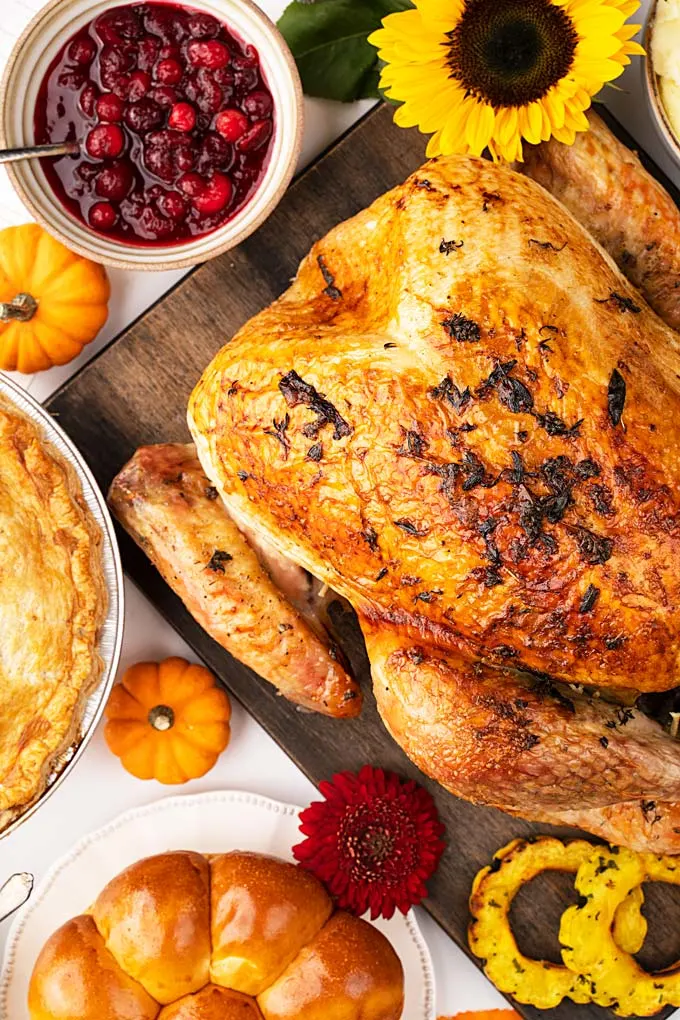 Here is some inspiration for preparing for Christmas 2020 celebrations featuring charcuterie board tips, how to cook the perfect turkey like a Chef, and virtual holiday party ideas.
Charcuterie Board Tips & Tricks
Here are some tips and tricks for creating the perfect charcuterie board for one, for the household, or for a small gathering of your bubble.
Know your serving sizes. Two people or ten (this season it typically changes by the day), knowing how many people to prepare for is a crucial part of building your board.
Change up the flavour and textures of your cheese and meat selections. When selecting your cheeses, look for a mild, a medium and one sharp. For meats, try spicy or smoked with different sizes and textures, get some sliced thin and try some cubes.
Timing is everything. To ensure all elements of your board reach optimum flavour. Cheeses should be arranged 30-60 minutes before serving, while meat should stay in the fridge until 15 minutes before serving.
Pickled vegetables are an absolute must, they act as palette cleansers. Vary the veggies you are putting out, add some that are crunchy.
Use freshly baked bread for a real treat.
Add a little Fresh & Sweet. Finish off the board with a selection of fresh fruits, nuts, chutneys, dips and spreads.
For a fun charcuterie board pairing, try a Caesar and charcuterie. Matt & Steve just launched a Hot and Spicy ready-to-drink (RTD) Caesar in Western Canada.
How to cook the perfect turkey like a Chef
Executive Chef Jasmin Porcic of Edge Catering shares his top tips for turkey dinner chefs: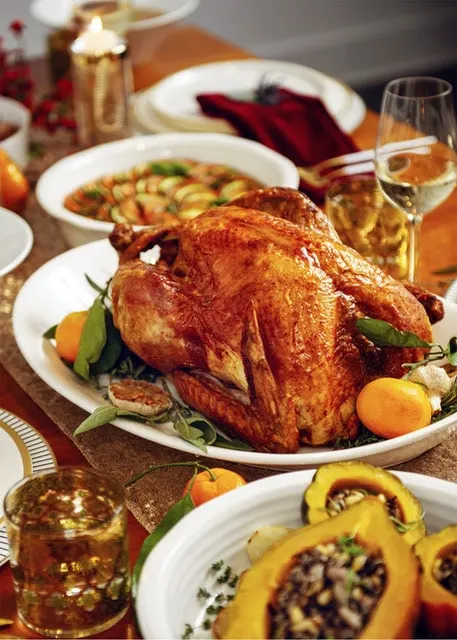 Brush the bird with softened butter mixed with paprika. The paprika helps to give it a nice roasted brown colour.
Line the bottom of your roaster with mirepoix (carrots, celery & onions). This will help with a few things:

It lets heat circulate around the whole bird including the bottom.
The juices that will be used for gravy will have additional flavour of the vegetables.

Brining the turkey will guarantee it stays moist. Brine is a salt solution that the turkey is marinated in overnight. A usual brine solution is made with – water, salt, sugar, herbs and spices If you brine and/or rub your turkey with butter you will not need to baste the bird, this allows you to keep the oven door closed which aids in even roasting.
Use a thermometer. Digital is the best option but a thermometer is a must. A turkey is done when it registers 165 degrees in the centre part of the bird.
Lock in the juices. Once your turkey has been roasted to perfection, cover it loosely with foil and let it rest for 15 – 20 minutes before you carve, this locks in the juices.
Virtual Holiday Party Ideas
With most Canadians planning some kind of virtual element this holiday season, M&M Food Market has these tips to keep people connected by sharing a meal, even if it's just virtually.
Set the menu in advance. Remember, not everyone's a wiz in the kitchen and chances are, friends and family want to enjoy the same meal together. Connect with friends and family well in advance to talk about food options that'll make everyone happy.
Adapt to the virtual holiday. Meaningful connections will be harder over video conference. A collection of appetizers might be better suited to video conversation rather than everyone going head-down on a turkey dinner.
Play with your food. Don't be afraid to mix up the holiday favourites. Nanaimo bites are a fun alternative to the traditional bars.
Plan ahead for those who are less tech savvy. While many of us have gotten used to online video meetings for work, be sure to iron out the kinks with those who might be less tech savvy. Avoid disappointment by doing a test run to make sure people's microphone or camera works. Also consider things like basic lighting, conversation volume and what to do if someone's disconnected.
Shop early, shop frozen, shop online. Most stores are getting holiday products in earlier than usual this year, so plan ahead and shop as early as possible where you can. Frozen options will let you shop earlier to beat the crowds. Shopping online is an even safer option, and as restrictions tighten, online is the option with the most flexibility.