The quiet part of Yaletown, located on Hamilton between Davie and Homer Streets, welcomed several new restaurants this year. New openings include modern, upscale Vietnamese eatery, House Special; Chinese fusion seafood restaurant, 21 Nautical Miles; and Japanese, Korean and French fusion, Kuma Izakaya. An older kid on the block is Rodney's Oyster House, a popular casual seafood eatery with a friendly and lively atmosphere. Having visited the new Asian restaurants in the area, I thought it was about time to try out Rodney's Oyster House So before summer ended, I visited them for a weekday lunch.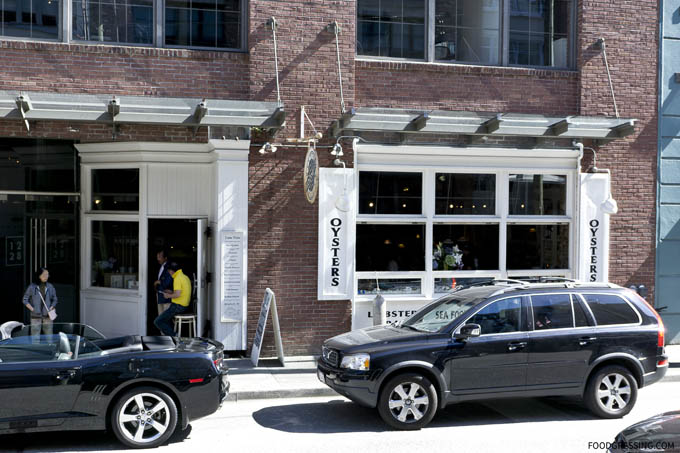 You would think that things would be quieter during weekdays but the restaurant was bustling with energy. The restaurant has three levels with the kitchen located in the basement level. A lot of nice, nautical-themed decor but not too cheesy. And a staff of young, handsome males? Yes, please. Let me plan my next girlfriend brunch here.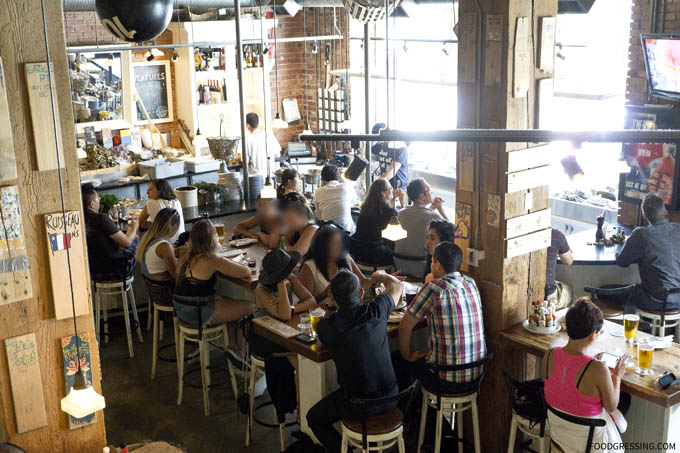 Rodney Oyster House Menu
On the lunch menu at Rodney's Oyster House are hearty chowders, hot seafood sandwiches, cold plates (shrimp cockatails, salad and more), steamers (mussels and clams) and desserts. The menu is fully available online. Aside from lunch, they also have Happy Hour (Monday – Saturdays 3 – 6 pm) and dinner.
What We Tried
My husband and I had the following for lunch:
New England Chower
Lobster Roll
Half Dozen Oysters – 3 Kusshi and 3 Steller Bay
Complimentary Bread
To start, we were served complimentary thick slices of sourdough bread that was light, airy, fluffy with a chewy crust.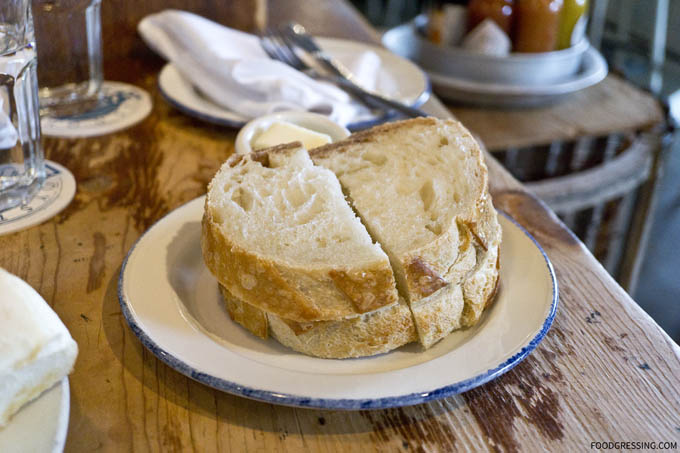 The last time I had a lobster roll was when I was in Toronto, so I was eager to indulge in this hearty seafood sandwich locally. I thought that Rodney's version was good but nothing amazing.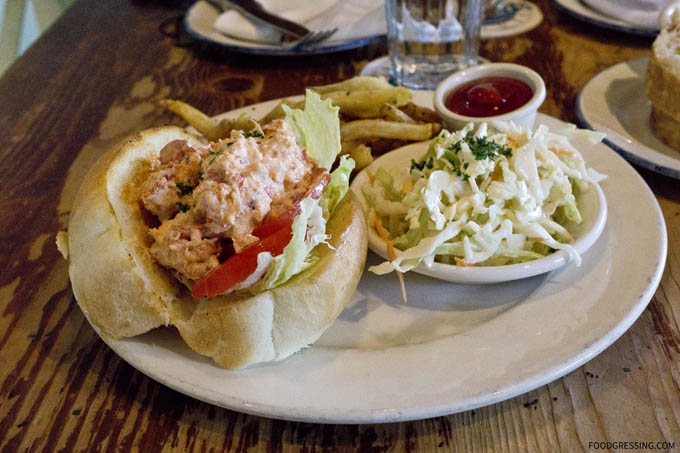 More spectacular lobster rolls elsewhere have large, meaty chunks of lobster meat but the one from Rodney's has smaller pieces which almost seemed unnoticeable. I also think it is less flavourful than ones I have had in Ontario. Still a tasty, lobster salad with mayo, a hint of lemon and served with tomato slices and lettuce.
Fries were golden and crispy and the coleslaw was tasty as well.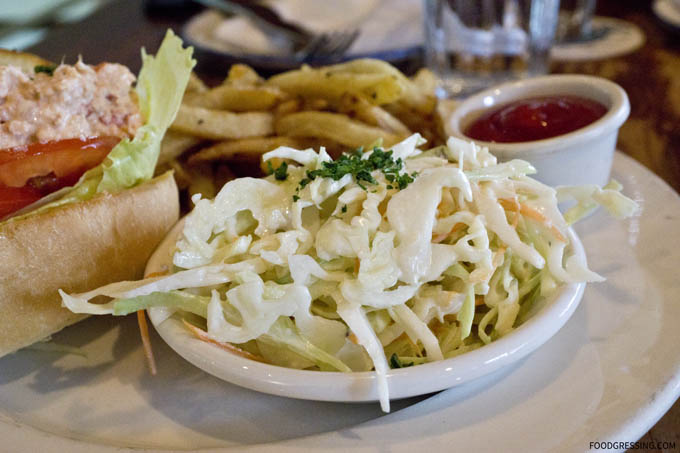 I enjoy oysters with a sweeter, fruitier profile so Kusshi and Steller Bay fit my taste. The Steller Bay oysters were very nice and plump and are larger versions of Kusshi oysters.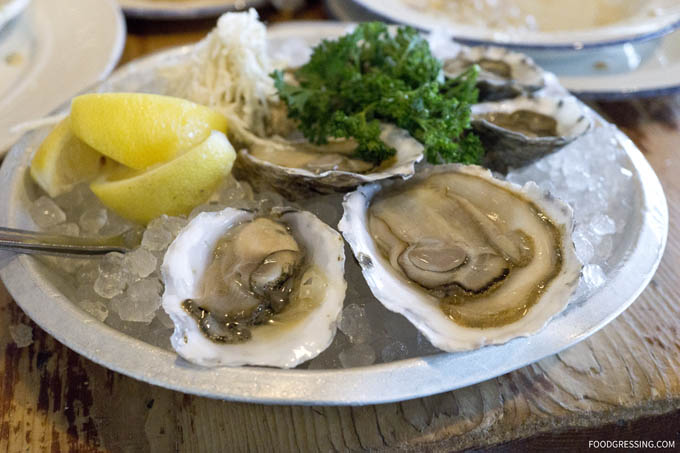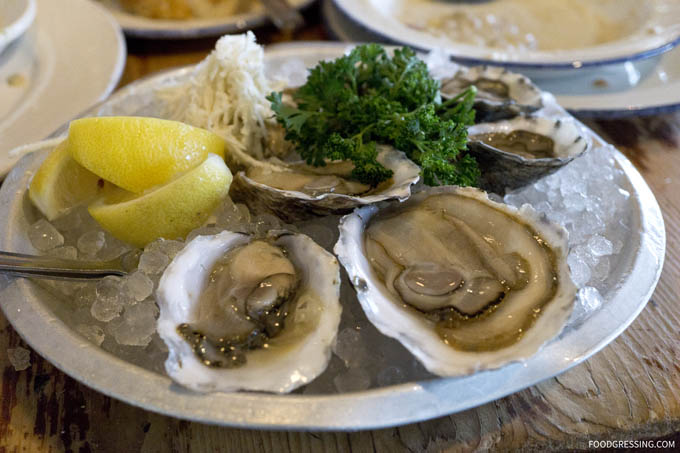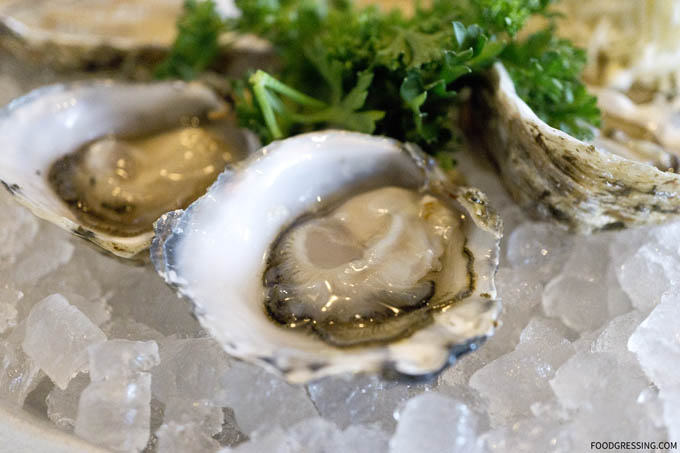 The New England clam chowder was piping hot, hearty and satisfying. I love to crumble all my oyster crackers into the soup. Reasonable portions of clams. A little on the thinner side and less creamy than I would like but still okay for a local chowder I suppose.
Overall Impression of Rodney's Oyster House
I thought that the food that I tried at Rodney's Oyster House was reasonable, seafood fare. I enjoyed the lively and casual environment. I'd be interested in returning and trying other items. Rating: 4/5
Website: http://rohvan.com/