As a lover of afternoon tea, I was eager to try out Little White House Salon Cafe, a Parisian cafe and pastry shop.  They have two locations in the Lower Mainland: one in Abbotsford and one in Langley.  In Abbotsford, their cafe is in the heart of historic Downtown Abbotsford.  I had come to know about them because they were promoted by Tourism Abbotsford on Instagram.  So when I was in Abbotsford a while back for the Fraser Valley Food Show, I made plans to visit their cafe.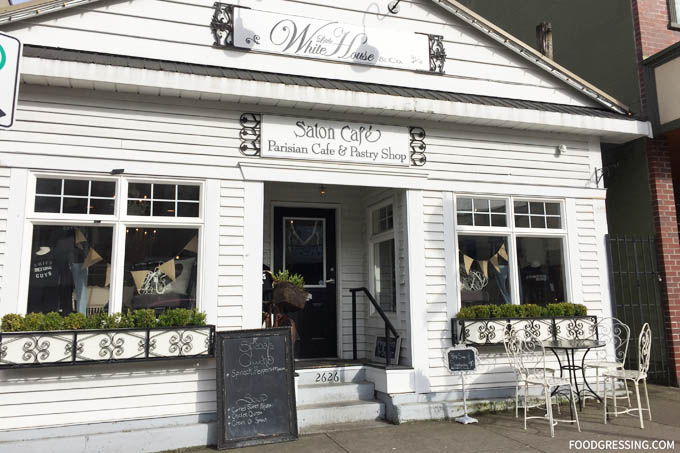 Rustic & Charming
First of all, I thought their all white-colour, vintage, countryhouse theme was rather charming.  It seemed like the kind of place which would be great for a girlfriend gathering or to bring your grand-mother for tea.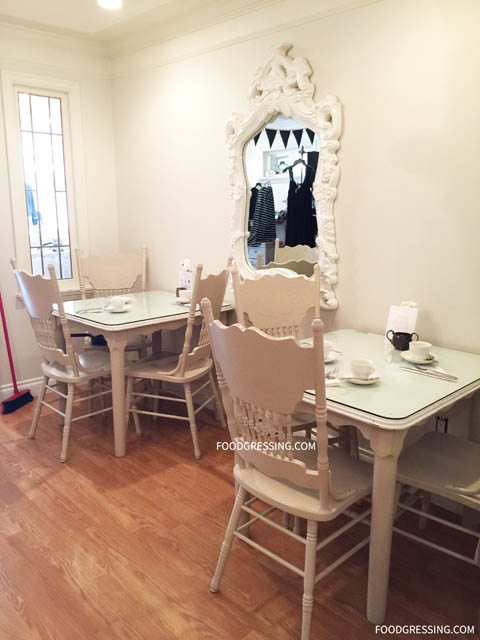 The interior is rather spacious and is part-cafe part clothing store.  There were quite a few pastel-coloured clothing pieces for sale.  Very fitting with the theme.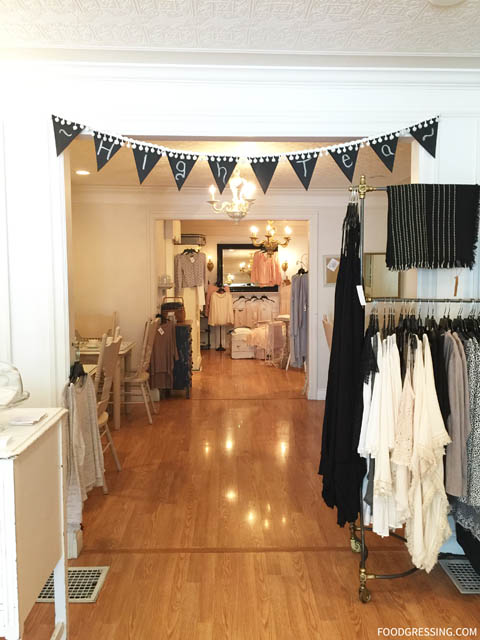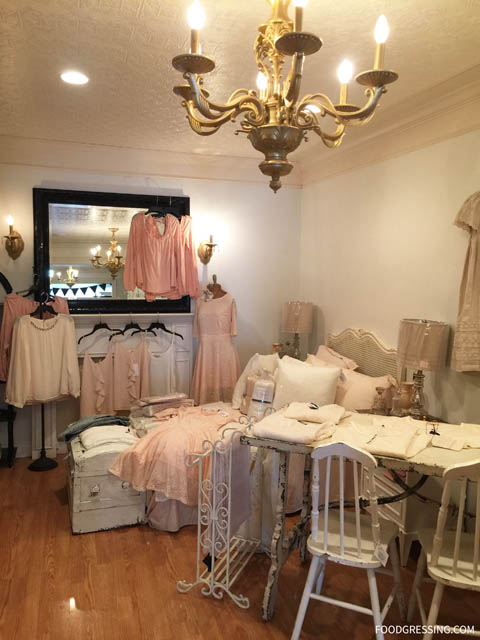 What I Tried
I had reviewed the Little White House & Co. menu online prior and had seen that they offer an afternoon for one for $22.  While I have tried quite a few afternoon tea places, I have never done so alone.  So, I decided to try a new dining experience – that is, afternoon tea on my own.  Furthermore, the price of $22 seemed reasonable for afternoon tea.  However, if you want to order individual afternoon tea items, you can do so.  They have a sweet petits menu online with items priced between $1 – $2.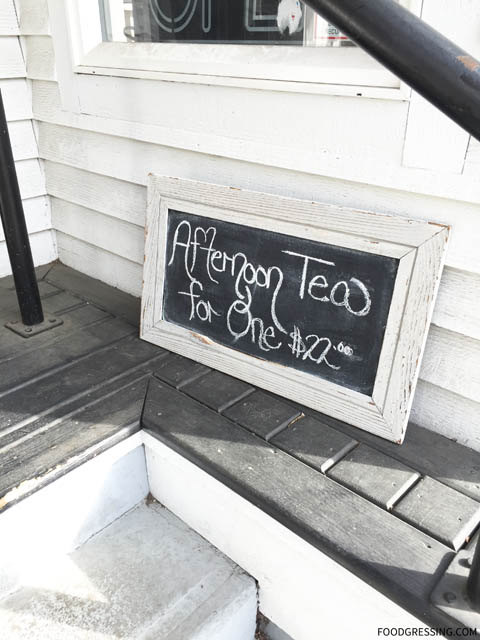 It was an hour before closing and I was the only customer.  I sat at a table for two with a glass surface.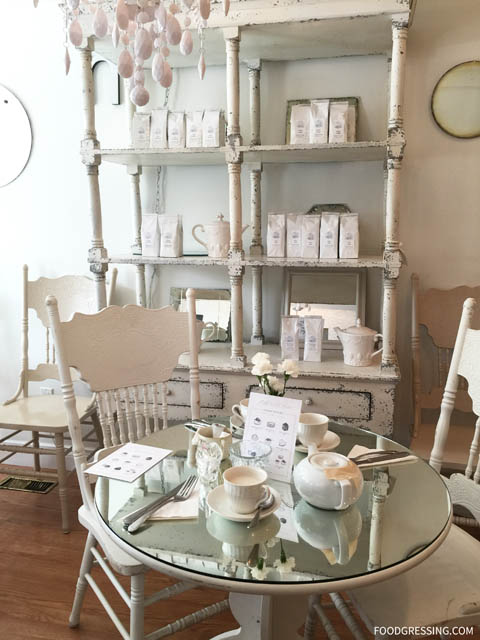 I went with Earl Grey for my tea.  My afternoon tea had the standard three-tiers of sweets and savouries.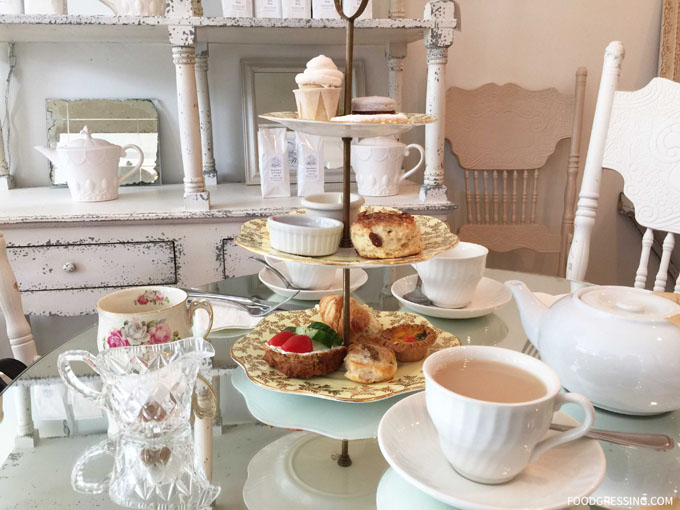 The top layer consisted of a vanilla cupcake, sweet-heart shortbread cookie, and a lavender chocolate macaron.  The sweets were good overall although I thought the cupcake presentation could be improved by not using a food sampling cup.  The macaron was on point with a meringue-like texture with an eggshell-like outer crust.  The shortbread was buttery and flaky.  The cupcake was probably the least interesting of the three.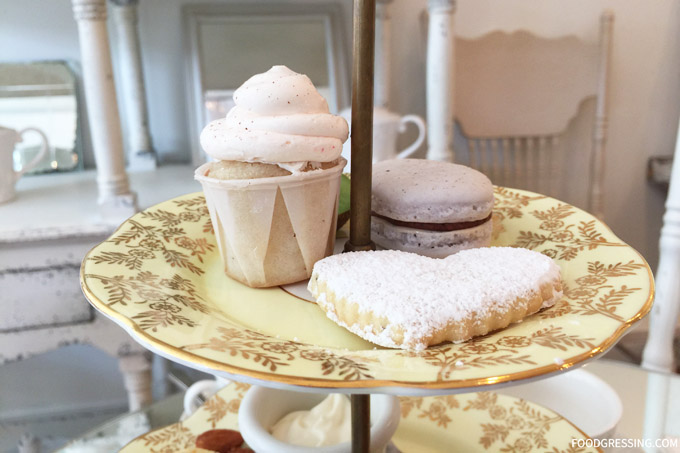 The middle layer had a raison scone, raspberry preserve, devonshire cream, candied almonds and a cookie.  The scone was good but nothing amazing.  It was a bit more dense and less fluffy on the inside for me to rave about it.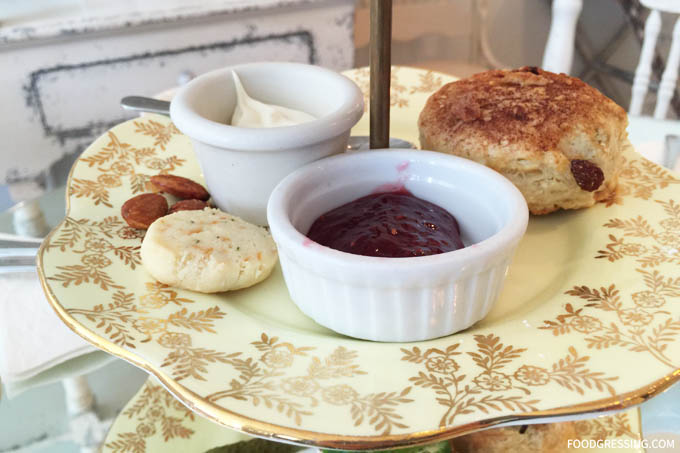 The last tier had the savouries: open-faced creamcheese sandwich with cucumber and tomatoes, a quiche, mini tart, and a croissant sandwich.  Satisfying savouries but nothing too memorable.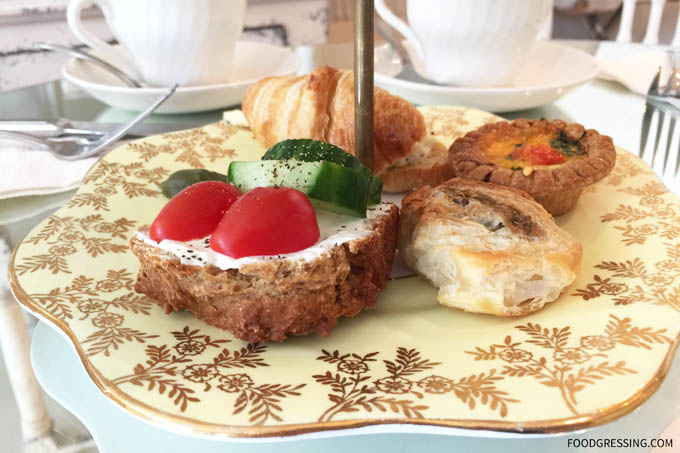 Overall Impression
Although I didn't have an "wow" moments during my visit, I thought the afternoon tea items were overall better than average.  For the price of $22, I thought that the afternoon tea set was reasonable.  I quite enjoyed the decor and atmosphere which enhanced the experience.  Rating: 3.5/5
Website: http://littlewhitehouseco.com/