When I was in Abbotsford a few months ago for the Fraser Valley Food Show, I decided to check out a few popular restaurants in town. One noted must-try place was Duft & Co. Bakery located in the heart of Historic Downtown Abbotsford on Montrose Avenue. In fact, TripAdvisor ranks Duft and Co as the third best restaurant in Abbotsford. They are a locally-owned bakery and cafe serving fresh, made-from-scratch pastries, bread, coffee and lunch fare containing no preservatives or additives. Before leaving Abbotsford, my family and I popped into Duft and Co. for some a late afternoon snack.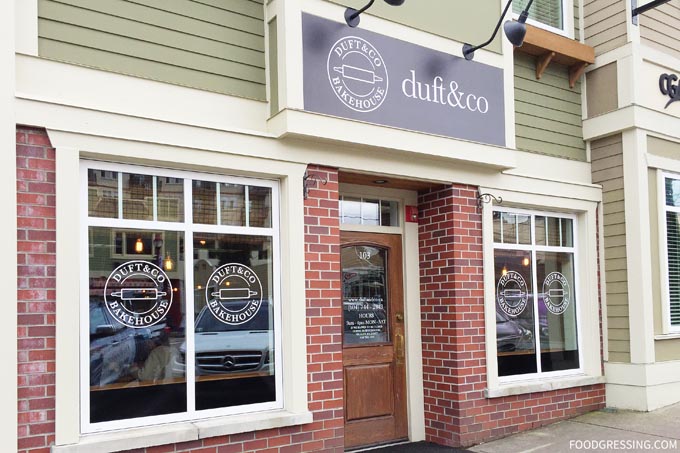 Friendly Atmosphere
When I entered the cafe, I immediately noticed the friendly and inviting atmosphere. It seemed like a great place for people to get together for coffee, tea and delicious pastries. There are a few 2-4 person tables, a counter near the back and one large communal table in the middle of the cafe.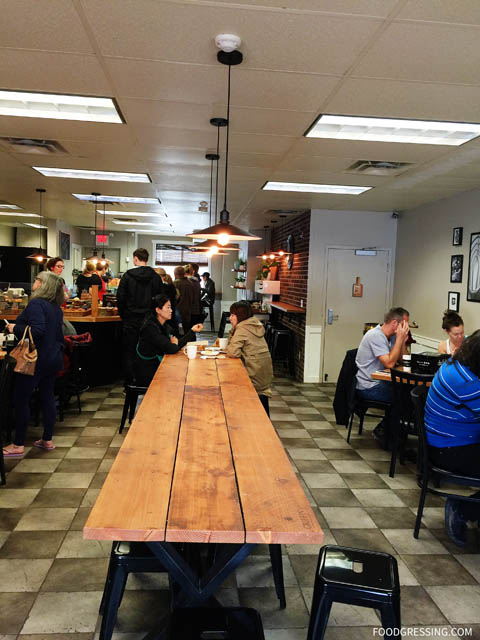 Their baked goods were presented in a mouthwatering display. So many scrumptious-looking treats! Cookies, muffins, croissants, danishes and more.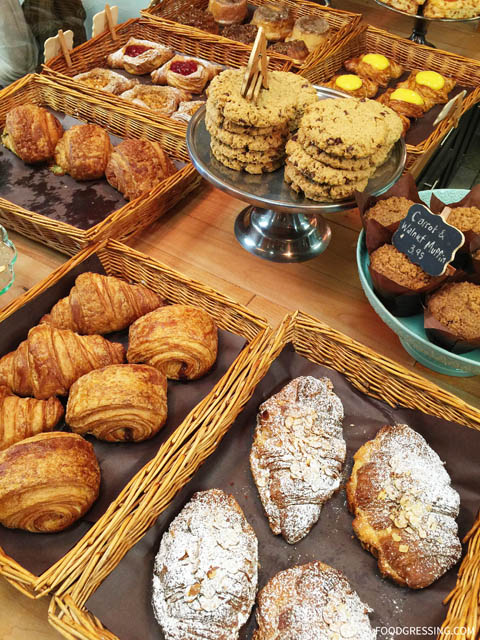 What We Tried
At Duft & Co., we tried a plain croissant, a double-baked almond croissant, a chocolate scone, and two lattes.
In general, the pastries were very good but on the richer side of things – that is, very sweet and buttery. The plain croissant was scrumptious and had a nicely golden brown outer shell. The shell was also buttery and flaky on the outside while the inside was soft and airy. The double-baked almond croissant was a winner with a flaky golden crust and a luscious almond cream filling. The chocolate scone was good though nothing amazing. A coarser sugar was used as a topping which was interesting texture-wise.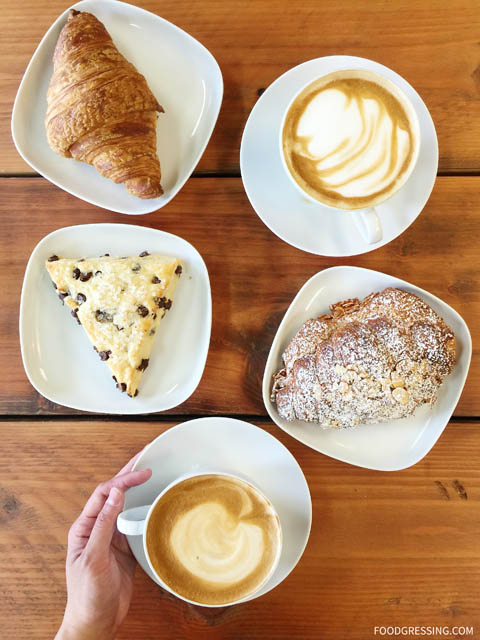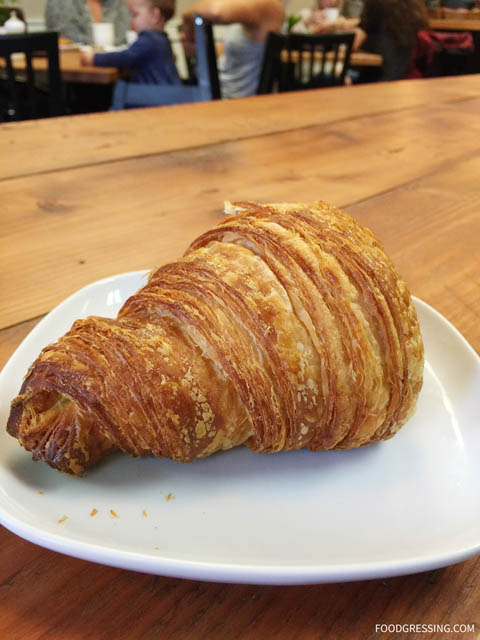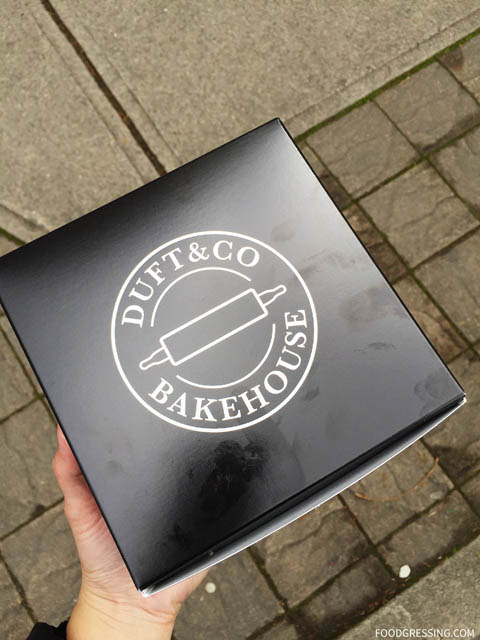 Overall Impression
I quite like the small-town friendly feel of Duft & Co. The pastries we tried were good but a bit on the heavier side of things in terms of sweetness and amount of butter. I wouldn't mind revisiting them in the future if I am in Abbotsford. Rating: 3.5/5