As you know, I'm a big coffee lover. I always use my semi-automatic espresso machine in the morning and it comes in extra handy when I've got friends round too. I love a nice hot cup of coffee in the morning but I also love treating myself to a nice cup from a cafe — somewhere I can sit down, relax, and people-watch while sipping on my drink. And today, I will be reviewing one cafe that has been getting a lot of buzz recently – Milano Coffee.
This year, Milano Coffee was named as one of the top 3 coffeehouses in Vancouver by Vancouver Magazine. At an international level, the "Milano taste" has been recognized and awarded by the International Institute of Coffee Tasters. In Vancouver, they three locations (West 8th, Gastown and Denman). Last year, they opened their first shop in Toronto.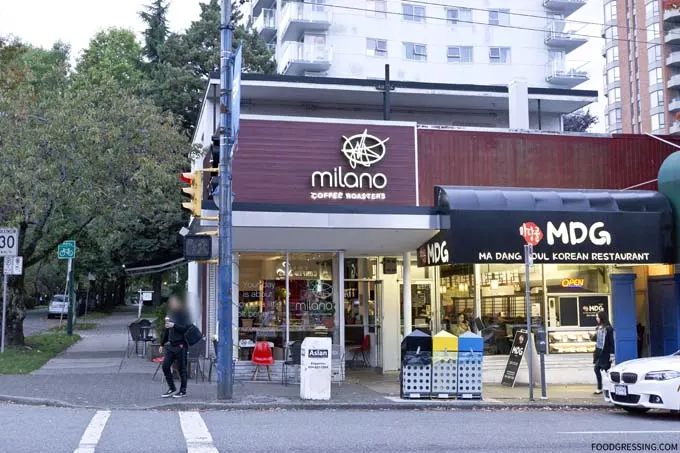 A while back, I did an Instagram takeover for the West End Business Improvement Association. One of the places I decided to feature was the Milano Coffee on Denman, which was a neighbourhood favourite. This particular location is sleek, modern but less "hipster-ish" than other places like Timbertrain in Gastown. One unique thing I like about them is that they have a few tables outside. A small pation but nonetheless a nice place to enjoy a good cup of coffee on a warm day.
On that particular day, I had a tiramisu latte. The first sip was definitely sugar-intensive; it is based on a dessert afterall. After the shock of the sweetness set in, I tasted the espresso with hints of mascarpone. Not sure that I would order this drink on a regular day, but nevertheless an interesting one. I also asked the barista if he could do latte art and much to my surprise he said that he would try. I suppose latte art is not quite Milano Coffee's forte and highly dependent on the server. Nice attempt at a rosetta but not quite there.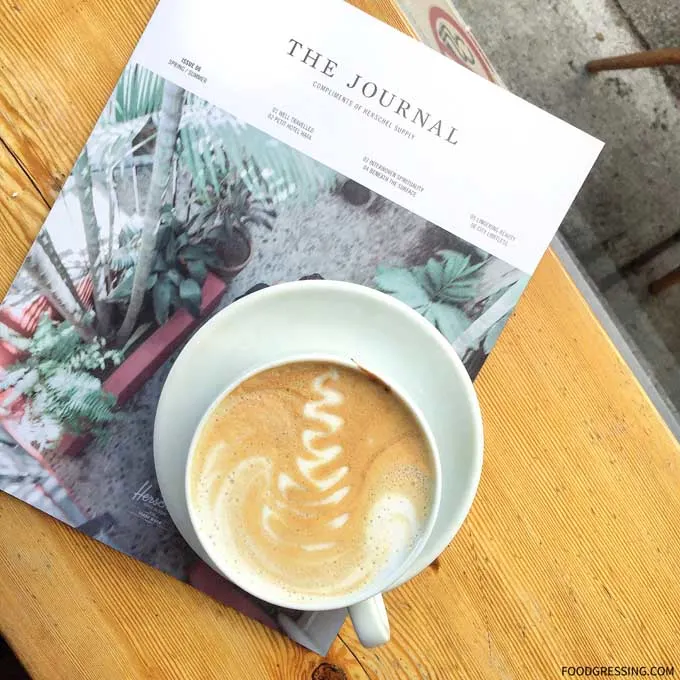 Most recently, I visited Milano Coffee again when they were a participating restaurant for the Vanfoodster West End Crawl. There I tried their regular size Americano featuring their award winning medal Butter espresso and an affogato with Milano coffee Premium La Futura Espresso and Vanilla bean Gelato. I found the affogato to be simple and delicious. It's where vanilla ice cream meets espresso – hard to go wrong there.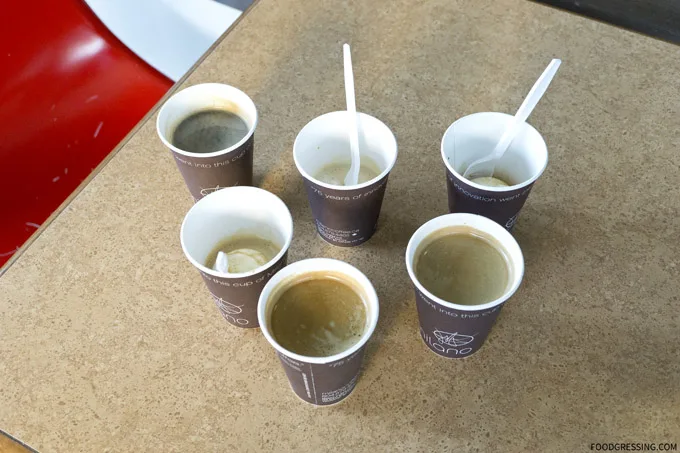 There is a display case of gelato near the back of the coffeehouse.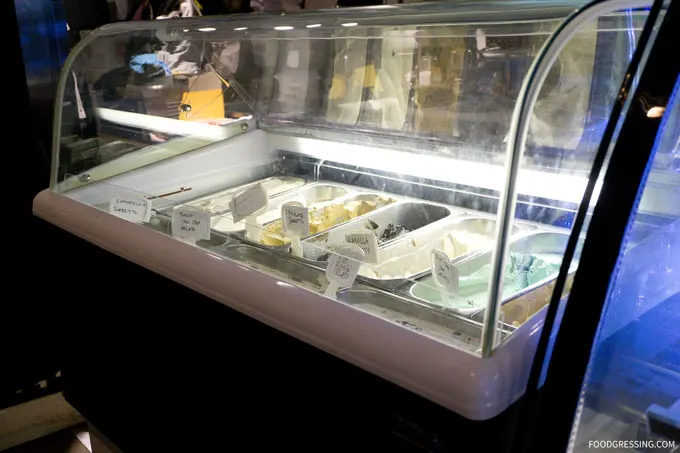 Overall Impression of Milano Coffee
I enjoyed the friendly, neighbourhood vibe at Milano Coffee. Delicious, rich espresso and good gelato as well. Rating: 3.5/5