Coffee aficionados can certainly agree that Timbertrain Coffee is one of the best coffee shops in Vancouver. Located at 311 West Cordova in Gastown, Timbertrain is the creation of three young friends who loved coffee and wanted a change in their careers. Timbertrain's signature coffee beans are locally roasted at a facility in Langley. I heard that they have passionate baristas and I had seen beautiful social media photos of their shop. I visited Timbertrain for the first time this week and I'm happy to say that the experience was wonderful.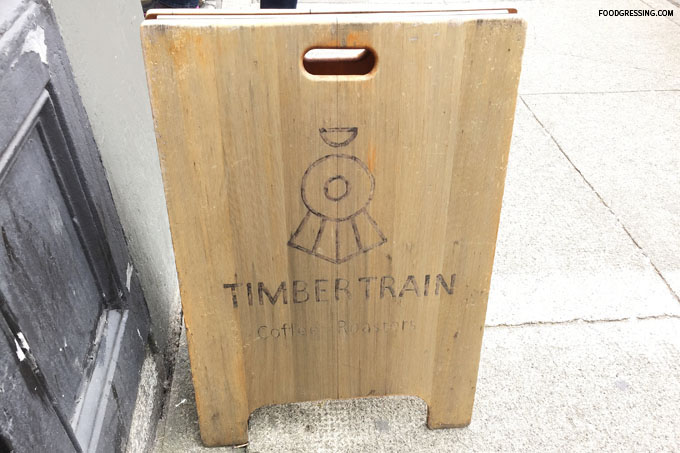 First of all, let's talk about their hipster-chic interior. I love the high ceilings, exposed brick walls, and large windows letting in natural light. Timbertrain wants to take you on a coffee journey and how appropriate is that they have seating which resembles that inside a train. I really liked what appeared to be the overhead compartment too!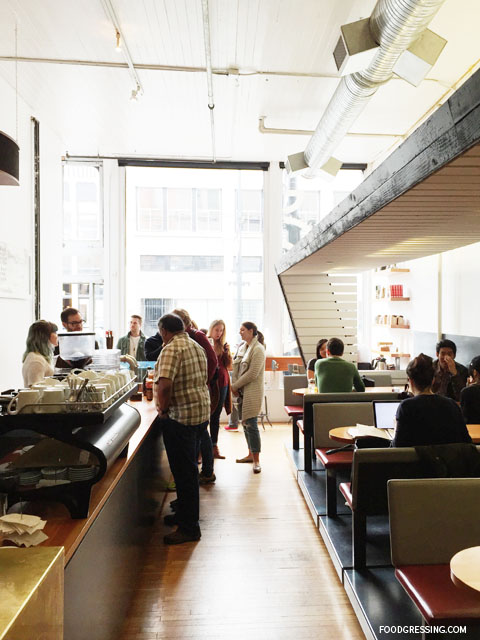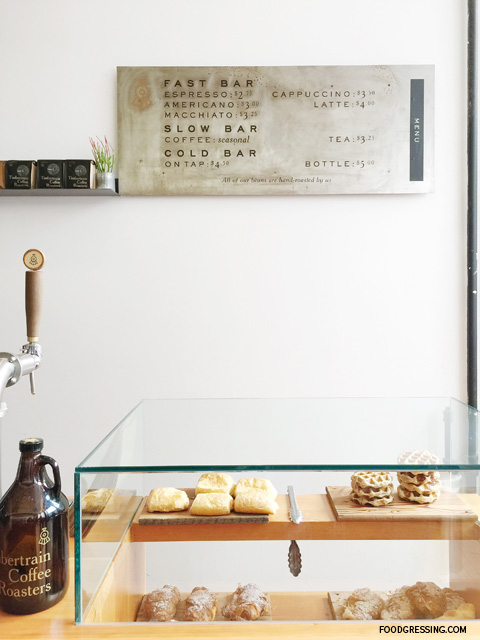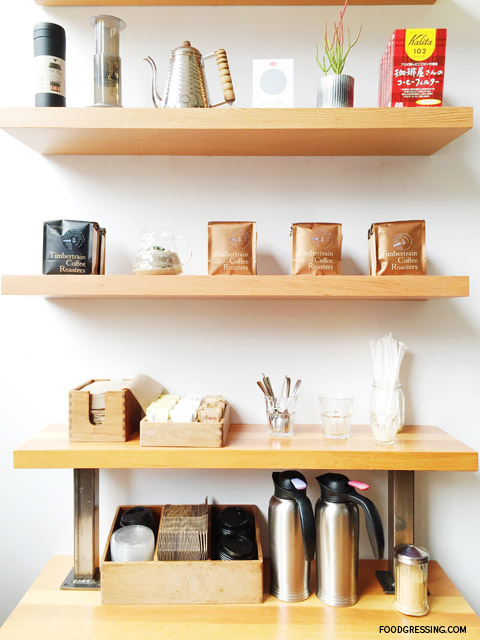 I ordered the cliche latte and croissant (just the way I like it). As I waited for my drink, I headed over to the pour over coffee contraptions area and watched the barista in action.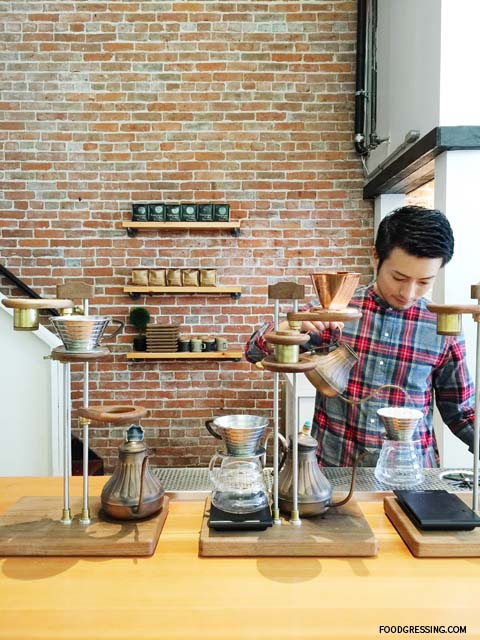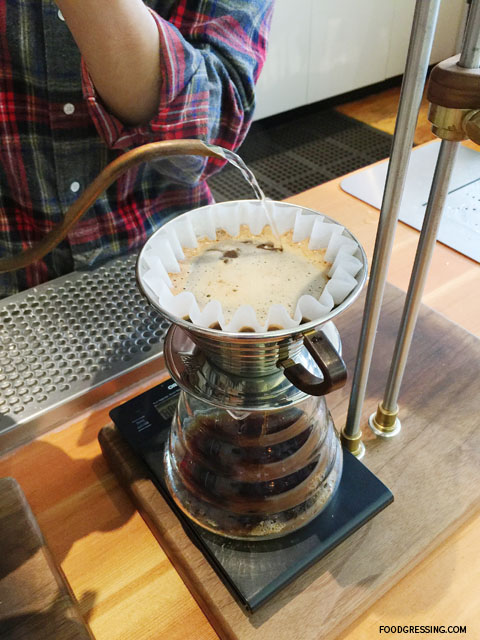 The barista noticed that I was avidly snapping photos and he asked if I would be posting them on Instagram. I smiled shyly and replied, "yes," to which he seemed amused. When it came time to making my latte, he seemed to make extra effort on the latte art. Bonus points to that barista for that!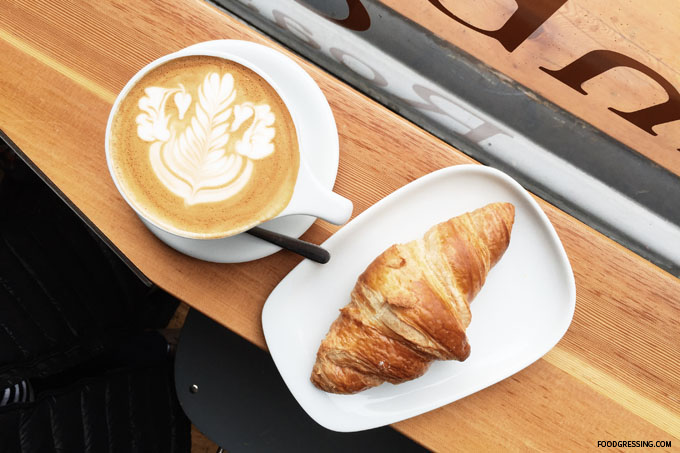 My latte was one of the silkiest and smoothest lattes I have ever had. One staff member told me that the blend included beans from Guatamala, Columbia and Ethiopia. The latte was wonderfully earthy and nutty with some fruity tones as well. The croissant was nice and buttery but could be crispier – still, very good. I learned that they receive the unbaked croissants from a local bakery and then bake them in house.
Overall Impression of Timbertrain Coffee
Friendly staff. Amazing coffee made with locally-roasted beans. Timbertrain Coffee is the kind of place that sends you on a journey – a good one. Rating: 5/5
Website: timbertraincoffeeroasters.com