In search of something fun to do this past New Year's, my family and I decided to attend the Rocky Mountain Flatbread's family-friendly New Year's Eve celebration. Tickets were very affordable and priced at $25 for adults and $20 for kids which included a three-course dinner and entertainment for the kids. The celebration took place at both the Main Street and Kitsilano locations. Seeing as how we had never been to the Main Street one, we decided to visit that location for the event.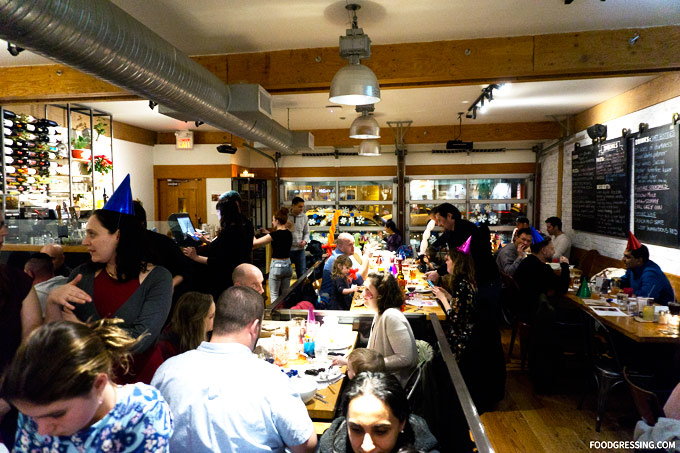 Disclosure: None of the food and drinks in this review were complimentary. Opinions are my own.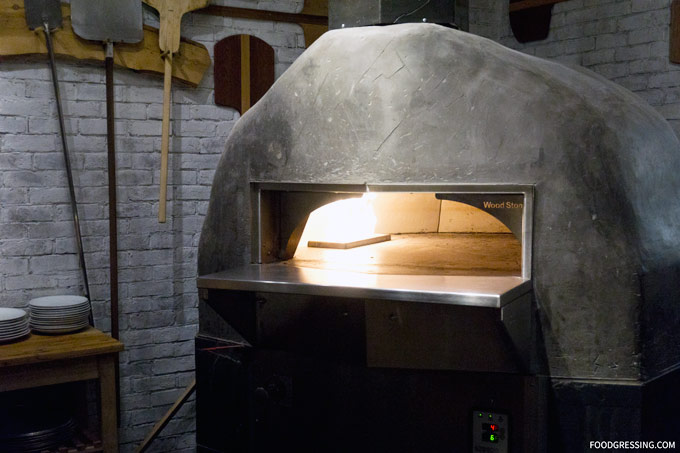 Pizza Making
One of the activities they had for the kids was hands-on pizza making. Staff were wonderfully friendly and patient in helping kids make their own pizza. Ingredients were brought out and kids were able to roll their own pizza dough as well as add the sauce and toppings.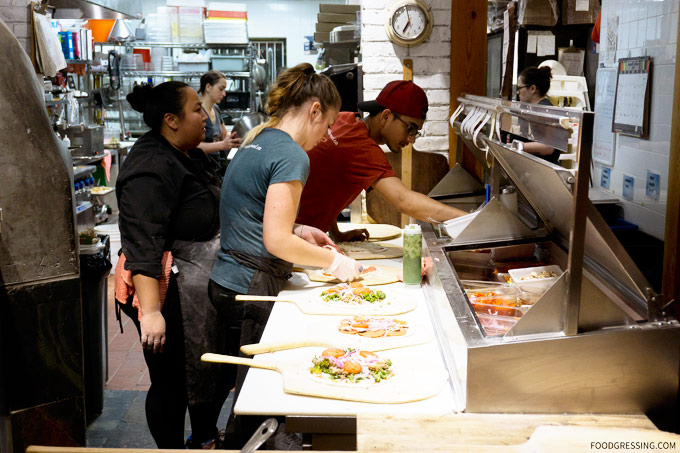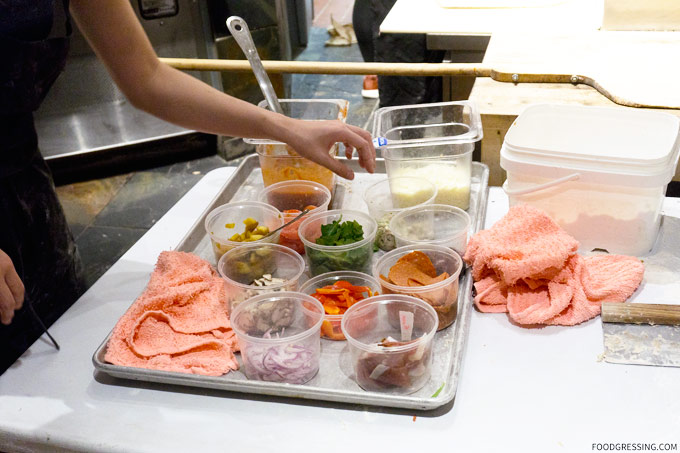 Face Painting
A talented artist was brought in do the face painting. My son loved the Spiderman design he received.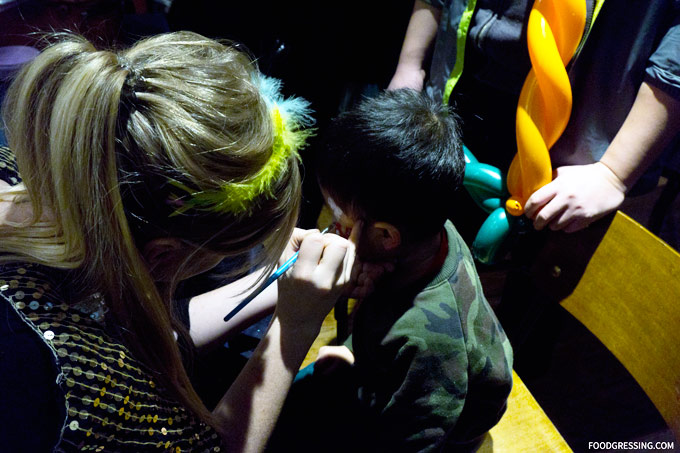 Balloon-Twisting and Count Down
Another entertainer was at the event to do balloon twisting. In family-friendly fashion, a New Year's countdown took place at 9 pm.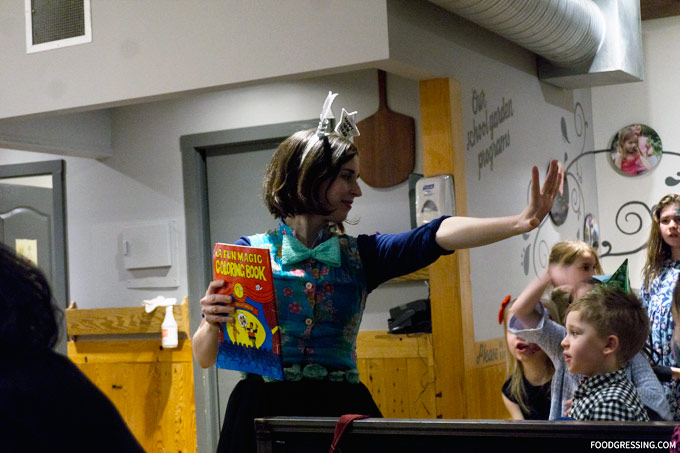 What We Tried
Pea and Cheese Soup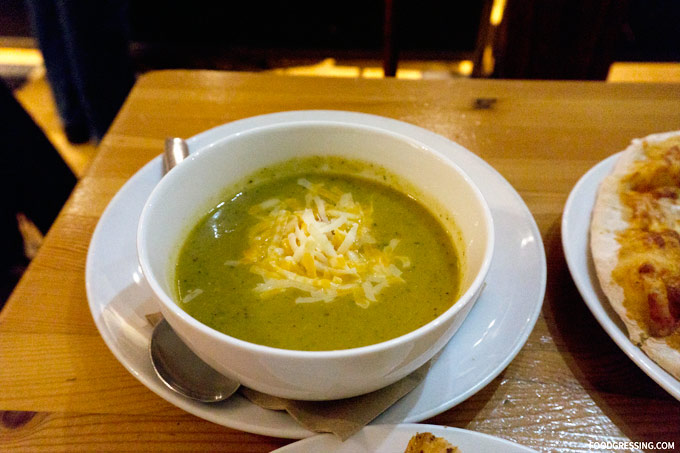 Fresh Herb Salad
The salad featured assorted greens, tomatoes, oranges, cucumbers, fresh herb vinaigrette and Vancouver Grown Sunflower Sprouts.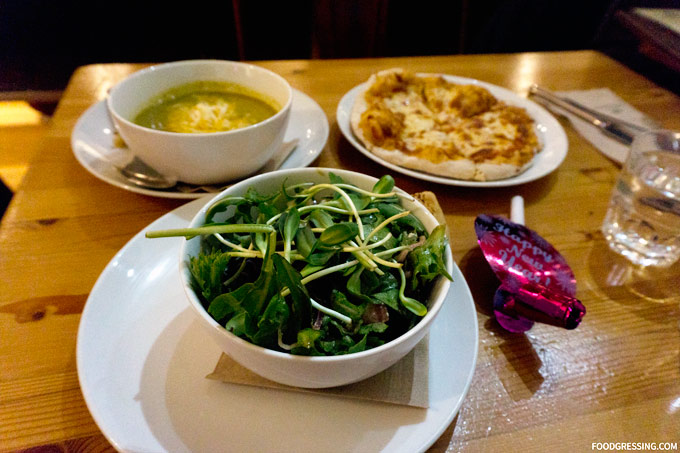 Wild Mushroom Pizza
This pizza is from the plant-based menu and had garlic oil base, spinach, BC wild dried and fresh mixed mushrooms, goat cheese and parsley. There was an extra cost to it as the three-course dinner only was for their artisan traditional pizza.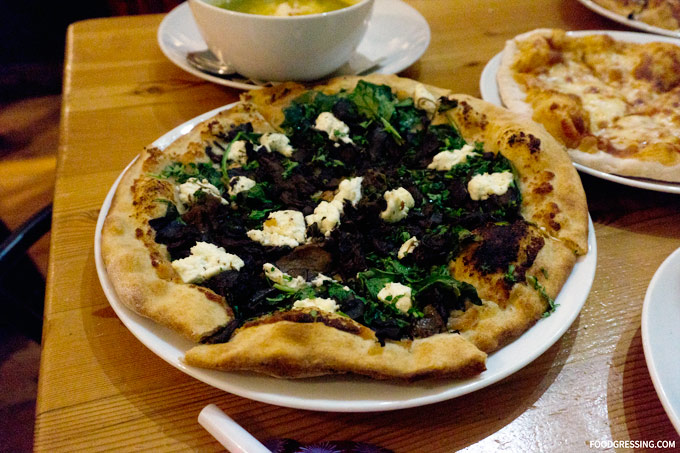 All Canadian Pizza
Made with organic tomato sauce, mozzarella , bacon, beef pepperoni, fresh red bell peppers, crimini mushrooms, red onions, aged cheddar and green onions.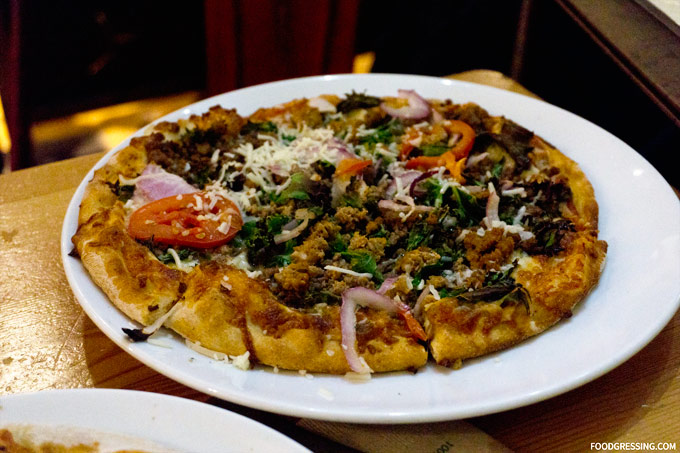 Cheese Pizza
My son made this pizza at the event and quite enjoyed this creation.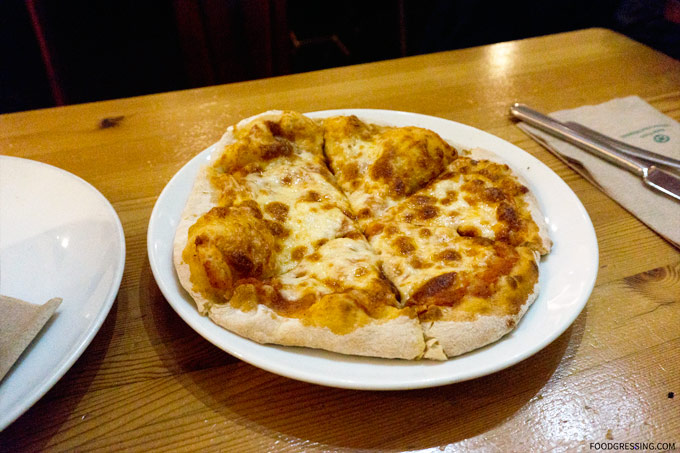 Warm Double Chocolate Brownies
A classic dessert at Rocky Mountain Flatbread created with Callebaut Chocolate.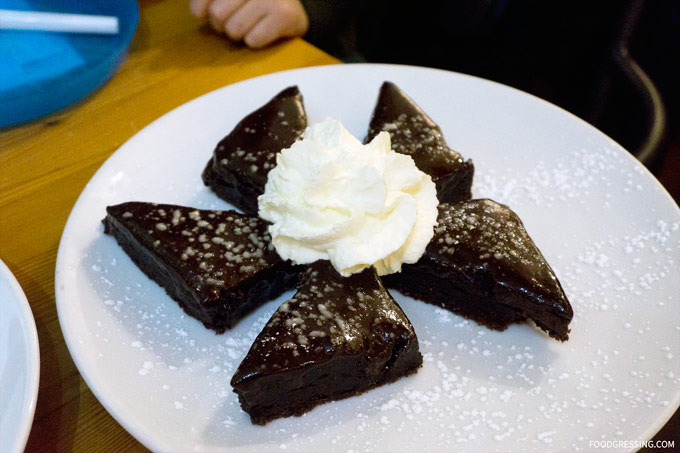 house made vanilla ice cream
I liked that the ice cream wasn't too sweet and it went well with the warm double chocolate brownies.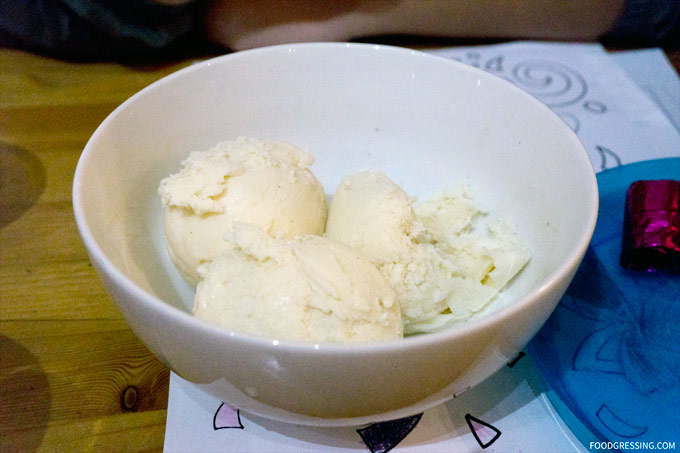 Overall Impression
In general, I thought that the New Year's family-friendly at Rocky Mountain Flatbread was well-organized, delicious and entertaining. We enjoyed the event and would recommend other families to attend. Rating: 4.5/5
Related:
Rocky Mountain Flatbread
Address: 4186 Main St, Vancouver, BC
Website: ‎http://rockymountainflatbread.ca