Ramen lovers, get ready for some more noodle slurping! Vancouver's newest addition to the ramen scene, Ramen Gojiro, is now open. Located at 501 Dunsmuir in Downtown Vancouver, Ramen Gojiro start serving customers just yesterday and will continue their soft opening until Tuesday. Ramen Gojiro is owned by The Menya Kouji Group, who owns over 150 restaurants in Japan as well as Ramen Butcher in Chinatown. As a ramen lover, I was excited to try out Ramen Gojiro and I headed there for lunch today.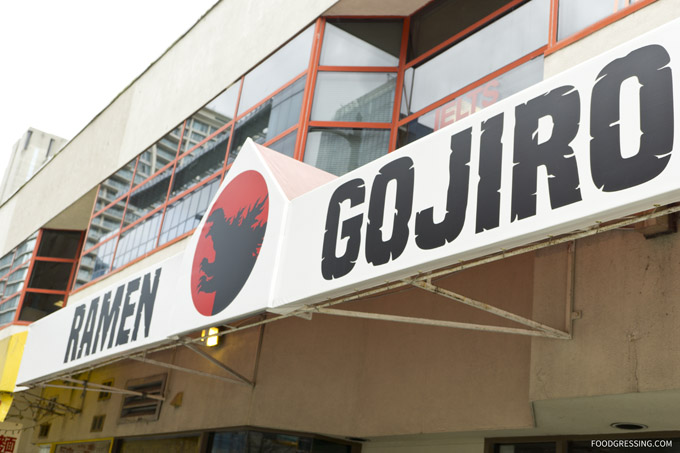 Downtown Location
Ramen Gojiro is located at the corner of Dunsmuir and Richards and will likely be great lunch spot for nearby workers and International students. The restaurants seats 38 and is clean, bright and a lot more spacious than other ramen eateries.
Ramen Gojiro Menu
At Ramen Gojiro, you can get either karaage (fried chicken) or chashu (roasted pork) ramen in either basic or spicy. There are two sizes of ramen available: regular or bakamori. If you are super hungry, you will find satisfaction with the bakamori which is basically a super-size ramen which has more of everything. Currently, during the soft opening, the regular sized ramen is $5.26 + tax and the bakamori is $8.26 + tax. They plan on offering Tsukeman (cold dipping noodle in hot broth) in the future. Side dishes offered include karrage, gyoza, and Japanese Fried Rice.
The noodles at Ramen Gojiro are "jiro style" – that is they are thicker and stand up better in a saltier and fattier broth. The broth is made with both pork and chicken.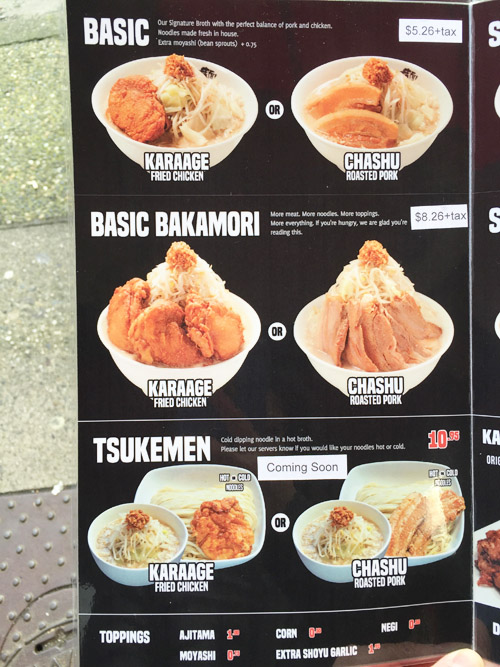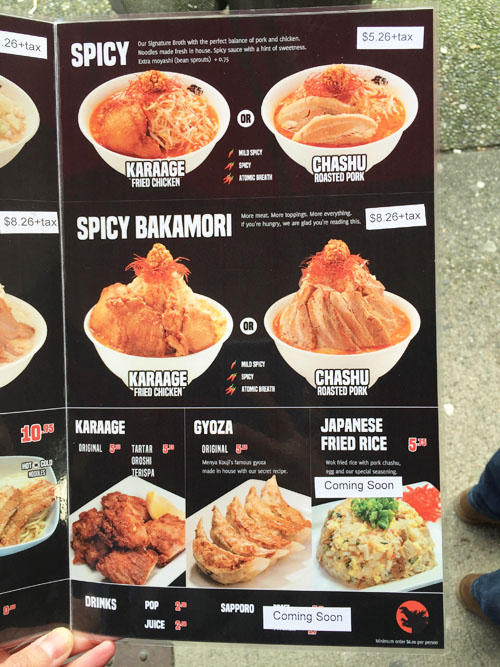 What I Tried
My wait outside was rather short compared to what I have experienced elsewhere (only about 20 minutes).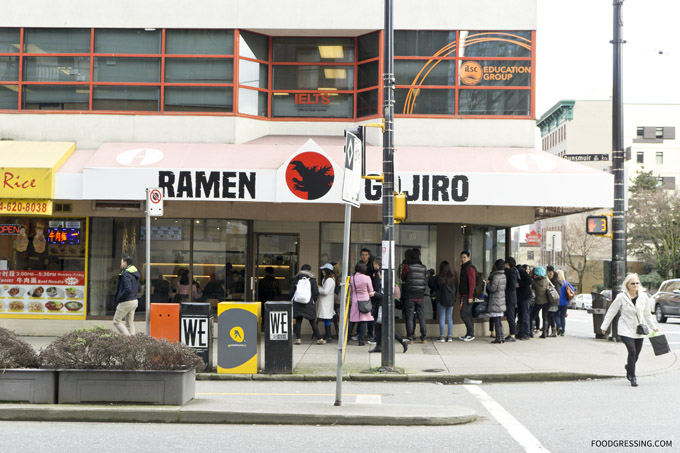 My husband and I tried the basic bakamori karaage, spicy chashu bakamori, and gyoza. We ordered an extra egg (ajitama) for each of our bowls for an extra $1 each.
At first glance, I was impressed with the mountain of bean sprouts and cabbage toppings on the basic bakamori karaage ramen . The karaage certainly appeared mouthwatering and it tasted just as good as it looked. A wonderfully crispy skin and with a very tender boneless meat. I was in heaven. The ramen egg was flavourful and had a nice runny yolk as expected. I actually found the broth to be on the lighter side but still flavourful and not overly salty.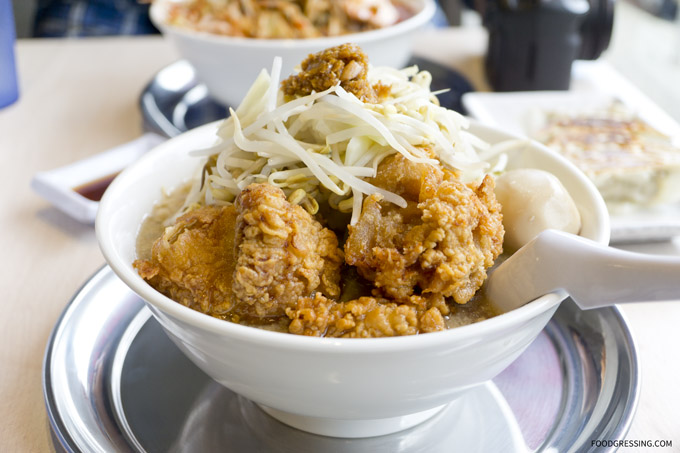 The noodles were plentiful and most certainly thick and chewy. They weren't joking with the bakamori – there is literally so much more of everything including meat, toppings and noodles. This really puts those ramen eateries where you need to order extra noodles to shame.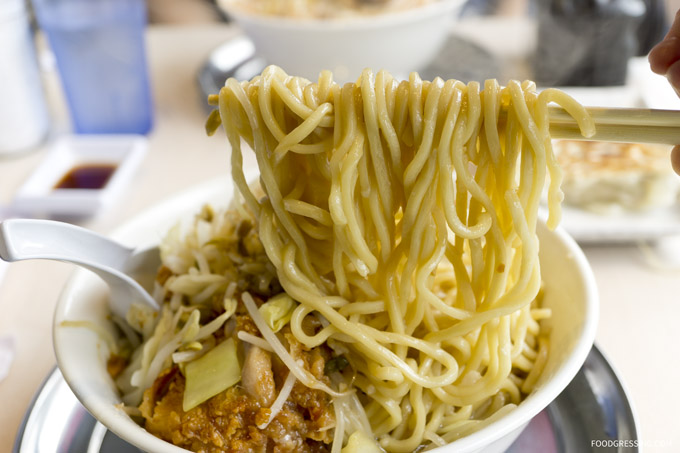 We also tried the spicy chashu bakamori ramen at a medium spice level. You can customize the spiciness (mild, spicy, or atomic breath). The spice level was good but I think we could tolerate even hotter like the atomic breath level. The chashu was delicious but I think more on the leaner side rather than super fatty.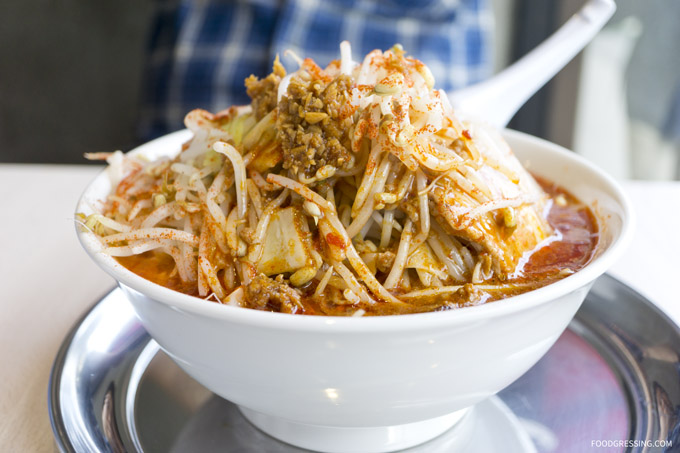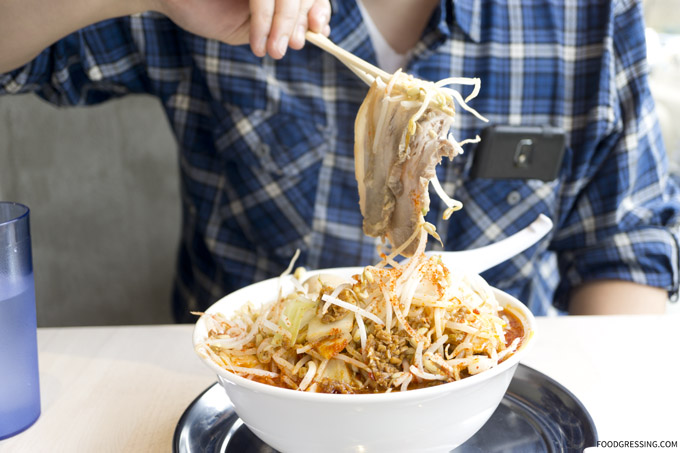 The gyoza was also delicious and I could taste the chives in the filling. I also noticed that the gyozas were not very greasy at all.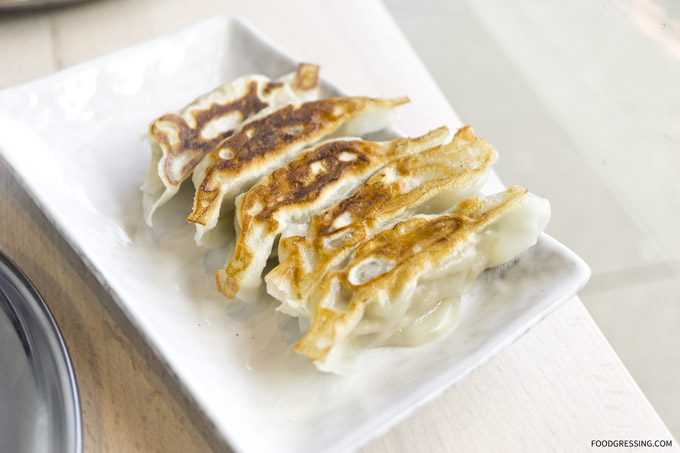 Overall Impression of Ramen Gojiro
All in all, I really enjoyed the ramen bowls from Ramen Gojiro. Even though it was just a soft opening, all the staff seemed were very well-trained already. My advice is to go on an empty stomach and get the bakamori for a very satisfying meal. Rating: 5/5
For more information on Ramen Gojiro, visit their website or social media (Facebook, Instagram).