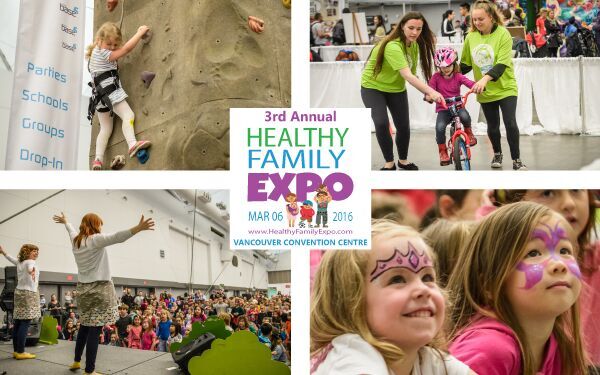 The Healthy Family Expo returns to the Vancouver Convention Centre for its 3rd year on Sunday, March 6th, 2016.
This year's Healthy Family Expo is a fun-filled event for Lower Mainland families looking for easy ways to make their lives more active and healthy. With the option of being able to check out one Trade show booth after another, families are able to speak to various companies in this industry, who may be able to provide them with useful information when it comes to the whole family leading a healthier lifestyle.
Highlights include a 10,000 square foot Active Kid Zone, healthy food & drink sampling, plus fantastic shopping from over 100 highly curated exhibitors. Grab bags for the first 500 attendees, the first 200 attendees will receive a child day ticket to the Sea to Sky Gondola, and a range of Toyota hybrid vehicles will be on-site at the event for test-drives.
The dynamic team of businesswomen behind the Healthy Family Expo knows that raising a family in a more eco-friendly and healthy way can be a daunting task for parents, and that's why this event is dedicated to introducing small steps & simple solutions for busy families.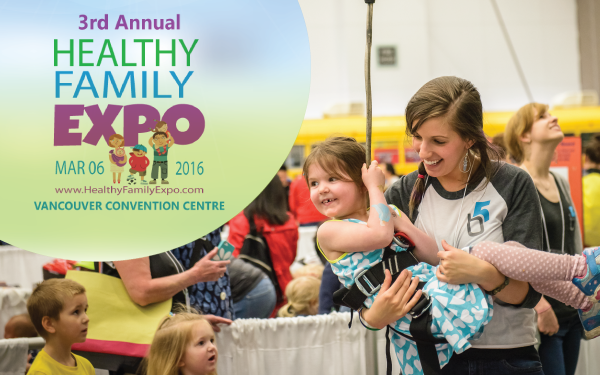 Fun is the name of the game, so they are bringing back the Lower Mainland's largest Active Kid Zone for kids aged 0-12, including a climbing wall, a giant hamster ball track, run bike & sportball areas, fire truck bouncer, two Bobs & LoLo concerts, Jessie Farrell on stage presented by Bolthouse Farms, kid's dance class, Rescued Animal Safari and more! Sports are an important part of family fun; something like tenpin bowling – especially when using your favorite bowling ball – can be a great family outing and is sure to encourage some good old competitivity.
A quiet baby feeding area is available in the Family Lounge, with couches for family comfort, plus a changing station fully stocked with Seventh Generation diapers and wipes.
Healthy Family Expo's $15,000 grand prize showcase includes:
1-year lease on a Toyota Prius c,
annual family pass to Sea to Sky Gondola
digital camera from London Drugs,
gift card for Whole Foods Market,
… and so much more.
Healthy Family Expo is proud to have the smallest carbon footprint of any tradeshow through 100% BC wind power, sustainable printing solutions, and 99% waste diversion from landfills thanks to Zero Waste Stations provided by Green Chair Recycling.
Tickets: $12 in advance / $15 cash at the door (kids under 12 are free).
Advance tickets purchased before Friday March 4th are entered to win a $200 Healthy Family Expo Shopping Spree, and are available online at www.healthyfamilyexpo.com/tickets and in-store at Whole Foods Markets and London Drugs.
Special Discount for Foodgressing Readers
Foodgressing readers can enjoy a 2-for-1 deal using this code: FOOD241. Enjoy and hopefully see you at the show!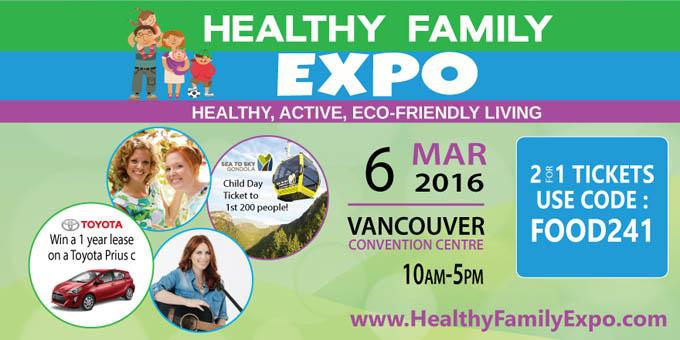 For more information about the Healthy Family Expo, visit: www.HealthyFamilyExpo.com.
Social Media: Twitter, Facebook, Instagram, Pinterest
Disclaimer: I received complimentary tickets to the show.