A new bubble tea shop has opened in Downtown Vancouver and this time it's not a Taiwan-based franchise. Meet Rad Tea, a locally owned and operated bubble tea shop, which is a hidden gem of sorts as it is located underground at the Dunsmuir Exit of the Granville Skytrain Station. I was invited to a media tasting at Rad Tea which was organized by Diana (foodology.ca) and Hilda (@hildatalks). Here's a look at what inspired the bubble tea shop and their menu offerings.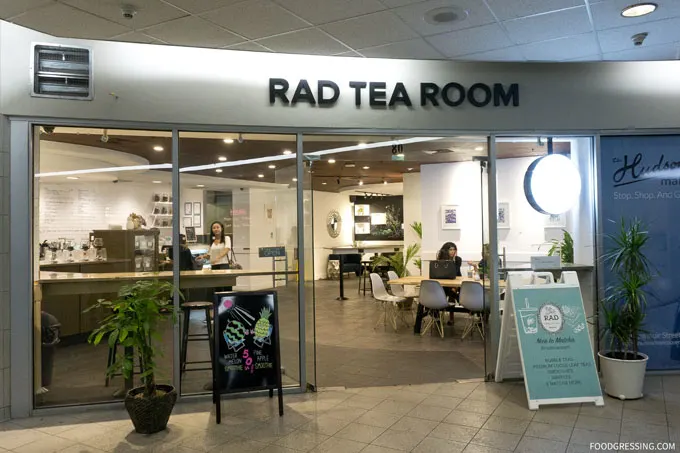 Disclosure: All food and drinks in this review were complimentary. Opinions are my own.
Vegan Bubble Tea
The story of Rad Tea begins when Yumeng, the owner who is also a yoga instructor, was seeking out vegan options for bubble tea after yoga class. Vegan alternatives to dairy like soy milk and almond milk have become more common now in coffee shops but these options are still lacking at bubble tea shops. And so Yumeng decided to open up her own bubble tea shop where vegan alternatives are available.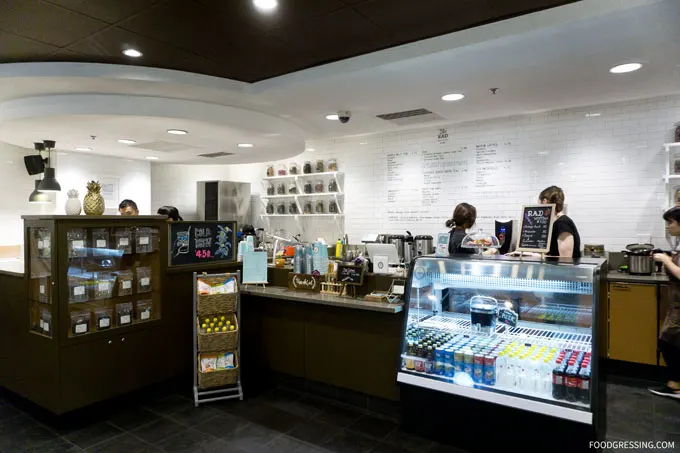 Skytrain Station Location
Being underground, Rad Tea is not privy to natural light unfortunately. However, the interior design of the shop feels open, comfortable and inviting – a stark contrast to the windy, cold Skytrain station. There are a few high top tables and a cozy lounge area at the back. The shop is open early till late 7 days a week: Monday – Friday 7 am – 9 pm and Saturday – Sunday 10 am – 10 pm. Bubble tea at 7 am? This is the place.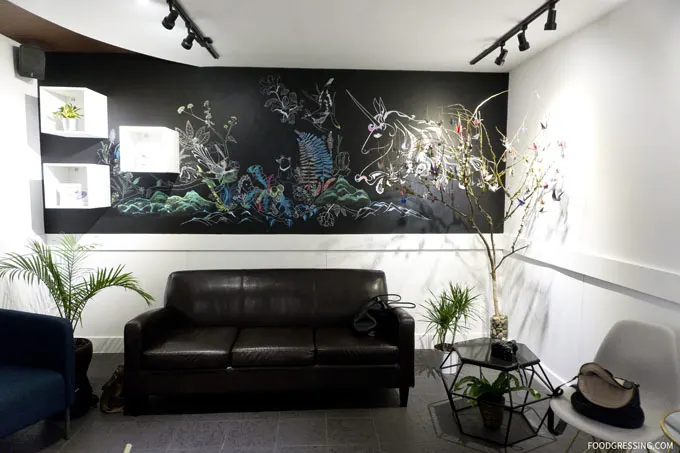 On the menu at Rad Tea are Bubble Milk Teas (like Classic, Rose and Lavender), Smoothies (like Papaya and Mango), Flavoured Black/Green Teas (like Lichee and Passonfruit), Milk Tea Caps (like Matcha and Coconut), Matcha Lattes, and Tea Mocktails (like Strawberry and Peach). Vegan alternatives to dairy include soy milk and almond milk at no extra cost. They also have freshly brewed, premium loose leaf teas in hot and iced varieties. In terms of food options, Rad Tea serves waffles with additional toppings like fruit, avocado, and sauce.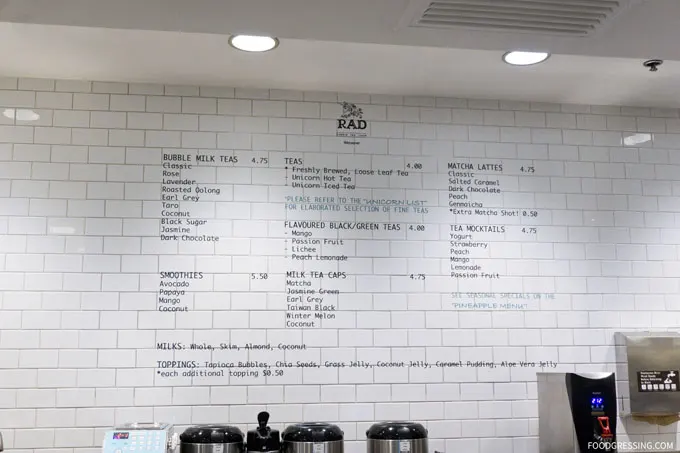 What We Tried
Our tasting menu consisted of:
Bubble Milk teas (Classic, Lavender)
Iced teas (Roasted Oolong, Good Morning Vancouver)
Cold Brew (Pu'Er)
Tea Mocktail (Strawberry)
Milk Tea Caps (Winter Melon, Matcha)
Smoothie (Mango)
Waffles (with Matcha Cream and Lavender Chocolate)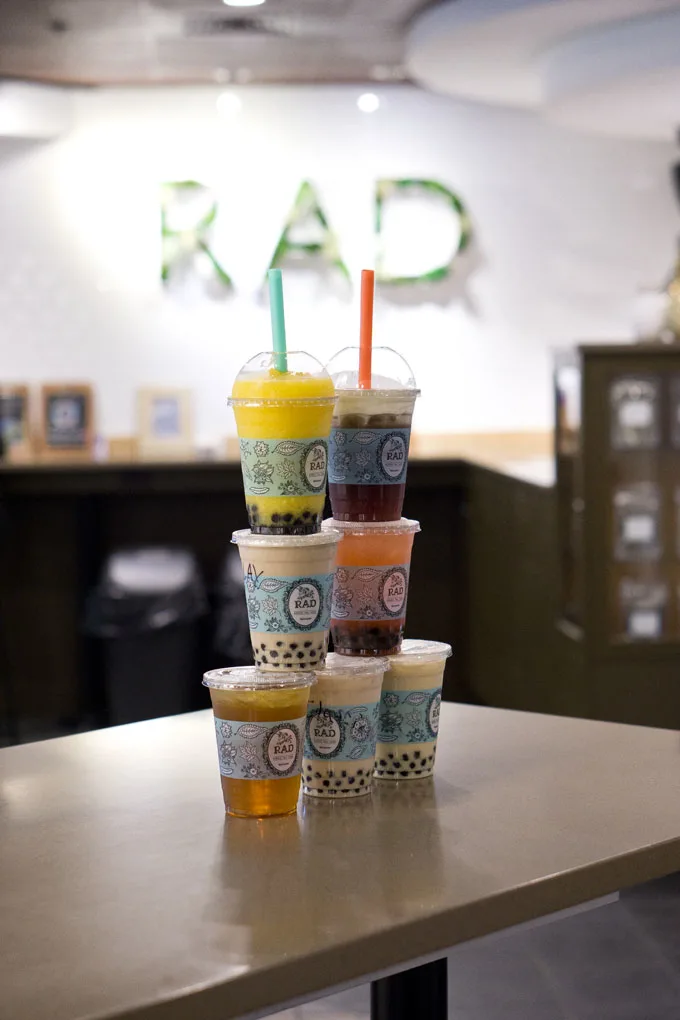 Rad Tea brews real tea leaves for their drinks and pearls are discarded after a few hours in order to ensure freshness. In general, I quite enjoyed the drinks because of the balanced tea flavour. While I usually ask for less sweetness at other bubble tea shops, Rad Tea's drinks have a very reasonable amount of sweetness as a standard. The Classic Bubble Tea was solid and I would order it again. I hadn't had a Wintermelon Drink since Gong Cha (see review here) which is one of their more popular drinks there. I found that I enjoyed Rad Tea's Wintermelon Milk Tea Cap more than the Wintermelon drinks at Gong Cha as it was less sweet, light and more refreshing.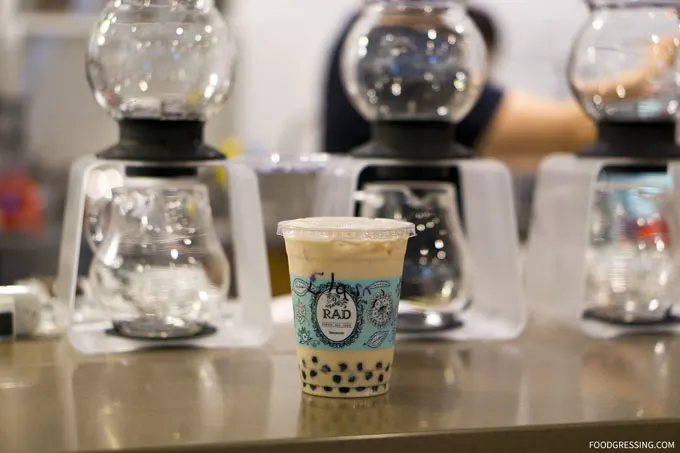 I also tried a Classic Bubble Tea with almond milk which is quite different from one using milk powder. It was nuttier in taste and a drink which I could grow to really enjoy over time. Nevertheless, an interesting dairy-free alternative in bubble tea. One thing to note as well is that their containers are not your typical bubble tea cup with a sealed plastic lid. They are a bit more than a Starbucks Grande cup in terms of volume.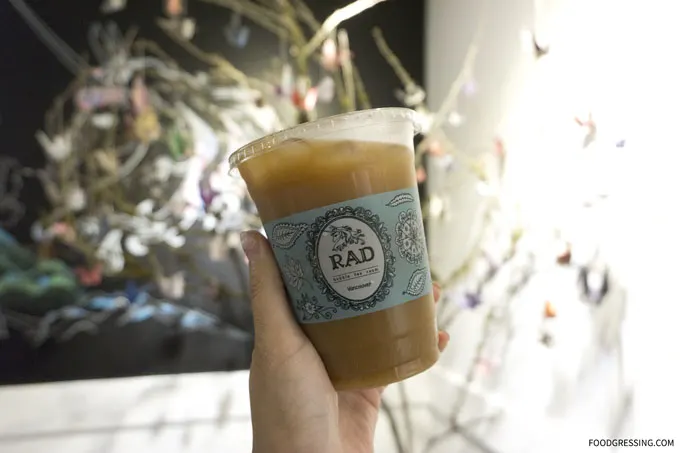 The waffles were light, fluffy and well-enjoyed with sauce.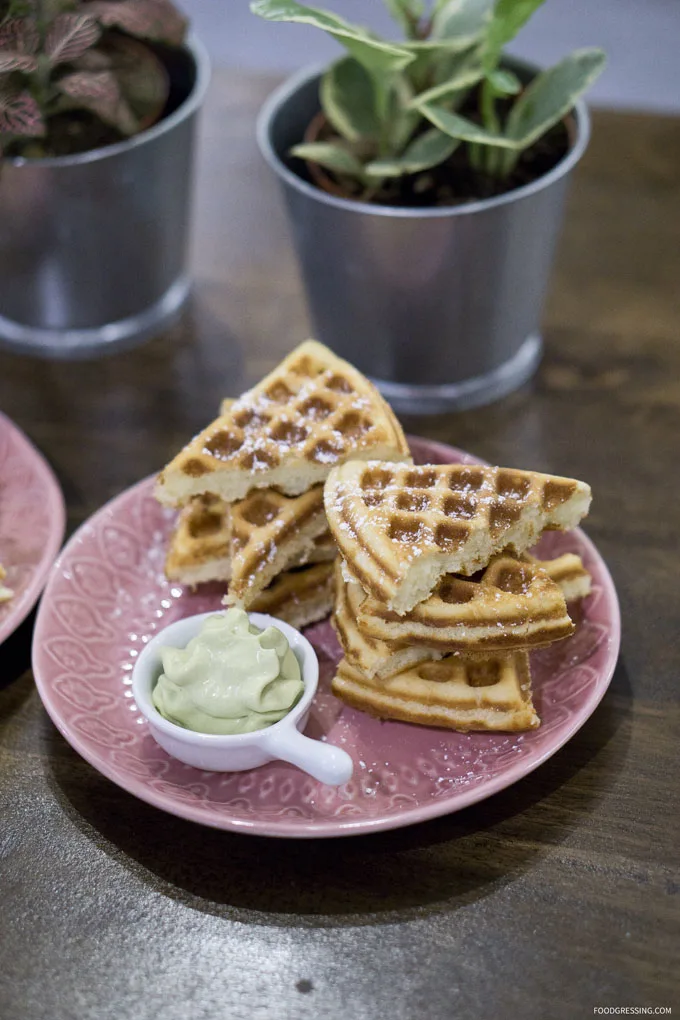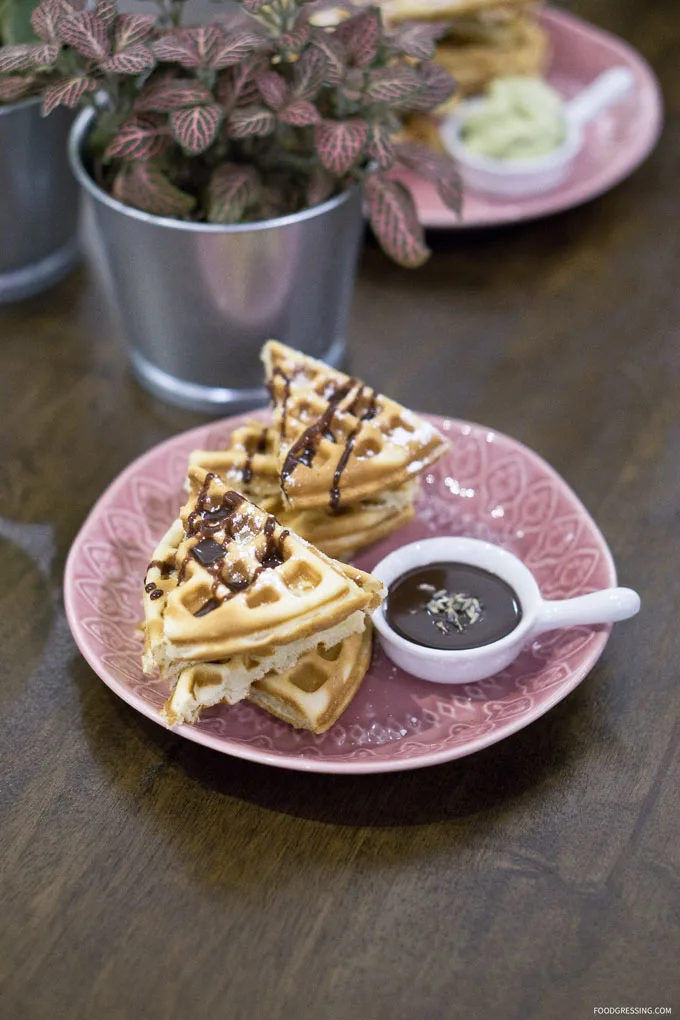 Overall Impression
Rad Tea is the sort of place that makes you want to stop by for a drink before your commute. I love their longer (and hence more flexible) opening hours, friendly atmosphere and vegan alternatives. Rating: 4/5
Rad Tea
Address: 80-678 Dunsmuir Street, Vancouver, BC
Website: www.radtearoom.com‎