Progressive latin cuisine is not something that you typically hear being served in Vancouver. But one newish restaurant in Kitsilano, Cacao, specializes in just that and perhaps could be credited for coining that term. Cacao opened just about 10 months ago in the Armory District which is home to quite a few popular restaurants (AnnaLena and Rocky Mountain Flatbread Co). Most recently, Cacao received the honour of being nominated by Air Canada's Enroute Magazine as best new restaurant in Canada. I had heard about them when they had just opened and fellow food blogger, David, had a rave review about them. With some high expectations, a group of us visited Cacao for dinner on a Ladies Night Out this past weekend.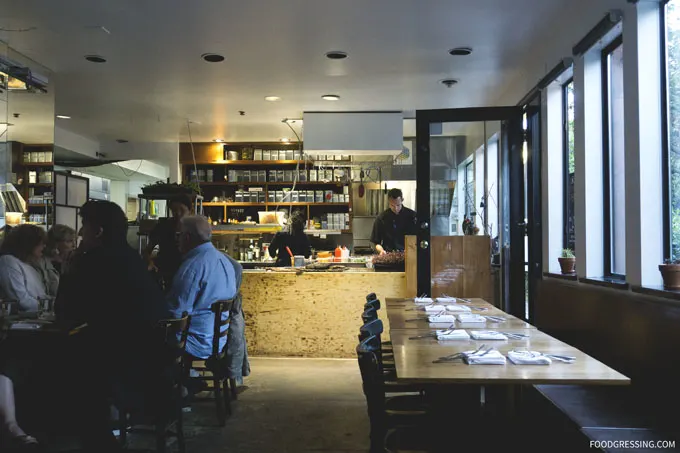 Note: None of the food in this post was sponsored. This review is done anonymously.
Progressive Latin
So what exactly is Progressive Latin cuisine? Helming the kitchen at Cacao is chef and co-owner Jefferson Alvarez (formerly Executive Chef of the restaurant at Secret Location). In an interview with the Georgia Straight, Chef Alvarex noted that Progressive Latin means they are always developing and trying to do as many Latin flavours as they can. For example, one dish can incorporate flavours from three different continents. Customers can expect a range of Latin flavours from Peru, Brazil, Colombia, Venezuela and more.
Cozy and Inviting
Located at the corner of West 1st and Cypress, Cacao actually is a two level restaurant: the ground floor being the main dining area and the upstairs is the cocktail bar. They also have tables outside the restaurant (on the side and in front) which is perfect for al fresco dining in the summer. The dining room seats just about 30 people so reservations are recommended for large groups.
What We Tried
My friend had made a reservation for our party of four and our table was ready when we got there. We started off the evening with some drinks. I had the Ginger & Basil mocktail ($8) which was too subtle in flavour. I thought that the ginger flavour could definitely be stronger.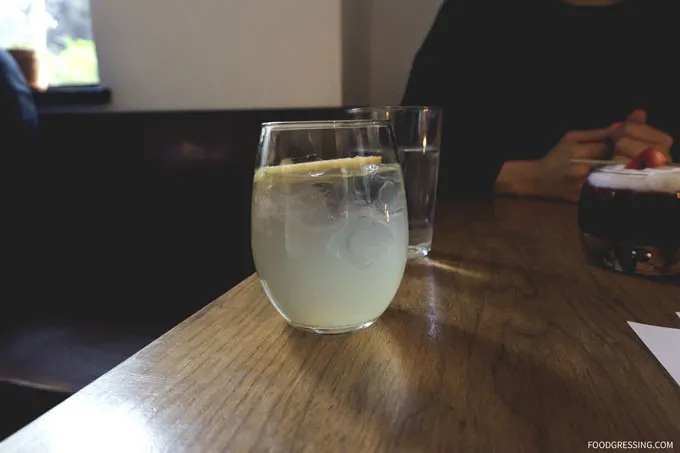 My friend had the Guarapita ($10) which was the house made fortified Sangria.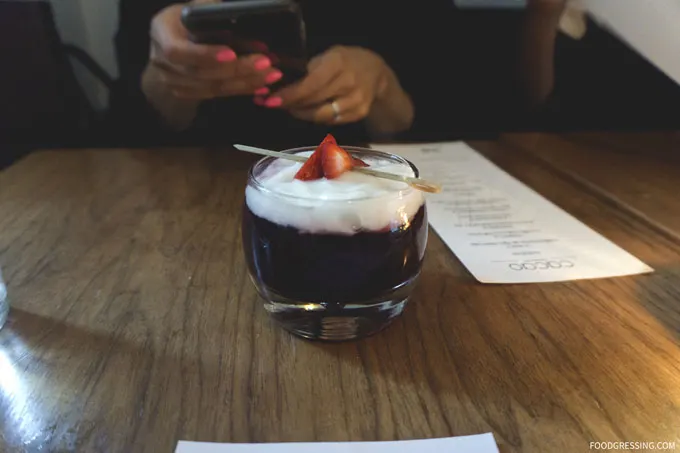 The amuse bouche was a Black Bean Arepa, cornmeal biscuits, stuffed with chorizo.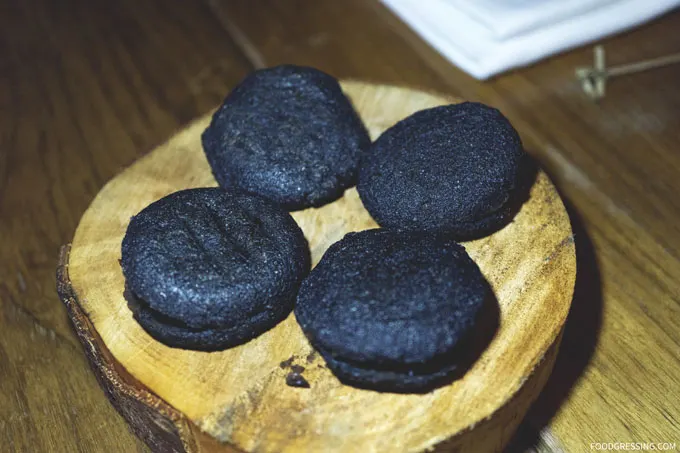 For an appetizer, I went with the Tostones ($14) which is fried plantain topped with avocado and mezcal cured salmon roe. The fried plantain had an interesting texture being firm and starchy and generally dense. The avocado slices added a creaminess to the dish. I quite enjoyed the bursts of juice from the salmon roe. I thought the appetizer exhibited quite a bit of creativity and interesting use of ingredients.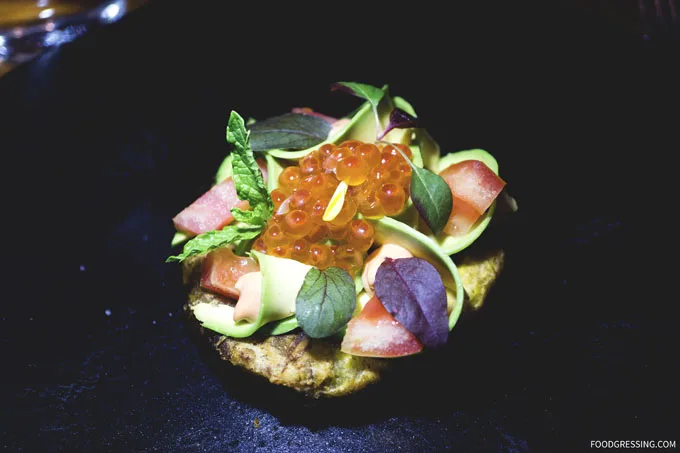 My Main was the Duck ($28) which a sour chocolate sauce infused with decaf coffee. Subtle yet wonderful aromas of chocolate and coffee emanated from the dish. The duck was reasonably tender and chewy and the sauce went well with it. Although the sauce was noted to be "sour," I just found it to be subtlely bitter and sweet. I soaked up all the sauce I could with the meat as it was delicious.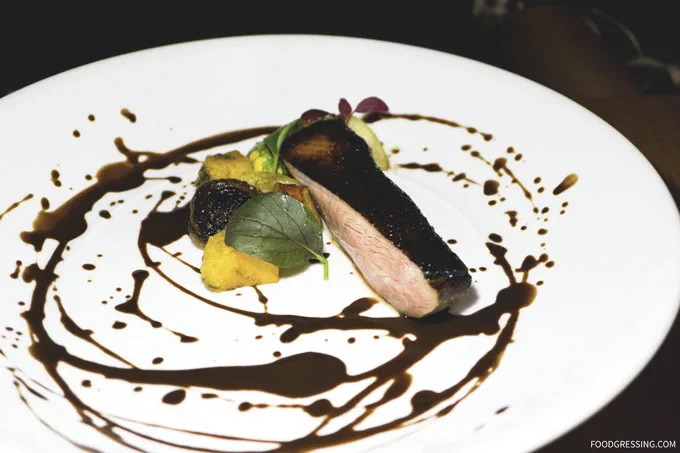 Another friend had the Pan Seared Bransino ($25), a fish dish, which came with green plantain and pipian rojo.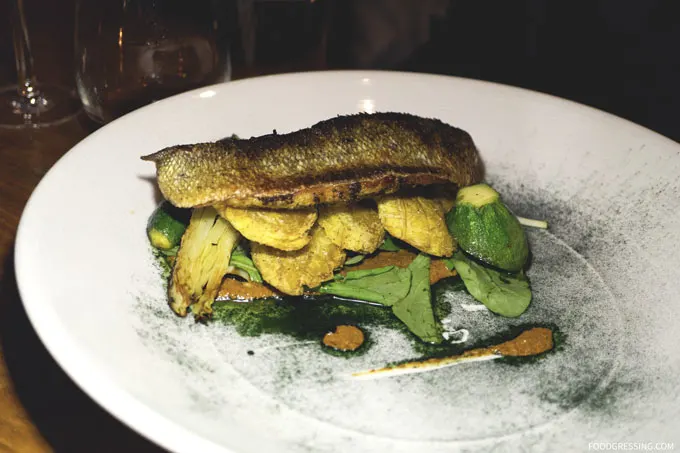 For dessert, I had the Flor de Jamaica which is hibiscus semifreddo dipped in liquid nitrogen, shattered and sprinkled with pop rocks. The dessert came out smoking and I needed to mix it all up together before eating. A very innovative and memorable dessert with a meringue-like texture accented with pop rocks.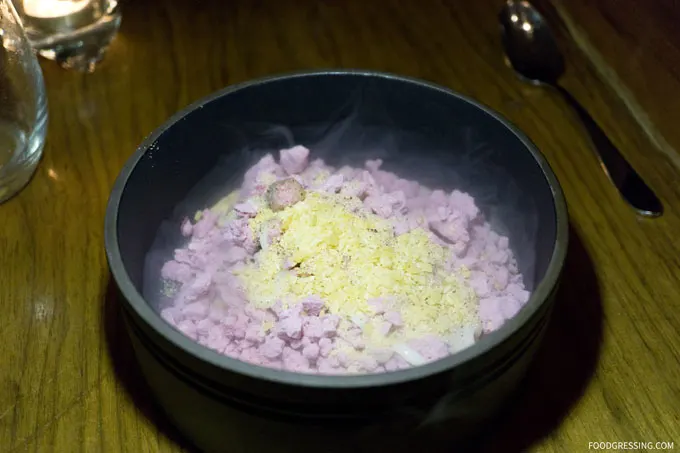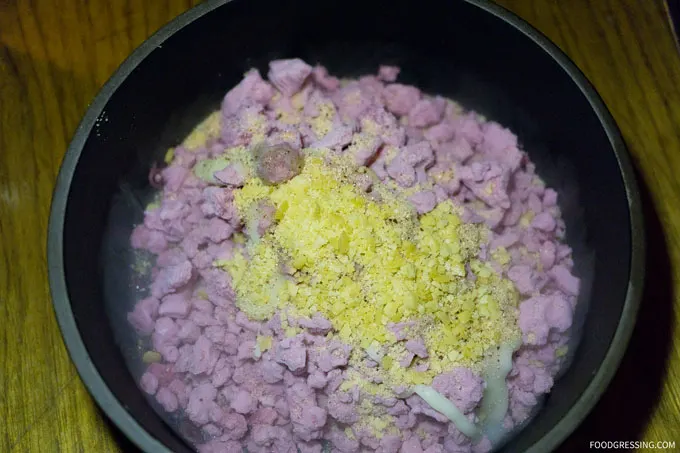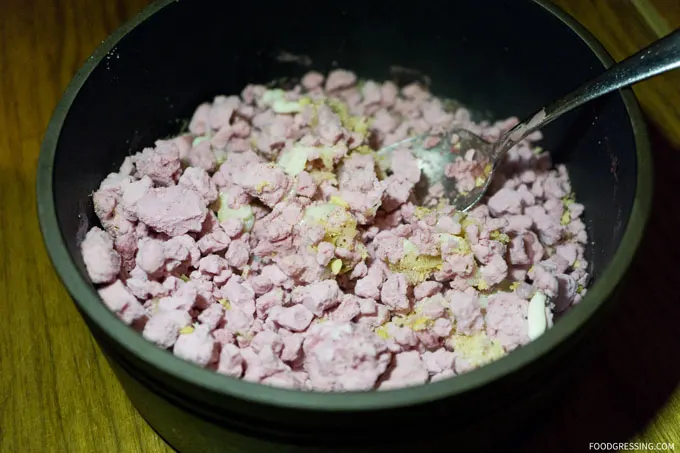 My friend had the Tres Leches ($10) which is a sweet corn sponge cake topped with coconut milk.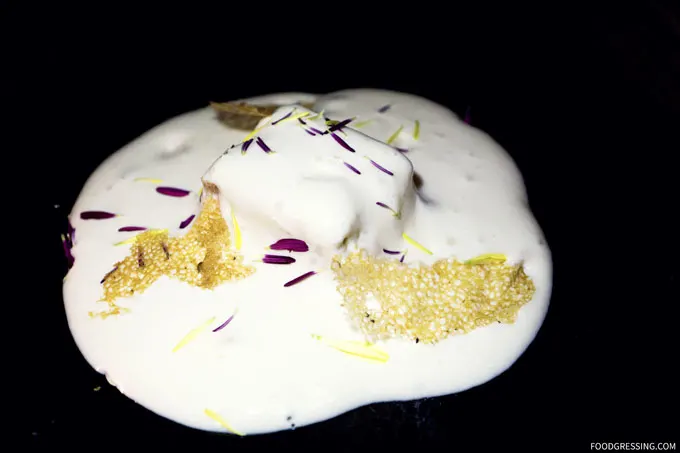 Service
Our server was on point throughout the evening in terms of taking our orders, checking in and keeping our water glasses full. My only concern, though small, was that the dishes came out rather slowly perhaps due to the greater attention to detail.
Overall Impression of Cacao
The dinner at Cacao was truly memorable with dishes that showed a lot of creativity and excited the palate with interesting flavours and textures. I would recommend others to try Cacao and go for a three-course meal in order to be satisfied as portions were smaller. I'd be interested to try the Journey (tasting menu) sometime in the future. Rating: 4/5
Cacao
Address: 1898 W 1st Ave, Vancouver, BC
Website: https://cacao-vancouver.squarespace.com