Looking for a charming and peaceful getaway in the Fraser Valley? Then you might consider a stay at Brookside Inn in Abbotsford. Located in a quiet residential neighbourhood, Brookside is a three-story Tudor style hotel overlooking Mount Baker and the Pepin Brook Vineyard. This lovely bed and breakfast is recognized as a top choice for accommodation being named Top Small Hotel in Canada and 3rd Most Romantic Hotel by TripAdvisor. Last month, I went on a girlfriend getaway with a friend sponsored by Tourism Abbotsford and we enjoyed a night's stay at Brookside Inn. Here's a look at just how charming and luxurious Brookside Inn is.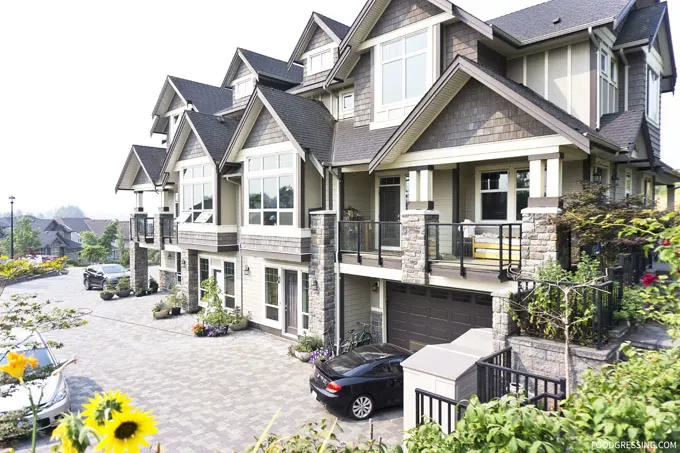 The experience started with the hosts of Brookside Inn, Chris and Sandi Buis, who immediately offered a friendly welcome. The duo takes care of guests who stay at the six-suite bed and breakfast and they also live on site.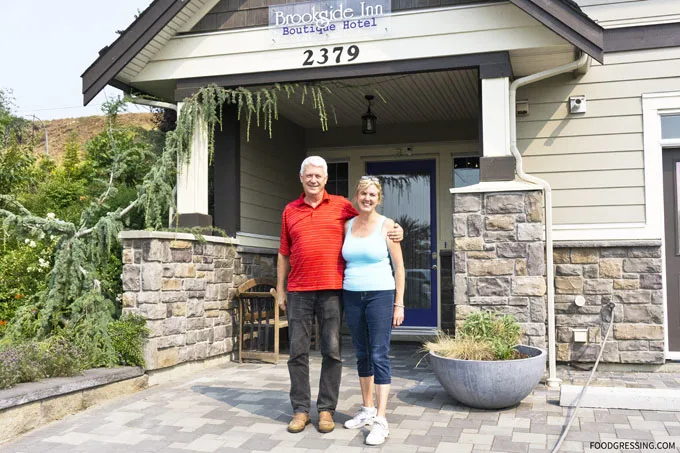 The check-in area was wonderfully charming with wooden decor pieces and wine-themed art work.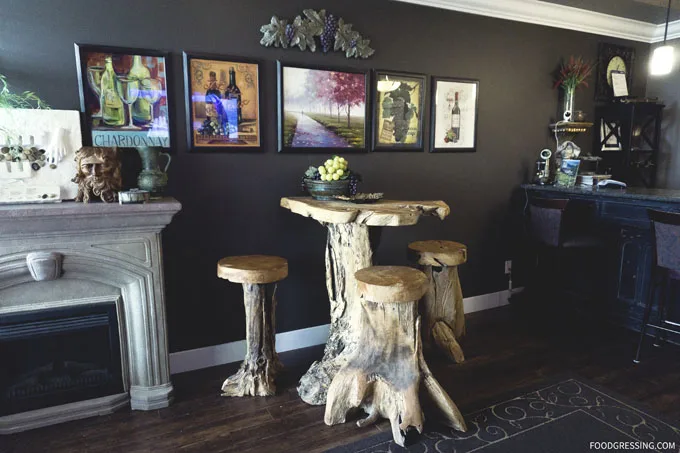 Now one of the interesting aspects of Brookside is that each of the six suites is inspired by classic romantic Hollywood films: Midnight in Paris, Under the Tuscan Sun, The Secret Garden, A Good Year, Roman Holiday, and Thomas Crown Affair. We had the pleasure of staying at the Under The Tuscan Sun room (did I mention that I love Diane Lane?).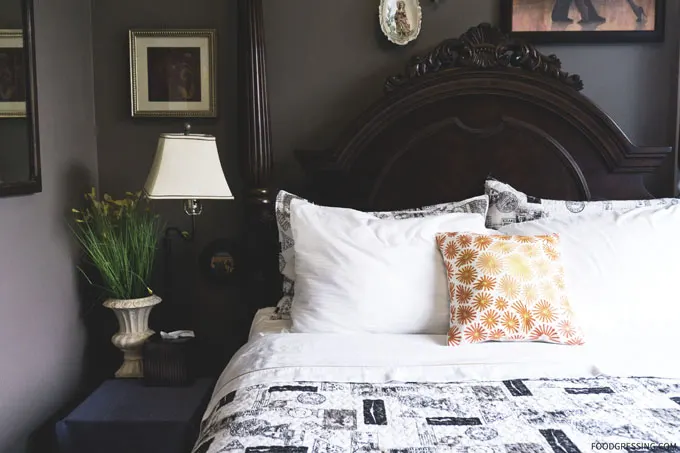 As I walked into the bedroom, I immediately was drawn to the beauty of the grand four-poster bed. And then through the window, a gorgeous view of the vineyard.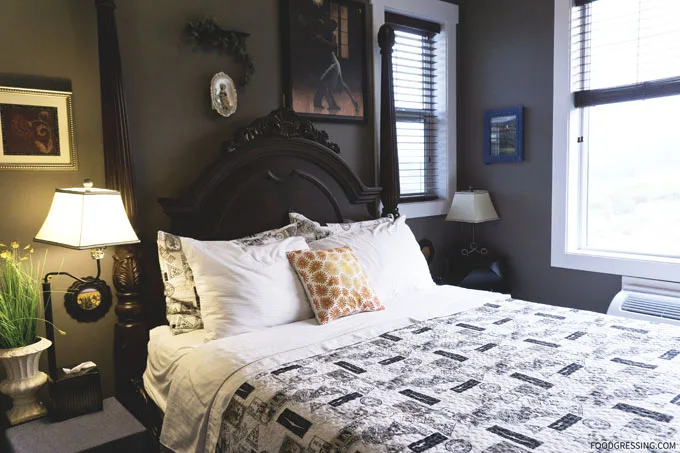 The living room was very inviting with an electric fireplace and a large TV and DVD player.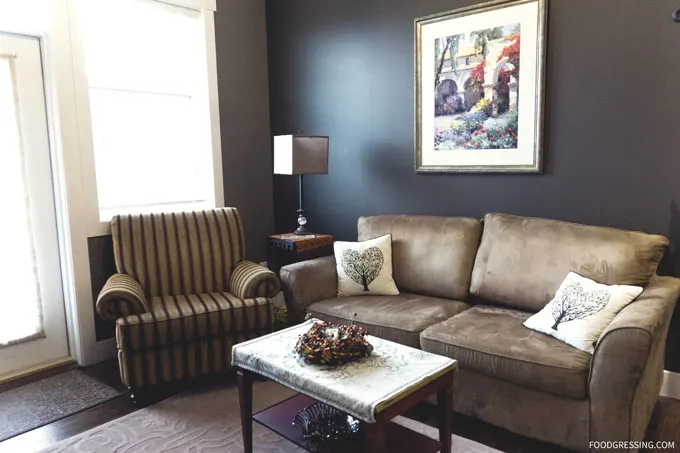 We had a welcome bowl of fruits, chocolates and crackers.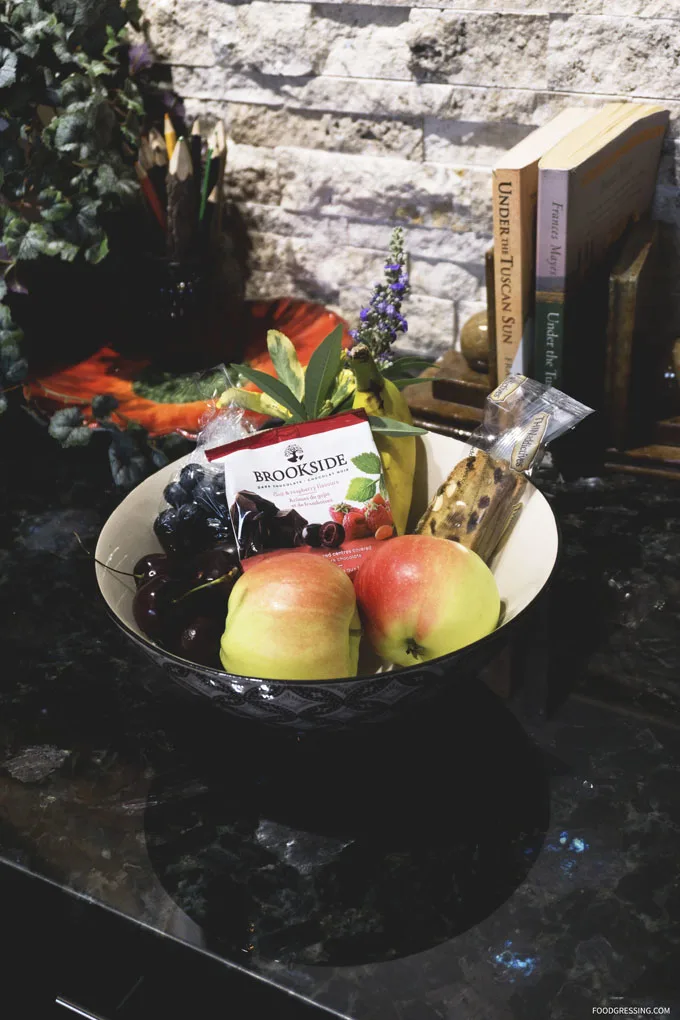 The bathroom was wonderfully luxurious with a large tub, separate shower, complimentary toiletries, linen and towels.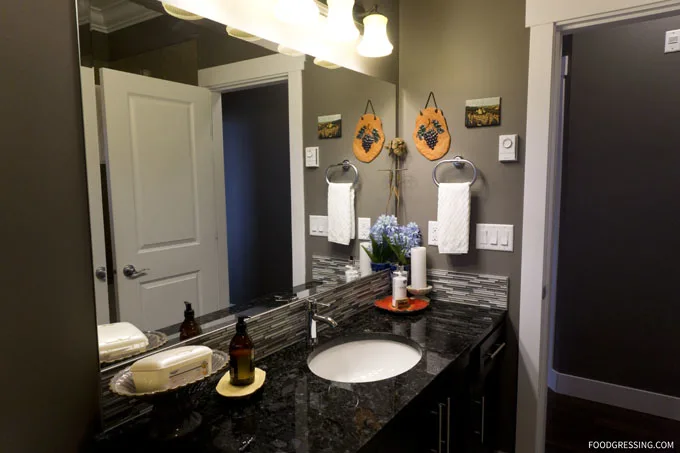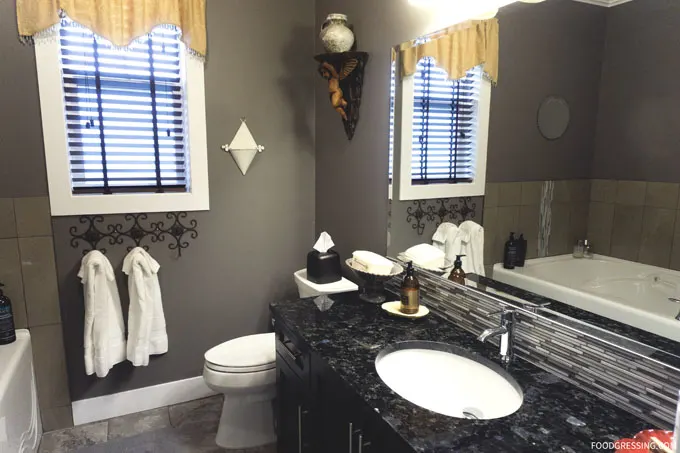 Other amenities that we enjoyed were the compact wet bar with a fridge and sink. We also appreciated the selection of teas and coffees.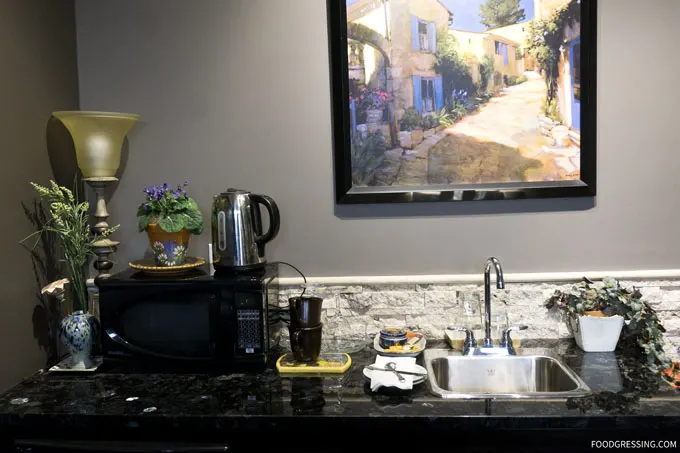 Throughout the suite, there were home accents that reflected beautiful moments of "Under the Tuscan Sun" in the movie.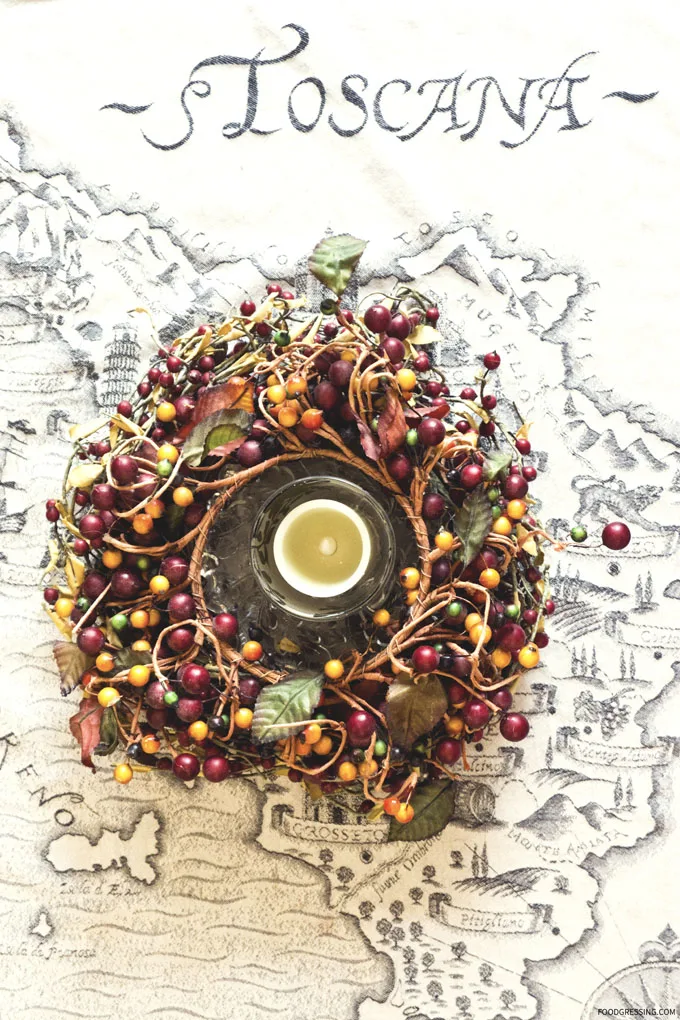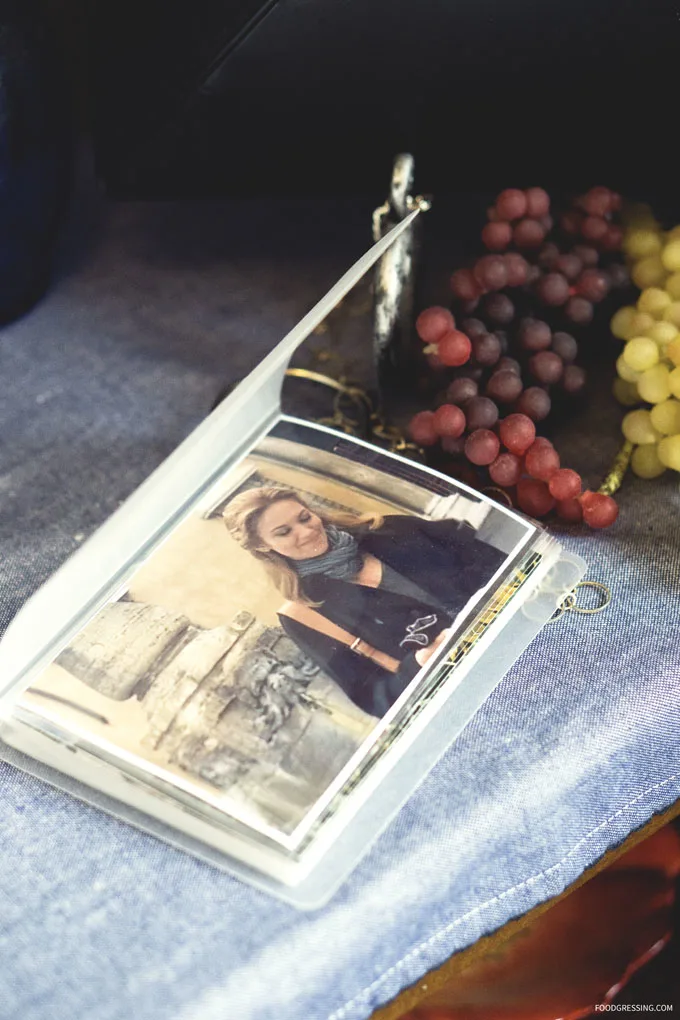 My friend and I spent the evening watching "Under The Tuscan Sun."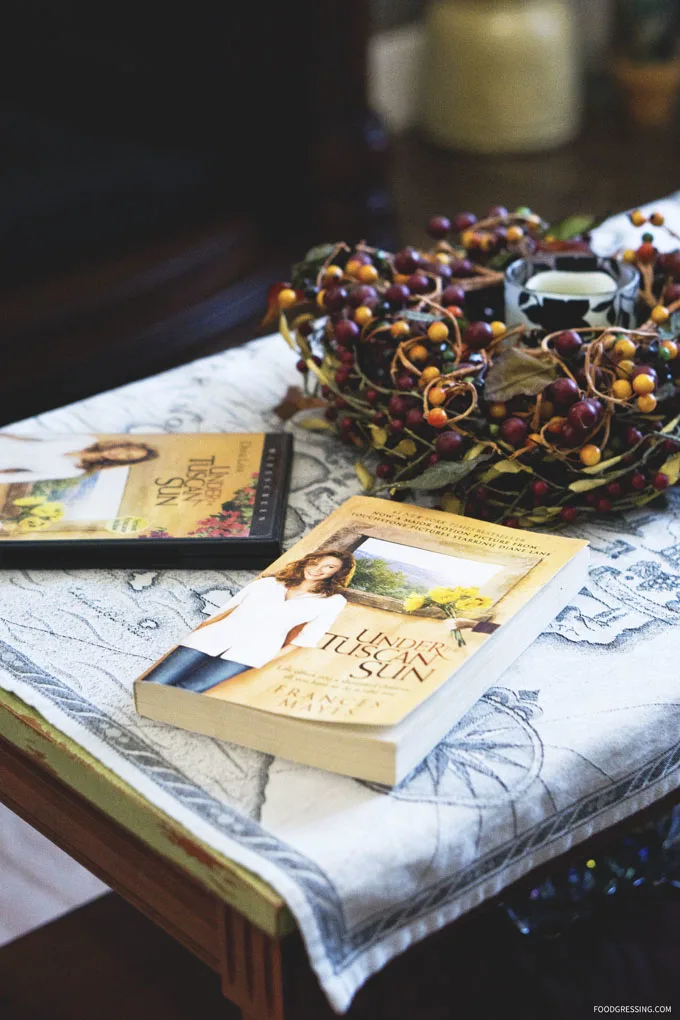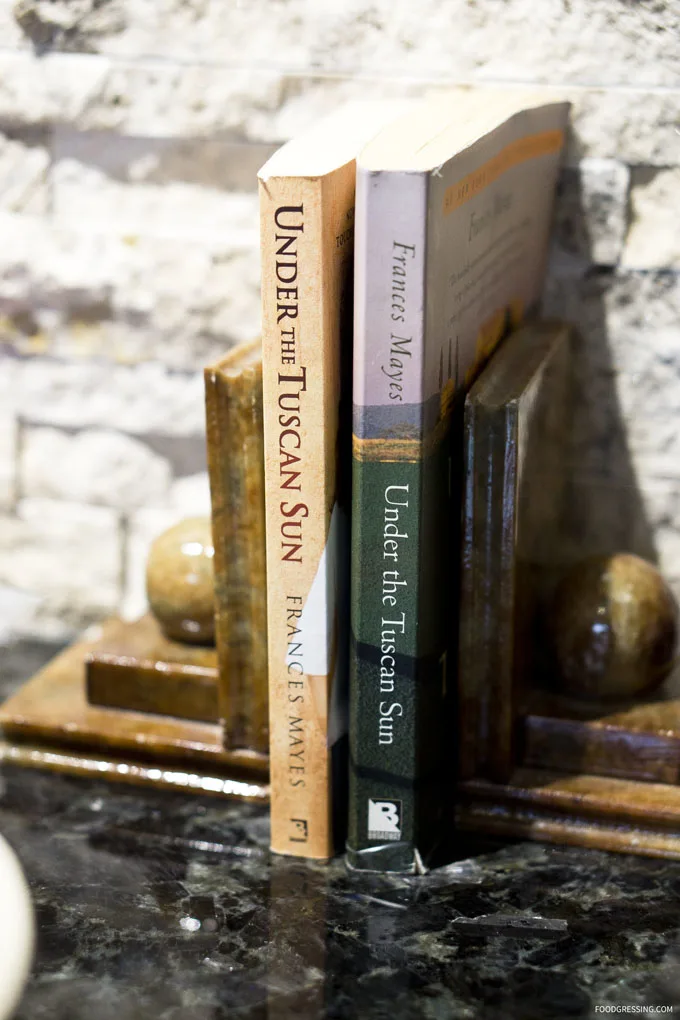 Across the hall was the movie/party room where people can gather together for some board games and movies.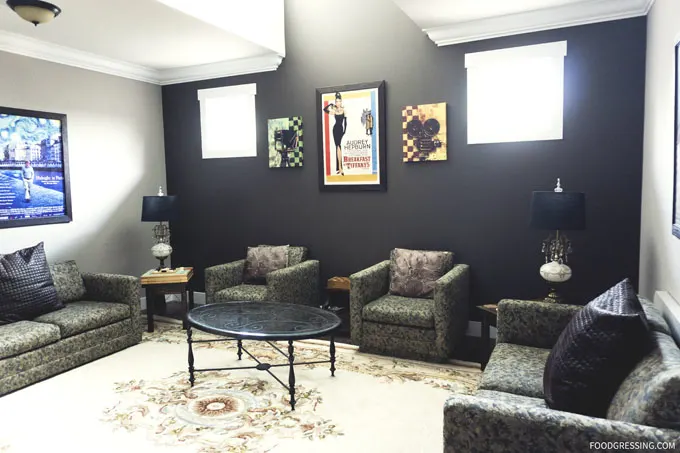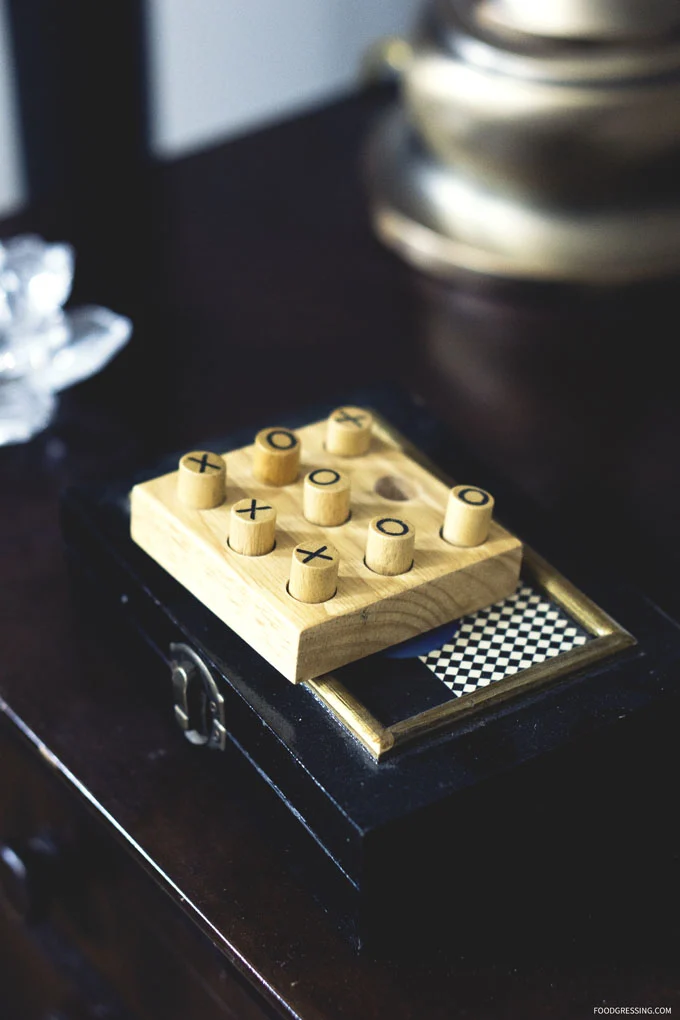 If you're a fan of Audrey Hepburn, then you'll love spending your morning at Breakfast at Tiffany's (the breakfast room). A stay at Brookside Inn includes a gourmet breakfast prepared by Chris and Sandi.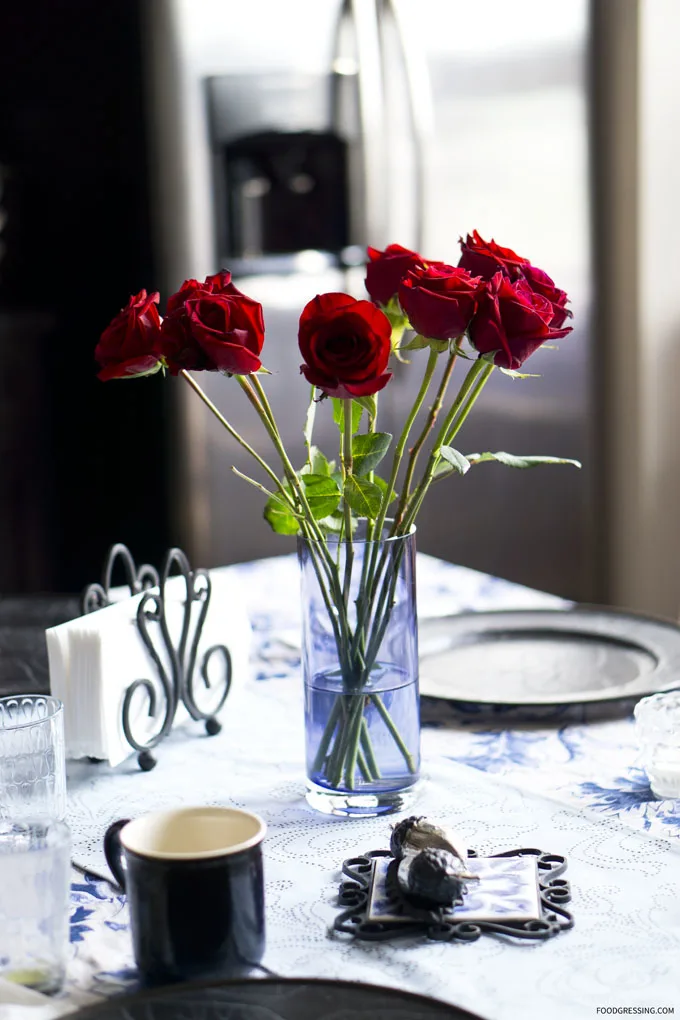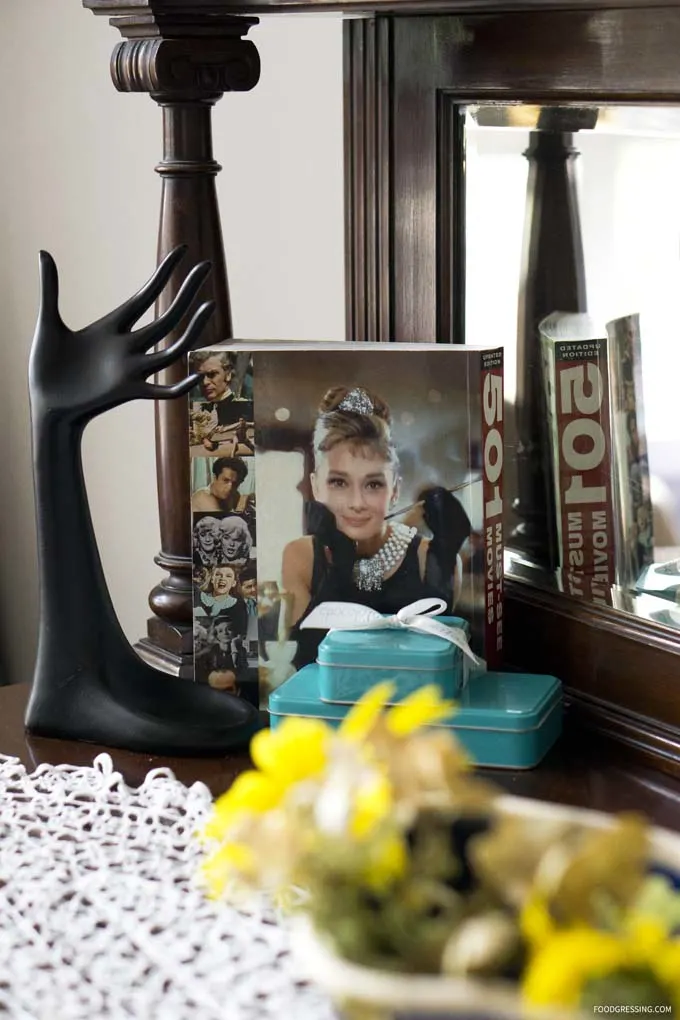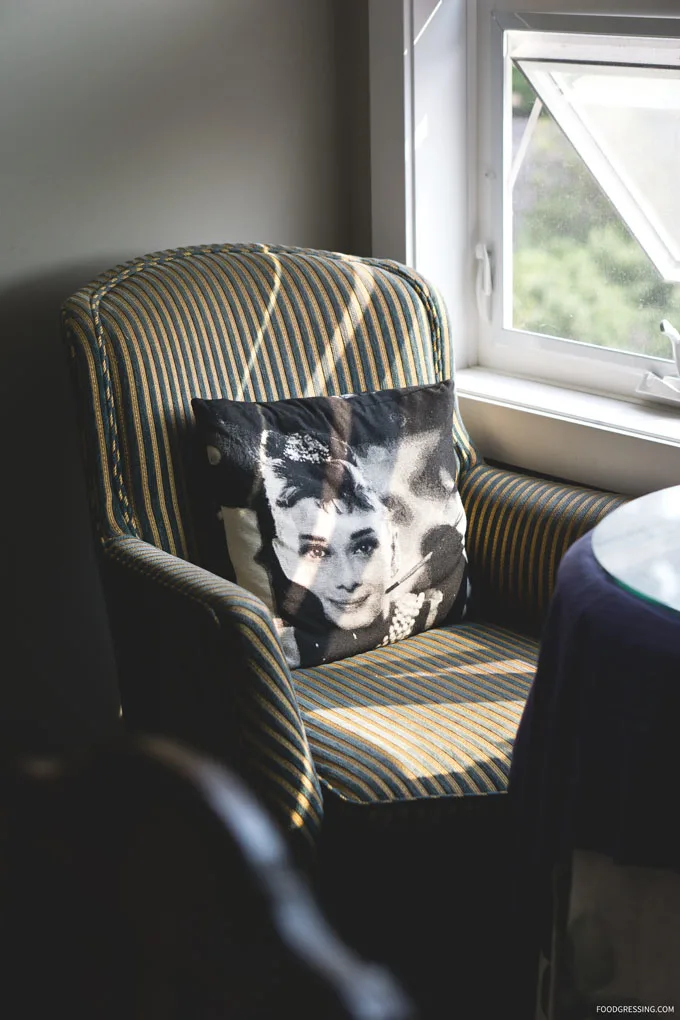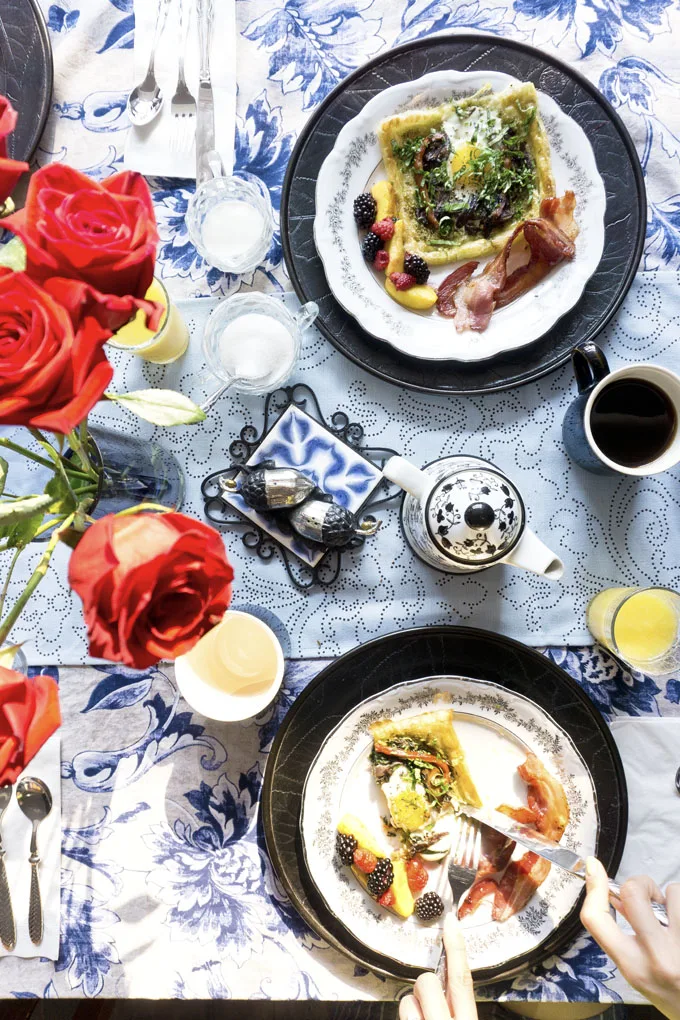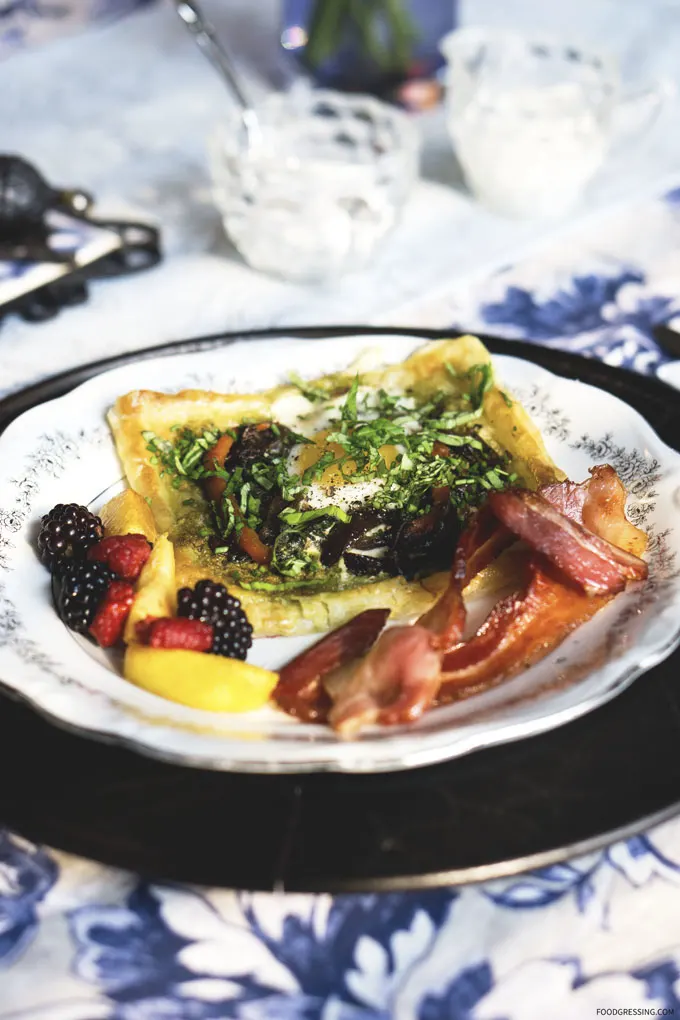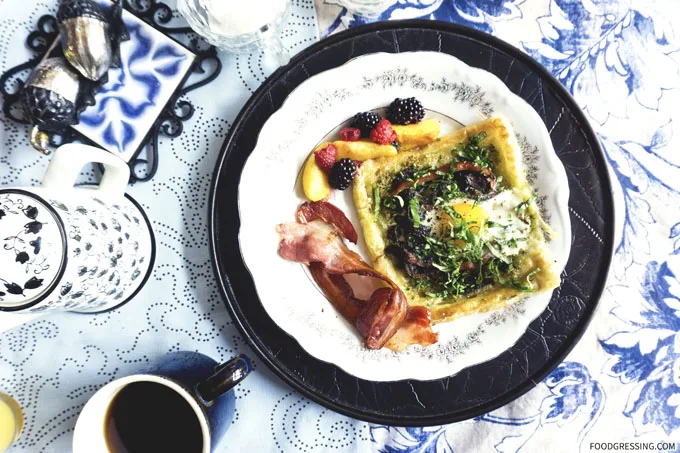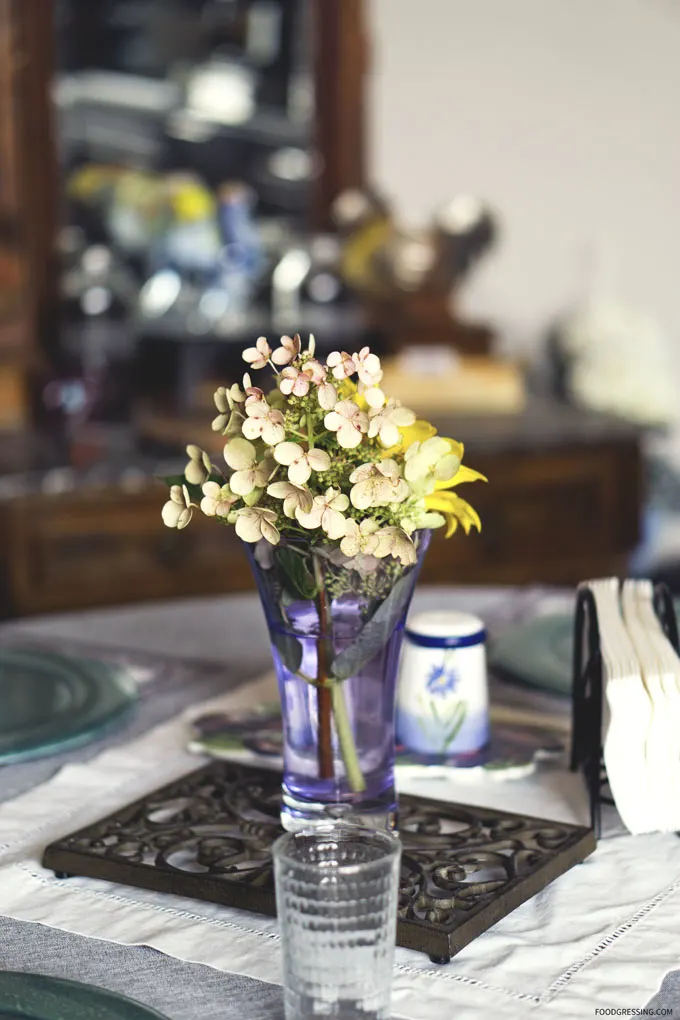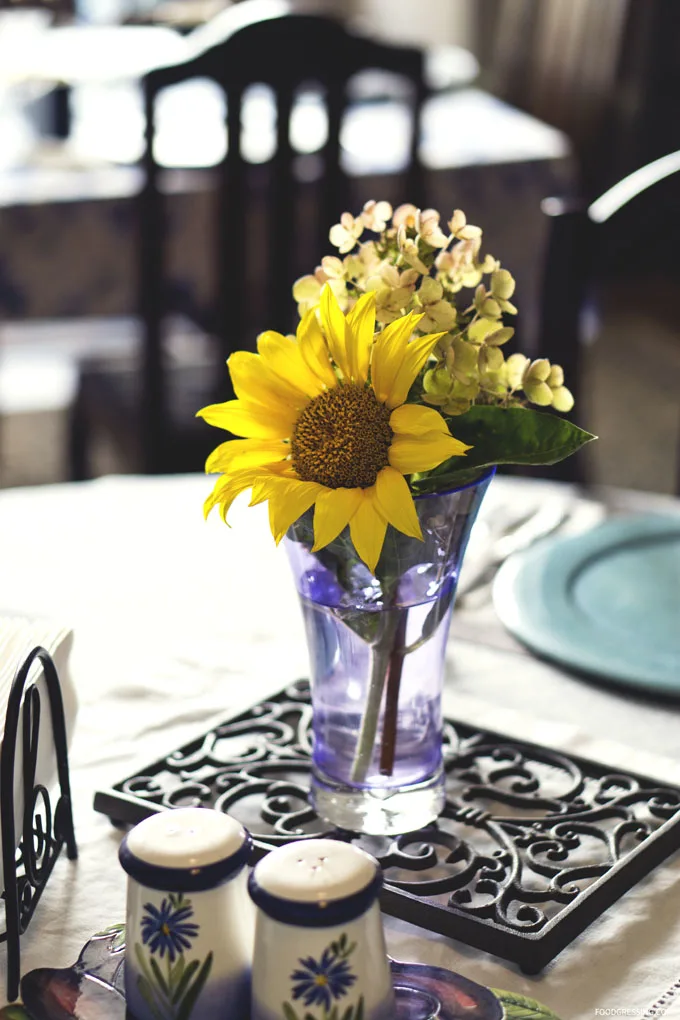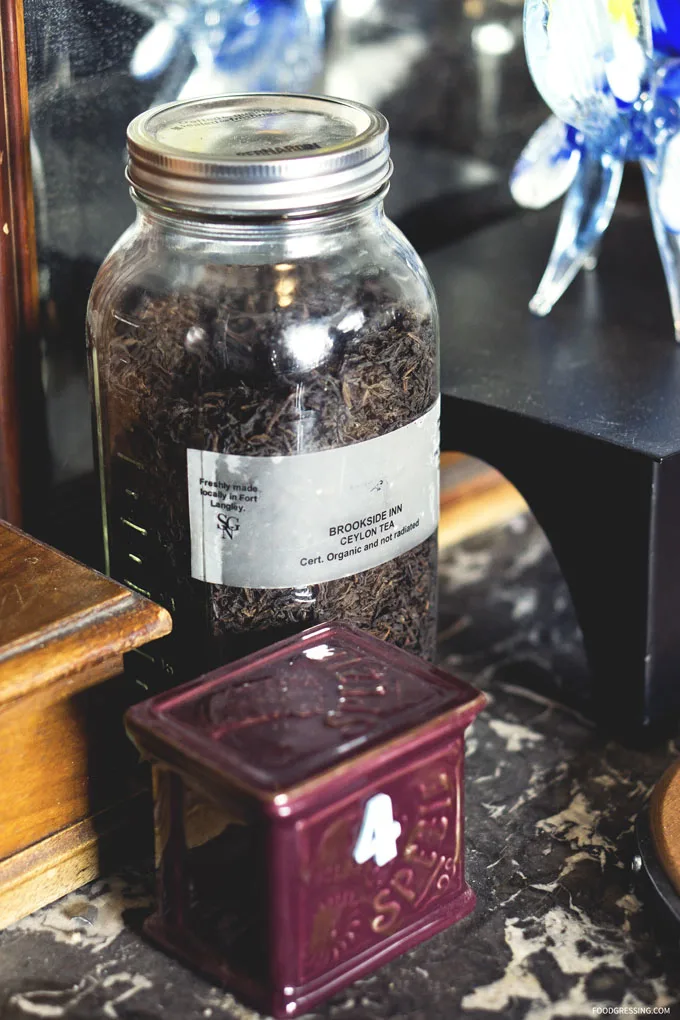 And around the side of the building is a little garden oasis where you can enjoy the fresh air and relax.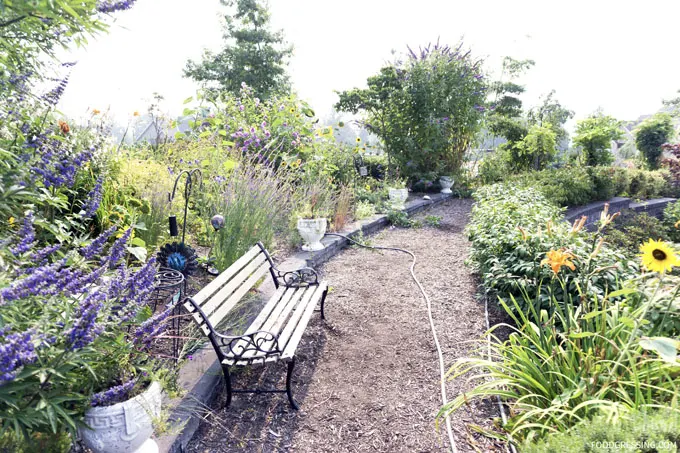 Our stay at Brookside Inn exceeded our expectations. The themed rooms from Under The Tuscan Sun to the Breakfast at Tiffany's Dining Lounge were ultra-charming. I would recommend Brookside as an ideal to place to stay in the Fraser Valley. For more information, visit brooksideinn.ca
Brookside Inn
Address: 2379 Chardonnay Ln, Abbotsford, BC V4X 0A6
Website: www.brooksideinn.ca‎