Looking for a new brunch spot to try? Donnelly Group's Tavern at the New Oxford in Yaletown recently introduced a new brunch menu. Served until 4 pm on weekends and holidays, you'll find brunch classics like breakfast sandwiches, eggs benedict, French Toast as well as ones with a twist like brisket poutine. I recently had the opportunity to try these new brunch items at a media tasting. Here's a look at what you can expect.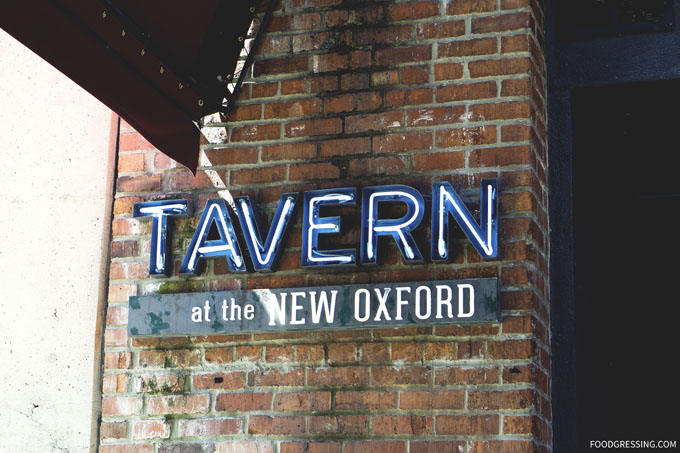 Disclosure: All food and drinks in this review were complimentary. Opinions are my own.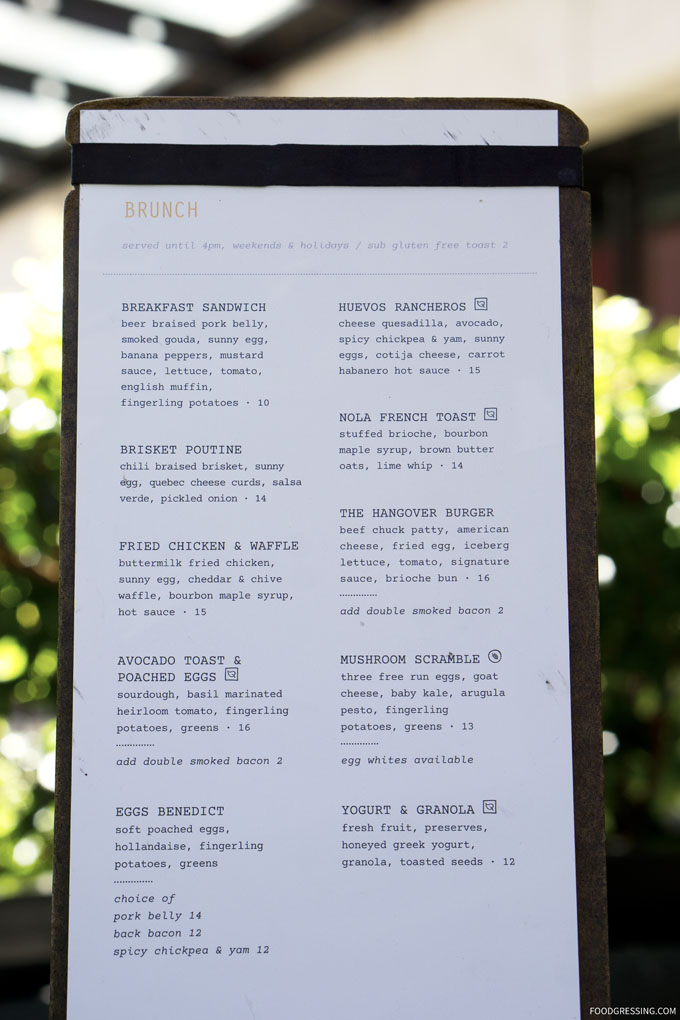 To start, the Tavern at the New Oxford has a beautiful and spacious outdoor patio which is perfect for enjoying brunch on a warm summer day. I loved the pretty string lights hanging from above. The space is quite private and covered. The inside of the New Oxford has quite an interesting character to it with influences from the University of Oxford and British sporting culture.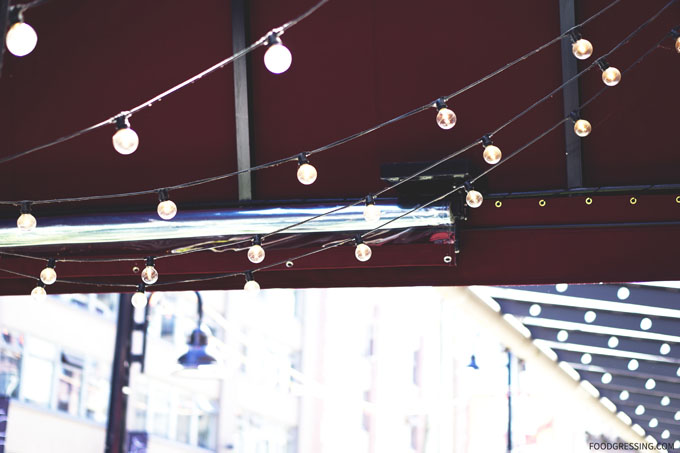 Chef Sarah Stewart, who came over from Juniper to be Donnelly Group's new Development Chef, prepared and discussed the dishes on the new brunch menu.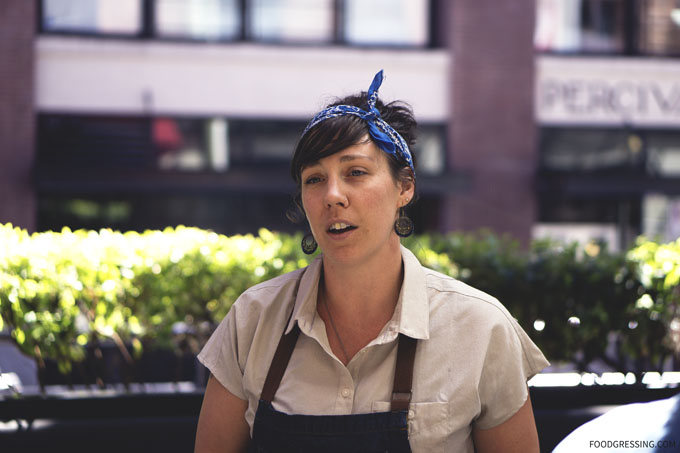 What We Tried
Our tasting menu consisted of:
Yogurt and Granola ($12)
Mushroom Scramble ($13)
Huevos Rancheros ($15)
Sausage Board ($14.50)
Nola French Toast ($14)
To start, we enjoyed the palate-cleansing Yogurt and Granola featuring fresh fruit, preserves, honeyed Greek yogurt, granola and toasted seeds. I thought there was a beautiful balance between the fruity and nutty toppings.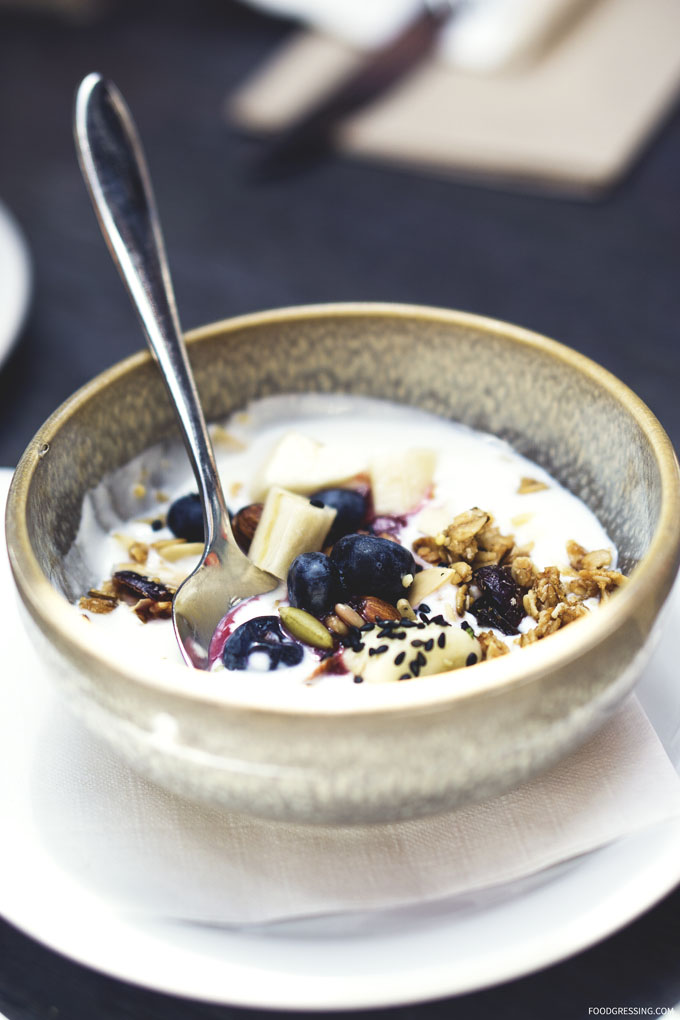 The Mushroom Scramble was very light and refreshing. This dish came with three free run eggs, goat cheese, baby kale, arugula, pesto and a side of fingerling potatoes. The greens used were fresh and crisp. I loved the incorporation of pesto – a favourite sauce of mine – with the eggs. The fingerling potatoes were golden brown, crispy on the outside and tender on the inside.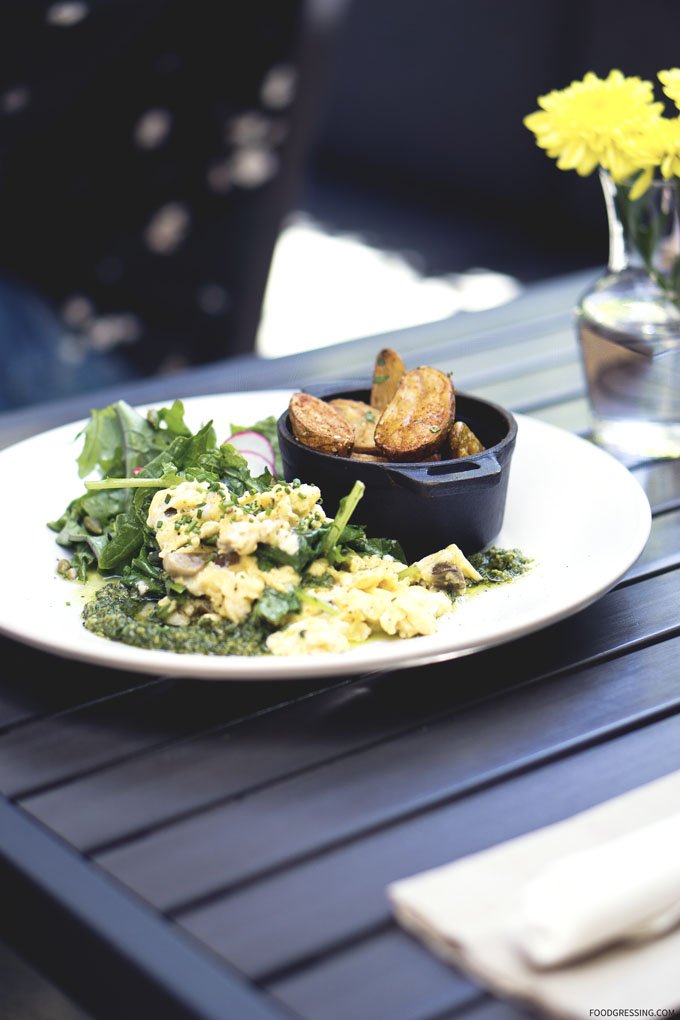 For those who want a bit more heat to their brunch, I would recommend the Huevos Rancheros. It comes with a cheese quesadilla, avocado, yam, sunny eggs, and cotija cheese. The spicy parts of the dish were the chickpea and the carrot habanero hot sauce. The dish is loaded with flavour and would satisfy spicy lovers.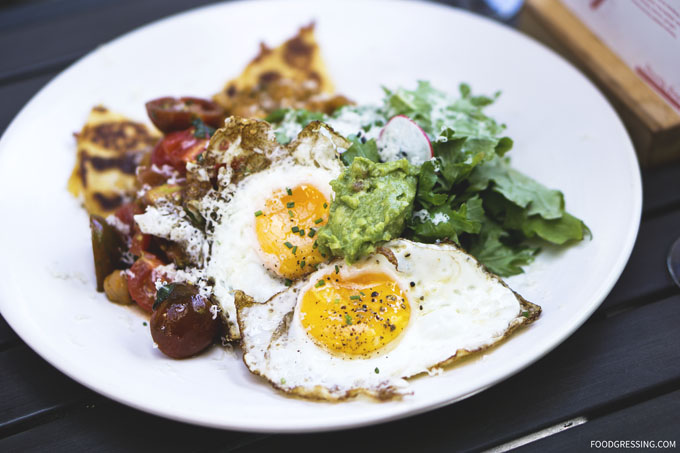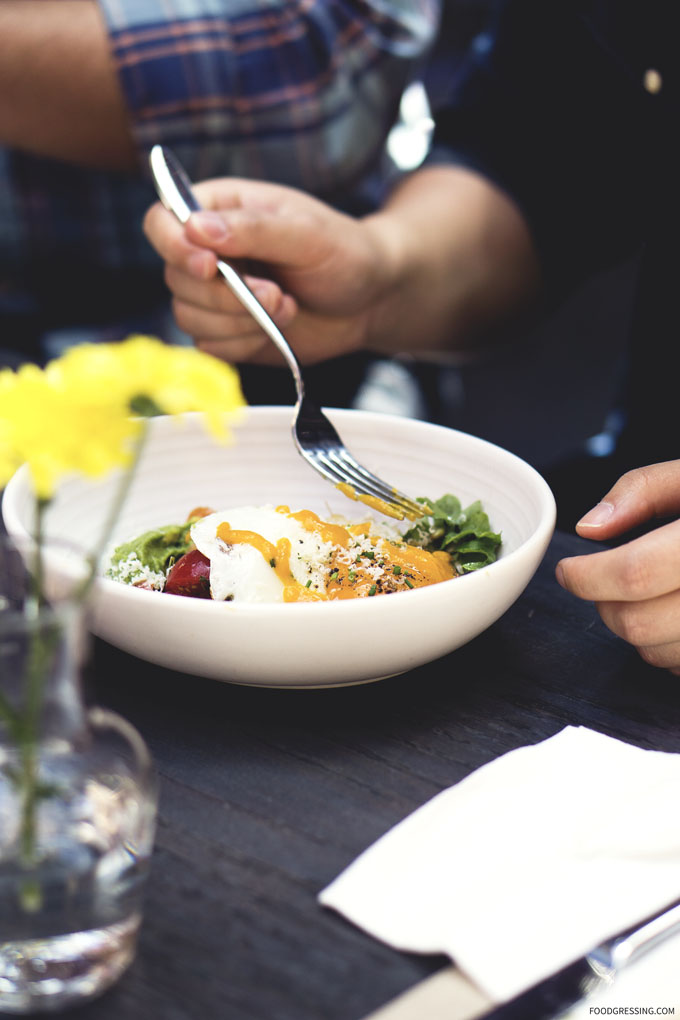 A great item to share or just enjoy yourself is the Sausage Board. You can build your own plate with a sausage and two sides (choice of toast, potatoes, spicy chickpeas, greens). Other possible additions at an extra cost are pork belly, sausage and avocado. Options for sausage include North Shore Bratwurst, Postmark IPA Chorizo, Smoked Jalapeno Cheddar, and Heritage Beef Banger.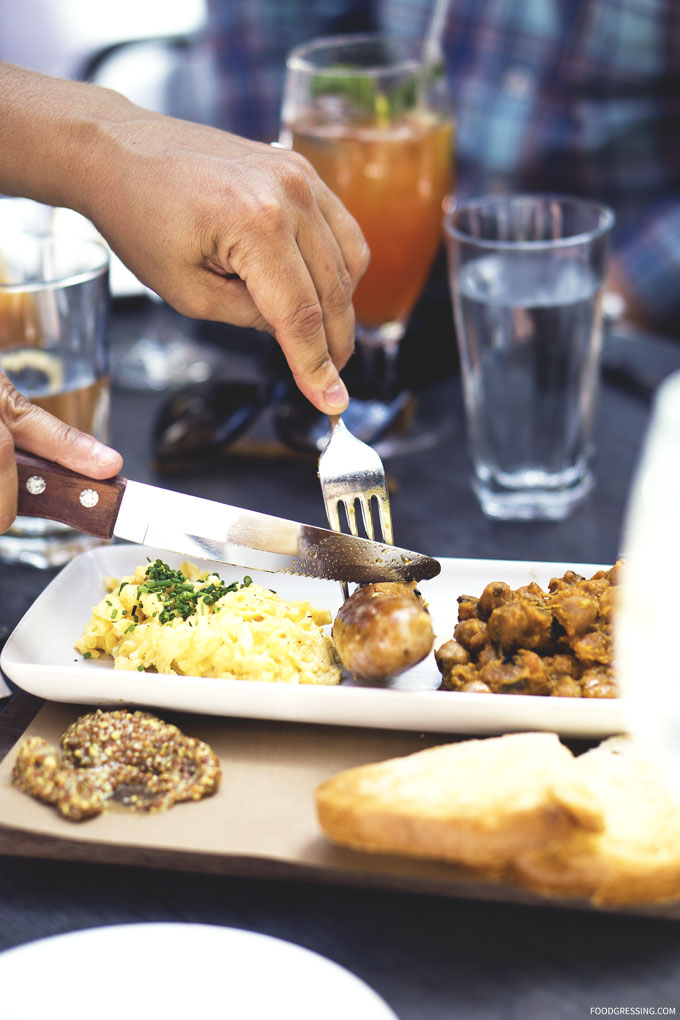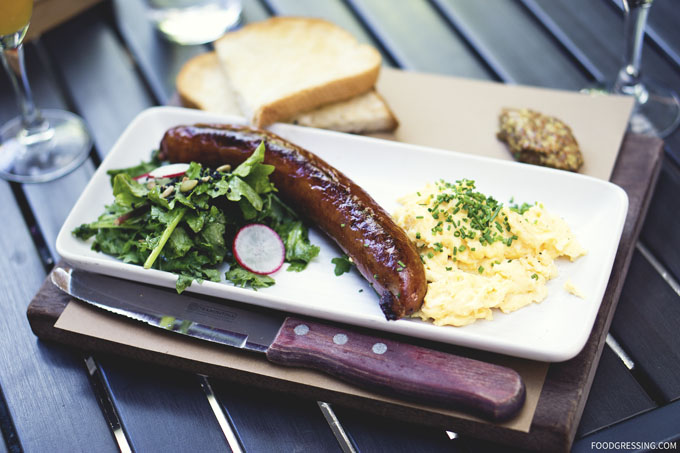 And for those who want something sweeter, there is the Nola French Toast. I loved the light and fluffy stuffed brioche with brown butter oats and lime whip. Not to be missed is the Bourbon maple syrup (which really does taste like bourbon).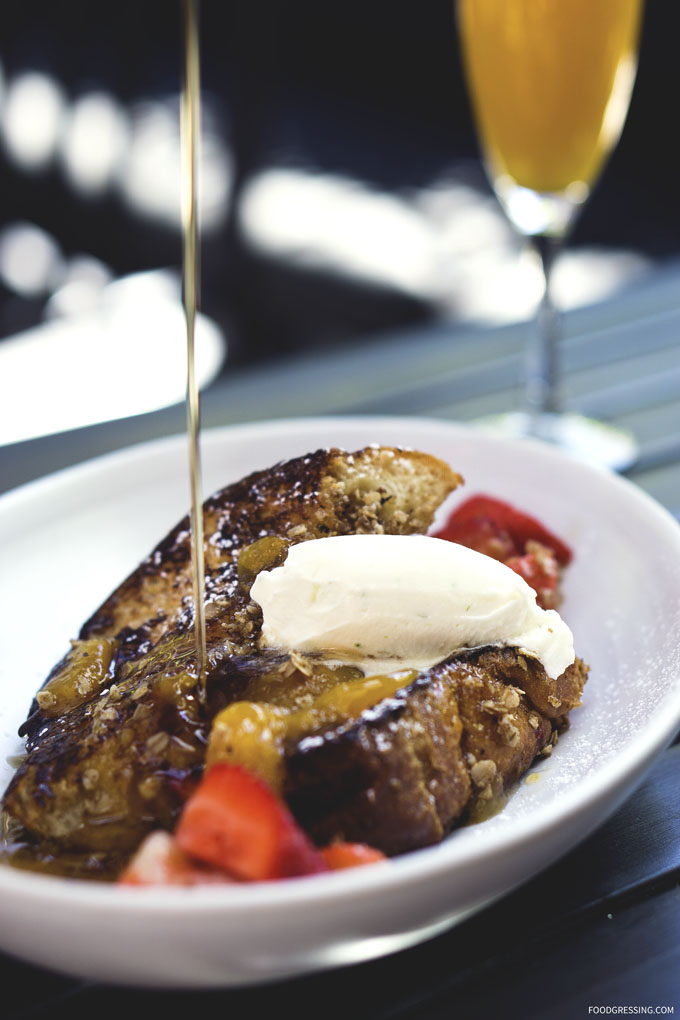 Overall Impression
The Tavern at the New Oxford has some really delicious brunch items ranging from sweet, savoury and spicy. I thought the dishes were great to have individually. However, there were so many tasty items that I'd love to share with others in order to have more dishes! My favourites were the Huevos Rancheros and the Nola French Toast. Rating: 4/5
Related: New Brunch Menu at Clough Club in Gastown