Newly open just four days ago in Kitsilano (2004 W 4th Avenue) is Cixi Wonton, a new eatery offering wonton dishes.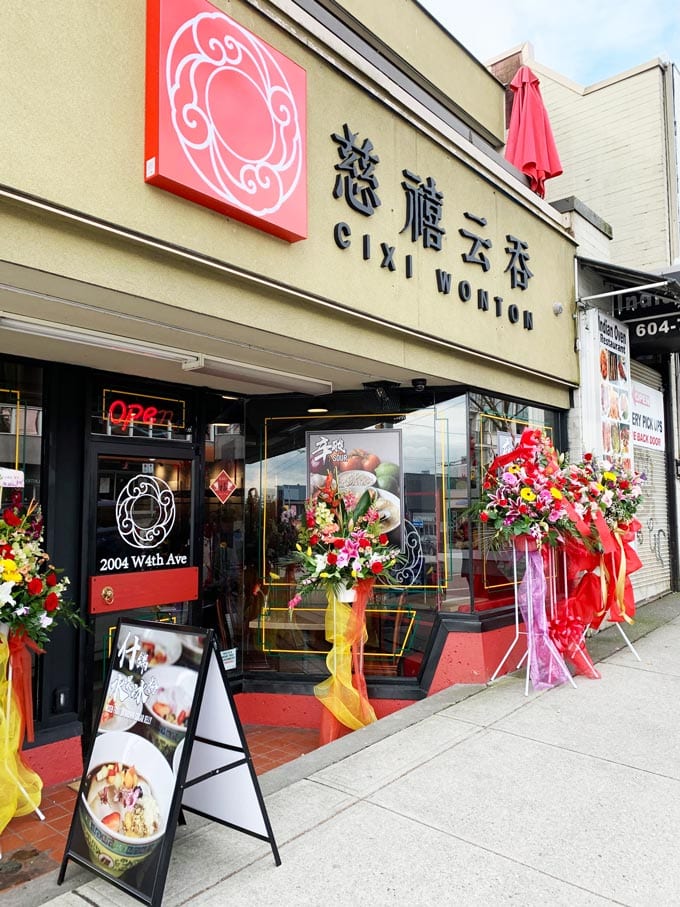 For some historical context, "Cixi" refers to Empress Dowager Cixi – a Chinese Empress Dowager who was the de facto supreme ruler of China in the late Qing dynasty for 47 years.
Note: This post is not sponsored.
Cixi Wonton Menu
They only offer one type of wonton which has a pork filling with water chestnut and wood ear fungus.
There are three different soup bases: Spicy & Sour Seafood; Mala; and Chicken ($14.99 – $15.99).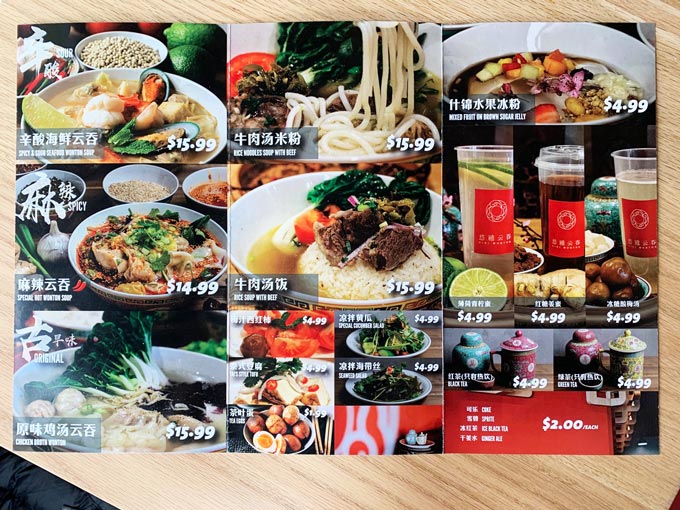 There are also some small dishes like Cucumber Salad; Thai-style Tofu; and Seaweed Salad.
Some drink options are Lime & Mint; Brown Sugar Ginger; Prune & Rock Sugar; Black Tea and Green Tea.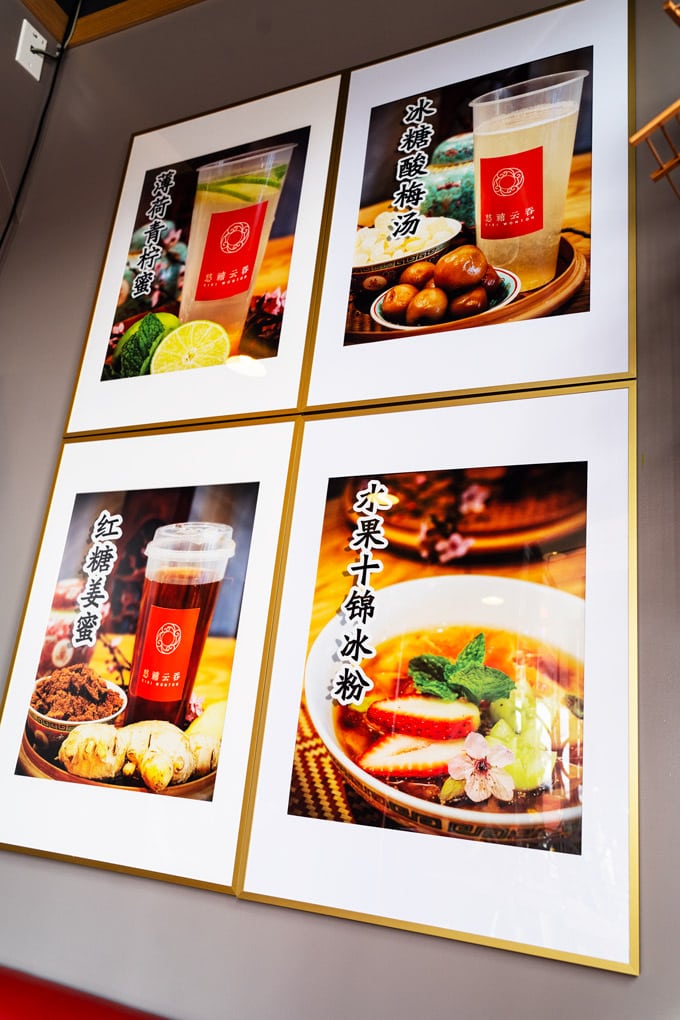 Interior
The interior features some traditional style Chinese furniture. There are some tables with large plexiglass dividers.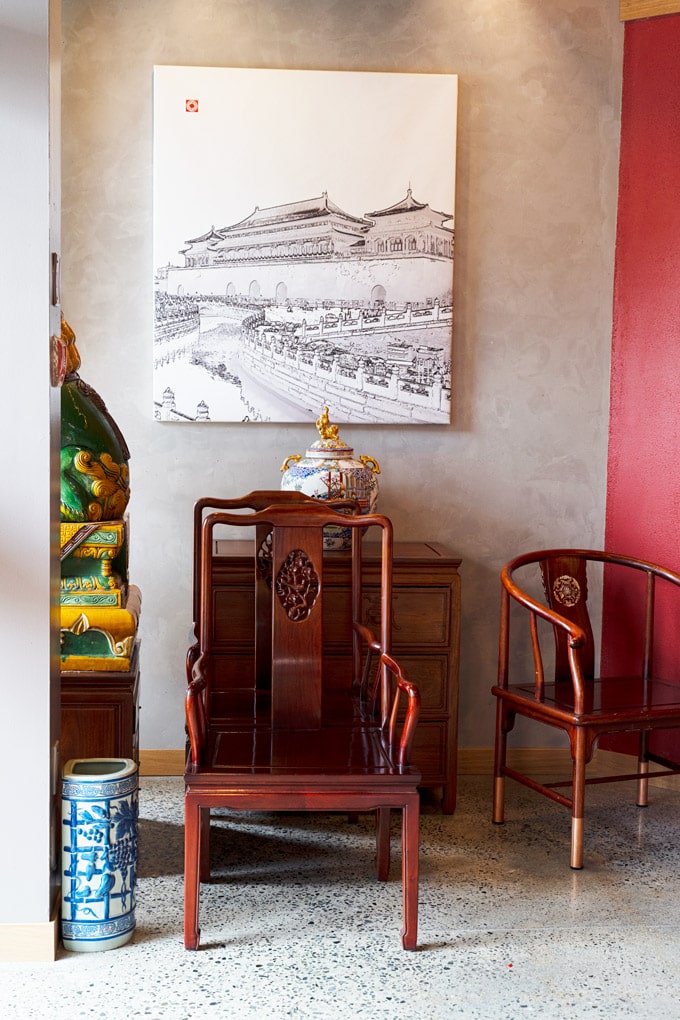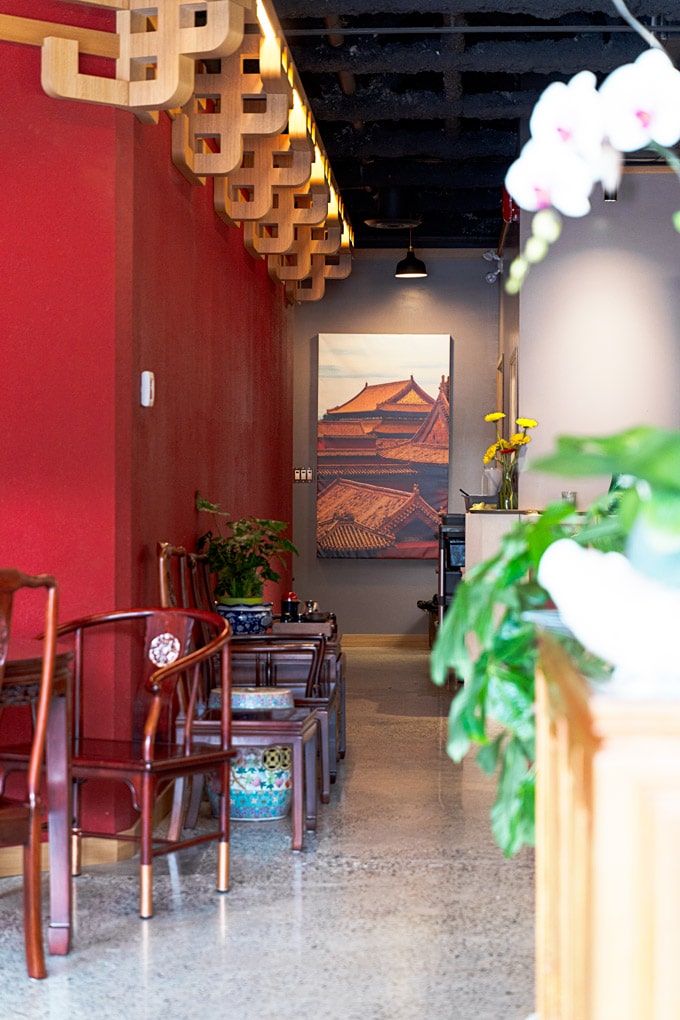 My Experience
We ordered the Wontons in Chicken Broth; Wontons in Mala Broth; Lime and Mint Drink; and Bingfen.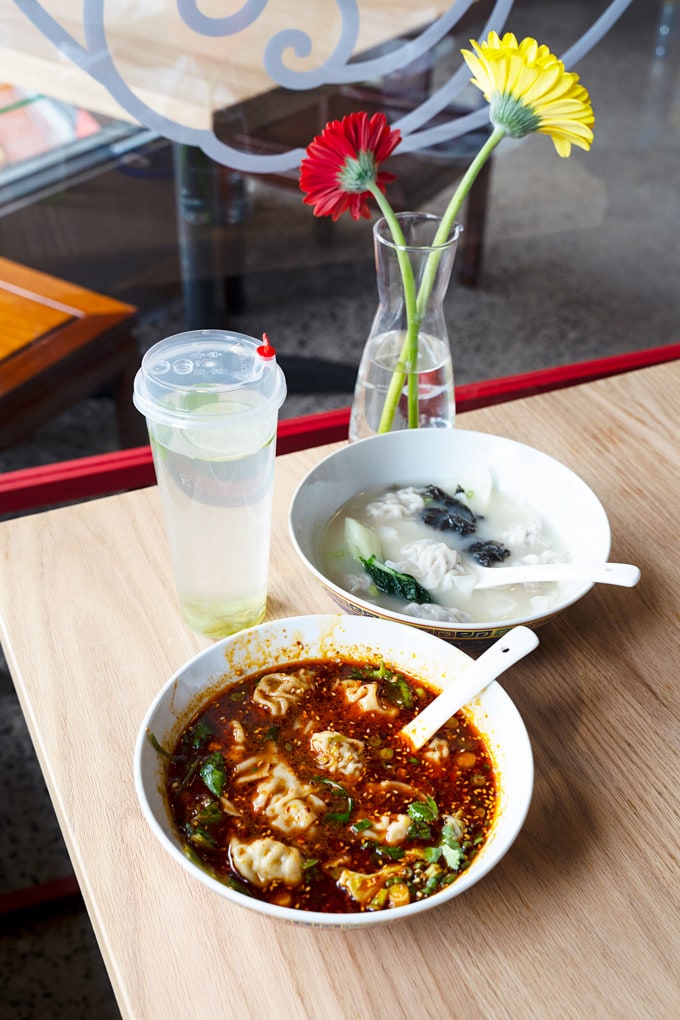 The dumpling fillings were not dense and very tender (but not bouncy).
I liked a bit of the crunch from the water chestnut and wood ear fungus.
The chicken broth was quite nice, still flavourful without being salty.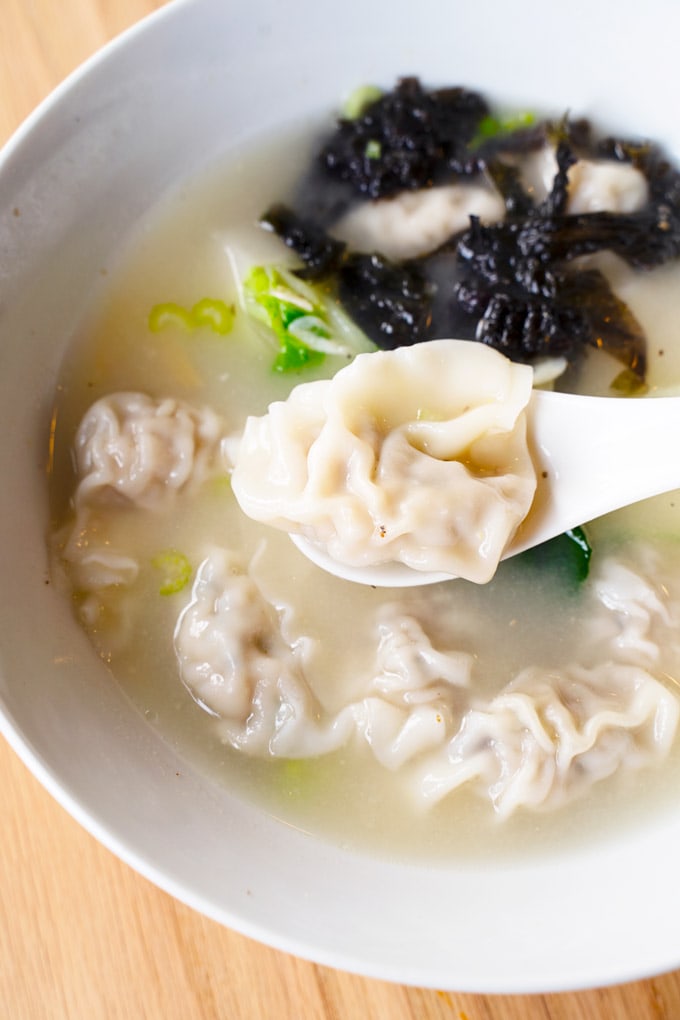 The Mala flavour was right but it will overpower the taste of the wontons.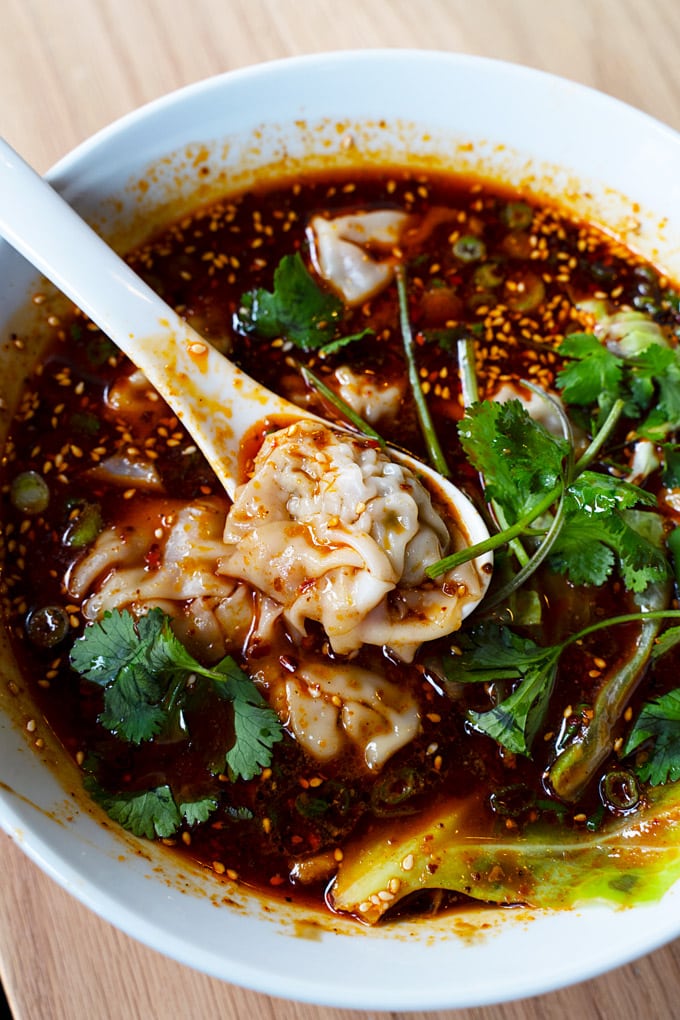 I didn't count how many wontons there were in each bowl but I think there were probably 8 – 10.
I enjoyed the Lime & Mint Drink which was refreshing (not super sugary) and went well with the wonton dishes.
To finish off, we had the bingfen with mixed fruit and jelly. It was cool, sweet and fruity.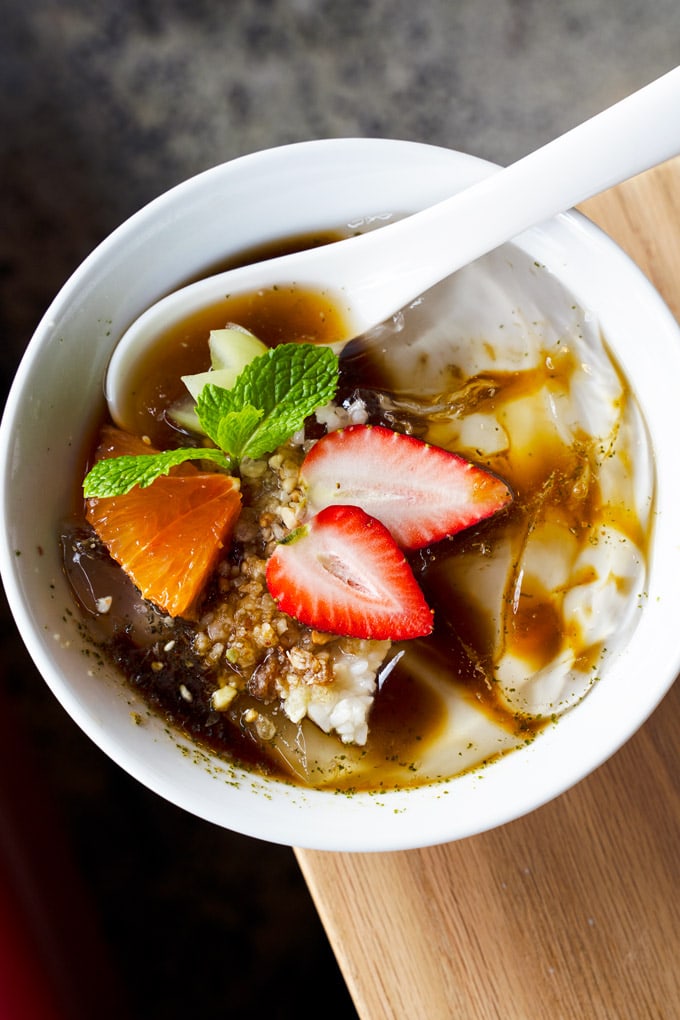 The wontons were good but the overall menu seems limited in choices. I guess I thought there would be different types of wontons offered.
However, in China, there are small mom and pop shops which serve exactly one type of wonton in one type of broth. So perhaps, this shop wanted to be focused as well.
We went on their fourth day of opening and it seems they are still working out the operations. Service was slow but they were apologetic.
I'd probably be interested in getting takeout from them in the future.