Easter Holiday 2021 takes place Sunday, April 4. Here's a look at Easter Ann Arbor 2021 restaurant offerings including brunch, lunch, and dinner.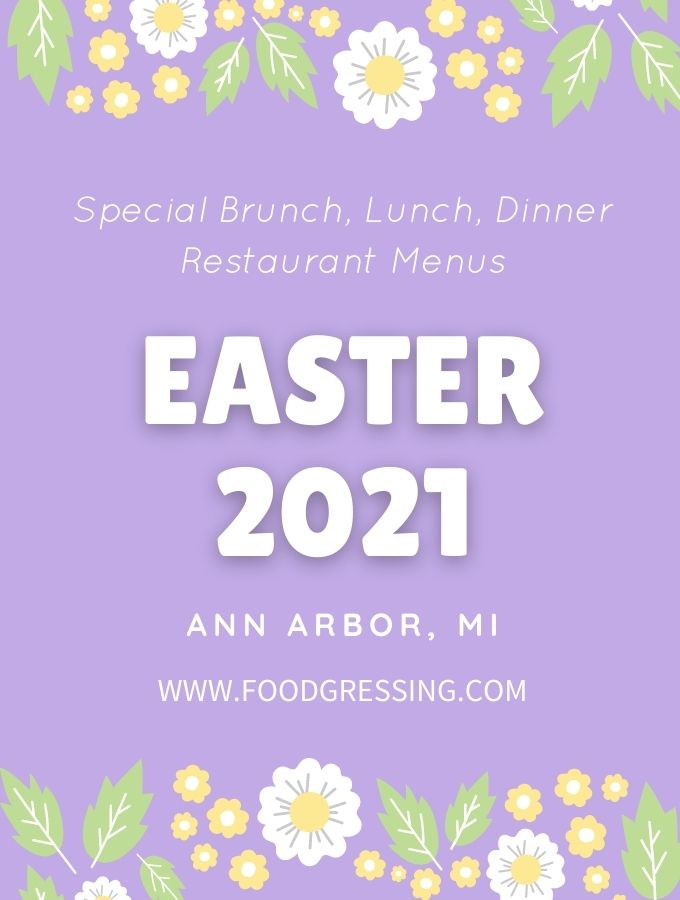 This list is updated as information becomes available. Please reach out to me [email protected] or @foodgressing on social media (Instagram, Facebook, Twitter, TikTok) for any suggestions.
Easter Ann Arbor 2021 Restaurant Offerings
Dixboro House
Dixboro House is offering a ready-to-eat Easter dinner to enjoy at home ($190) (serves up to 6). Available for pickup April 4 from 12 PM – 7 PM.
MENU:
Marinated Cerignola Olives
Treviso
curly endive and radicchio, parmesan, breadcrumbs, anchovy
Slow Roasted Lamb Racks
lemon, garlic, parsley jus
Spring Garlic Pudding
english peas, snap peas, oyster mushrooms
Binjte Potato Puree
ADDITIONS:
Sommelier Paired Wine (1 Red & 1 White) +$50
Choice of Pie | Lemon Meringue, Banana Cream, or Strawberry Rhubarb +$30
Sava's
Sava's is offering a take home, ready to warm Easter meal ($165), serving 6.
The menu includes:
coca-cola glazed ham
shrimp cocktail, horseradish-lemon cocktail sauce, tarragon & pickled onion remoulade
spring pea salad, snap peas, radish, spinach, crispy bacon
grilled asparagus & green bean casserole
scalloped potatoes
lemon meringue tart
About Easter Holiday: Dates, Food Traditions, Easter Egg Origins
Have you wondered how Easter actually became a holiday, or where its trademark bunnies and eggs came from?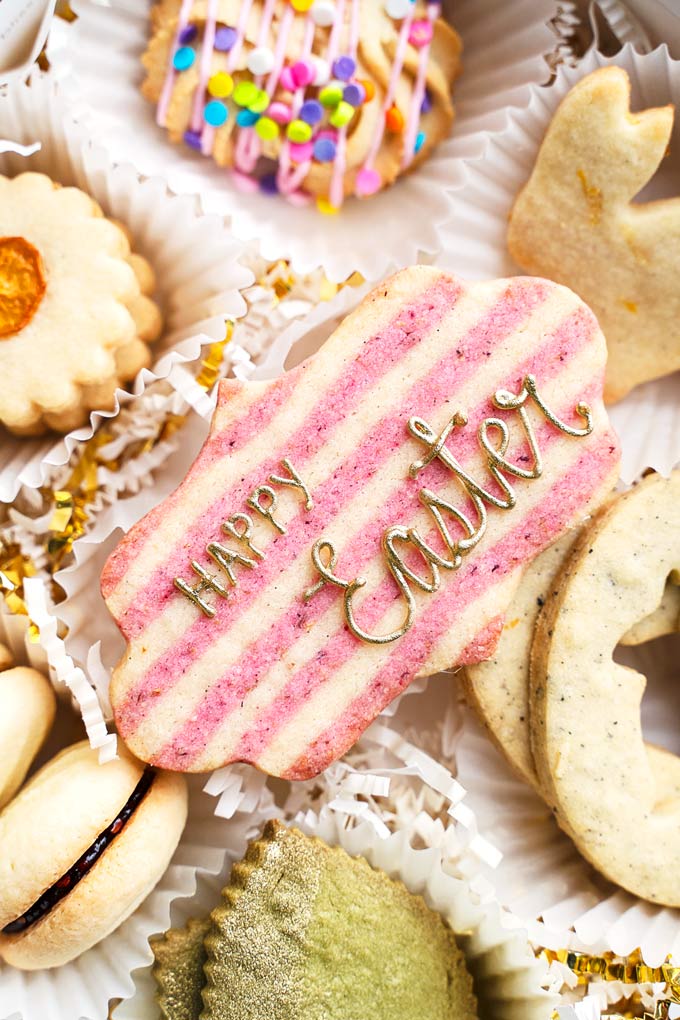 Check out my Easter Holiday post which looks at the origins of Easter, some of the traditions and a few fun facts on Easter Eggs and the Easter Bunny.
Easter Quotes, Wishes and Captions
Whether your Easter is all about fun, or a bit of fun mixed with the holiday's religious significance, here is a roundup of some Easter quotes, wishes and captions for that holiday Instagram post or greeting card.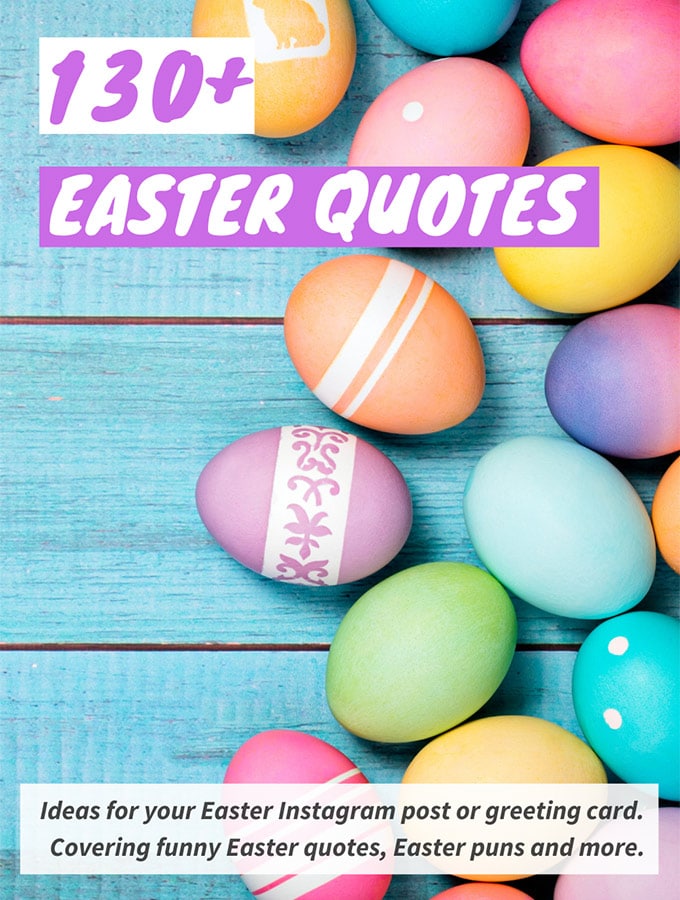 Some of the quotes I have in the post include:
Filling my basket with love and joy… and also chocolate. Lots of chocolate.
Biting the head off my chocolate bunny, but I won't bite you!
There's nothing better than a friend… except a friend with chocolate.
Free Easter Greeting Cards
If you're looking to send an Easter greeting card, check out Canva.com (referral link) for free Easter card templates and start designing.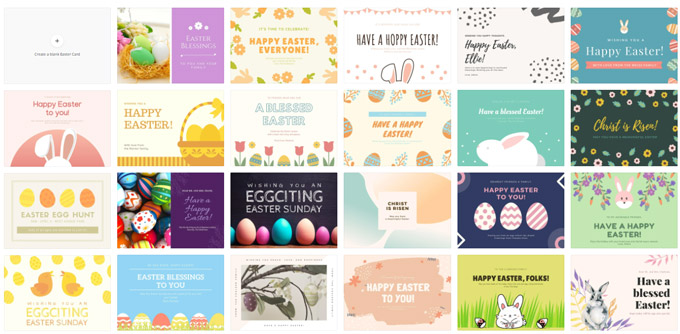 I have been using Canva for years and if you're new to Canva, please feel free to use my Canva referral link to sign up for free.
It's a great graphic design platform used to create social media graphics, presentations, posters, documents and other visual content.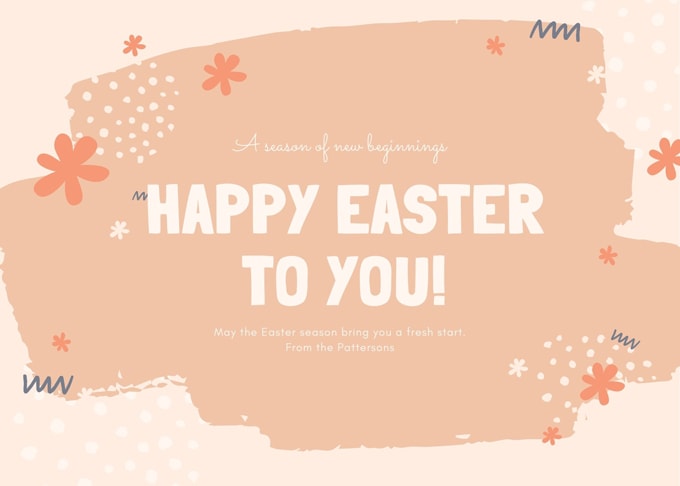 Even though there is a premium version, you can do A LOT on the free version.