I recently had the pleasure of dining at Cincin Ristorante on Robson Street to try out a few of their spring features. Leading the kitchen is Chef de Cuisine Andrea Alridge as Executive Chef Andrew Richardson splits his duties between Cincin and and Elisa.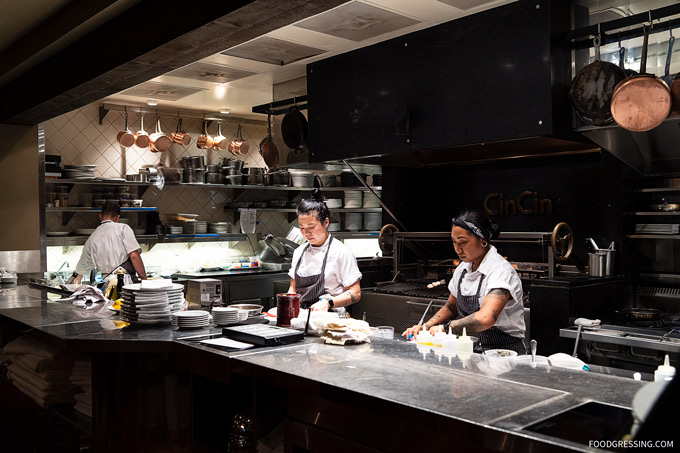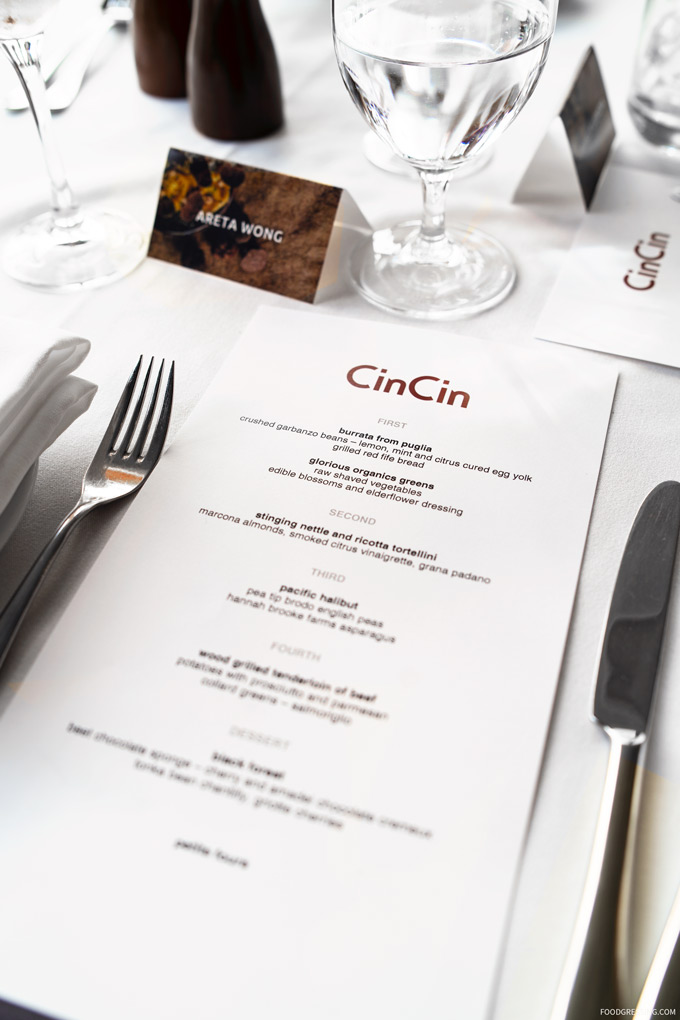 To start, we enjoyed a pair of sweet and succulent spot prawns.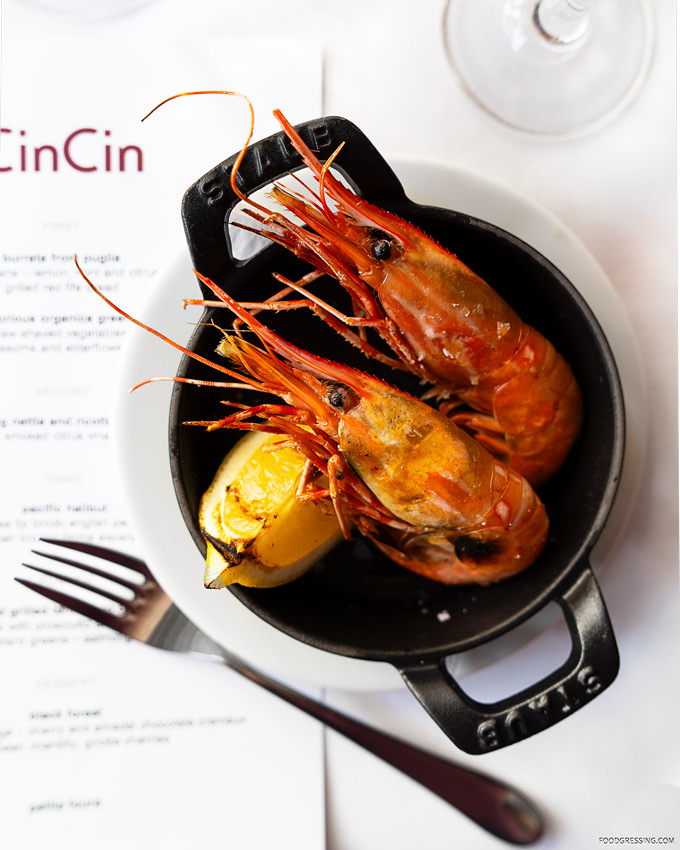 The first course was burrata from Puglia with grilled red fife bread topped with crushed garbanzo beans and lemon, mint and arugula.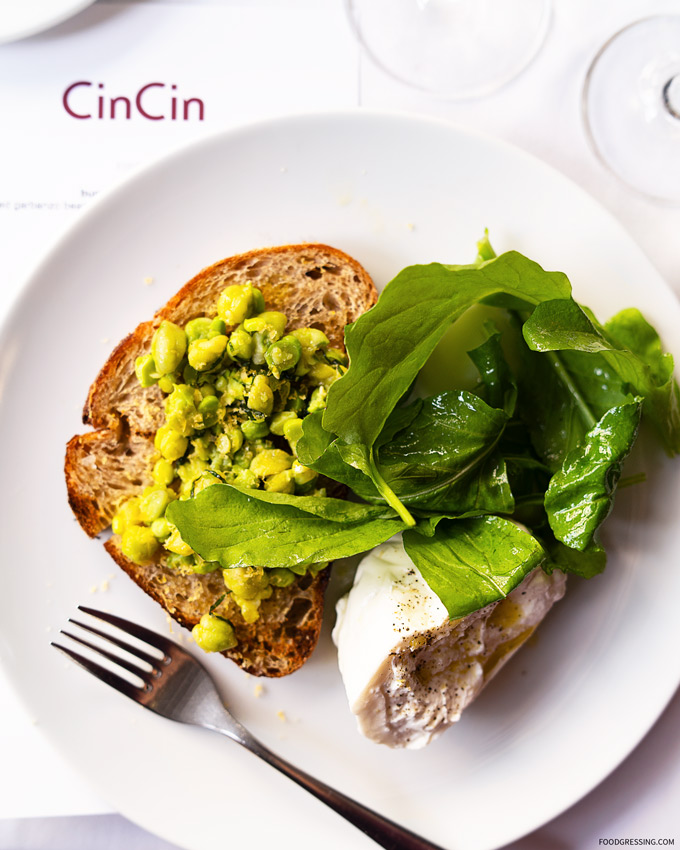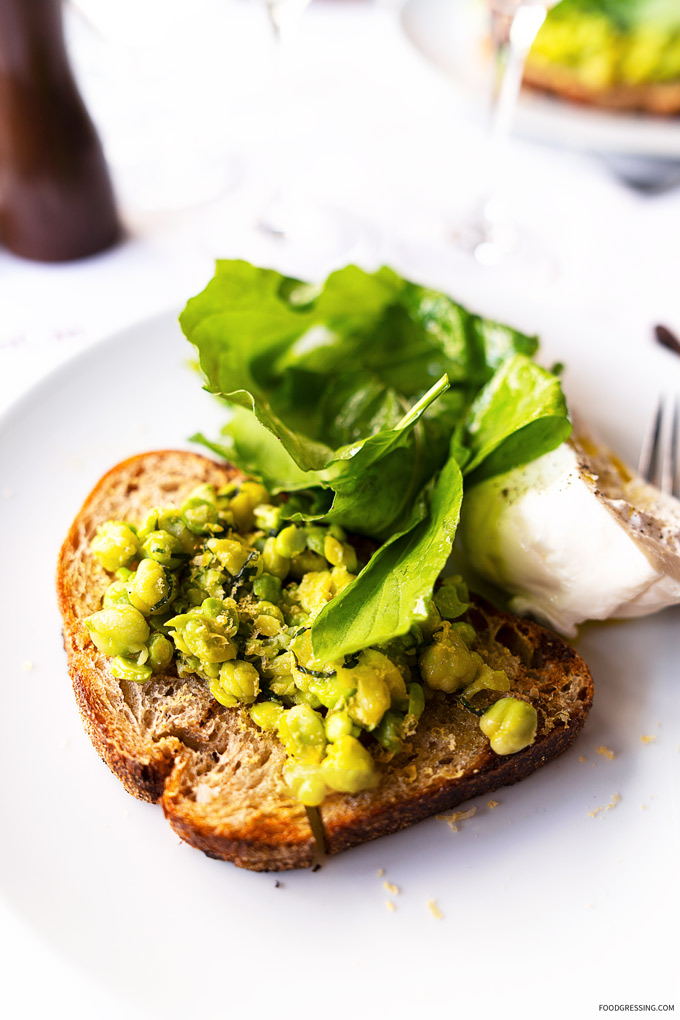 We also enjoyed a very bright and refreshing organics green salad with raw shaved vegetables, edible blossoms and elderflower dressing.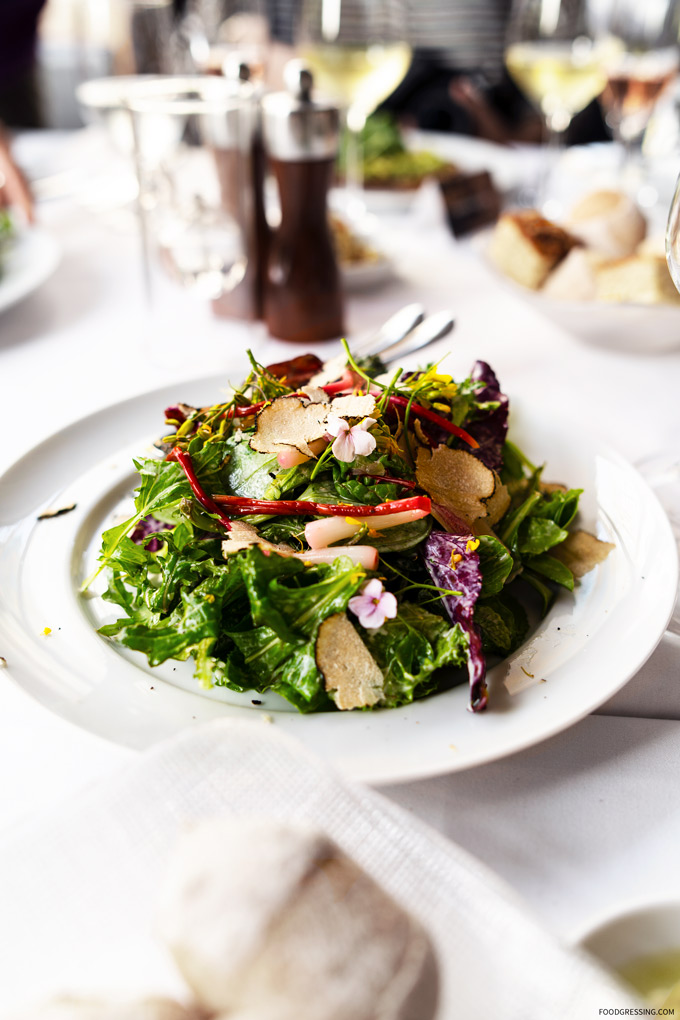 Next was the pasta course: stinging nettle and ricotta tortellini topped with marcona almonds, grana padano, summer truffle and dressed in a smoked citrus vinaigrette.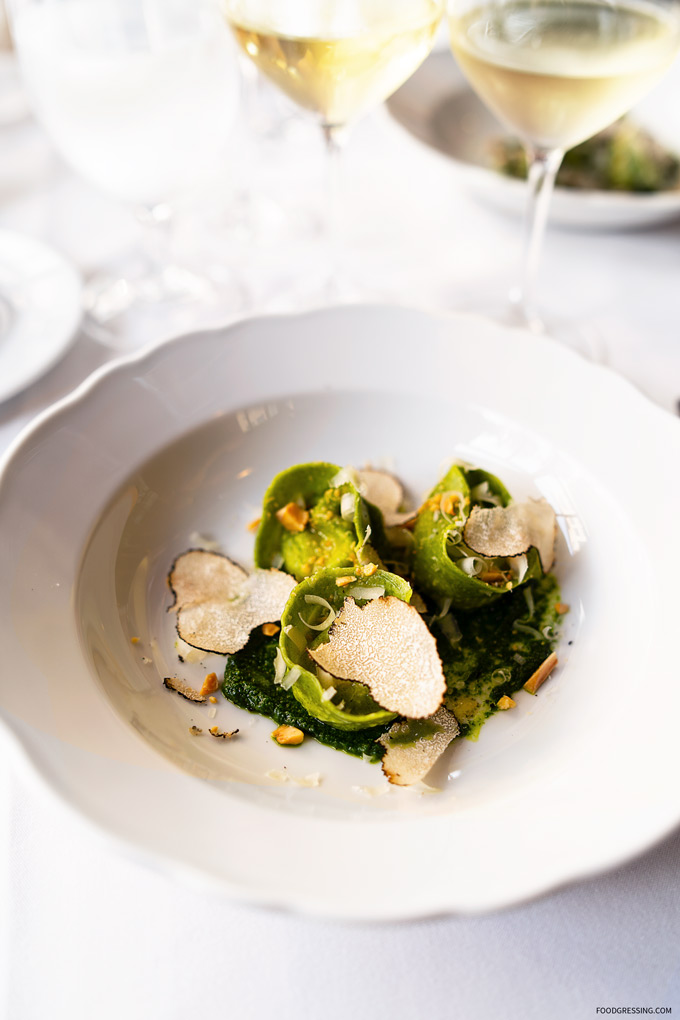 The seafood main was Pacific halibut with pea tip brodo English peas and Hannah Brooke farms asparagus.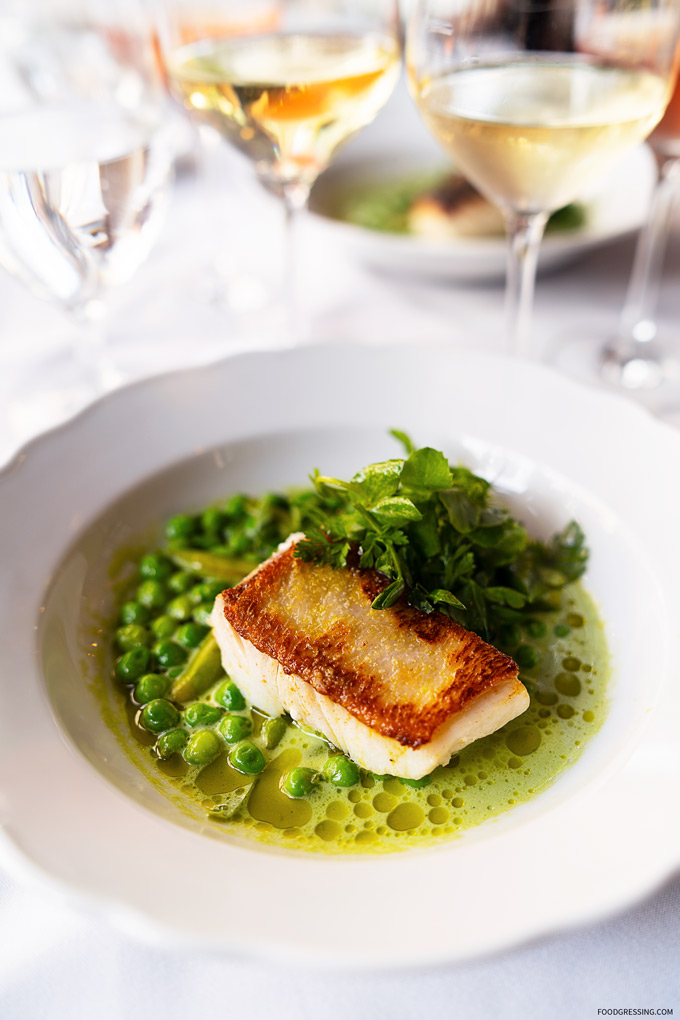 Cincin is known for their wood-fired cooking and the fourth course featured a wood grilled tenderloin of beef accompanied by potatoes, prosciutto, parmesan collard greens in a tangy, buttery salmoriglio sauce.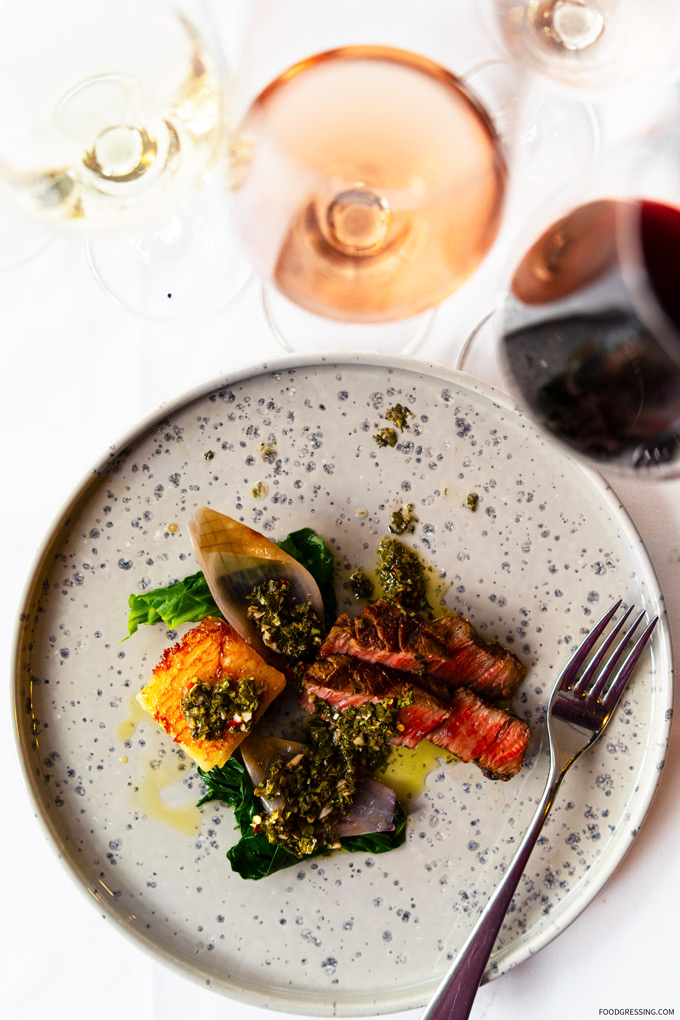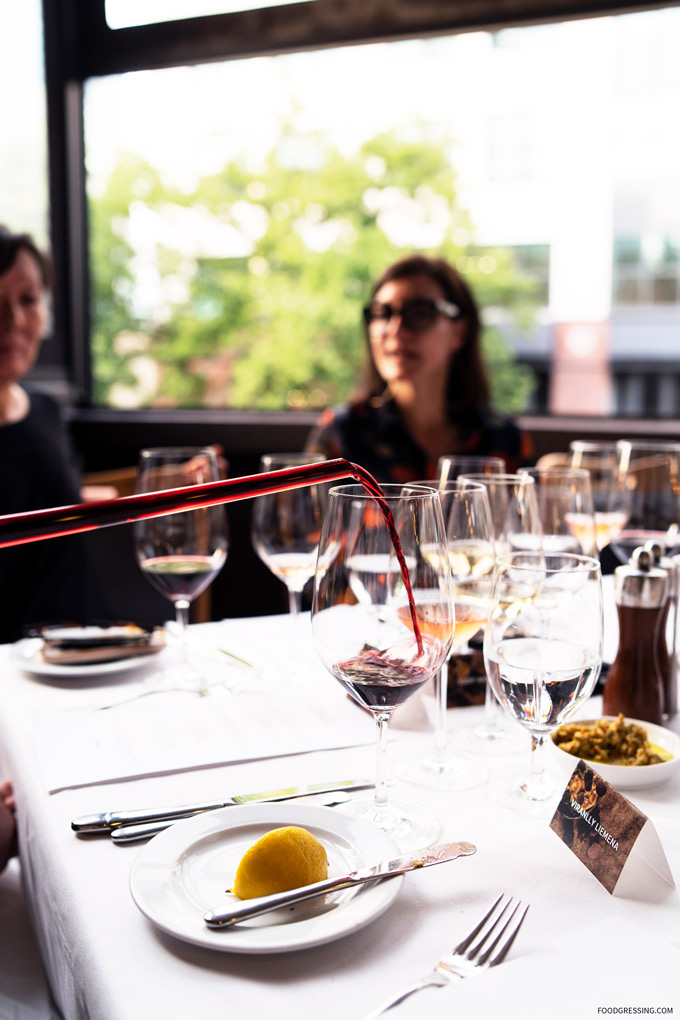 To finish off the amazing meal was the Black Forest – a beet chocolate sponge cake with cherry and amadei chocolate cremeux, tonka bean chantilly, and griotte cherries.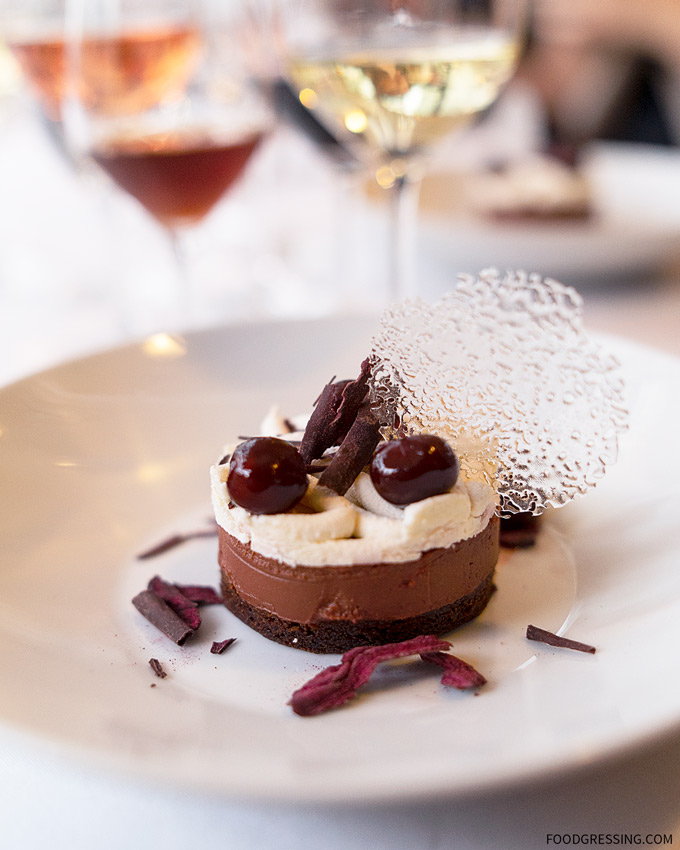 The evening featured delightful wine pairings by Wine Directors Shane Taylor and Michael Littleford.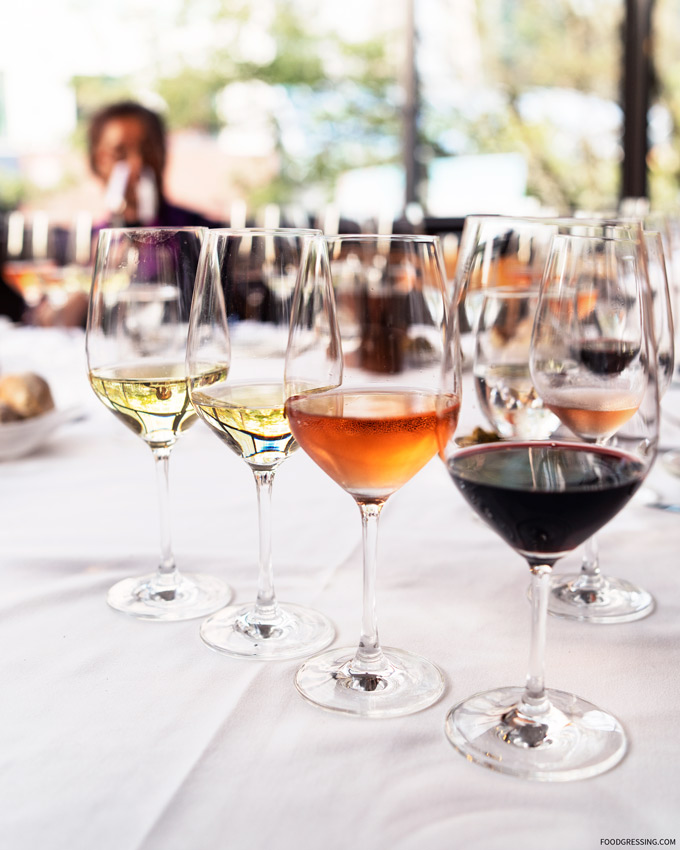 Thank you to the Chef Alridge, Restaurant Director Richard Luxton, Restaurant Manager Elle Boutilier, Wine Director Shane Taylor, Assistant Wine Director Michael Littleford and Bar Manager Shion Fujita for a wonderful evening of food, wine and company.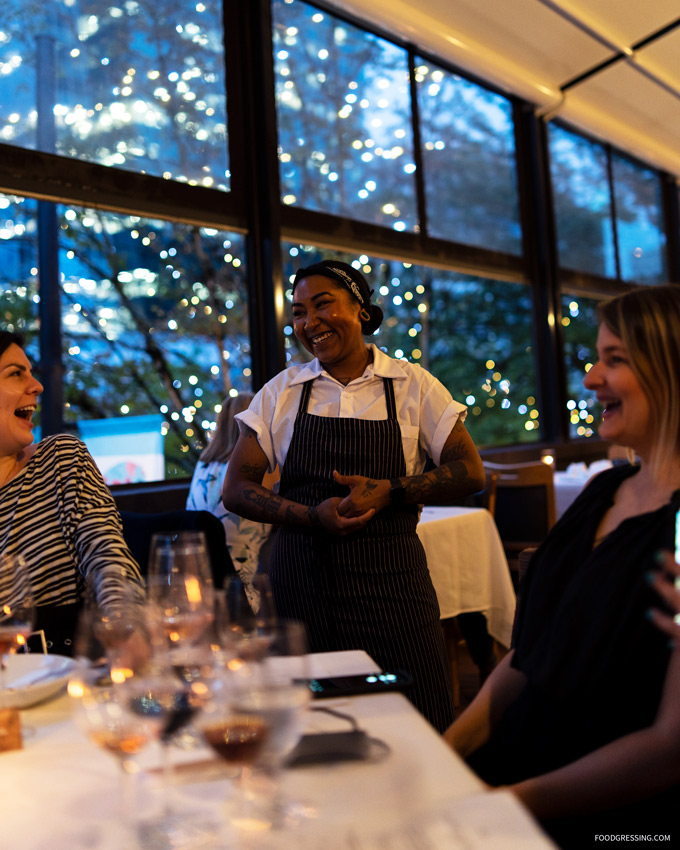 For more information, visit cincin.net