Located in the Moda Hotel in Downtown Vancouver's arts and cultural district, Cibo Trattoria is a place where you can enjoy simple, rustic food, casual service and good wine. This month, the restaurant has unveiled a number of new signature Italian-inspired breakfast and lunch dishes crafted by Executive Chef Curtis Luk.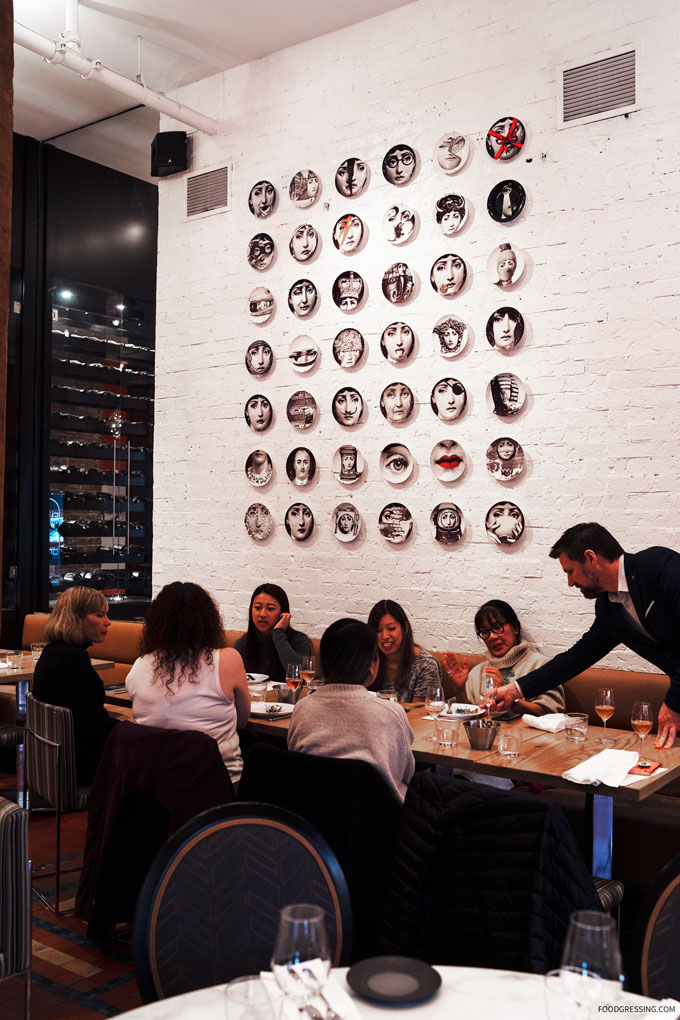 I was invited to a media tasting of their lunch dishes. Here's a look at what you can expect.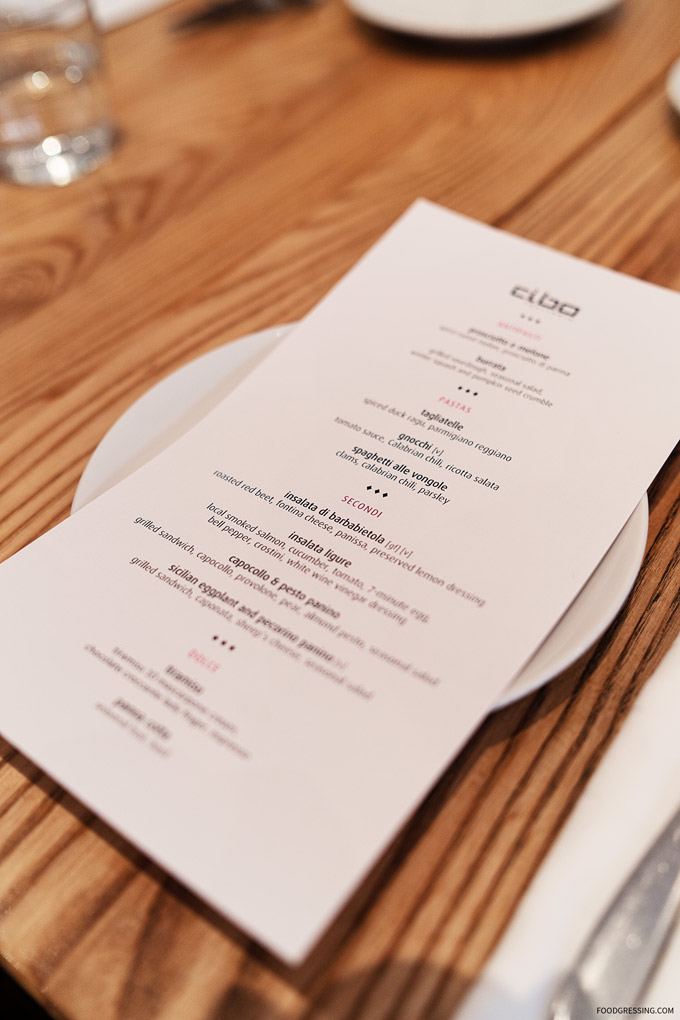 ---
Cibo Trattoria Lunch Menu
For lunch, appetizer ($5 – $18) selections includes items like arancini (porcini mushroom, mushroom jam), burrata and ever-changing daily charcuterie and local and Italian cheese plates served with grilled sourdough and seasonal garnishes.
Pasta and risotto options ($18 – $21) include gnocchi, tagliatelle, spaghetti alle vongole and risotto.
Main entrees run around $15 – $21 and feature options like insalata ligure(local smoked salmon, cucumber, tomato, 7-minute egg, bell pepper, crostini, white wine vinegar dressing), polpette (pork and beef meatballs) and bistecca (grilled hanger steak) and so forth.
---
What We Tried
At our media tasting, we tried various antipasti, pastas, entrees and desserts.
Antipasta
Prosciutto e melone
To start, we enjoyed the delicate, deeply savory and thinly sliced prosciutto paired with spice-cured melon ($15). A gluten-free option.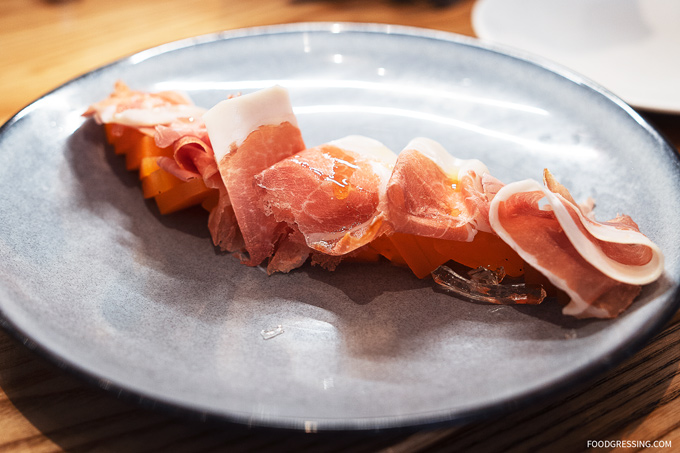 Burrata
The burrata ($17) was wonderfully fresh, creamy and smooth. It was accompanied by grilled sourdough, salad, winter squash and pumpkin seed crumble. A vegetarian option.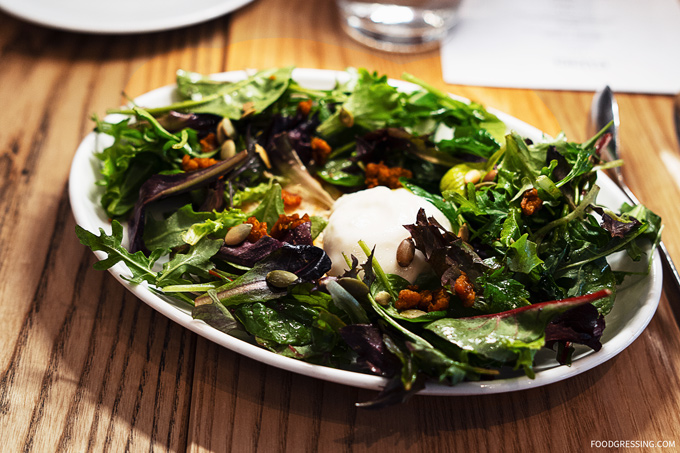 ---
Pastas
Spaghetti alle vongole
The spaghetti alle vongole ($19) was a tasty seafood pasta option featuring clams, calabrian chili, and parsley.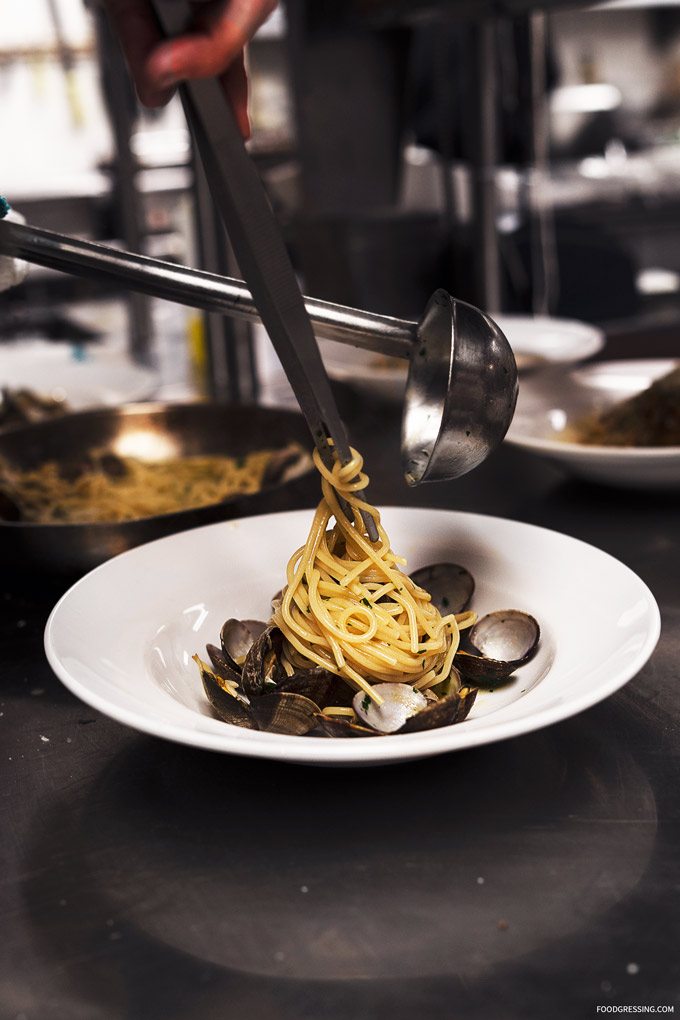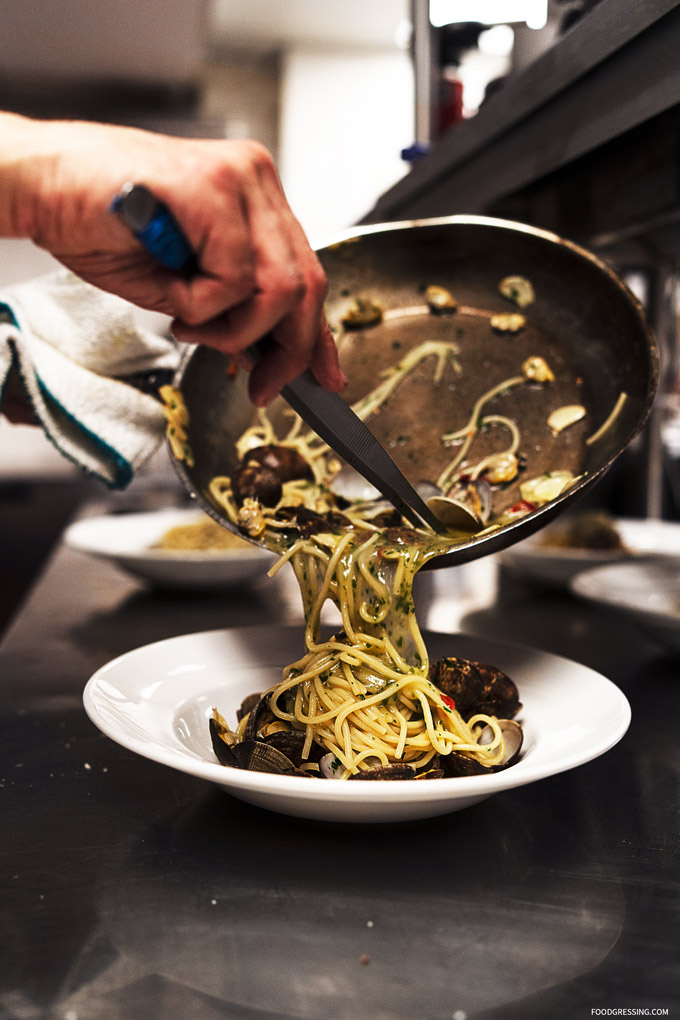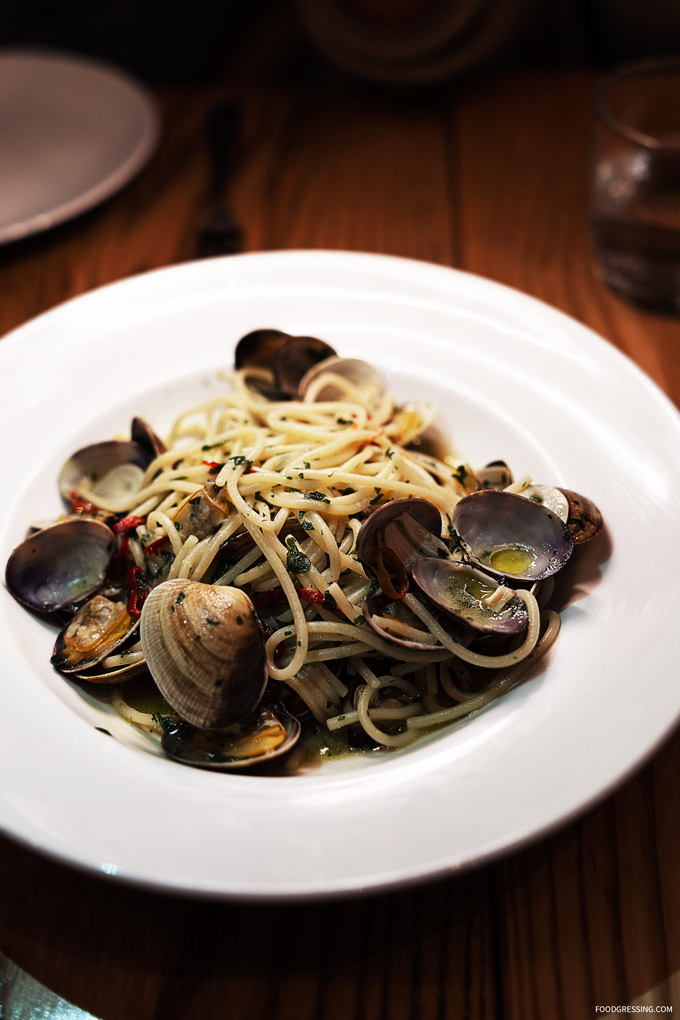 Gnocchi
The soft, pillowy gnocchi ($18) in tomato sauce, Calabrian chili, and topped with ricotta was a favorite among attendees. A vegetarian option.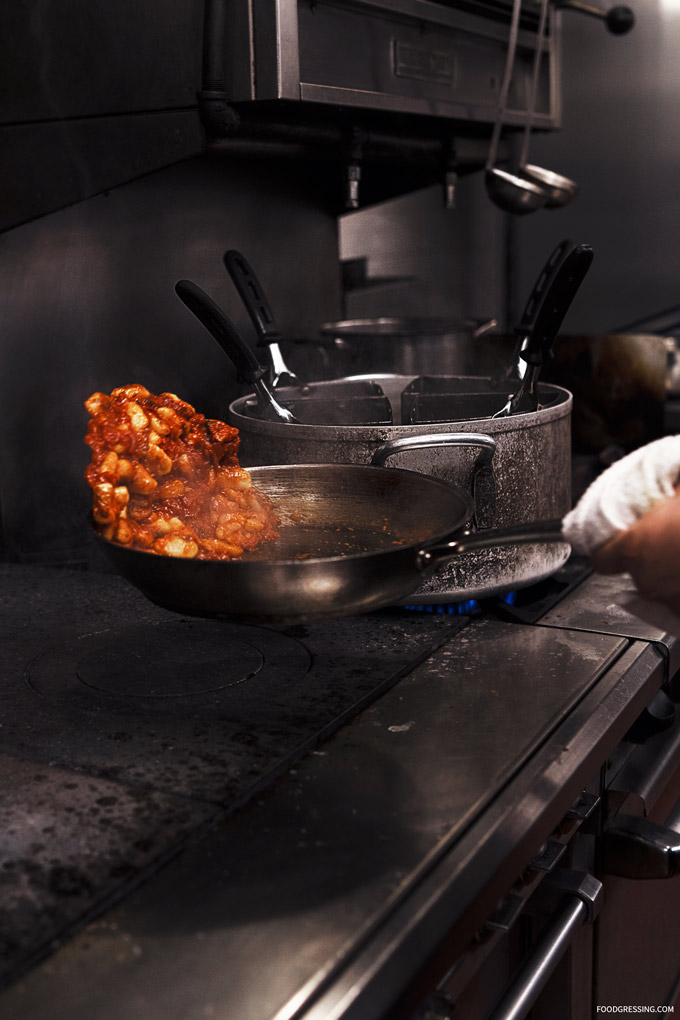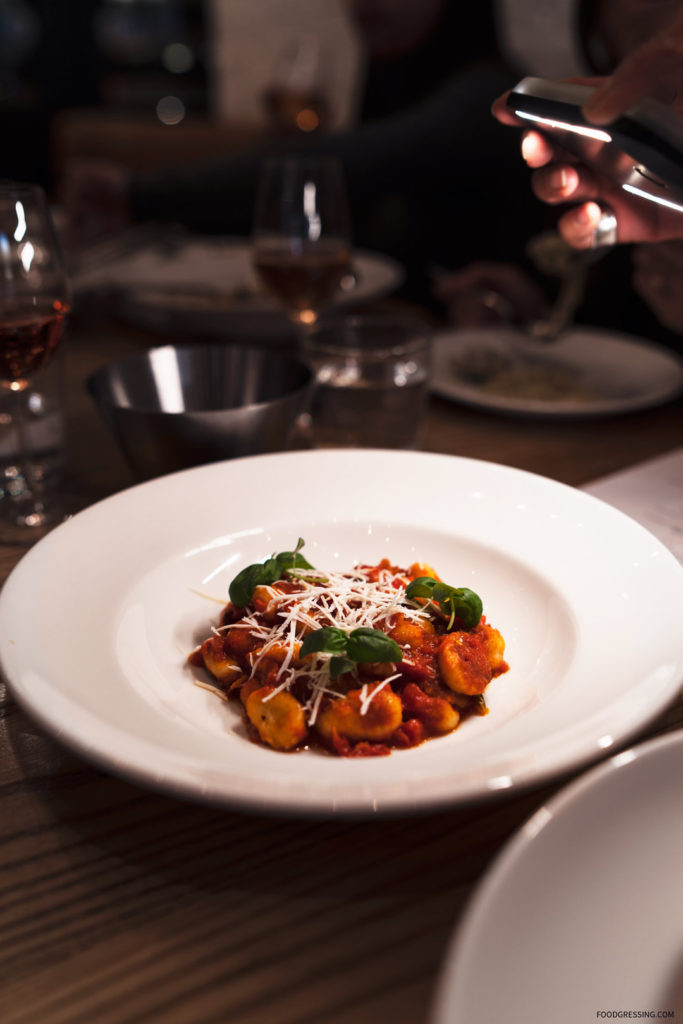 Tagliatelle
The tagliatelle ($21) was my favourite pasta option with perfectly al dente pasta in a hearty spiced duck ragu.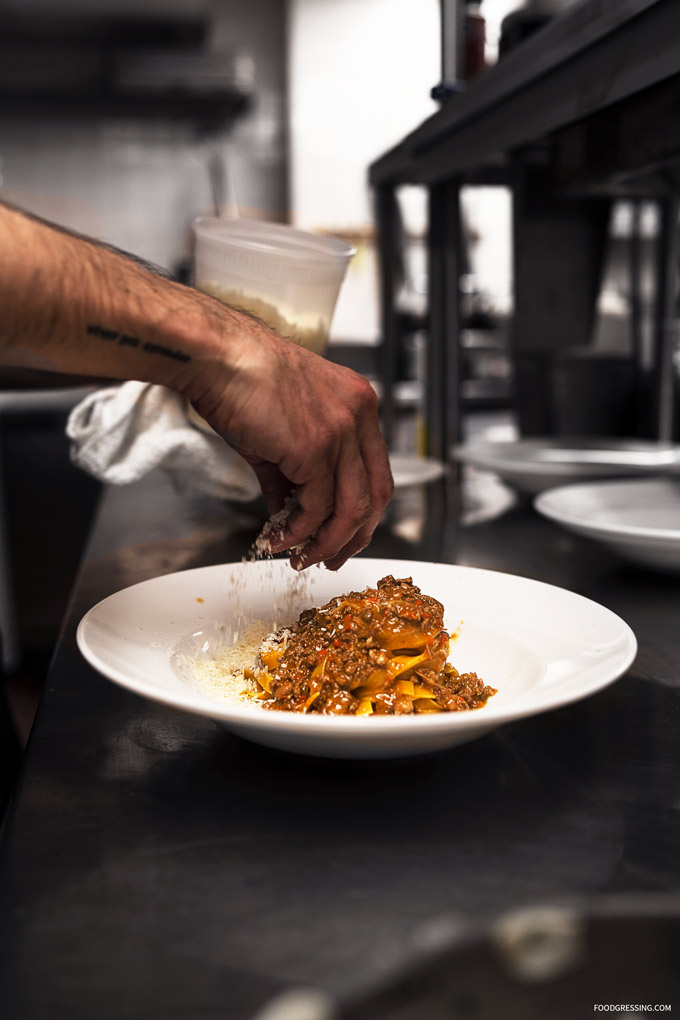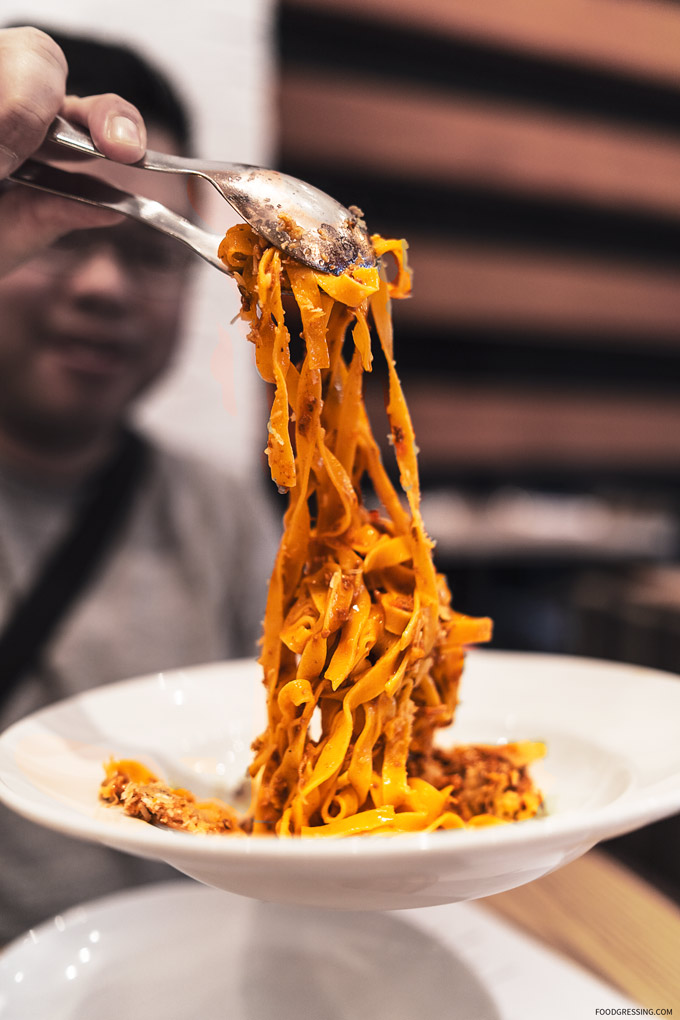 ---
Secondi/Mains
Insalata Ligure
The insalata ligure ($19) is a nourishing protein-enhanced salad option featuring local smoked salmon, cucumber, tomato, 7-minute egg, bell pepper, crostini, and white wine vinegar dressing.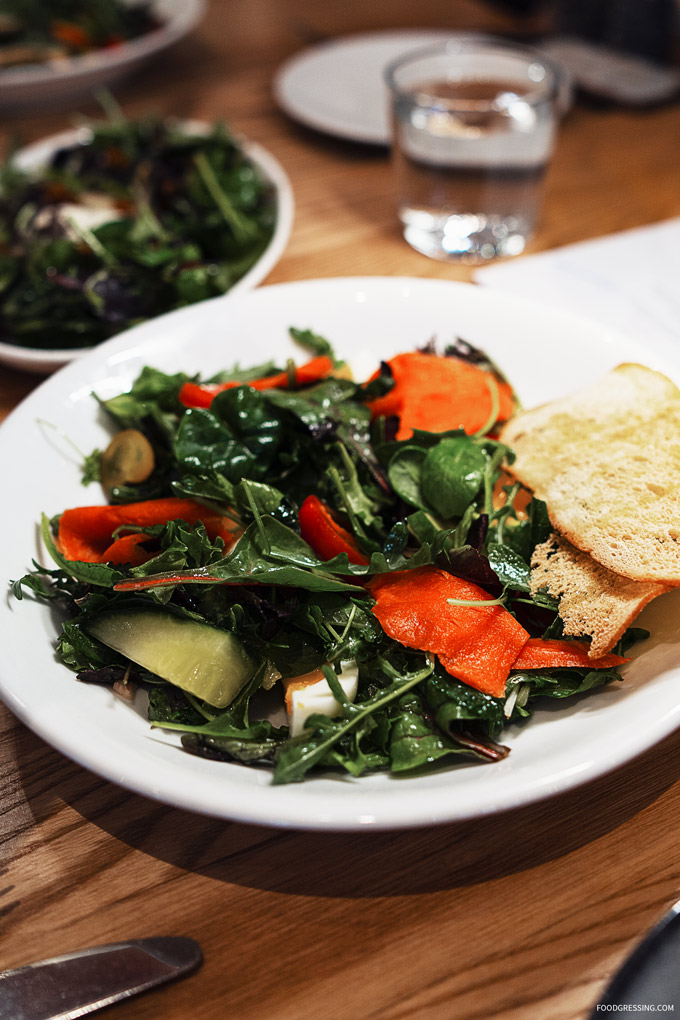 Panino
If you love a good panini, cibo has some grilled-to-perfection sandwich choices: the capocollo & pesto panino ($16) (capocollo, provolone, pear, almond pesto, seasonal salad) and vegetarian sicilian eggplant and pecorino panino ($15) (caponata, sheep's cheese, seasonal salad).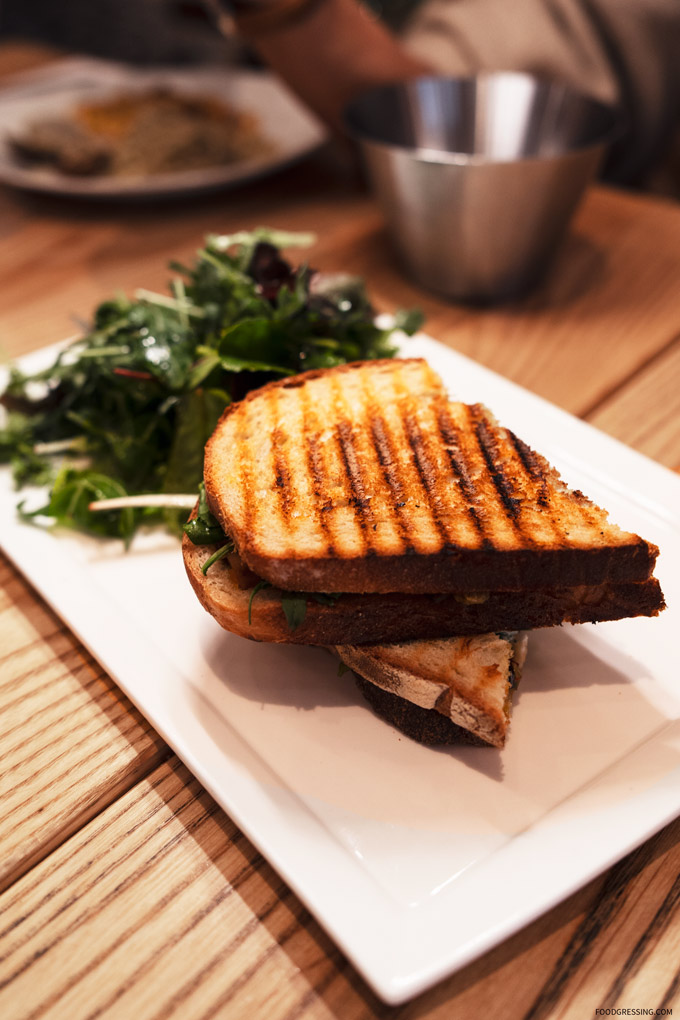 ---
Dolce/Desserts
Panna Cotta
To finish off a fantastic meal, there was the silky smooth and gently wobbly panna cotta ($10) with seasonal fruit and basil.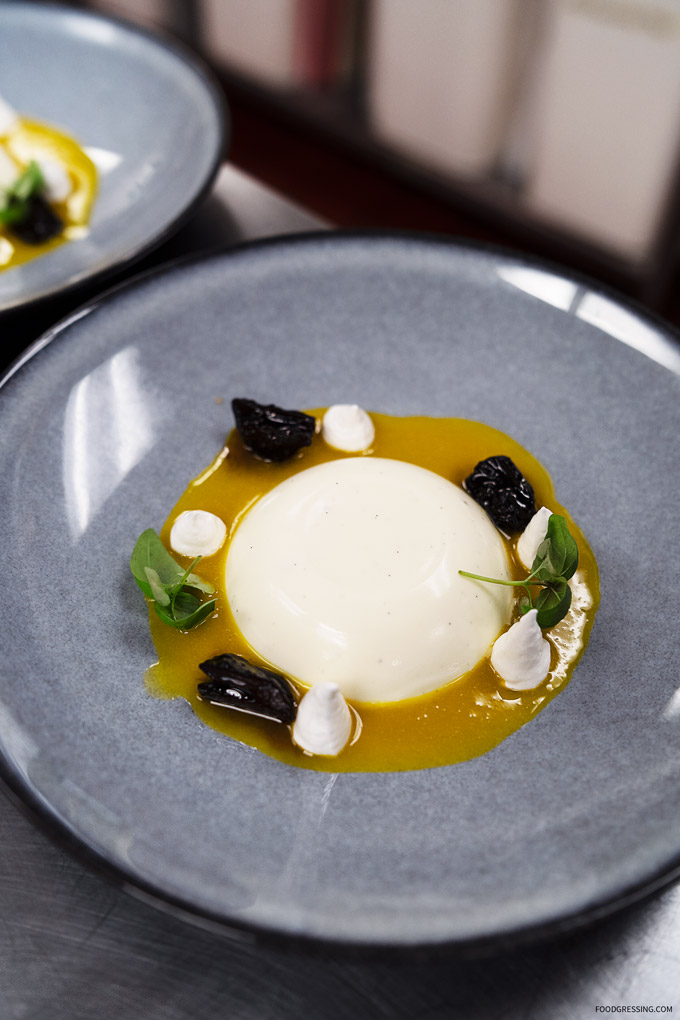 Tiramisu
Cibo also presented a deconstructed tiramisu dessert ($10) with tiramisu 10 mascarpone cream, chocolate croccante lady finger and espresso sauce.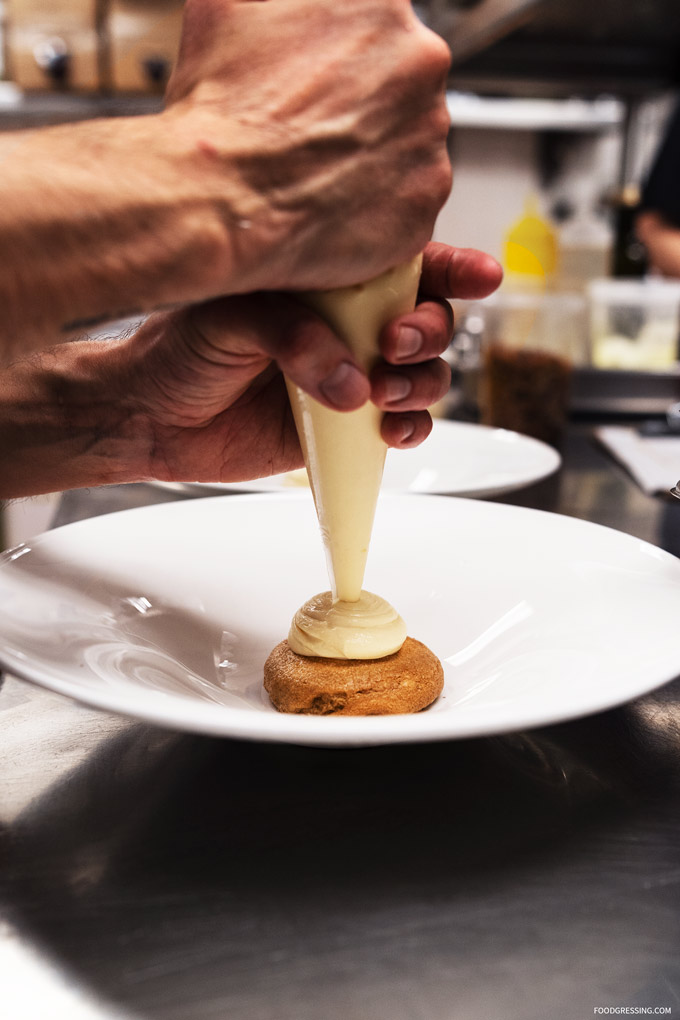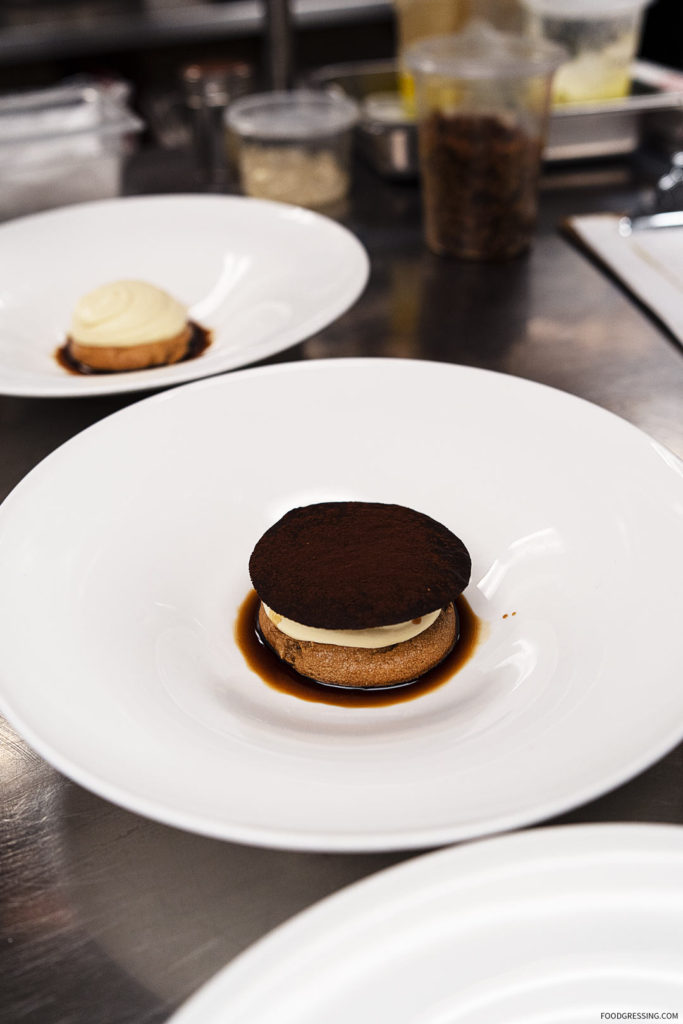 My top choices for each course would be the prosciutto e melone, tagliatelle, insalata ligure, and tiramisu.
Cibo serves breakfast Monday to Friday 7 am – 11 am, lunch from 11 am to 2 pm. Weekend brunch is 8 am to 2 pm. Dinner nightly from 5 pm to 10 pm.
Cibo Trattoria
900 Seymour Street, Vancouver BC
www.cibotrattoria.com