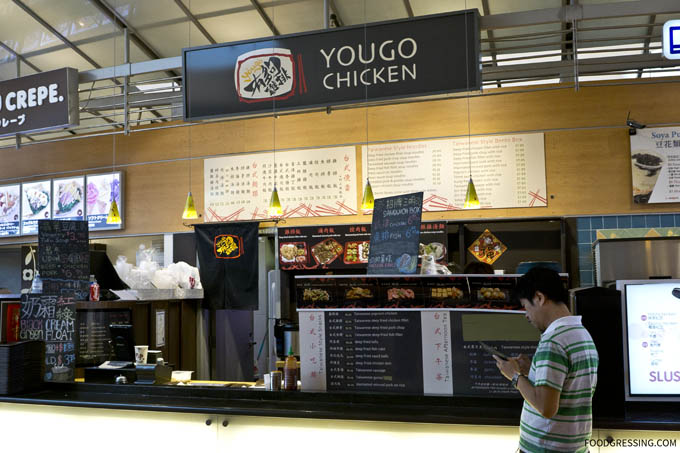 Located within the Aberdeen Food Court, Yougo Chicken is a food stall that specializes in Taiwanese fast food.  On the menu are Taiwanese-style appetizers like popcorn chicken, deep fried varieties (chicken fillet, pork chop, fish fillet, tofu, fish cake, squid balls and more), bento boxes, noodles, and even Taiwanese toast boxes.
I had come to know Yougo Chicken when I attended an Aberdeen Food Court tasting last year which was organized by Chinesebites.com.  At that time, we tried their signature popcorn chicken.  It wasn't very memorable at that time perhaps because I only tried one piece.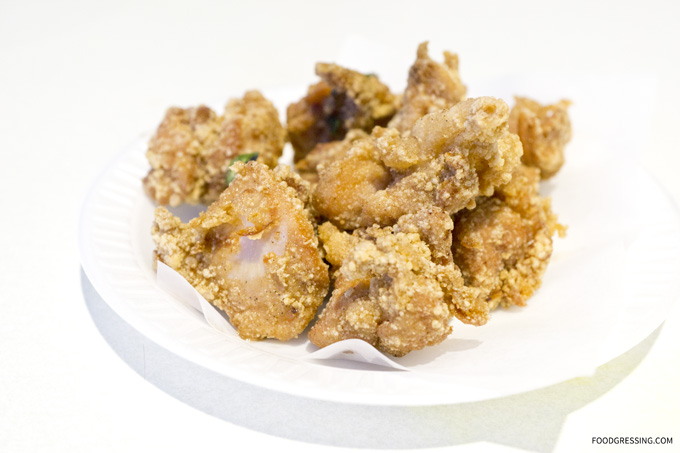 When I was craving for some fried chicken-type snacks recently, I decided to visit Yougo Chicken again for their popcorn chicken.  One order of popcorn chicken was $5.50.  This time around the popcorn chicken was a lot better than I remembered: well-seasoned, tender, moist and piping hot.  I ate the pieces with my hands and appreciated that it wasn't very greasy.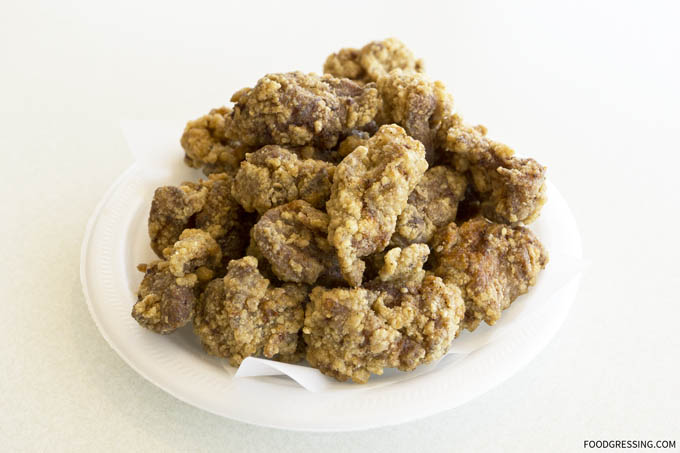 Overall Impression
For a no-frills, delicious pile of Taiwanese popcorn chicken, I would recommend giving Yougo at Aberdeen Food Court a try.  Rating: 4/5