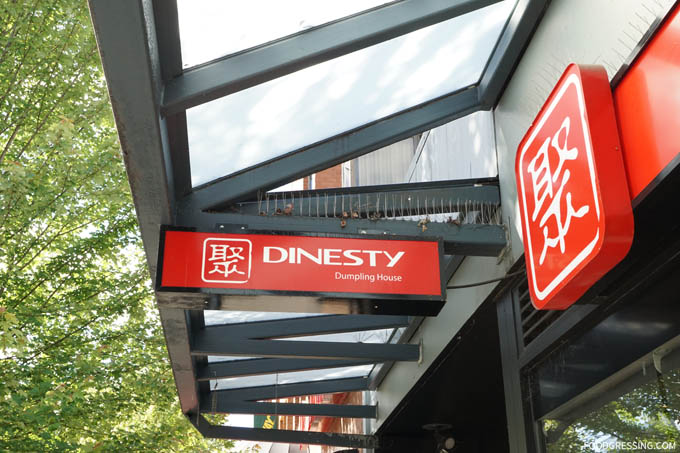 Dinesty Dumpling House is the kind of restaurant you would go to for good Chinese food that is affordable and consistent in terms of quality and taste.  The ambiance of the Dinesty is modern – it's not a mom-and-pop shop.  In fact, they're one of the largest Chinese restaurant chains in Metro Vancouver with 5 locations.  While the Robson location was intended to cater mostly to Westerners, every time I would go there the diners were mostly Asian.  Many of them are the typical Aunties and Uncles you would find at a Chinese restaurant in Richmond.  The Dinesty on Robson is the closest location to me and I have dined there twice in the last while.
What I Tried
At the Dinesty Robson location, I have tried the following:
Lunch special ($14.50)
Steamed pork soup dumplings ($6)
Fried rice with shrimps ($10)
Shanghai fried noodles ($9.50)
Steamed shrimp, scallop & pork soup dumplings ($7)
I went for a quick lunch at Dinesty on the first visit and had the lunch special.  It came with choice of entree, dim sum, and dessert.
I went with the stir-fried beef with green onions and soy sauce, steamed pork soup dumplings and sweet almond tofu (the coconut tapioca was out).  The stir-fried beef was flavorful and arrived to my table piping home.  The savoury broth in the dumpling was rich and the pork filling was tender and nicely seasoned.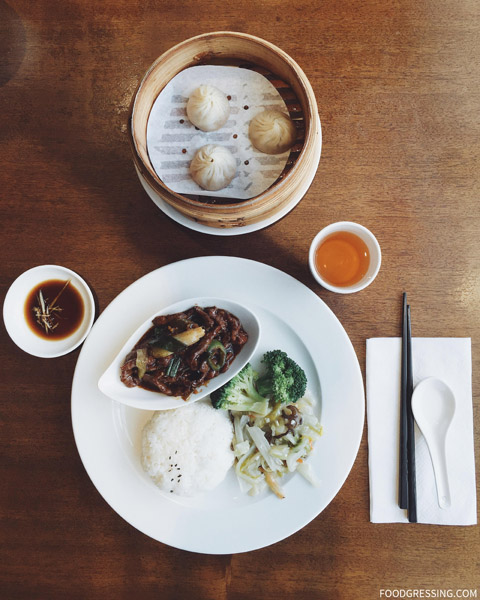 At Dinesty, they have an open kitchen where you can watch the dumpling making process.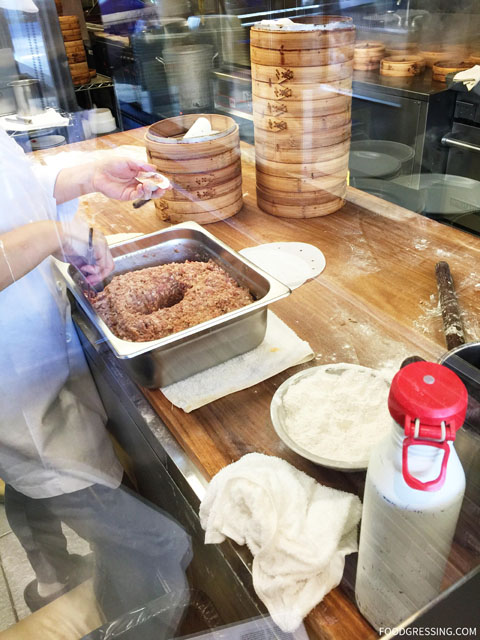 On another occasion, we went to lunch with another family at Dinesty.  This time, there were four adults and two children and we ordered five rounds of the steamed pork soup dumplings.  Every one generally enjoyed Dinesty's version of the pork soup dumplings.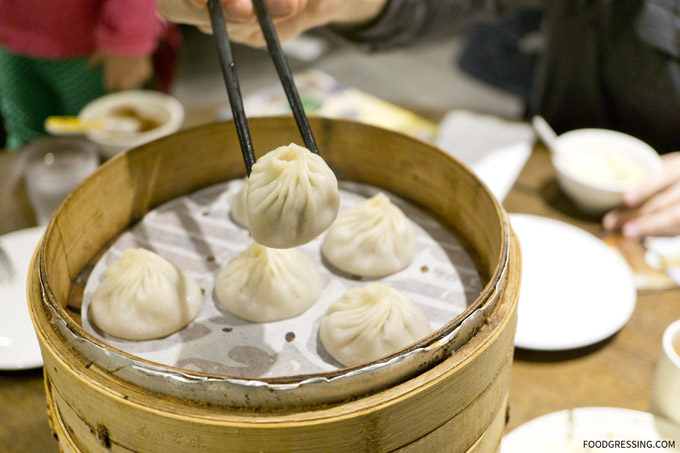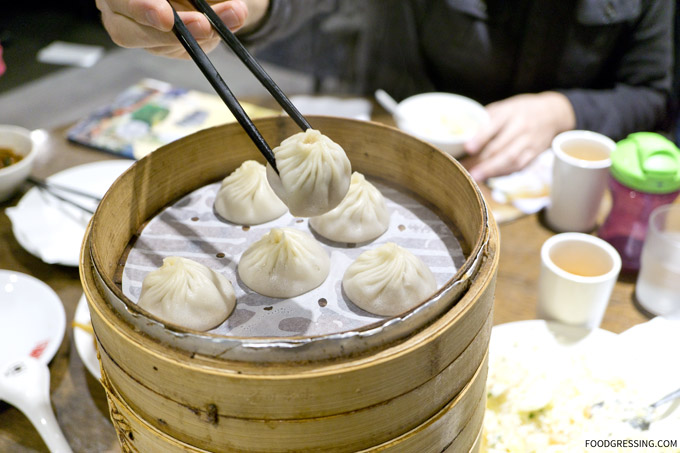 The fried rice with shrimp was a conservative choice of a dish.  The texture of the rice was good  – fluffy with a slightly chewy exterior.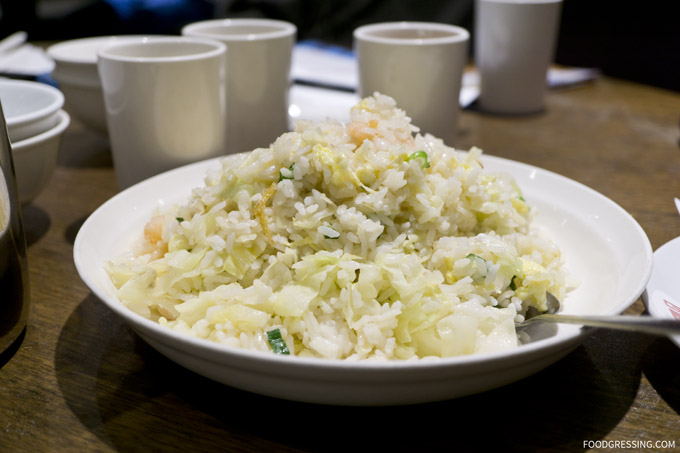 The Shanghai fried noodles were on point and tasty.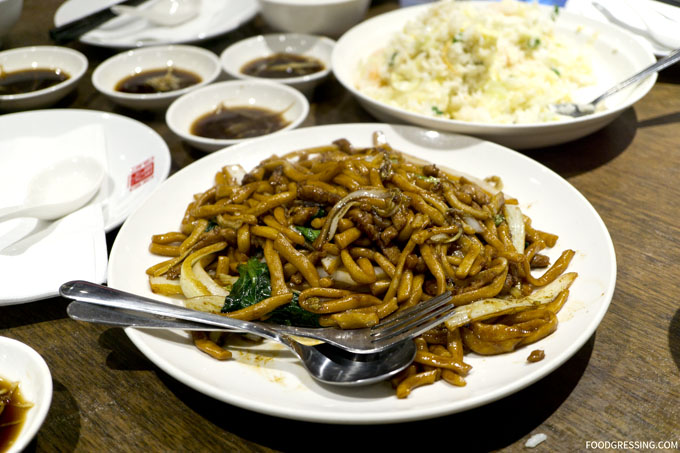 The steamed shrimp, scallop & pork soup dumplings had a nice savoury filling but nothing too remarkable.  I probably wouldn't order this again.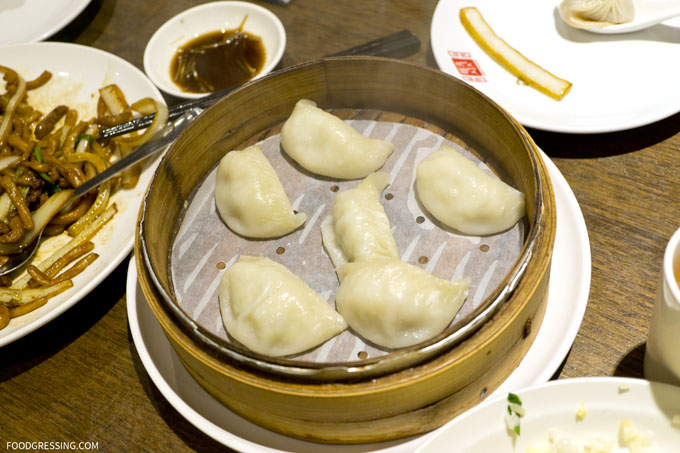 Overall Impression of Dinesty
The steamed pork soup dumplings are worth a try at Dinesty.  All the other dishes at Dinesty are reasonable in terms of portion, quality and taste.  Rating: 4/5
Website: http://dinesty.ca/