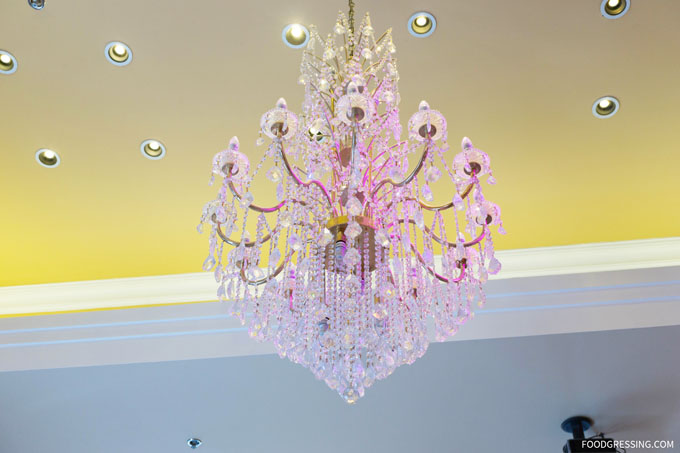 Shiang Seafood Restaurant caught my attention when I noticed them being a popular location for Chinese wedding banquets in Metro Vancouver.  On Zomato, most people seemed to have positive reviews for them as well.  When I saw their dim sum deal for 4 on Axka recently, I decided to take advantage of it.
Elegant & Grandiose
As soon as I entered the dining room, I was instantly impressed with Shiang's grandiose and luxurious dining room.  Beautiful chandeliers graced the ceiling and tables were outfitted with satin tablecloths along with matching chair covers.  The room seemed ready for a banquet even though it was just dim sum service.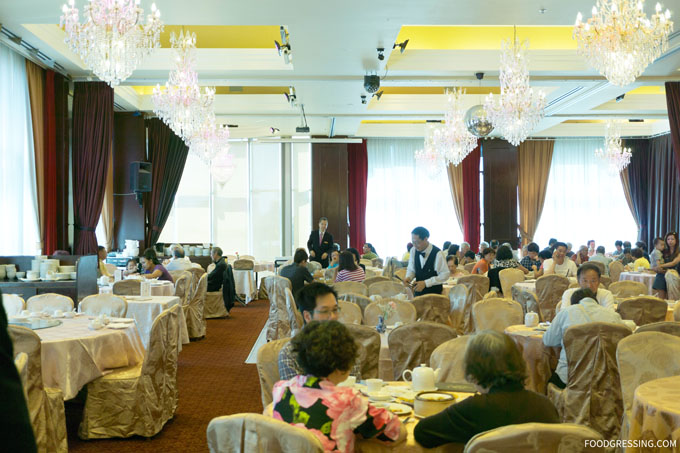 What We Tried
We had the $38 Axka deal (value $58) as well as a few add-ons:
Axka deal | Dim sum set for 4 people

Steamed Pork Shiu Mai
Mini Sticky Rice Purse
Pan Fried Buns with Beef
Fried Flour Rolls with Chinese Donuts
BBQ Pork Pastry
Pea Tips with Bean Curd Sheets
Sweet Corn & Mushroom Congee
Daily Dessert

Chicken Feet
BBQ Pork Buns
Let me start off my saying that although the deal for four people, I went with just my husband and son.  We essentially finished all the dishes in the deal as well as the extra dishes we order.  I would think that two adults would be able to finish the same meal we had.
The steamed pork shiu mai was on point with the the pork being flavourful and bouncy.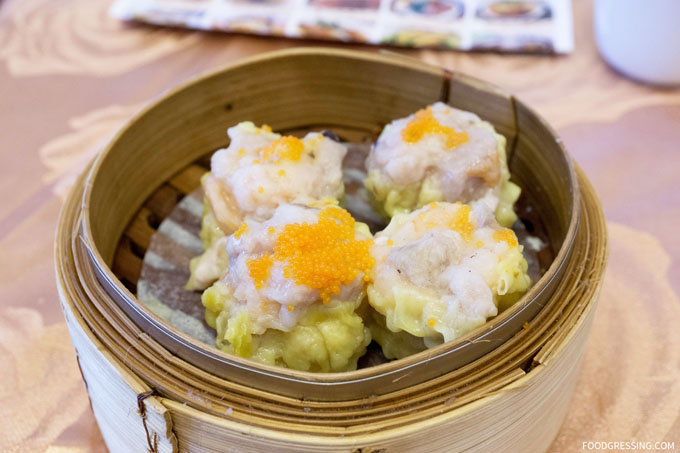 Though the Mini Sticky Rice Purse didn't look appetizing, it was absolutely delicious!  The sticky rice had the perfect texture being moist and tender.  The Chinese sausage (lap cheong) in the sticky rice gave it a nice sweet and salty flavour.  The wrap was very thin but held everything well together.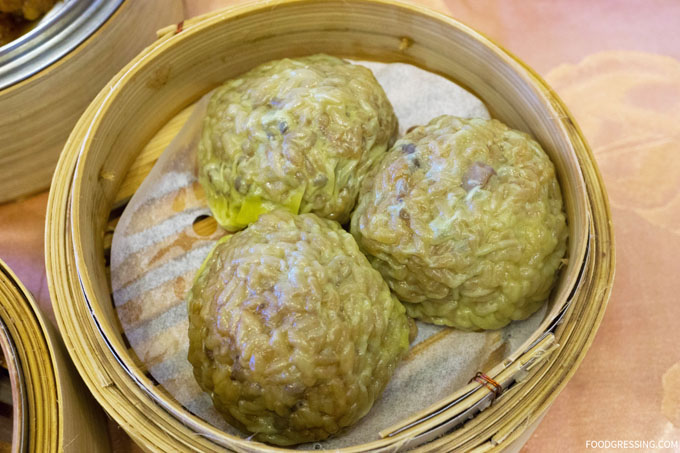 The Pan Fried Buns with Beef had a good flavour but the dough was too chewy and tough.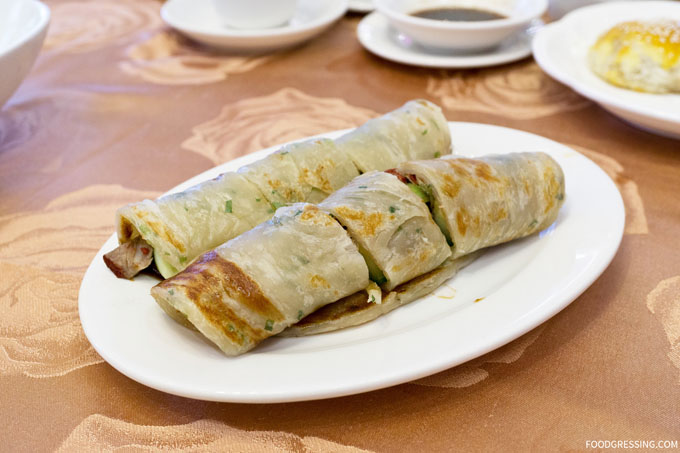 The Fried Flour Rolls with Chinese Donuts were well-executed.  I enjoyed the soft, springy texture of the rolls and the crunchiness of the Chinese donuts wrapped within.
The BBQ pork pastry didn't quite have as flaky of the texture as I would like but the pork filling was sweet and juicy.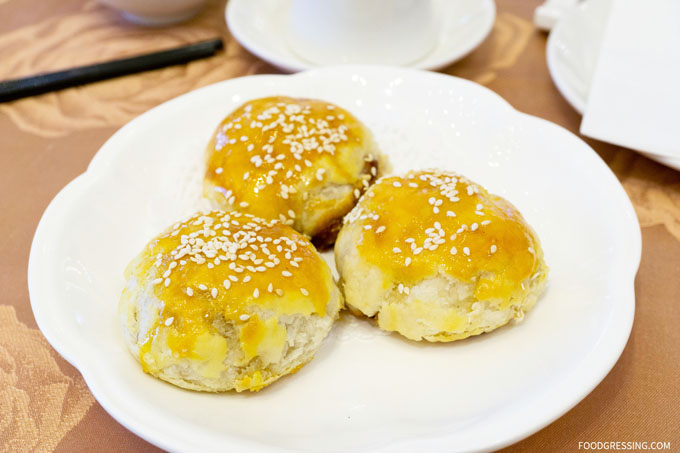 The Pea Tips with Bean Curd Sheets was the least flavourful dish.  The bean curd was bland but the pea tips had some subtle saltiness.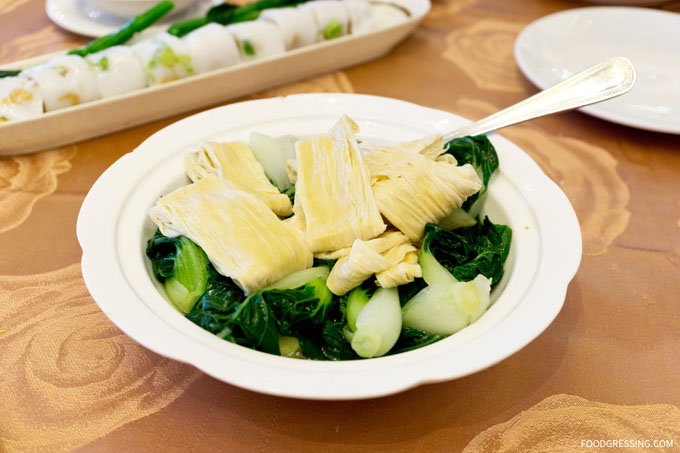 The Sweet Corn & Mushroom Congee was quite good.  It wasn't watered down and the corn gave it some subtle sweetness.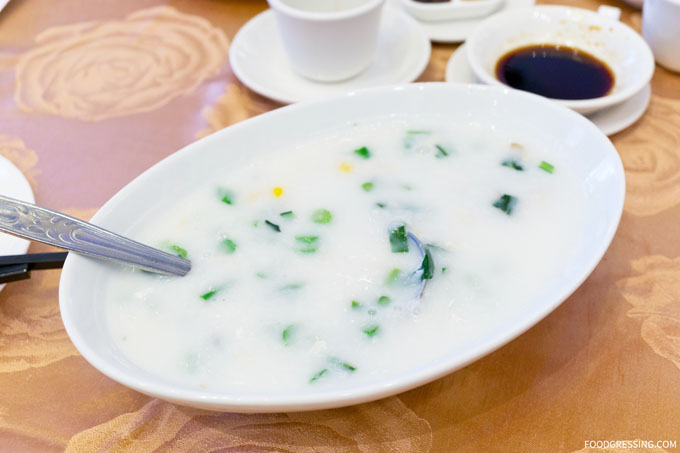 The BBQ Bun had a soft and fluffy texture with a moist, sweet and flavourful filling.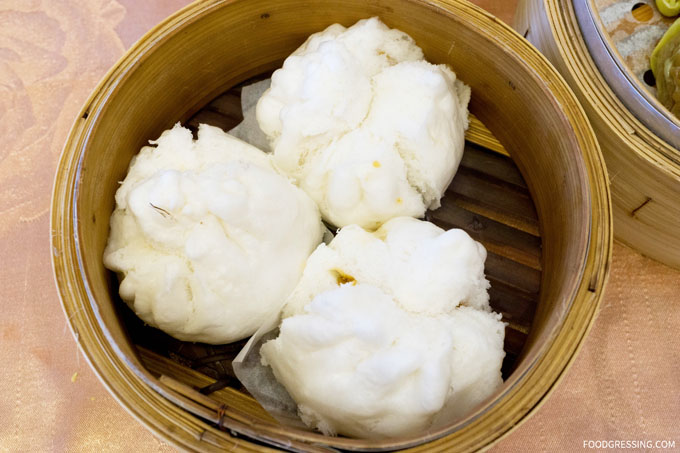 The meat from the Chicken Feet fell off easily.  The bell peppers gave the meat some extra flavour.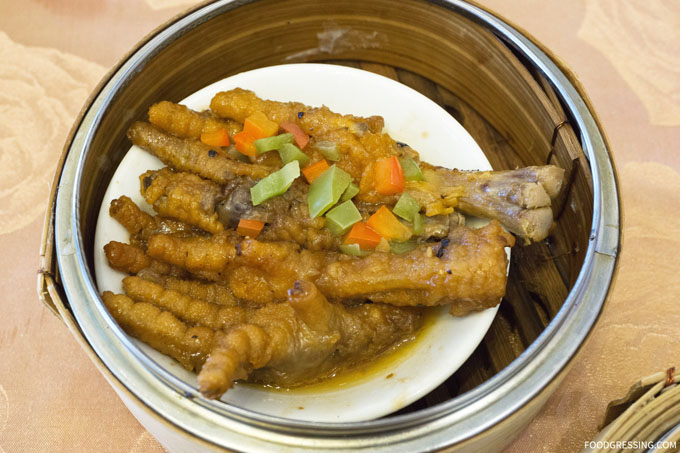 For dessert, we had a mixed grain soup that was sweet and hot.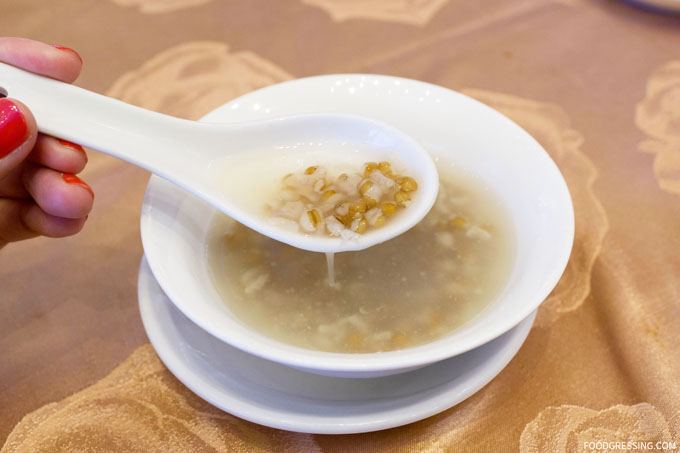 Overall Impression of Shiang Garden Seafood
The dishes we had for dim sum at Shiang were generally well-executed.  I think what sets Shiang apart is the lovely ambiance which is a stark contrast from your usual loud and often chaotic dim sum service elsewhere.  Rating: 4/5