If you love Japanese cheesecake and tarts, you'll be excited to know that there is a new purveyor in Downtown Vancouver. Castella Cheesecake opened up for business last Friday at 1190 Robson Street. I was in the neighbourhood today and stumbled upon Castella as I was walking by. Here's a look at what Castella Cheesecake is offering.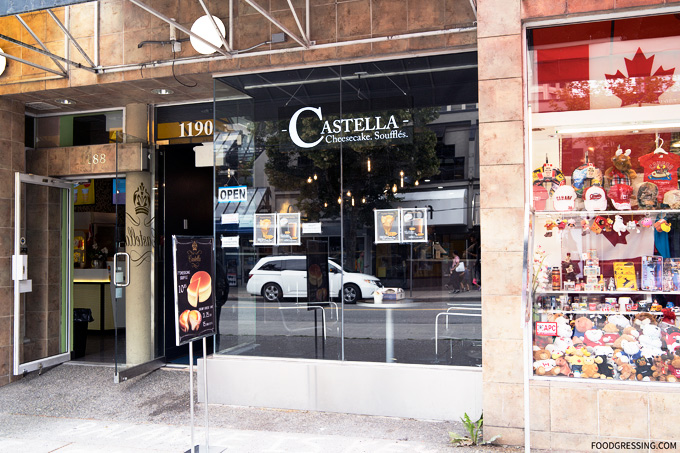 Note: This is not a sponsored post. None of the food in this review were complimentary.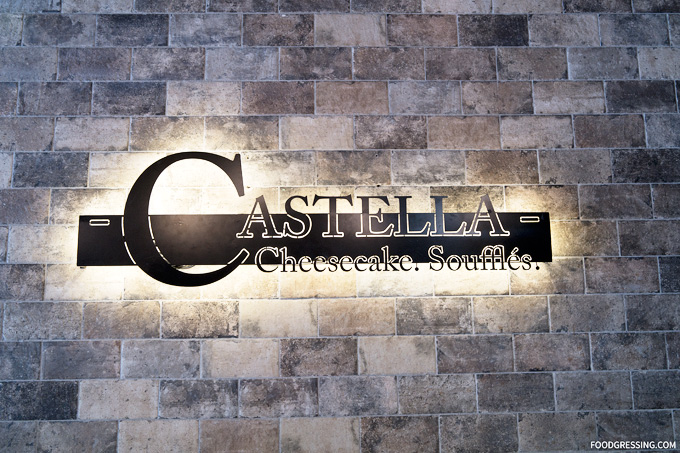 Castella Cheesecake Menu
Castella offers both Japanese-style souffle cheesecakes ($10.85) and cheese tarts ($3.25 each or $15 for 6). They also have a few beverage options including Nitro Cold Brew ($3.65), Iced Cold Brew with Sweet Mousse ($3.25) and Fresh Fruit Tea ($3.85). They also offer the perfect summer treat: cheesecake with ice cream which is $5.65 regularly but only $2 from 1 – 3 pm.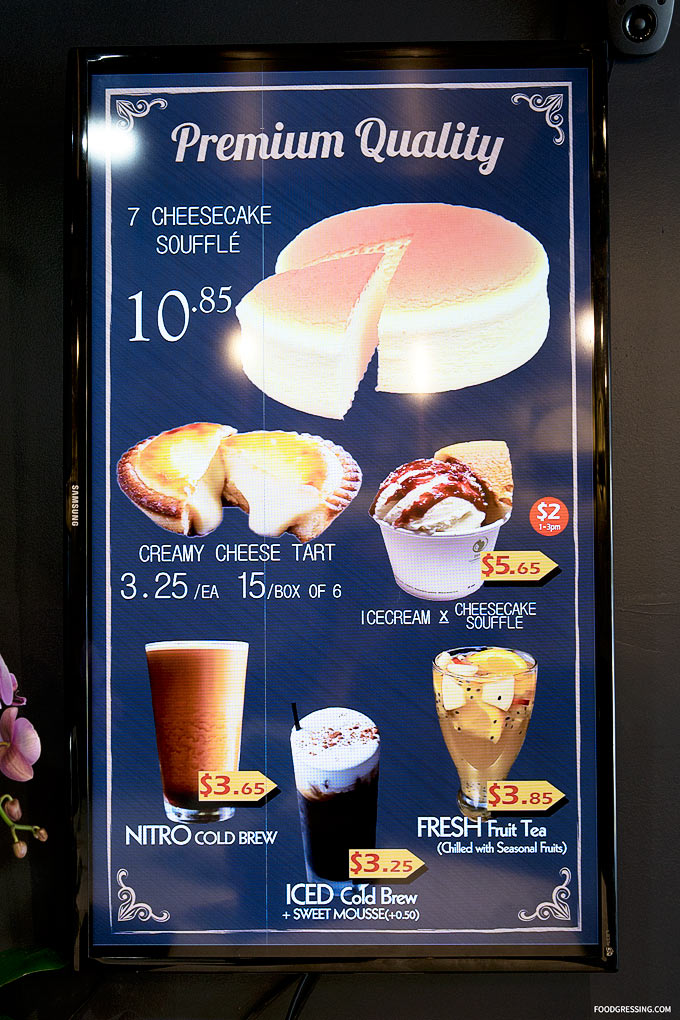 I noticed the nitro cold brew on tap at the counter.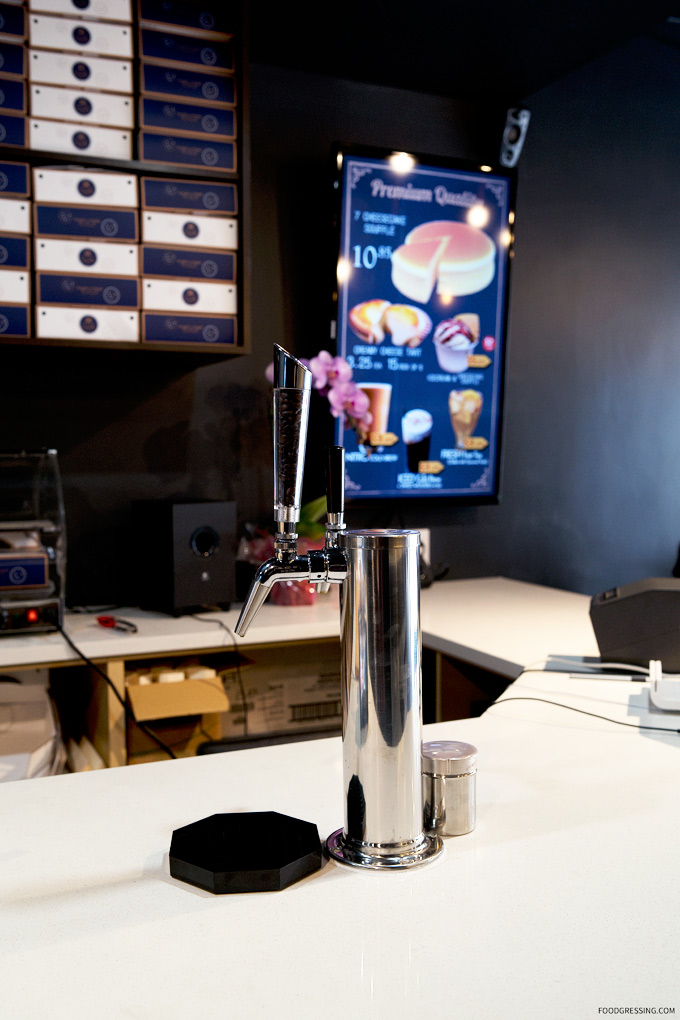 Cheesecake Boxes
The cheesecakes come in branded boxes. The store does not offer plastic bags in order to be ecofriendly.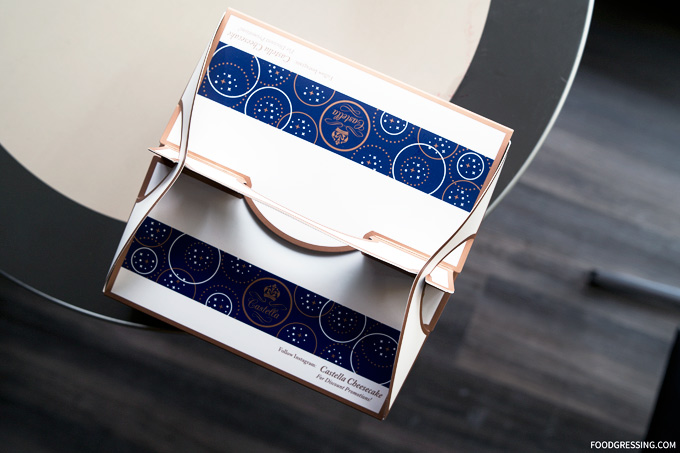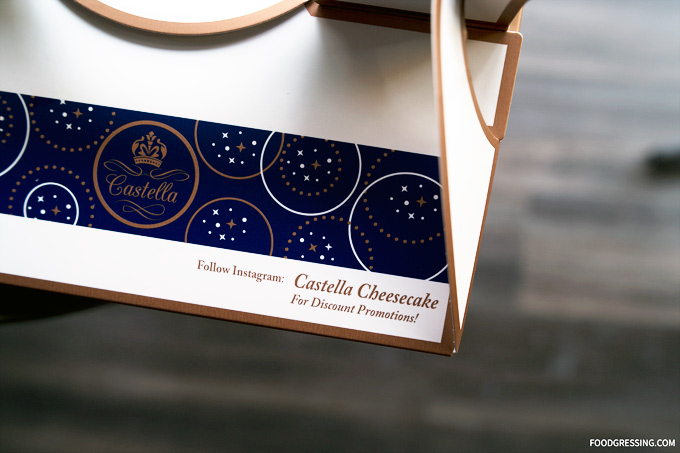 Cafe Environment
The interior of Castella Cheesecake is spacious and has a counter and a few dining tables for you to enjoy the food.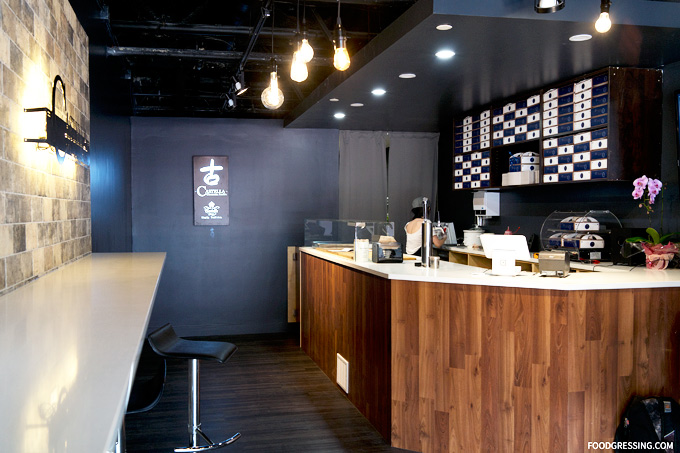 What I Tried
I ordered their Japanese souffle cake ($10.85) as well as their ice cream + cheesecake dessert ($2). I asked the girl working at the counter as to how their cheesecakes differ compared to Uncle Tetsu and she noted that they add more cream cheese to their cakes. Castella's cheesecakes are 7″ which is bigger than the 6″ cheesecakes from Uncle Tetsu. I'm not sure about whether there is any difference in thickness. I found Castella's cheesecake texture to be on point: sponge-like, moist and fluffy. The flavour did seem a bit more richer from having more cream cheese. The one thing I feel they need to work on is perfecting the appearance of the cheesecake as some of the edges were not quite smooth.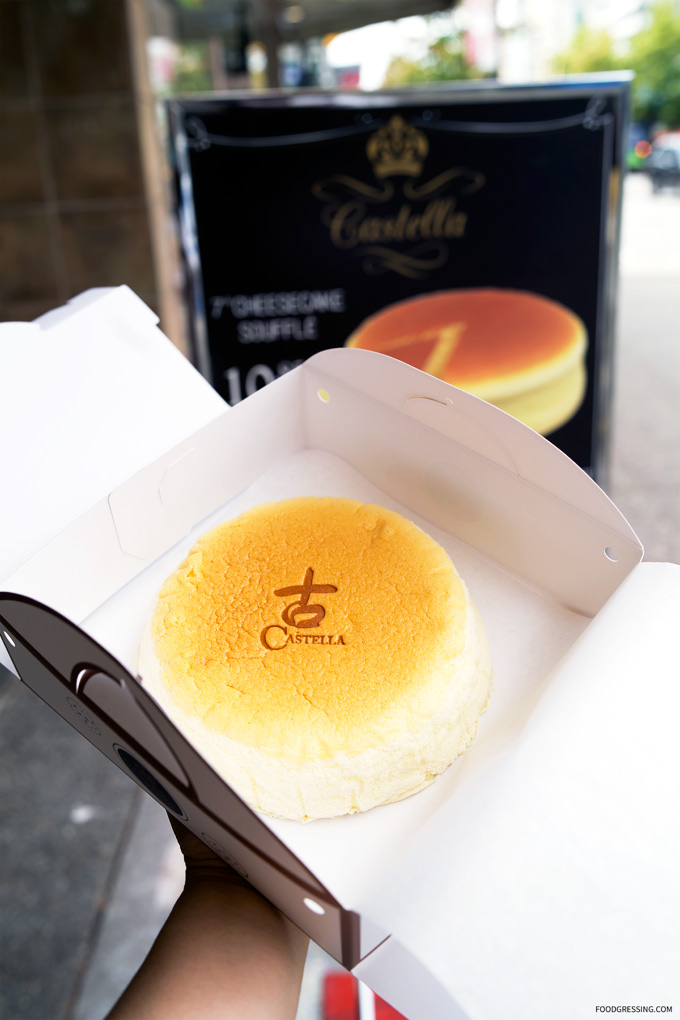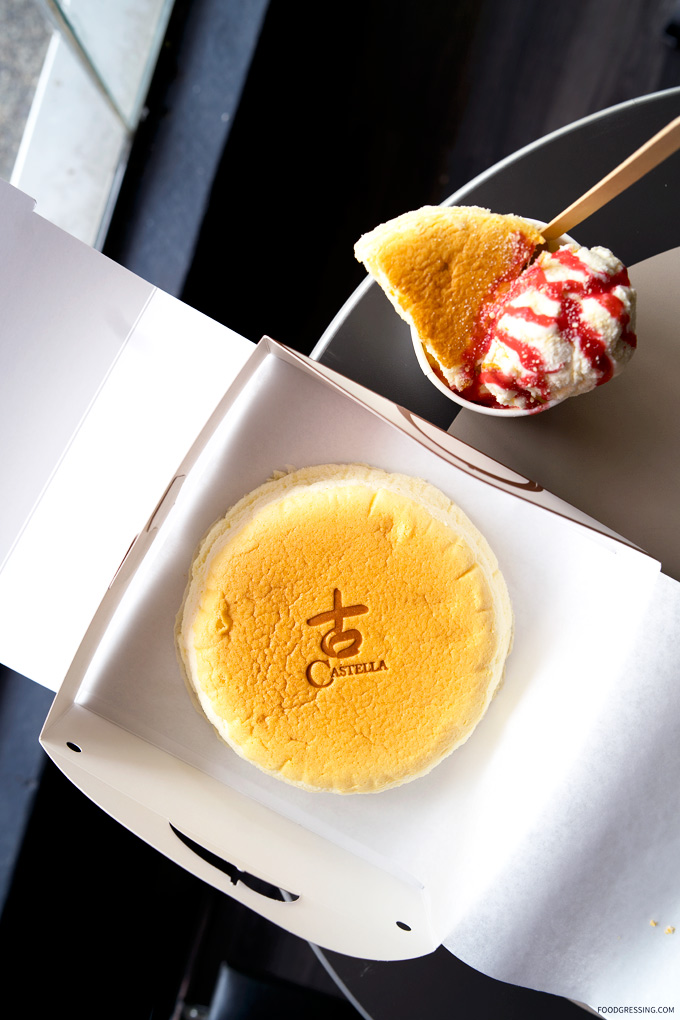 The cheesecake + vanilla ice cream treat had raspberry sauce and powdered cheese topping. The cheesecake with ice cream were the perfect pairing and I liked the sweet and tartness from the raspberry sauce.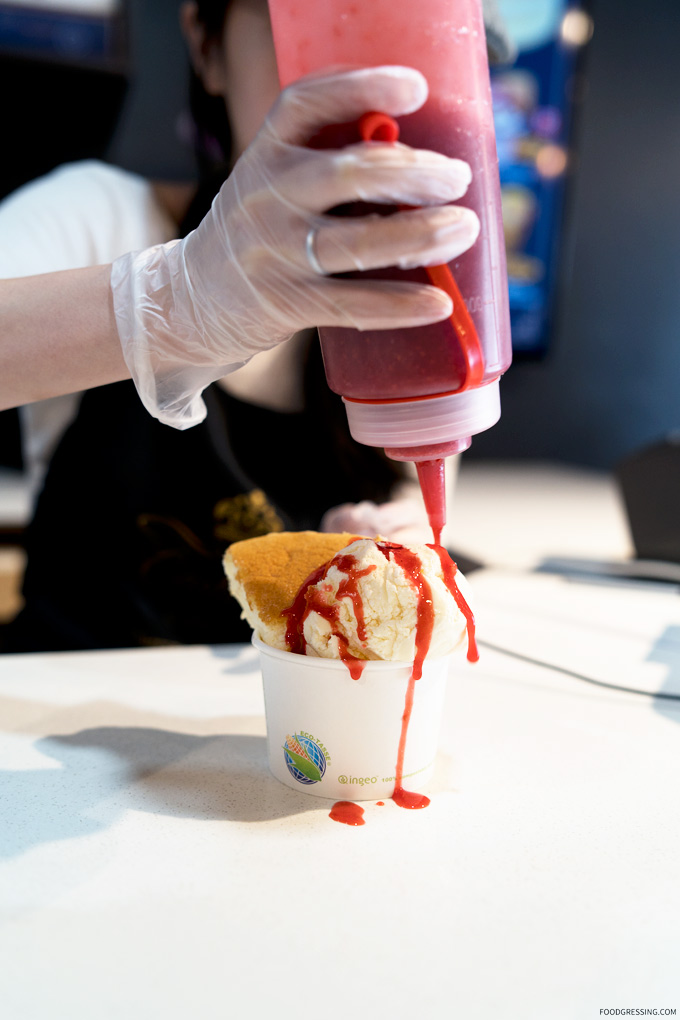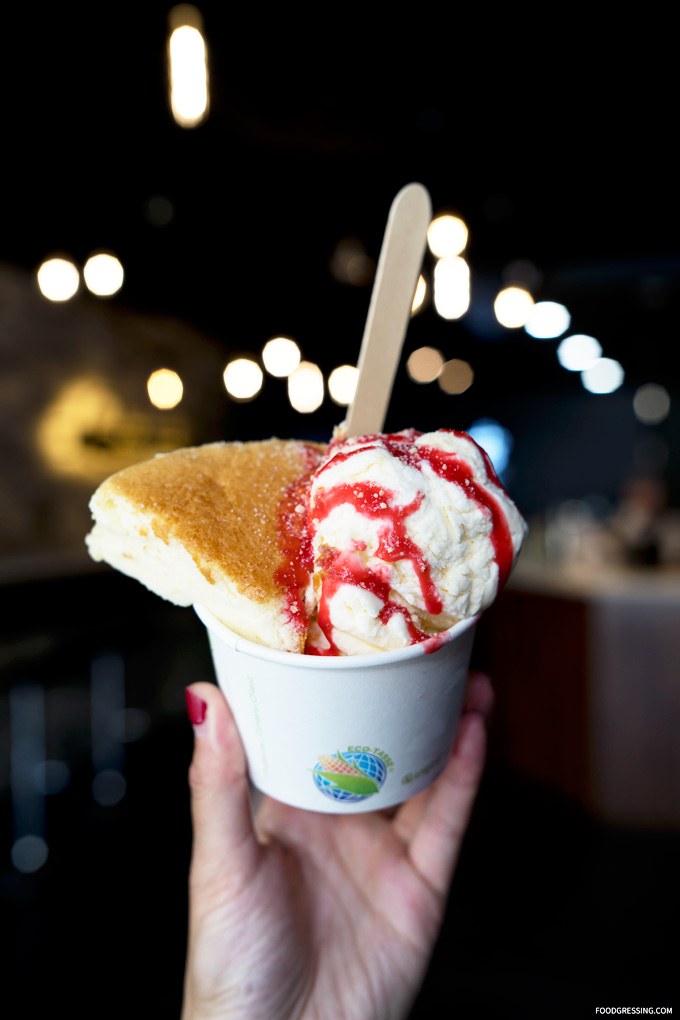 I didn't try the Japanese tarts as they seem to be a bit slow right in terms of making them. However, here are ones that were just made for the customer ahead of me.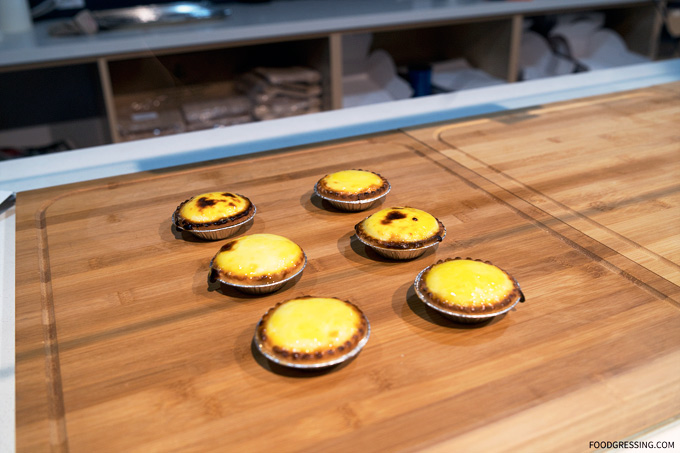 Overall Impression of Castella Cheesecake
Castella is currently in their soft opening mode and I can see they are still working out the kinks in terms of operations. The cheesecake I tried was good but I really liked the cheesecake + ice cream treat. I think they might be able to perhaps get some creative options for that if they wanted to. Mr. Osmad which is located across the street is a great place to get a cheesecake in the same area but I'd be interested in revisiting Castella in the future. Find out where else to get Japanese cheesecake in Vancouver here. Rating: 3.5/5
Castella Cheesecake
Address: 1190 Robson St, Vancouver, BC
Instagram: @castellacheesecake