While many of us are waiting for Uncle Tetsu to open up in Metrotown, there is a place that specializes in Japanese cheesecakes in the heart of Downtown Vancouver.  Mr. Osmad is a small bakery counter located inside Damso Restaurant (review here) at Robson and Bute ("Osmad" is "Damso" backwards) and they sell freshly-baked Japanese cheesecakes.  They have been officially open for about two months and their cheesecakes are fresh out of the oven every 30 minutes. Cheesecakes are $10 each and are 3″ thick which is thicker than the ones from Uncle Testu ("2"). Strawberry compote available for $1.50.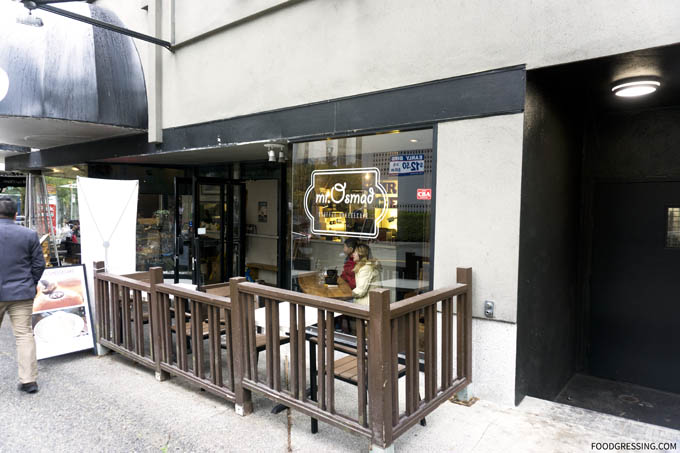 Note:  None of the food in this review was complimentary.  This review is done anonymously.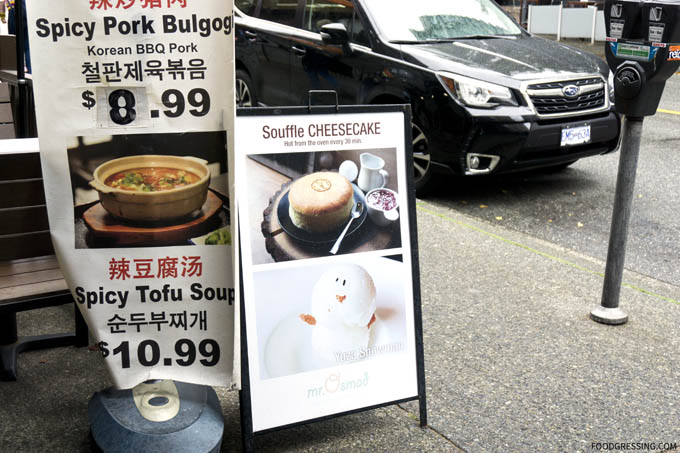 When I walked in a few days ago, a few cheesecakes were just sitting on the counter cooling off.  They smelled oh-so-good.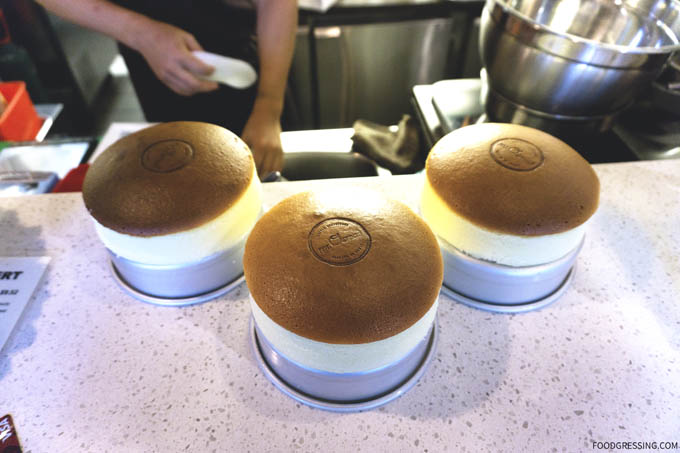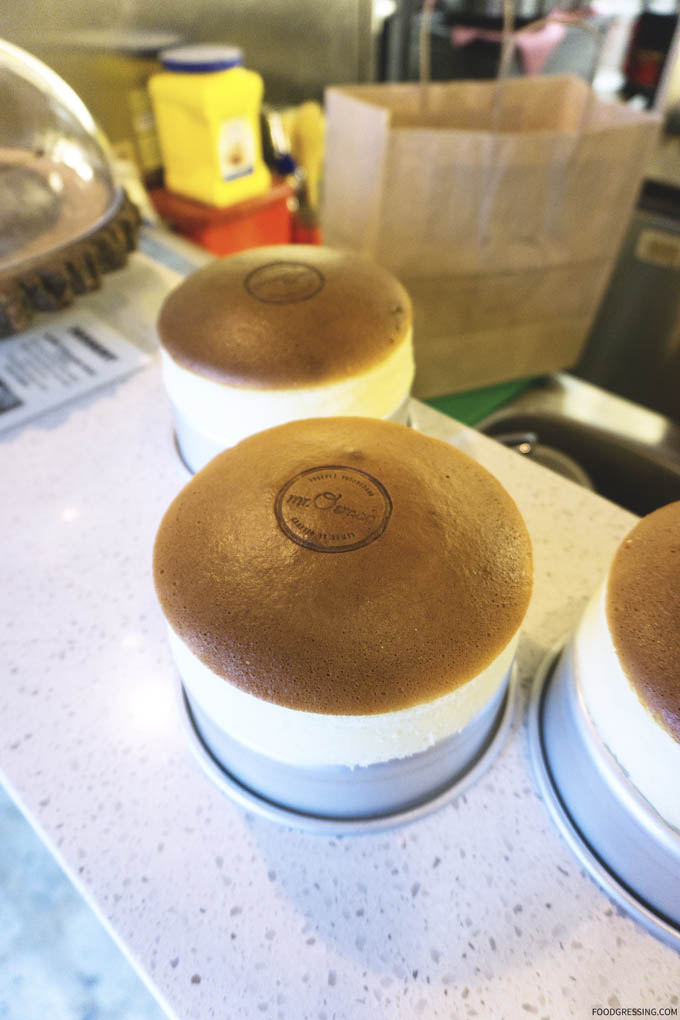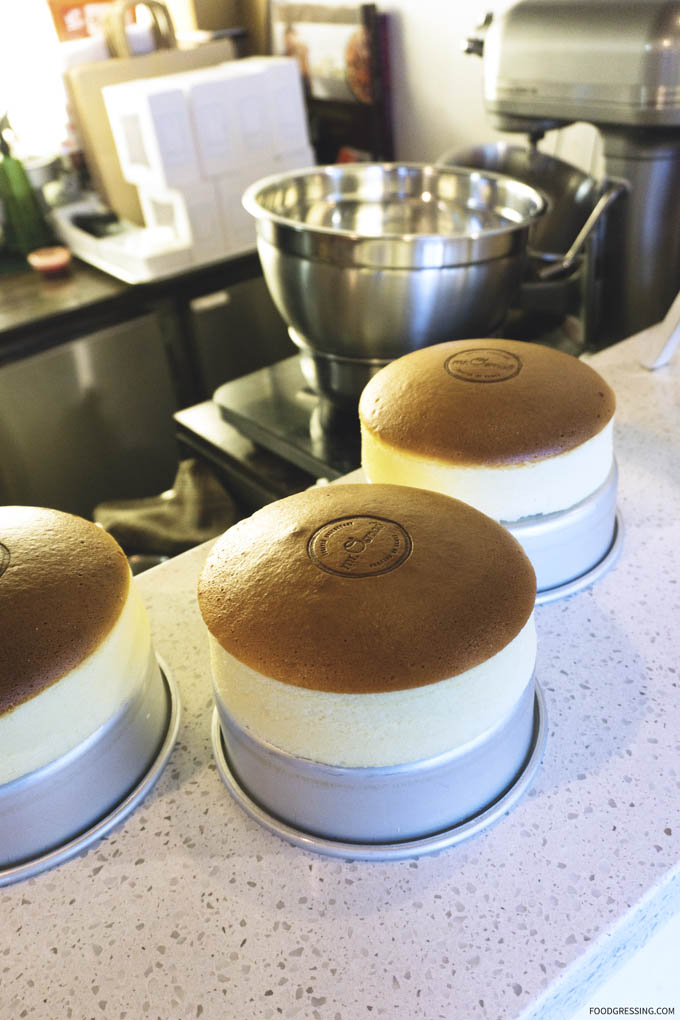 I picked up two cheesecakes to try at home along with a strawberry compote.  They were very pillowy soft, moist, light and fluffy – more so than other ones I have had like from Uncle Tetsu.  The light cheese taste was on point.
The strawberry compote was excellent and was a perfect topping for the cheesecake.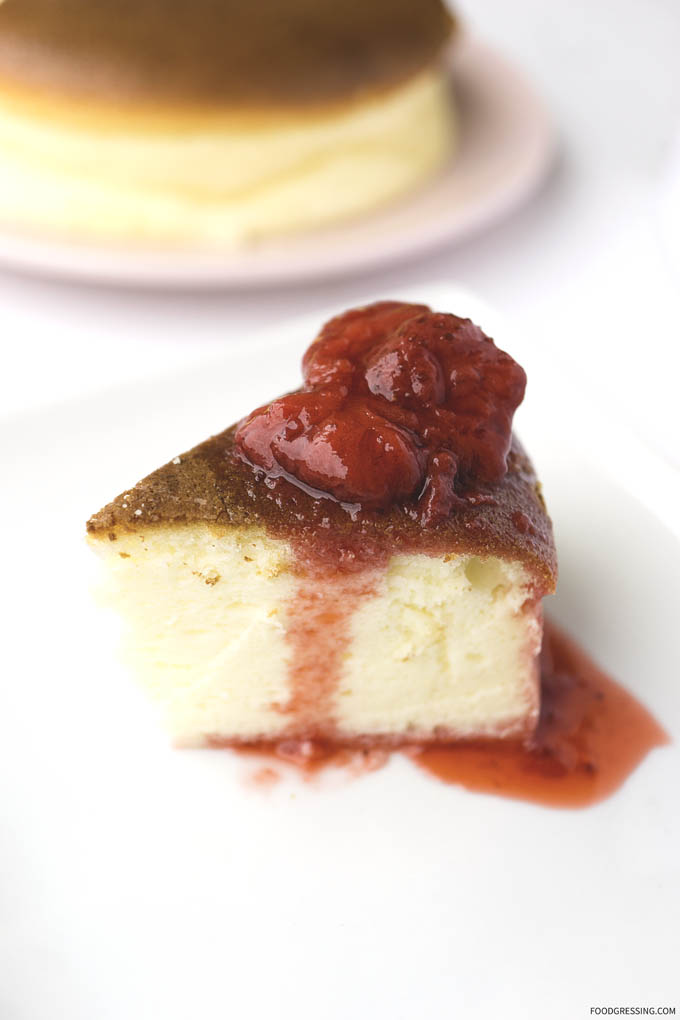 Overall Impression of Mr. Osmad
I'd definitely be interested in having Mr. Osmad's cheesecake again.  Their cheesecakes very ultra-light and fluffy and thicker.  Perhaps even better value than Uncle Tetsu.  Rating: 4.5/5
Mr. Osmad Cheesecake
Address: 770 Bute St, Vancouver, BC
Website: www.mrosmad.com‎