What are two good reasons to visit the River Market in New Westminster?  Longtail Kitchen and Freebird Chicken Shack.  Both are sister restaurants owned by celebrated Vancouver Chef  Angus An (also Maenam, Fat Mao Noodles, Sen Pad Thai).  At Longtail Kitchen, you'll find Thai street-style fare while Freebird Chicken Shack is all about Asian-style rotisserie chicken shack that is free-range and hormone-free.  I recently had the pleasure of attending a fall menu tasting where Chef Angus An and Chef Justin Cheung (Longtail Kitchen) guided us through a gastronomic evening of tasty delights from both restaurants.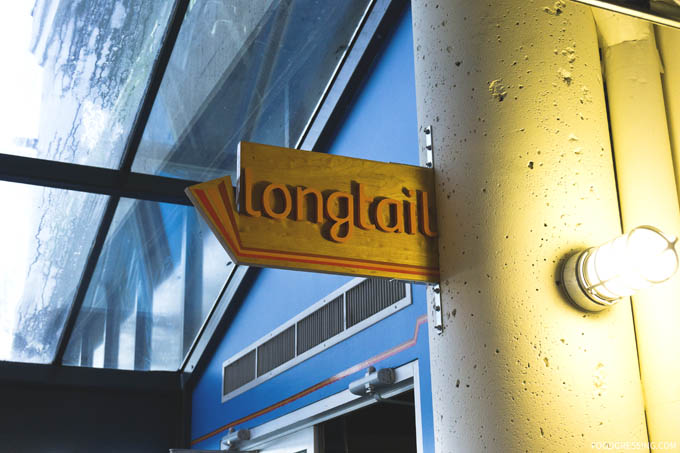 Disclosure:  All food and drinks this review were complimentary.  Opinions are my own.
Our fall menu tasting featured dishes from both Longtail Kitchen and Freebird Chicken Shack.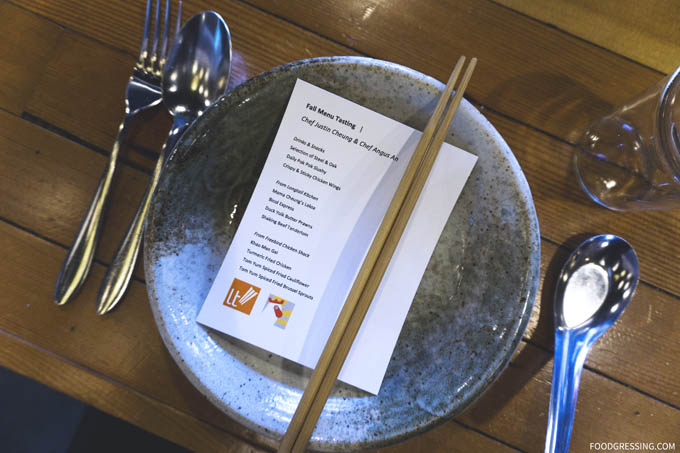 To start, we enjoyed some refreshing drinks including Thai iced tea, Daily Pok Pok Slushy, and a selection of Steel & Oak.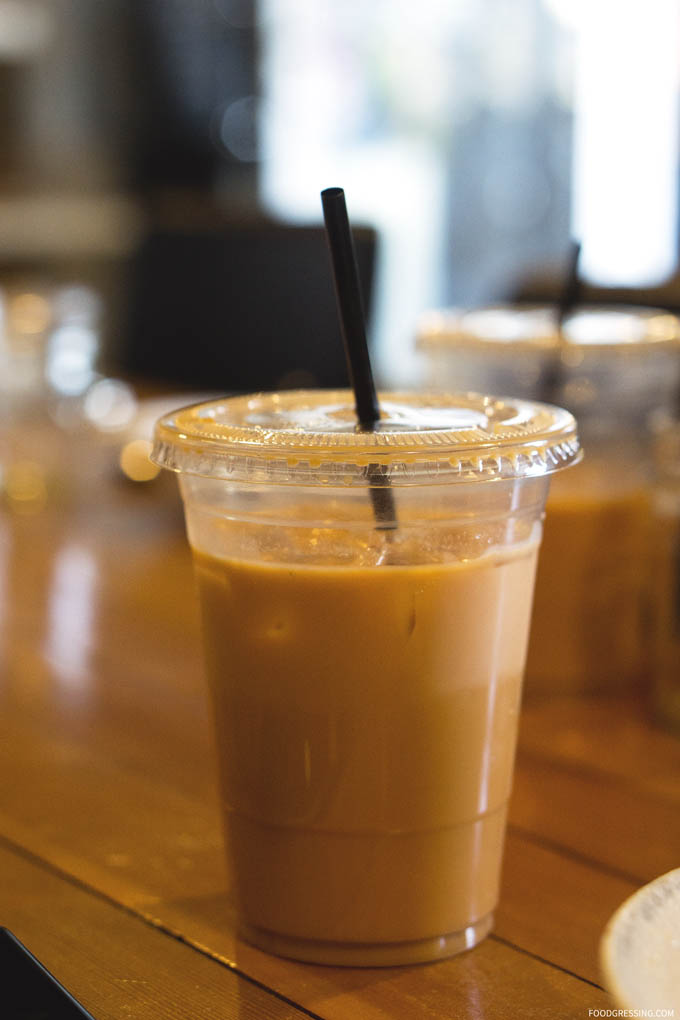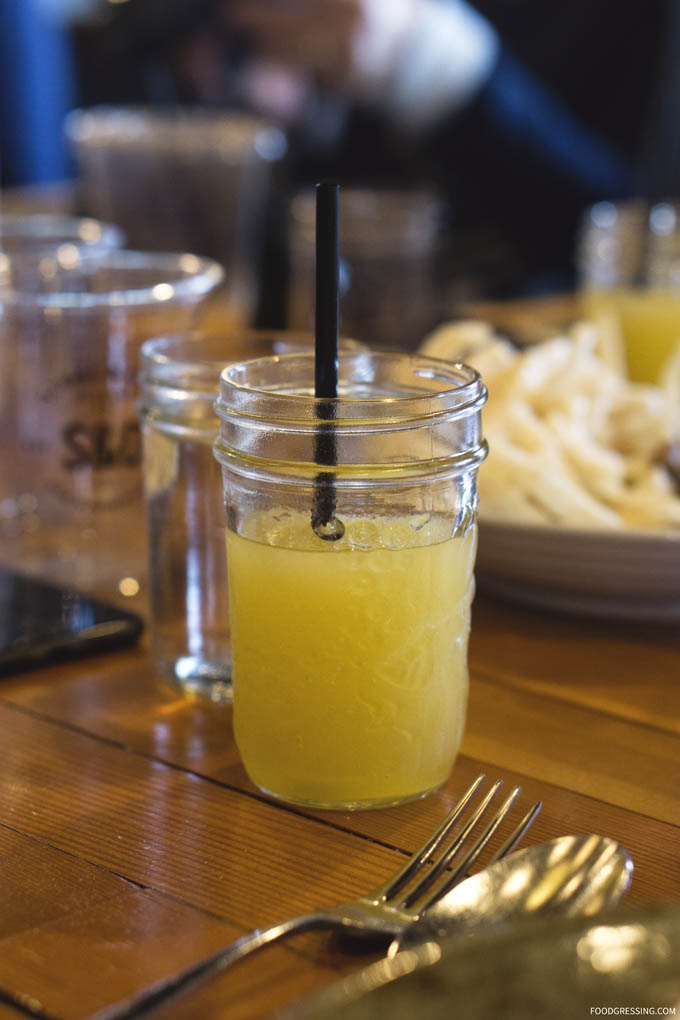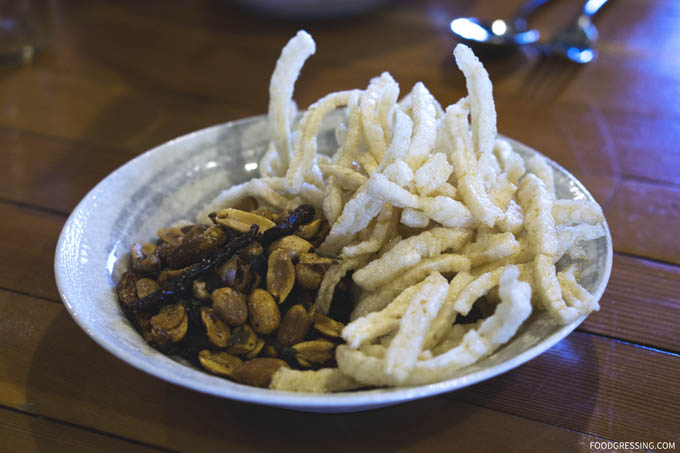 And some very tasty and addictive, Crispy and Sticky Chicken Wings.  Juicy, tender, and flavourful.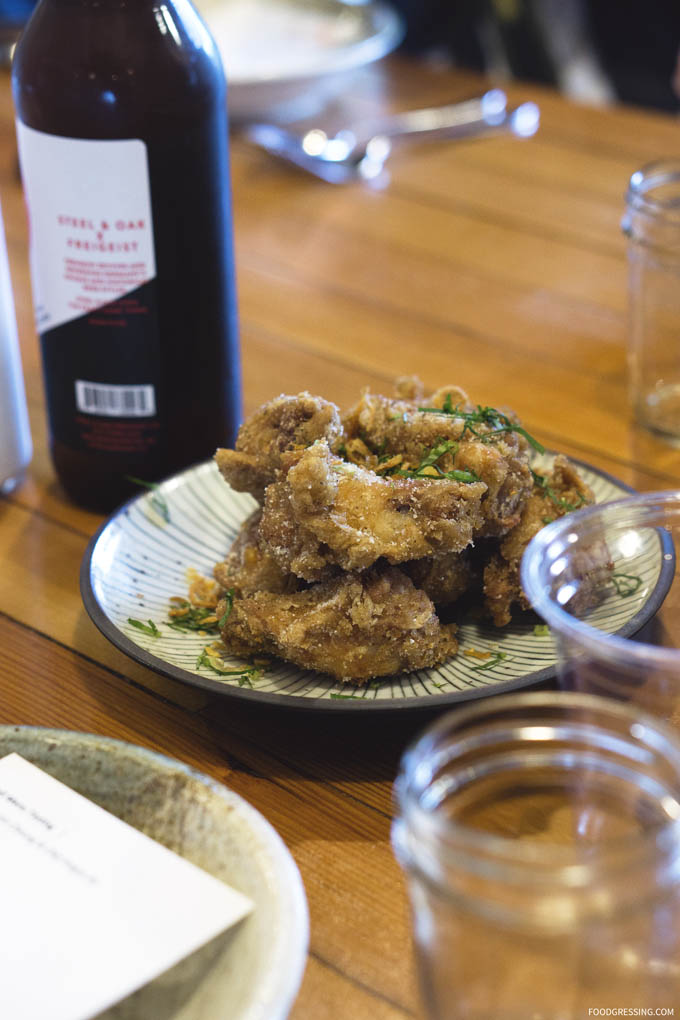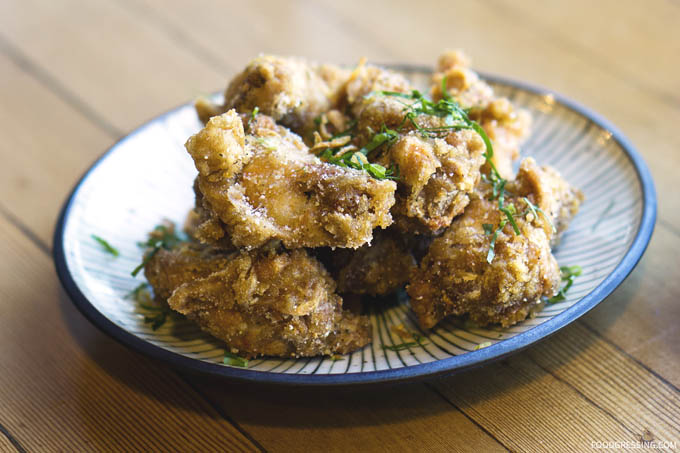 We tried Mama Cheung's Laksa, Bicol Express, Duck Yolk Butter Prawns and Shaking Beef Tenderloin from Longtail Kitchen.  And from Freebird Chicken Shack, there was Khao Man Gai, Tumeric Fried Chicken, Tom Yum Spiced Fried Cauliflower, and Tom Yum Spiced Fried Brussel Sprouts.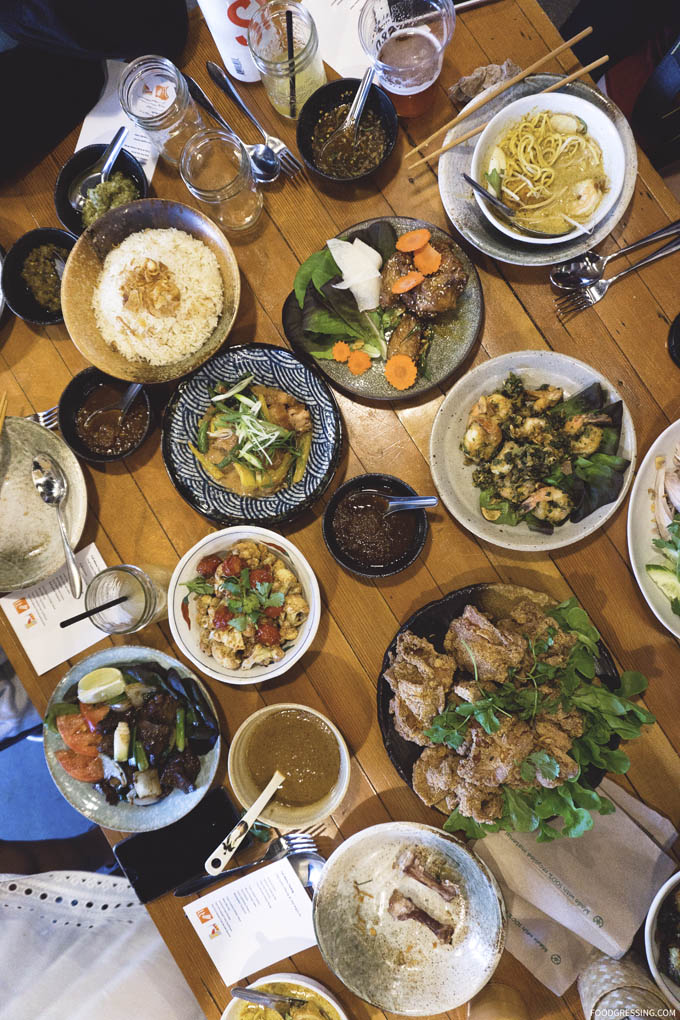 Some of the highlights of the meal include Mama Cheung's Laksa which was rich, creamy, flavourful, subtly spicy and fragrant.  I need to return to Longtail Kitchen to have this again.  One of my favourites of the evening.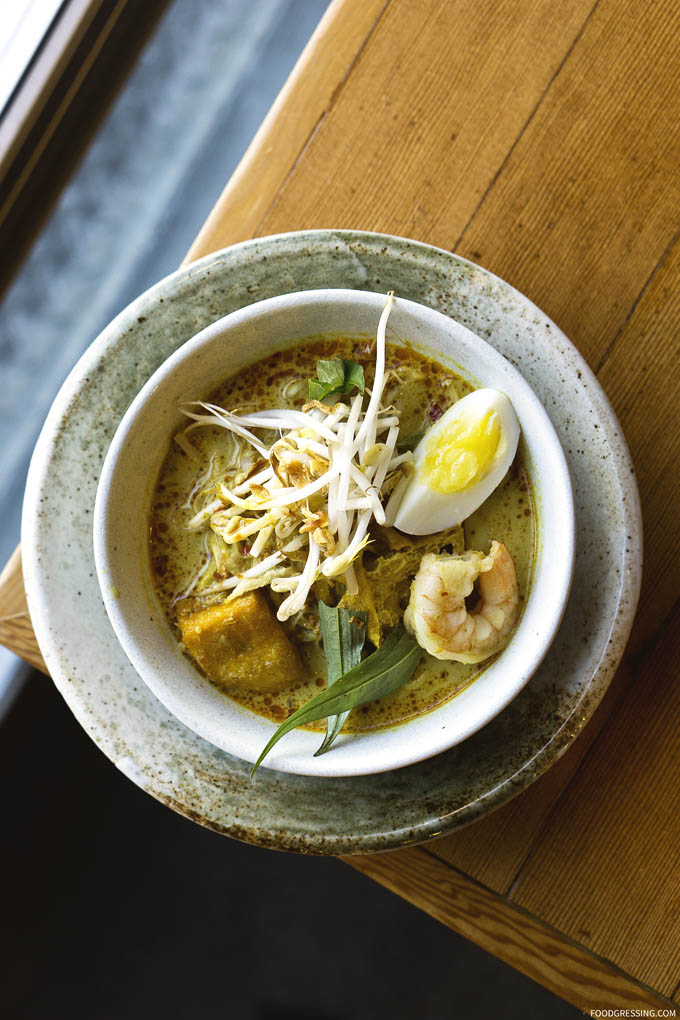 The Khao Man Gai from Freebird Chicken Shack was delicious with juicy, tender slices of chicken.  Simple, classic and very comforting.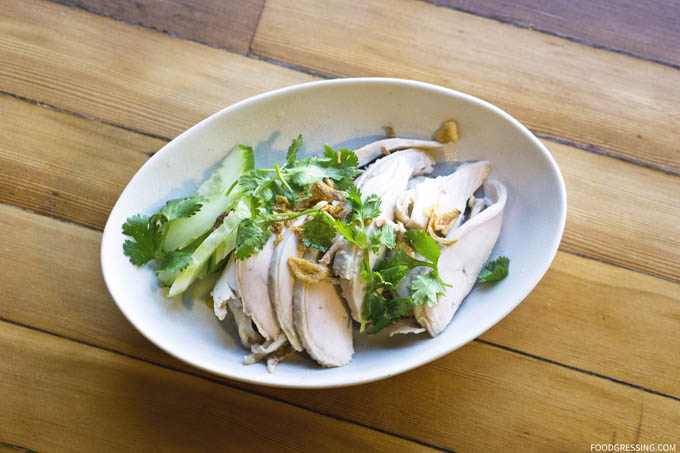 The Duck Yolk Butter Prawns were also a heavenly item which I need to have again at Longtail.  The crispy, golden, and flavourful batter was love at first bite for me.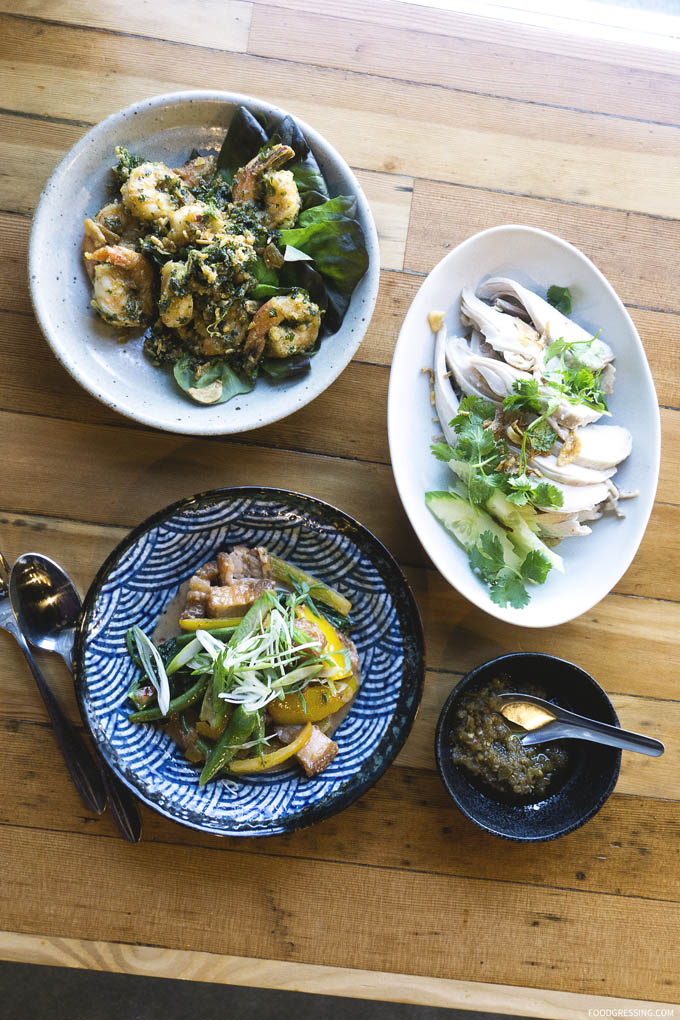 The Tumeric Fried Chicken was also very satisfying with juicy, tender chicken on the inside and wonderfully crispy on the outside.  If you love fried chicken, you need to try this.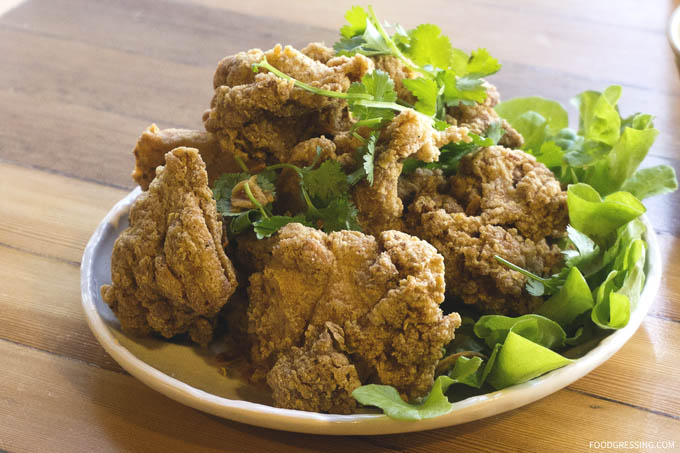 Chef Angus An's restaurants are known for their deeply rich, and flavourful dishes.  The food at the fall menu tasting certainly showcased that.  For more information, visit Longtail Kitchen and Freebird Chicken Shack.