I had previously had some positive dining experiences at Damso Modern Korean Cuisine on Denman (my rating = 4/5). So when the line up at Cafe Medina was estimated at two hours long, my husband and another couple decided to go for Korean. I recommended giving Damso's second location on Bute a try and we headed there for brunch one Saturday afternoon.
DAMSO MENU
Damso on Bute offers a variety of comforting Korean eats including 24-hour slow cooked baby back ribs, kalbee osso bucco (braised short rib) and gamjatang (pork neck bone soup). The items typically range from $7-$15 dollars. One of their more unique menu items is the Korean taco with secret gochujang chili sauce. Zomato has photos of their menu.
COZY AND QUAINT
Damso on Bute is larger than the one on Denman. It is similarly cozy and quaint with lots of wooden accents. There is one large communal table, some banquette seating and small dining tables with wooden stools.
WHAT WE TRIED
We first started off a korean taco ($2.50) in a handstretched tortilla, beef belly and chili sauce. I liked that the tortilla was toasted or grilled which made it crispy. The filling was nice and flavourful.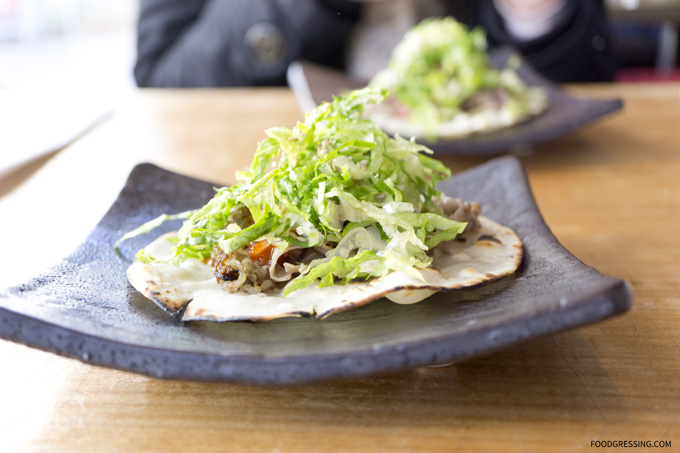 The spicy pork bulgogi ($8.99) was wonderfully sweet, savoury and spicy. It didn't come with as many sesame seeds like at Damso on Denman. Flavour was on point and the meat was tender.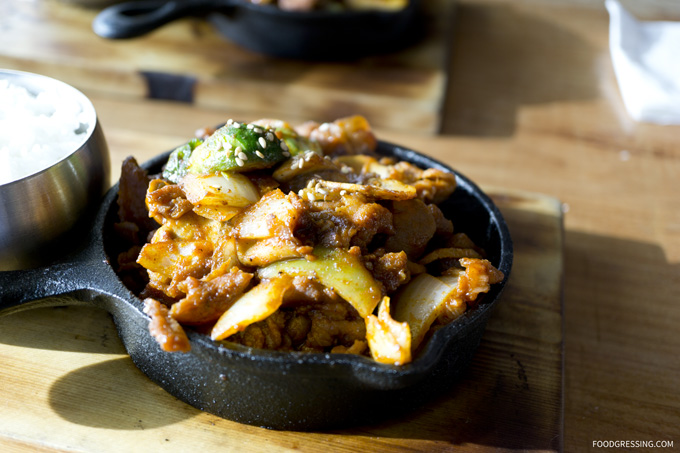 My husband had the Holy Sh*t Super Spicy Stir Fried Noodle with pork belly ($11.99). I had a dabble at the dish and it was on fire. My husband, the spicy food lover, quite enjoyed it.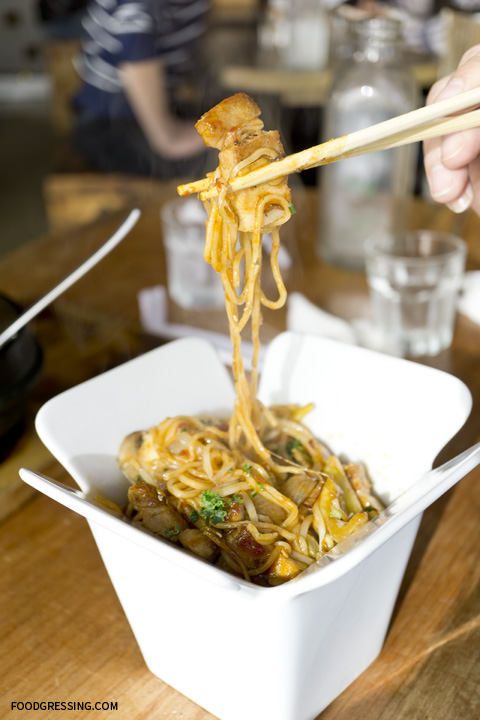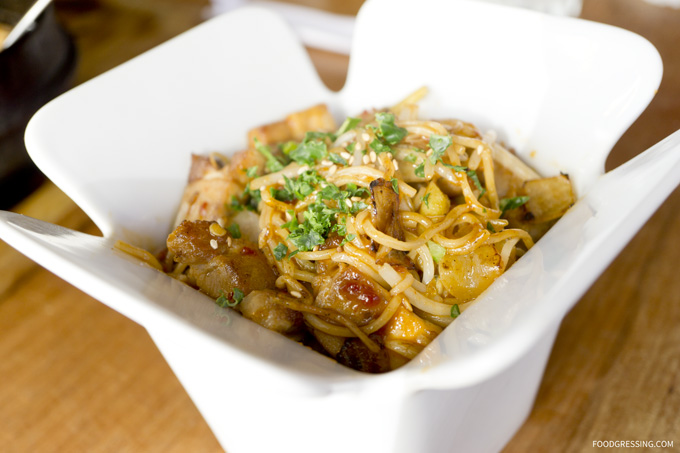 Our friend had the soft tofu soup ($12.99), which he regularly orders at Korean restaurants. He found Damso's version to be hearty and overall tasty.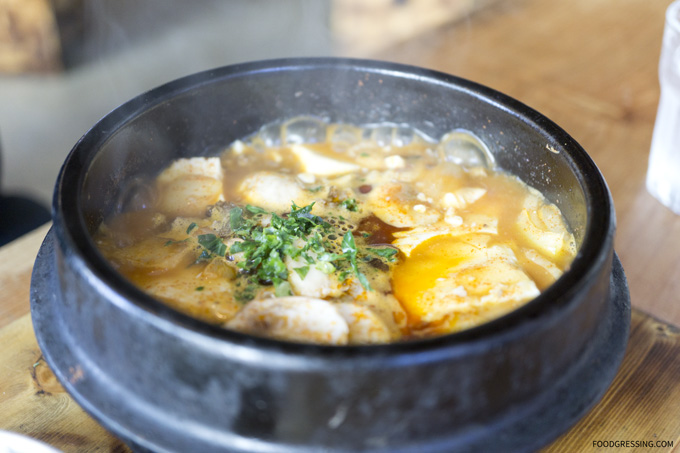 One thing I noted, however, was that there was no side dishes.
Overall Impression
All in all, the food was delicious, flavourful and hearty. The food was fairly priced for the portions. I found the service to not be as attentive as Denman, so I'm giving it a bit of a lower rating. Rating: 3.5/5