Pizza lovers can rejoice as a new Pizza Garden location is now open in Mount Pleasant! Located at 3011 Main Street, this is the 7th location in Metro Vancouver. I attended the grand opening party to learn more about the art of pizza making and to try some of their offerings.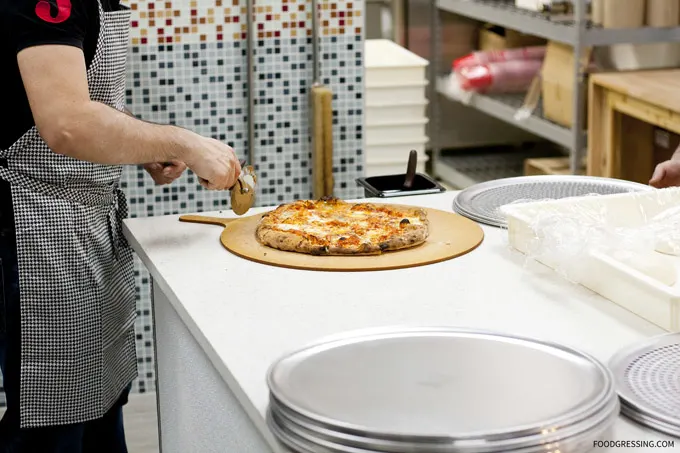 Authentic Neapolitan Pizzas
Pizza Garden focuses on creating authentic Neapolitan pizzas using the best ingredients. To start, they use flour imported from Italy. Their tomato sauce is made using fresh, vine-ripened tomatoes. All of their meats are also sourced from Italy or locally in BC. The vegetables they use are all fresh and never frozen. Each pizza is made to order and cooked in an authentic Italian-style wood-burning oven.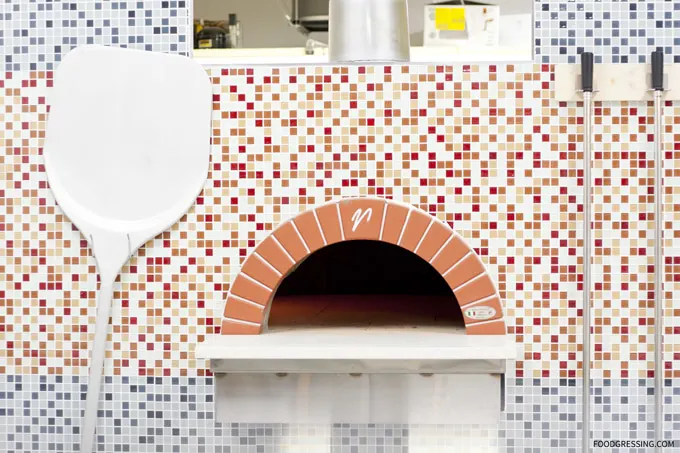 While neapolitan pizzas in the city are typically offered in a sit-down restaurant, customers can enjoy this style of pizza in a more casual grab-and-go setting.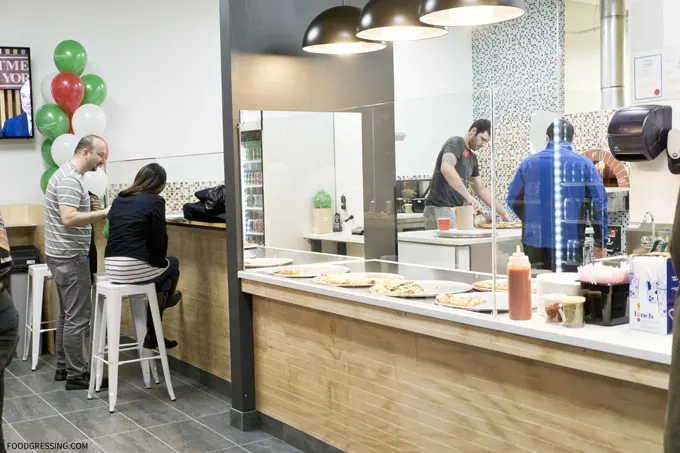 Open Kitchen
Pizza Garden at Main Street has a lovely open kitchen where customers can watch the pizza making process. The pizzas are a labour of love and I was really mesmerized by all that was happening in the kitchen.
Loved watching the pizza making @PizzaGardenCa Main Street! pic.twitter.com/aMKTE5j0HS

— Foodgressing (@foodgressing) February 23, 2016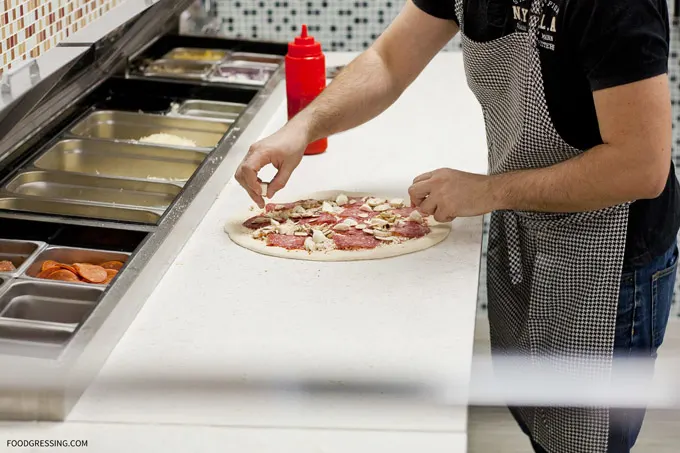 I tried several different flavours of pizza – all of which had a delicious crispy, thin crust.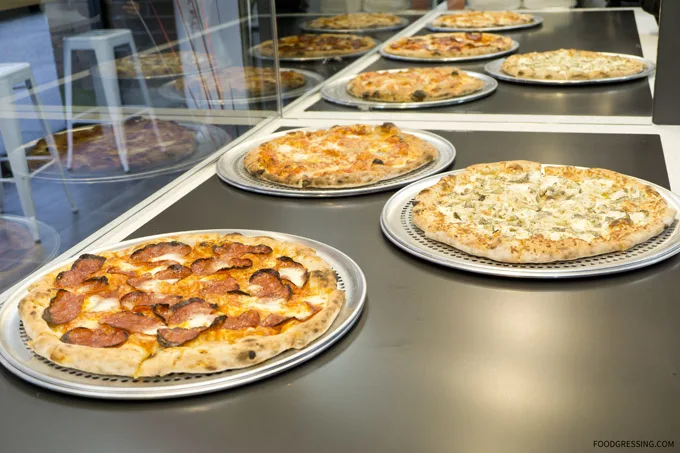 The Funghi , which had mushrooms and white truffle oil, was wonderfully cheesy.
The Pizza Magic was another favourite of mine and loaded with various ingredients including sun-dried tomatoes, artichokes and spinach.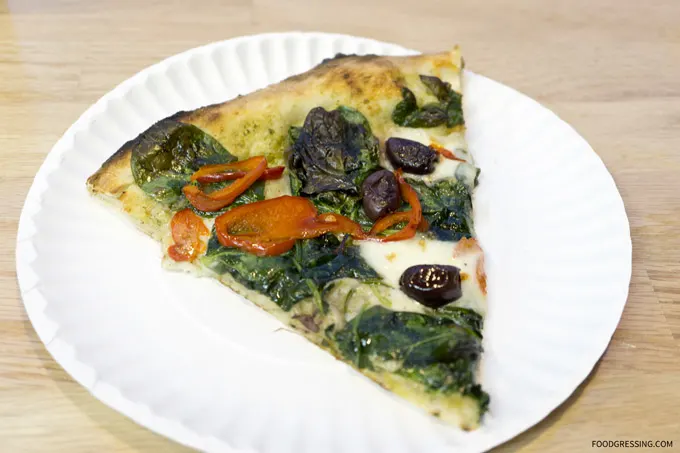 Pizza Garden Opening Week Specials
Some opening week specials include a medium size (14″) 3 topping pizza for $13.99 + tax. You can also get an extra-large (17″) 3 topping pizza for $17.99 + tax. An individual slice is $2.62 regular.
Instagram Giveaway
February 24: I am excited to be partnering with Pizza Garden to give three of my followers each a 14″ pizza. Please head on to Instagram for your chance to win!
UPDATE: Congrats to @eatingwithkirby,@wjleung45, and @sandypalooza!
For more information on Pizza Garden, visit their website or social media (Facebook, Twitter, Instagram)