This year, local bubble tea shop chain, Bubble World, was named Best Taiwanese Restaurant/Bubble Tea Cafe as voted by diners for the 2016 Chinese Restaurant Awards. Bubble World is quite popular in the Lower Mainland with 8 locations from Vancouver to Langley. While I recently had been to Tai One Cafe in Kitsilano which is owned by Bubble World, I hadn't been to my nearest Bubble World location which is on Robson. In fact, their location on Robson is the only Taiwanese Cafe in the area that serves both bubble tea and Taiwanese snacks. This summer, I visited their Robson tea house for some drinks and snacks.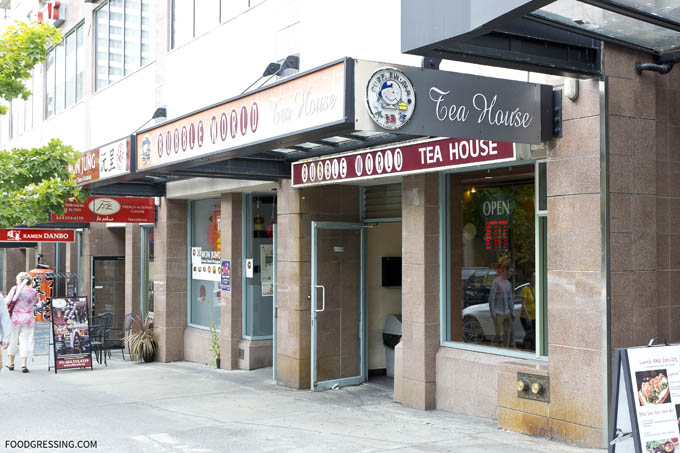 Old School
Compared to Chatime and Bubble Tea Shop, Bubble World seems more "old school." To start, the interior of their Robson location seemed a bit dated. Menus were printed on posters rather than the electronic ones presented on LCD screens at elsewhere. Furthermore, they had a few 90s/00s video game consoles set in the back if you wanted to play. I saw one customer playing while I waited for my order.
The interior didn't' seem as spotless and clean as other bubble tea shops; I saw a drink spill on the ground which was left unattended during the time I was there.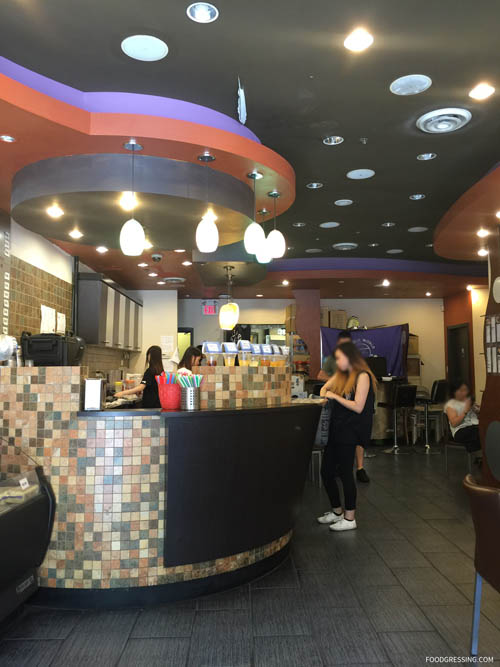 And I guess they ran out of storage space in the kitchen because boxes of watermelons were out in the open.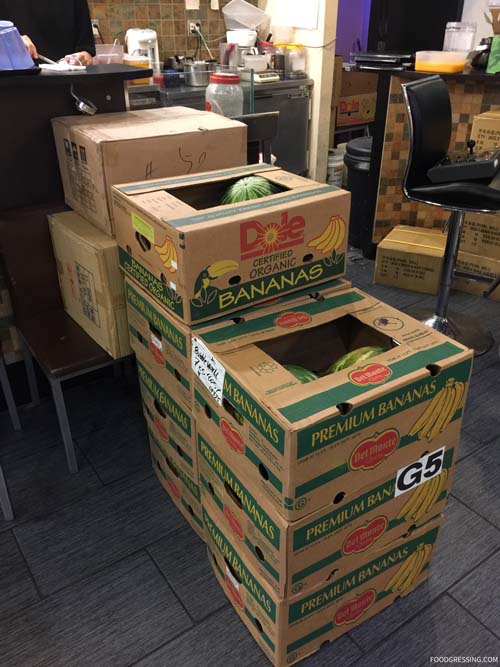 Bubble World Menu
Like most bubble tea shops, Bubble World offers a wide range of drinks from milk tea to slushes. Most of them are priced between $3-$4. For snacks, they have rice and noodle dishes, deep fried items (chicken wings, chicken nuggets, takoyaki and more), and Taiwanese milk toast desserts.
What I Tried
I tried their three of their standard bubble teas: classic, taro and coffee. Each were $2.95 plus $0.75 for the pearls.
I had found a Q&A on Quora on how to evaluate bubble tea so I'm going to apply it to comment on what I tried from Bubble World. In terms of taste, the drinks from Bubble World were okay but not great. One issue is that they tasted a bit powdery which is likely from the Coffee-mate. The flavours were more artificial than what I have tried at Chatime. The drinks were a bit on the sweeter side as well. Ice and tapioca pearl levels seemed reasonable (recommended proportions are less than 20% for ice and 25-30% for boba). The pearl texture was reasonable: smooth and slightly soft on the outside, but chewy through to the middle with a slightly increasing level of firmness. The drinks were also properly sealed with the plastic wrap.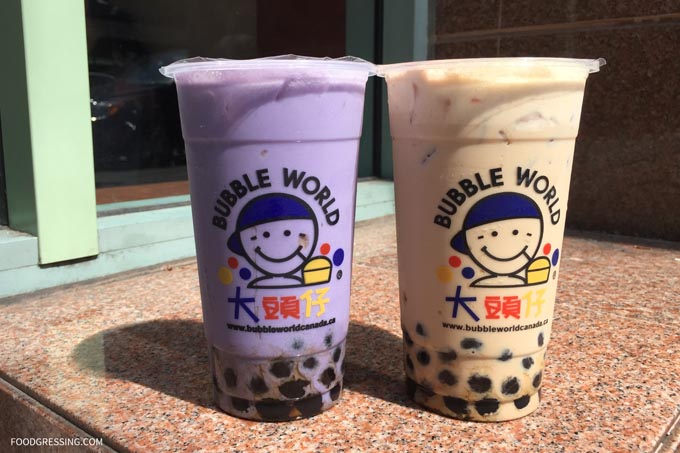 I still think that Chatime has the best bubble tea in terms of tea flavour, use of more natural ingredients, and pearl quality. However, Chatime charges $4-$5 for their drinks, whereas Bubble World charges $3-$4. You get what you pay for.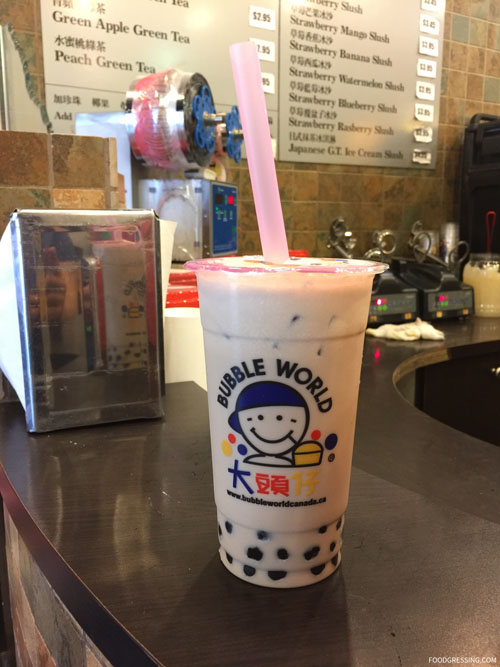 I also tried their salty pepper chicken nuggets which was well-executed and well-seasoned. The pieces came in a takeout bag and had two wooden sticks to skewer them. I enjoyed the chicken pieces which were piping hot, tender, moist and delicious. I also appreciated that they weren't greasy.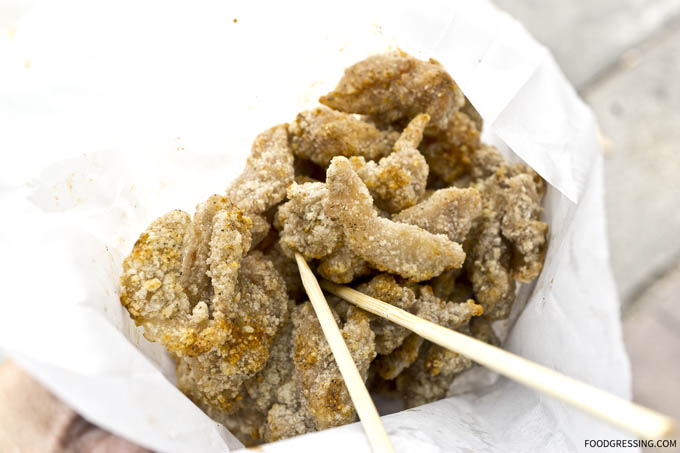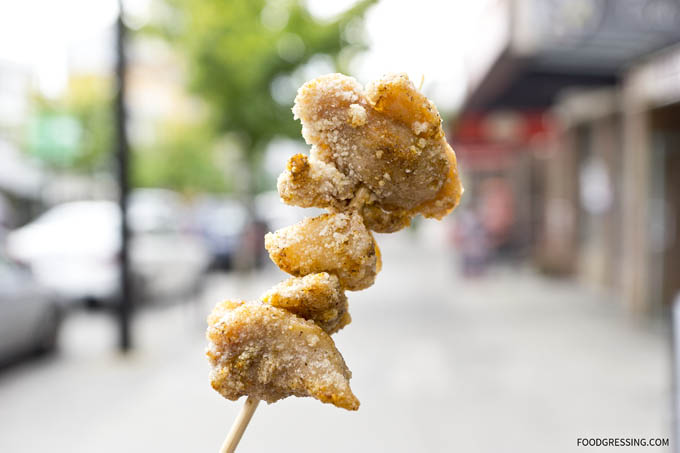 Overall Impression of Bubble World
All in all, the drinks at Bubble World are priced more modestly compared to other bubble tea chains. Obviously, this comes at bit of a cost so it really comes down to your willingness to pay. The chicken nuggets I tried were good and I'd be interested in reordering them. Rating: 3.5/5
Website: www.bubbleworld.ca