While it isn't fine dining like at its neighbouring sister restaurant, Hawksworth, Bel Cafe still delivers a very fine cafe experience. Located within the luxurious Rosewood Hotel Georgia, Bel Cafe is one of three restaurant ventures by one of Canada's top chefs, David Hawksworth. On the menu are gourmet sandwiches, salads, soups, baked goods and sweet treats like cakes and macarons. Having dined at Hawksworth and Nightingale, I was due for a visit at Bel Cafe. Last week, my friend and I visited Bel Cafe to try out their participating hot chocolate for the Hot Chocolate Festival and a few other goodies.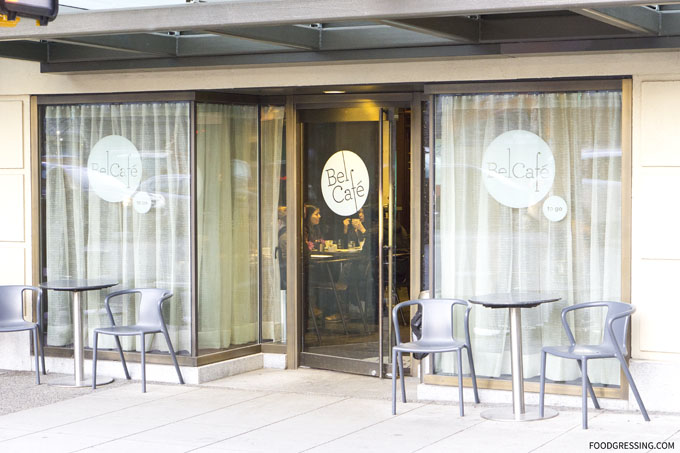 Table Service
While menu prices are on par with other bakeries in town, Bel Cafe is slightly more upscale as they offer full table service. When you enter the cafe, there is a sign asking you to wait to be seated.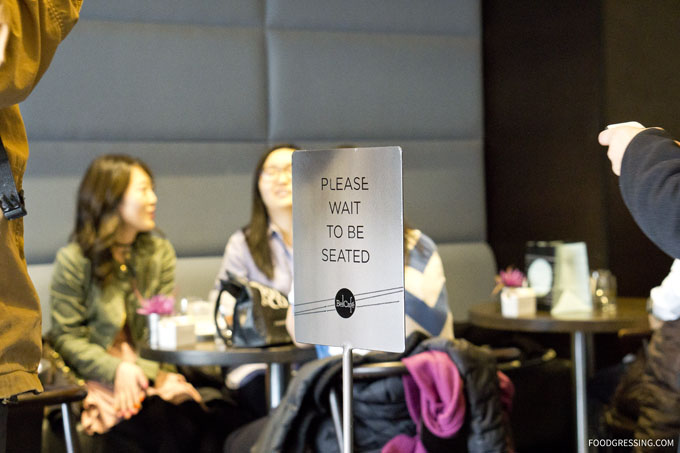 The space itself is small with several tables for two and a high top counter. Bel Cafe doesn't seem like the place where you can spend a few hours reading a book or working on your laptop. That is probably why they have table service in order to ensure a flow of customers.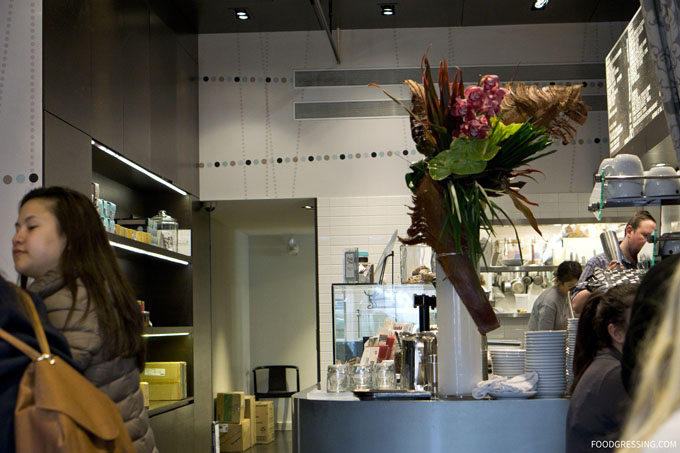 What We Tried
My friend, Alice, and I ordered the participating hot chocolate for the Hot Chocolate Festival which is called "#05 – Pretty in Pink." This is the second of two hot chocolates Bel Cafe had for the festival.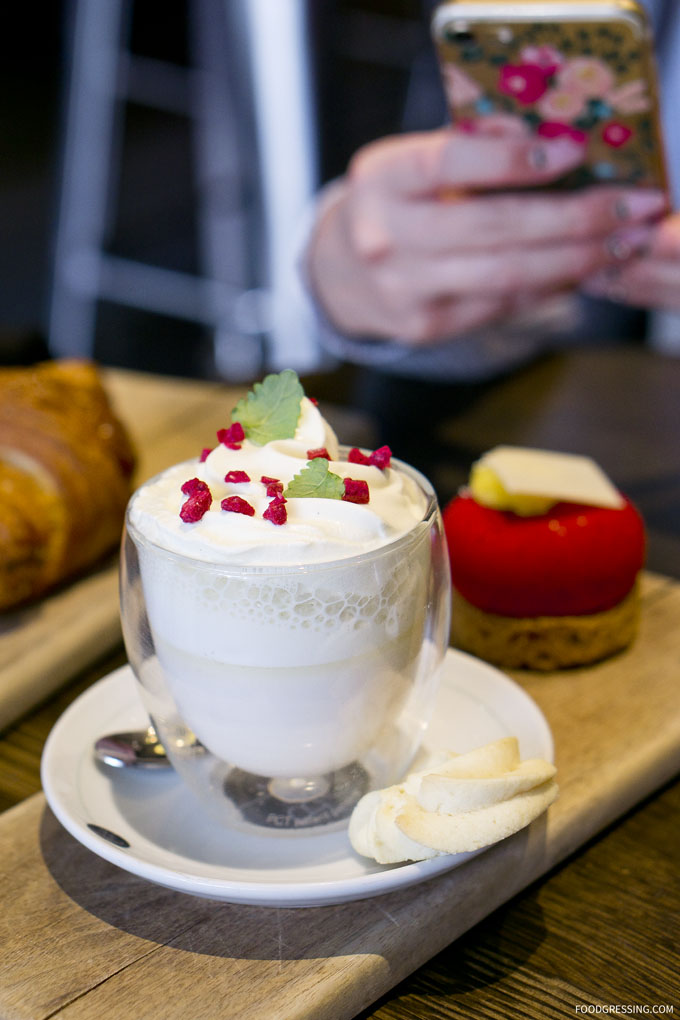 The hot chocolate is made with Valrhona Ivoire White Chocolate, rose oil, vanilla and topped freeze-dried raspberry. I found it to be very light, very drinkable and not to have a very overpowering white chocolate flavour. The raspberries added a subtle sweetness to the drink. The accompanying vanilla shortbread was buttery and crumbly. Of the hot chocolates I have tried this year, I would rank this hot chocolate second best to Temper's Memoirs of Geisha.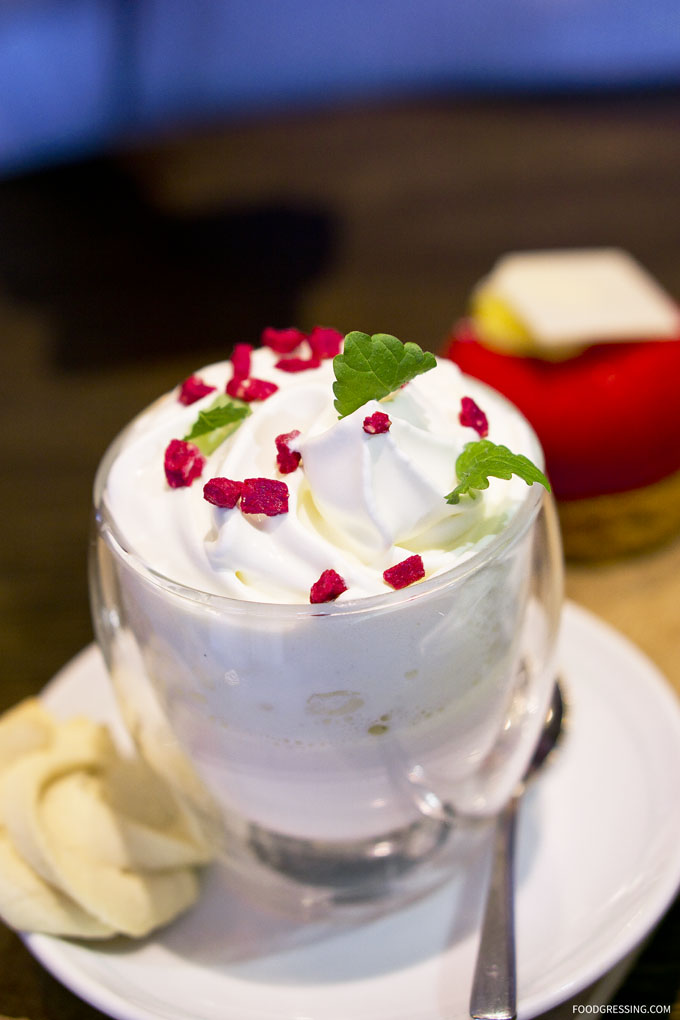 We also had a croissant ($3.10) which was nicely crisp on the outside, buttery, and flaky. I thought that Beaucoup Bakery's croissant tasted better, but Bel Cafe's version is very good.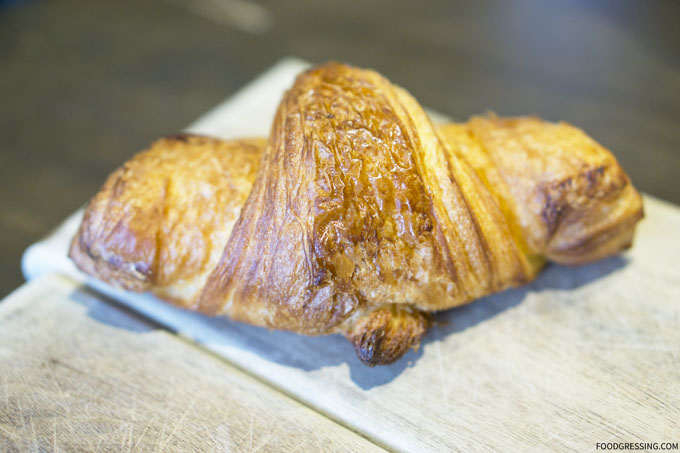 My friend, Alice, is a pastry enthusiast and she insisted that I take a photo of the fluffy airy layers of the croissant.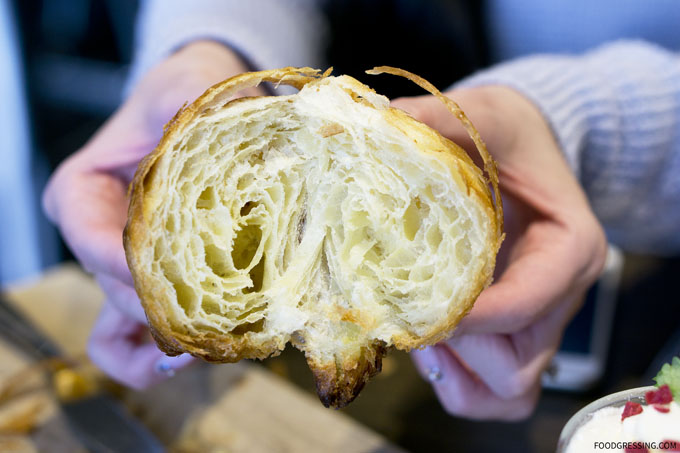 The dessert we had was the White Chocolate, Cranberry, Orange ($6.20).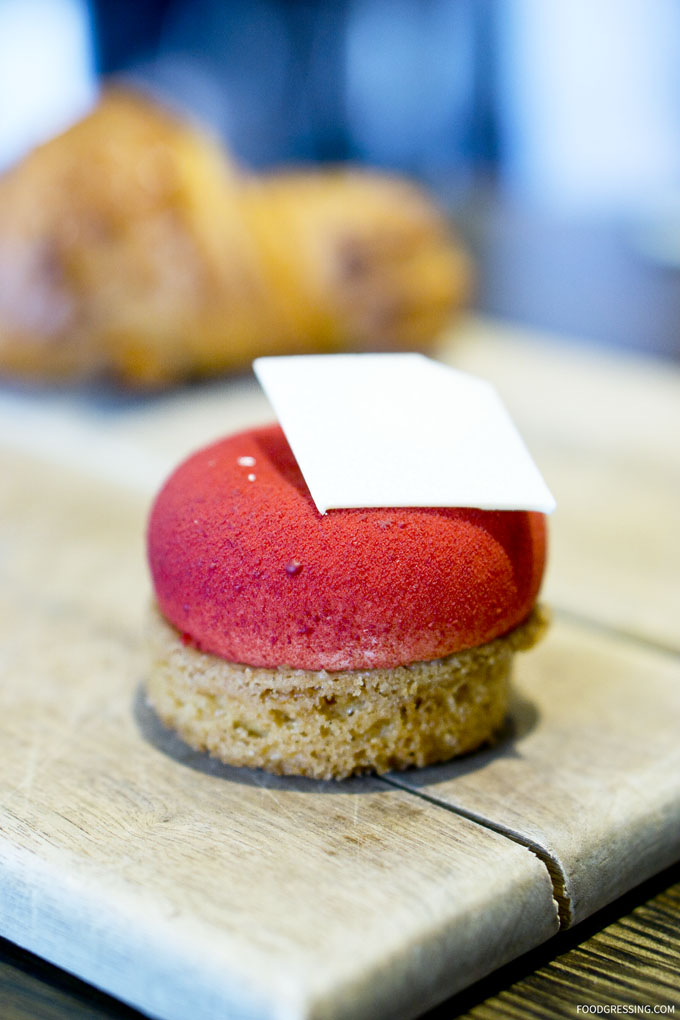 It had a very addictive sugar-centric shortbread bottom and a citrusy cranberry-orange centre. The cake portion (mousse maybe?) was very smooth, light and fluffy. I would love to have this again.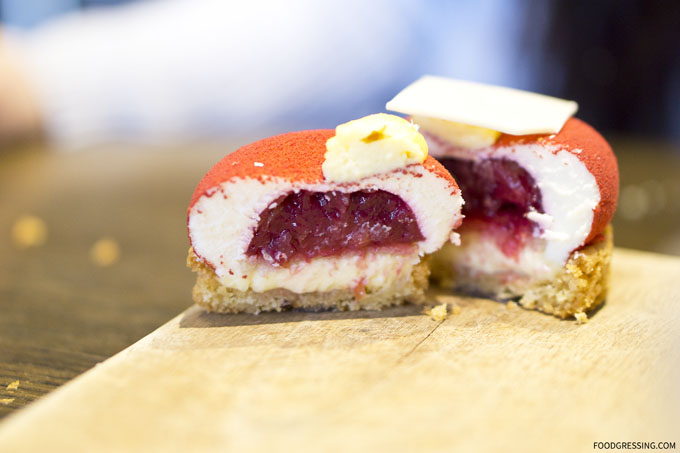 Service
As to how was the full table service at Bel Cafe? It was solid. We were seated promptly when we arrived at the door. Our server took our orders and brought the bill in a timley manner. Our water glasses were also refilled during our visit.
Overall Impression of Bel Cafe
I quite enjoyed the goodies I tried at Bel Cafe. The white hot chocolate drink and White Chocolate, Cranberry, Orange were particular stand-outs. I'd be interested in revisiting Bel Cafe for another table service experience. Rating: 4/5
Website: belcafe.com