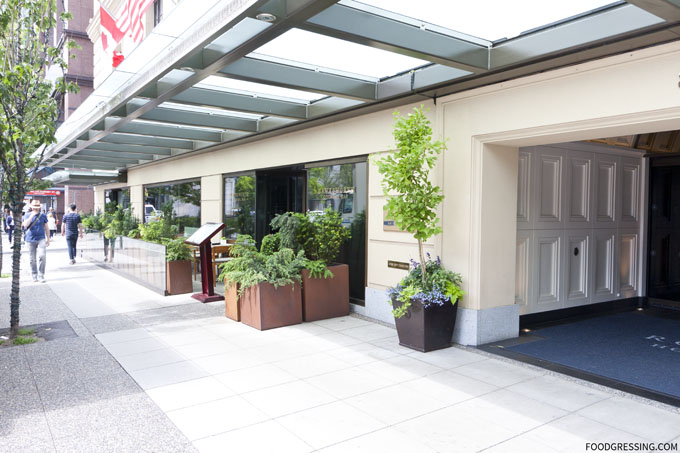 I am so excited to have finally made my way to the acclaimed Hawksworth restaurant.  Located within the elegant Rosewood Hotel Georgia, Hawksworth is known as one of the best restaurants to experience sophisticated Canadian contemporary cuisine.  They are currently rated the third top restaurant in Canada and top restaurant in Vancouver by Canada's 100 Best list.  I ventured to Hawksworth for a weekday late lunch this week and here is a review of my experience.
Three Distinct Rooms
Hawksworth is divided into three distinct rooms each with a different theme and dining experience.  This allows the restaurant team to customize the dining experience for various occasions.  The three rooms are the Pearl Room, the Art Room and the Bar and Lounge which are connected by European-inspired transitional archways.
My lunch took place in the Pearl Room, which had a beautiful elegant and sophisticated design.  This room features a custom-designed sculptured ceiling, iridescent Venetian plaster-relief wall finishes, and a gorgeous chandelier.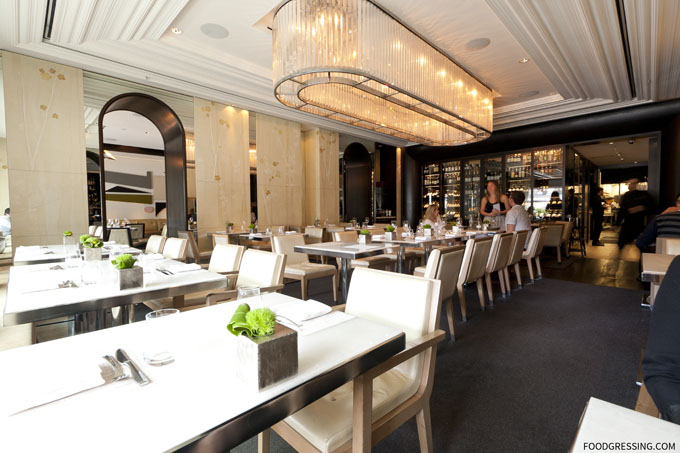 What We Tried
My husband and I had the following for our lunch:
Starter:

Seared Japanese squid ($18)

Mains:

Pan roasted lingcod ($31)
Tamari sablefish rice bowl ($34)

Dessert:
Our lunch starter was the seared Japanese squid, which our server highly recommended.  This dish really just blew me away.  The squid was wonderfully tender while the crispy pork chili vinaigrette and nashi pear gave it a sweet and savoury flavour.  Finally, the peanut gave the dish some crunchy texture.  Overall, ah-mazing!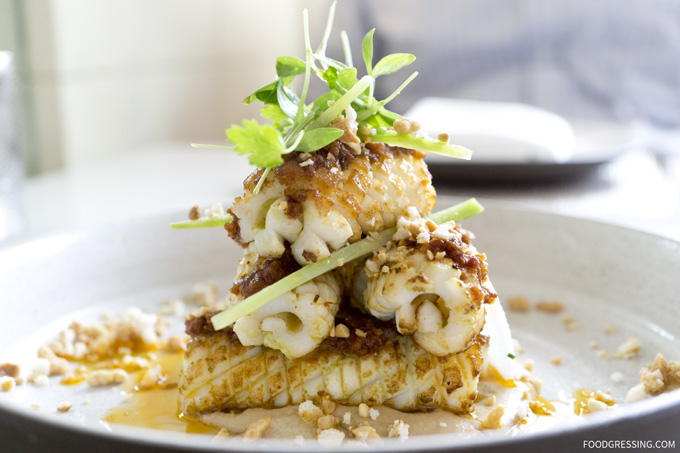 One of our mains was the pan roasted lingcod served with asparagus, king oyster mushroom, wild onion, and olive oil sabayon.  The lingcod was cooked perfectly and the asparagus had a wonderful crisp-tender texture.  Most notable was the olive oil sabayon sauce which was just heavenly.  Thick and creamy, the sabayon went well with the asparagus and fish.  I was working to get every last bit of it.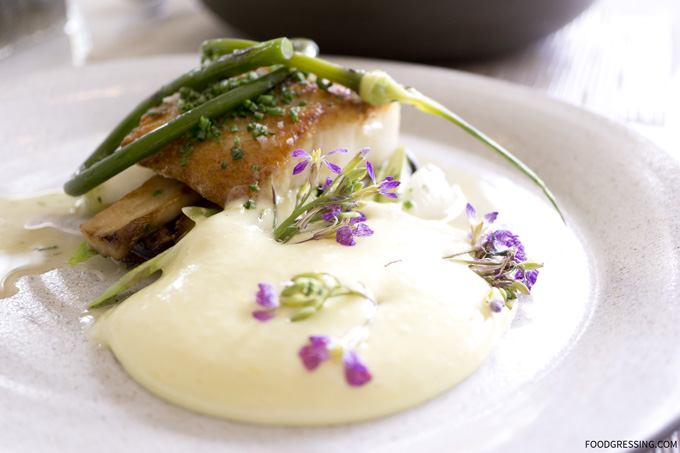 Our other main was the tamari sablefish rice bowl.  The sablefish was very moist and buttery; I thought the avocado went well with the sablefish because of its creamy nature.  The vegetables lightened up the dish while the crispy coated egg was a fun touch.  The only area of improvement would be the brown rice.  Some grains were undercooked so you could taste the powdery center.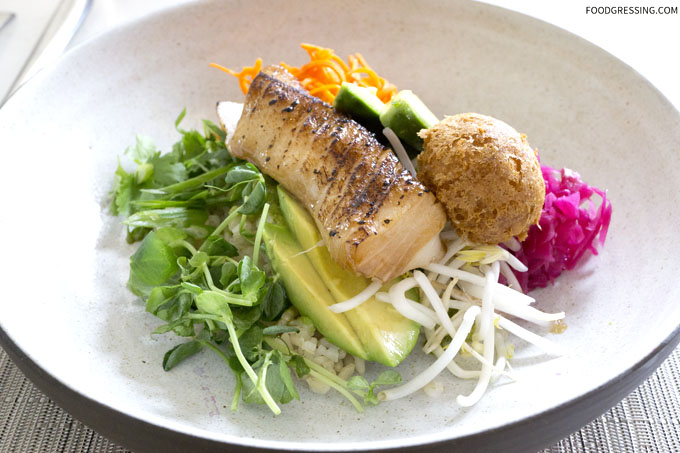 To finish off a fanastic meal was the crème catalana with aerated yuzu and crispy rice.  As a dessert lover, I was just amazed at how refreshing, citrusy and delicious this dessert was.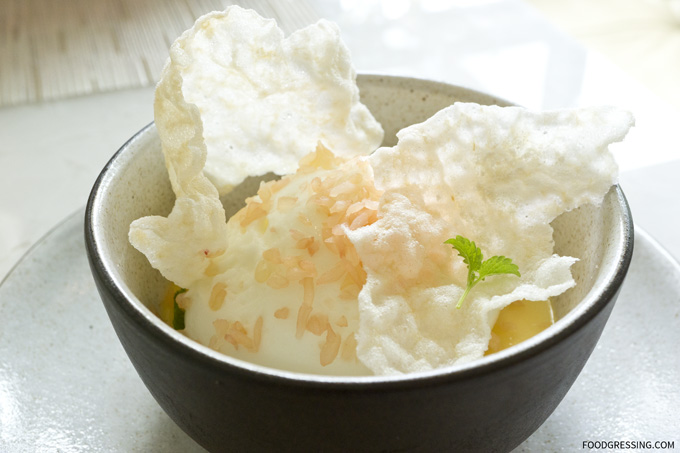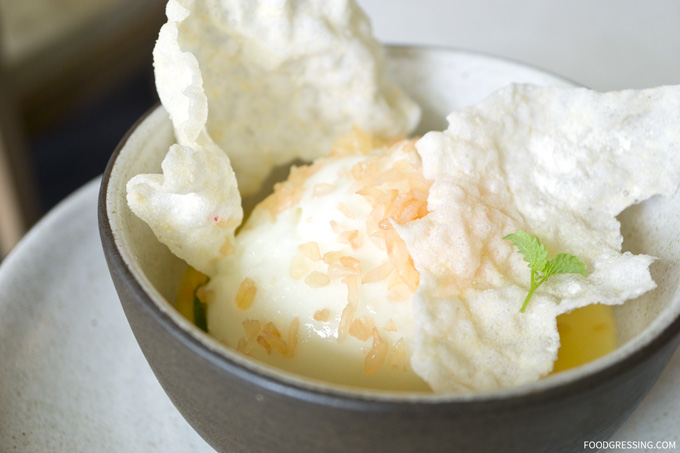 The idea behind the dish is that you mix in all the ingredients to incorporate all the flavours.   The aerated yuzu was just amazingly light and fluffy.  Mix it all in with the bottom layer of gelée and the crispy rice and you've got a very texturally interesting dessert.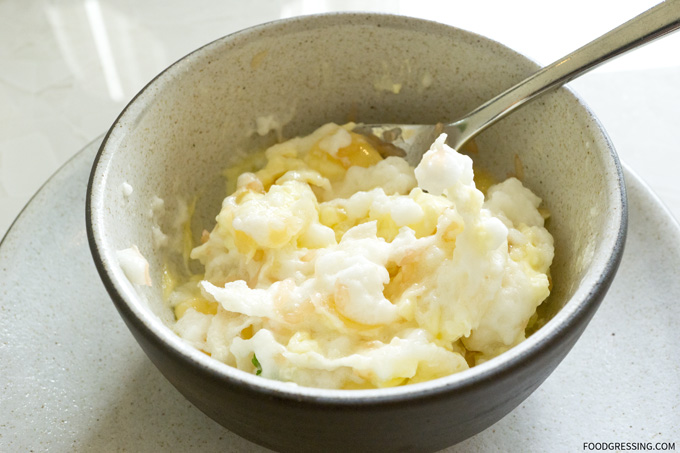 Overall Impression of Hawksworth
My lunch at Hawksworth did not disappoint.  While the mains were very good, the highlights were the seared Japanese squid starter and the crème catalana dessert.  Service was friendly and excellent.  Rating: 4.5/5
Website: http://www.hawksworthrestaurant.com