Terra Breads Olympic Village is the largest of four Terra breads locations in Vancouver. Known for their artisan breads, gourmet sandwiches, nourishing salads and delectable pastries, Terra Breads is a great place to breakfast, lunch or snacks. I have tried a few pastries from Terra Breads Olympic Village in the past. Last week, I went to try their participating hot chocolate for the Hot Chocolate festival.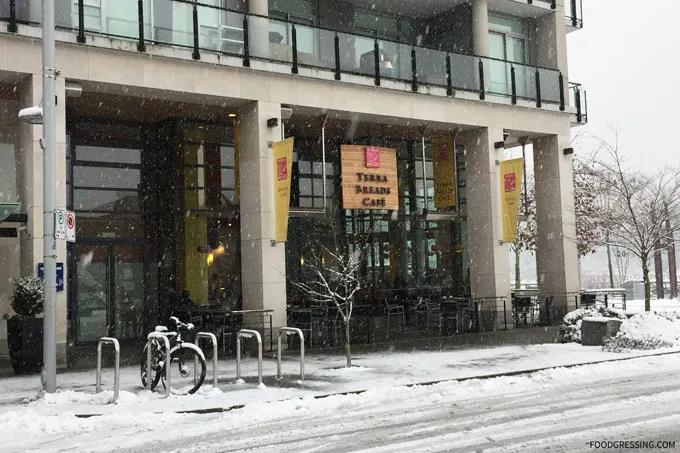 A Busy Cafe
Whenever I visit Terra Breads in Olympic Village, I usually have to line up. The cafe is full of people and it can be challenging to find a seat. I quite enjoy how bright and spacious the cafe is, but it doesn't seem like a quiet cafe where you can get work done.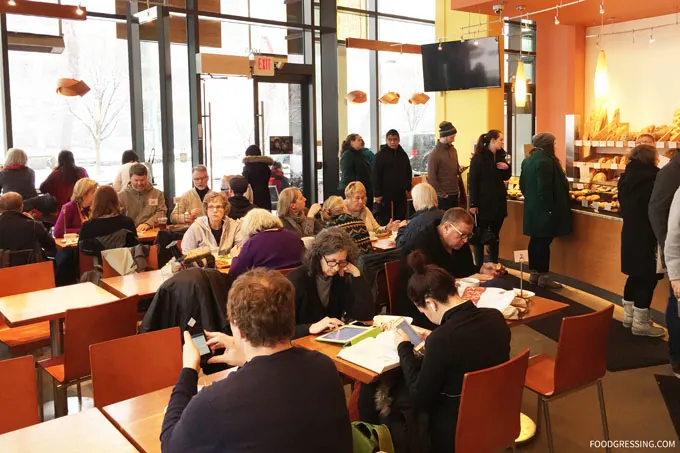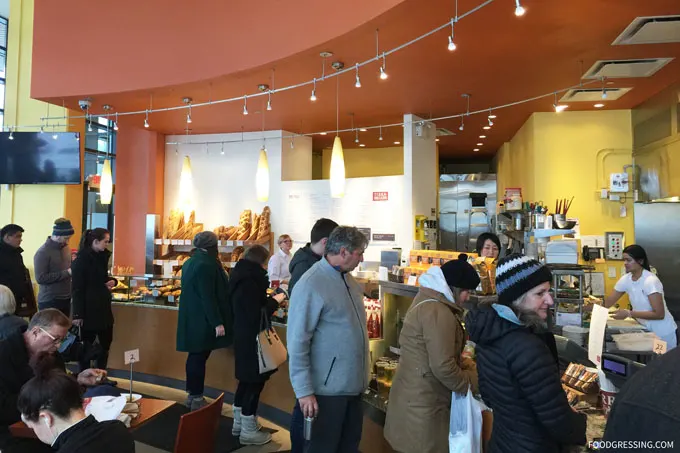 What I Tried
Last week, I tried their "A Matcha Made in Heaven" which is made of white chocolate and vanilla matcha.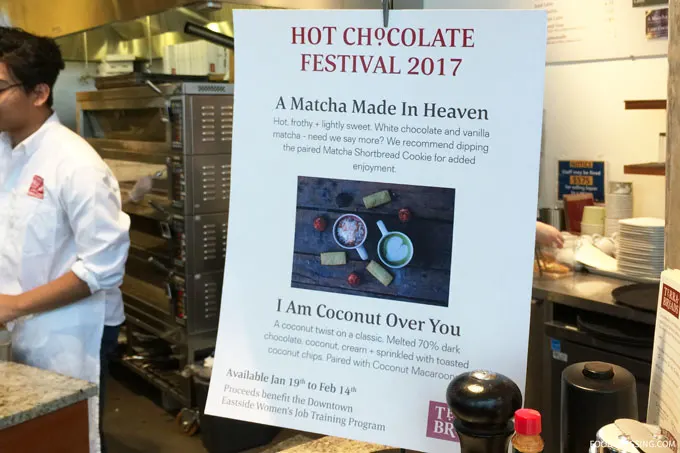 This hote chocolate is definitely on the sweeter side but also hot and frothy. Some might find the sweetness level a bit too much. The hot chocolate also came with a matcha shortbread cookie which they suggest dipping into the hot chocolate. I found the cookie to be very tender, crumbly and buttery – delicious! This hot chocolate also has a lower price point ($6.25) compared to the other hot chocolates I have tried this year which are around $8.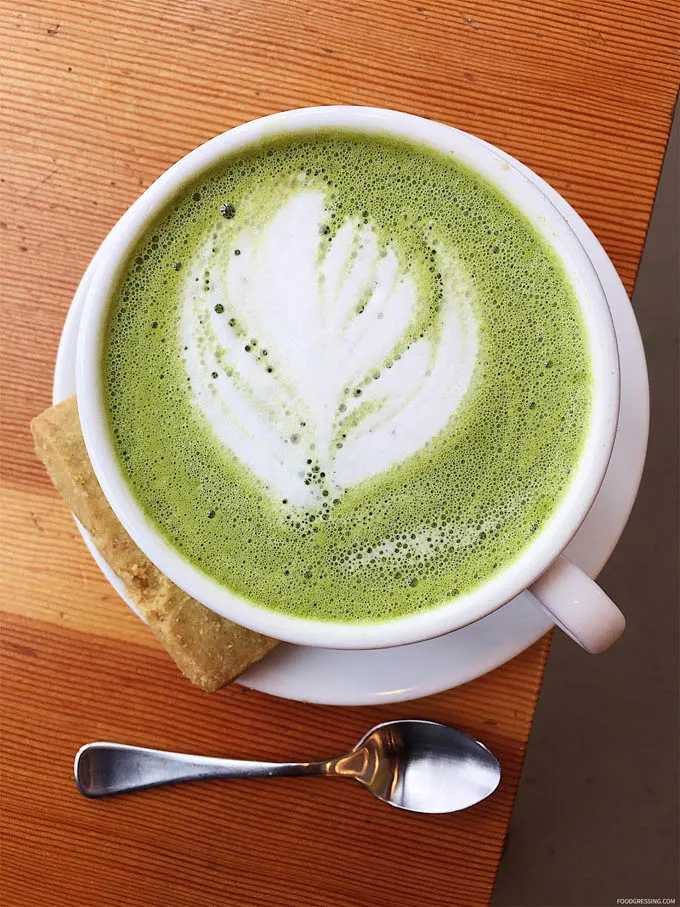 On another visit, I very much enjoyed the Salted Caramel Apple Foccacia ($3.95). It has a beautiful mix of sweet and savory in every bite.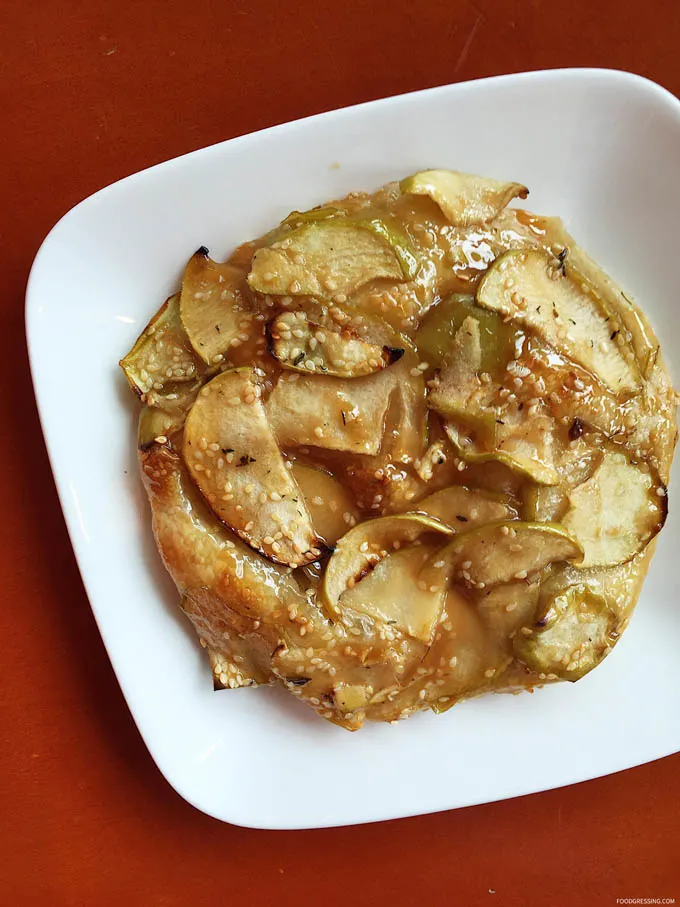 Also delicious is the Peach Rosemary rustic tart ($4.35) which is oh-so-fragrant. You can smell the rosemary and that is amazing. The tart has a caramelized sweet crust pastry topped with house-made compote.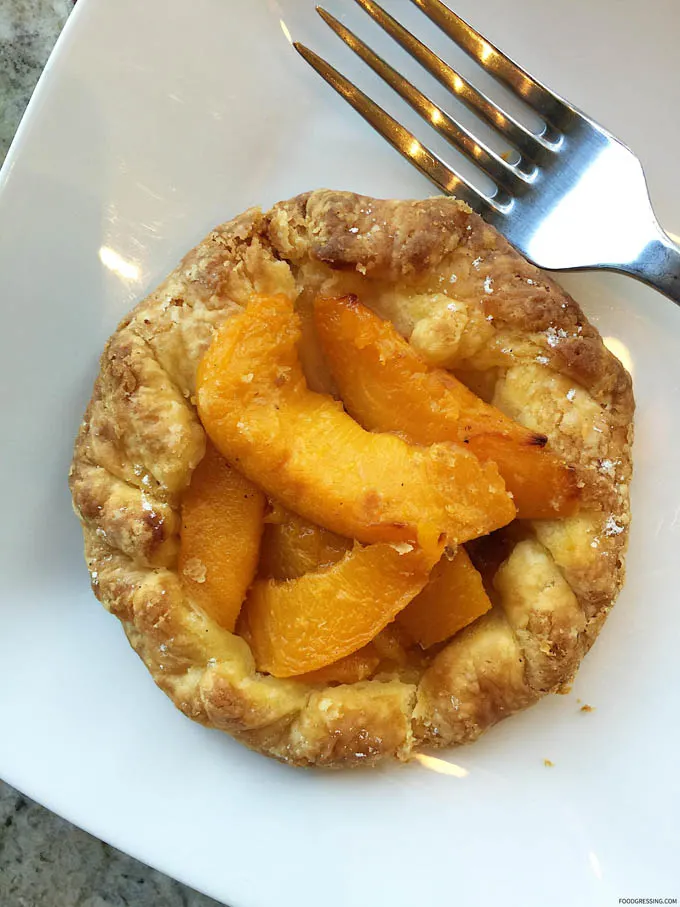 I have also tried a demi-French baguette (~$2) which is also very delicious. It had a crisp soft crust and a soft, airy crumb.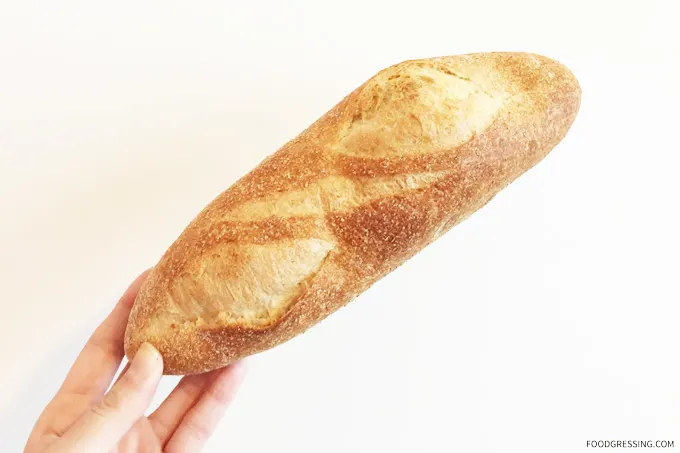 Overall Impression of Terra Breads
I love the selection of all things yummy at Terra Breads. I continue to be a fan of them and look forward to trying more items in the future. Rating: 4/5
Website: www.terrabreads.com