Cinara, a modern European bistro with a focus on Italian-inspired cuisine, is known as one of Canada's top 100 restaurants (rank #67) and one of the best Italian restaurants in Vancouver (rank #3) by Vancouver Magazine. The restaurant is chef-owned and operated by husband and wife duo Chefs Lucais Syme and Gillian Book. Since my visit, the restaurant has renamed themselves to be Autostrada (same as their other sister restaurant) although the concept remains the same.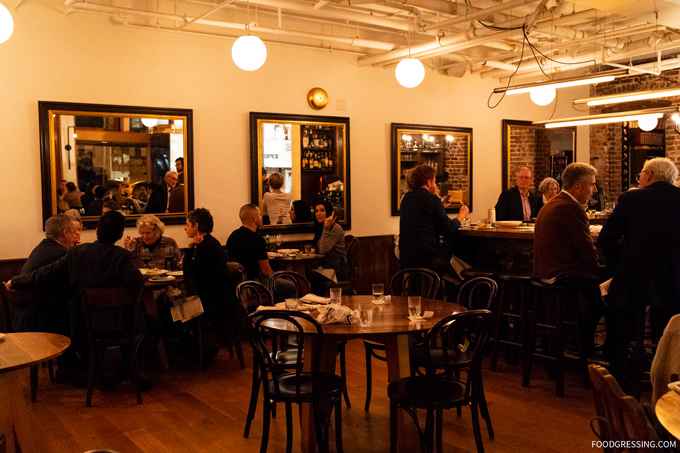 VICTORIAN HOTEL
Cinara is located in the corner unit at Homer and West Pender in one of the oldest buildings in the city — the 117-year-old Victorian Hotel. The atmosphere is very warm and inviting with exposed brick walls and warm wood tones. There are a few tables set up for twos and small groups. Bar seating is available and apparently that is where some of Vancouver's top chefs and restaurateurs like to eat on their days off.
Note: None of the food or drinks in this post were complimentary. This review is done anonymously.
6-course Tasting Menu
I had visited Cinara once before and this time I came with fellow food bloggers, Diana (foodology.ca), David (pickydiners.com), Hanson (noshandnibble.blog) and Maggi (vieamaggi.com). We decided to go with the 6-course tasting menu priced at $75 per person.
What We Tried
Sourdough
To start, we were presented with fresh baked sourdoughserved with whipped butter. It had a mild flavour with a strong, chewy texture, and crisp crust.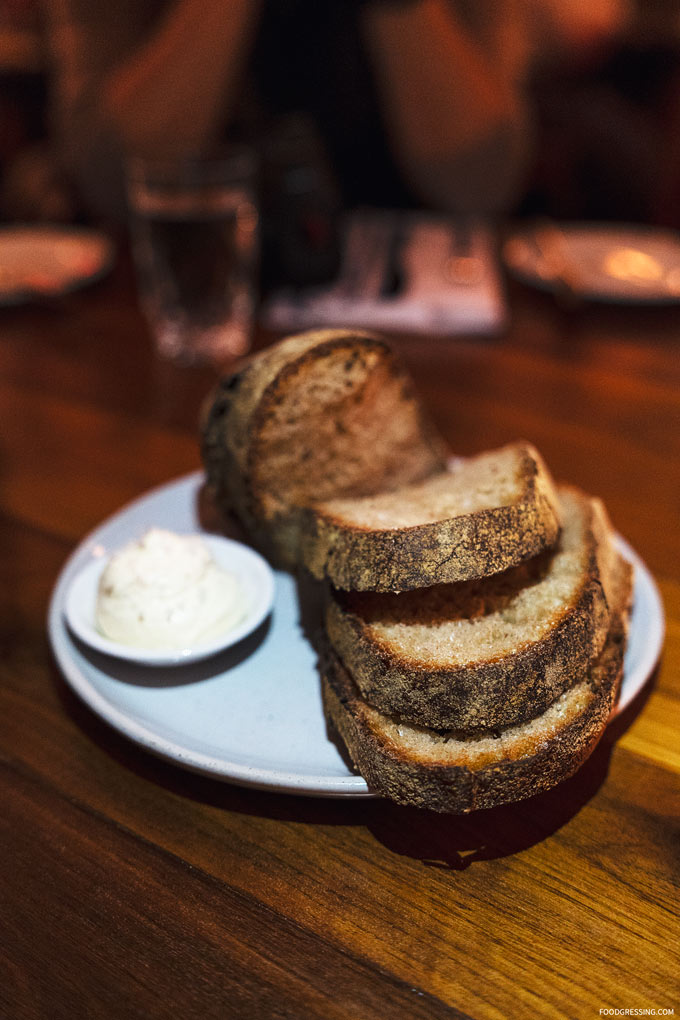 Chicken Liver Parfait
Next we had the chicken liver parfait on a crispy sourdough cracker with their own house fermented cornishons. This was one of my favourite dishes that we tried. I loved the smooth, rich, spreadable pâté on the crisp cracker. The cornishons added some tanginess to each bite.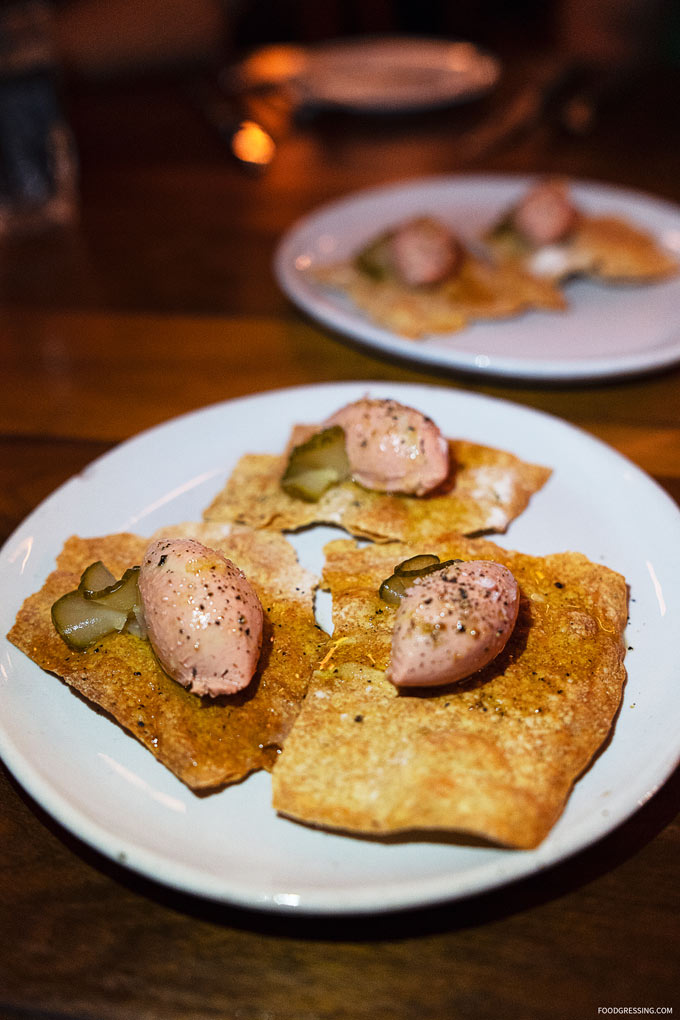 Burrata
We were then presented with burrata cheese delivered from Italy on the day, preserved and fresh plum purée, their best balsamic and olive oil with cracked pepper. The burrata tasted very fresh being milky, buttery in flavor and soft and springy in texture. The plum puree added some acidity and sweetness. It was good to enjoy the burrata with the sourdough bread.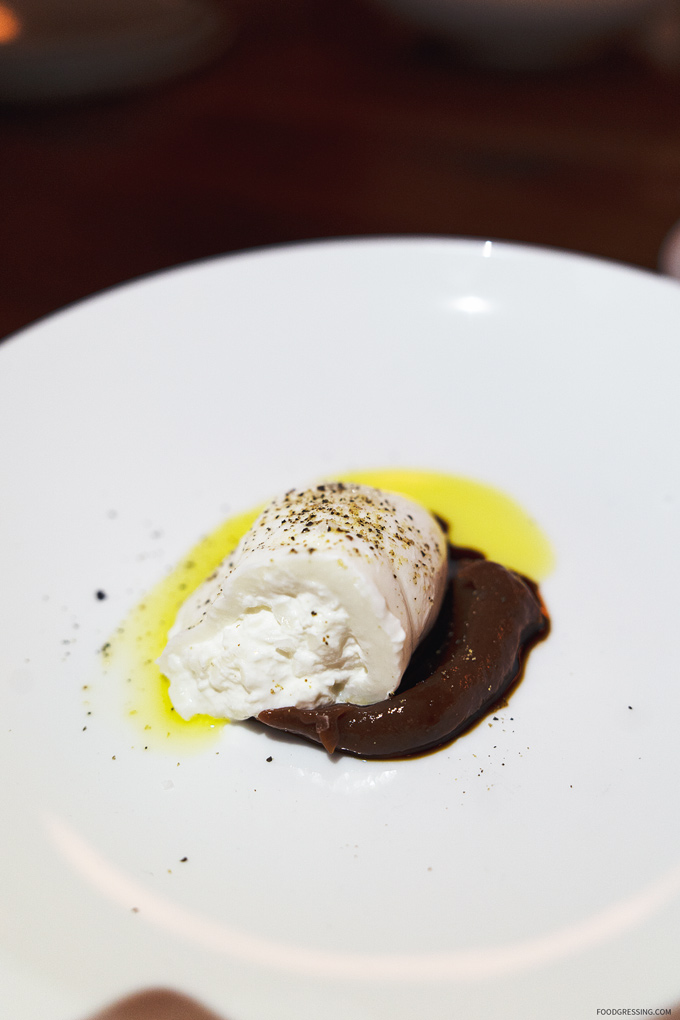 Beef Tartare
I also really enjoyed the beef tartare with pickled pear and creme fraiche. The beef was very delicate, flavourful, juicy and tender.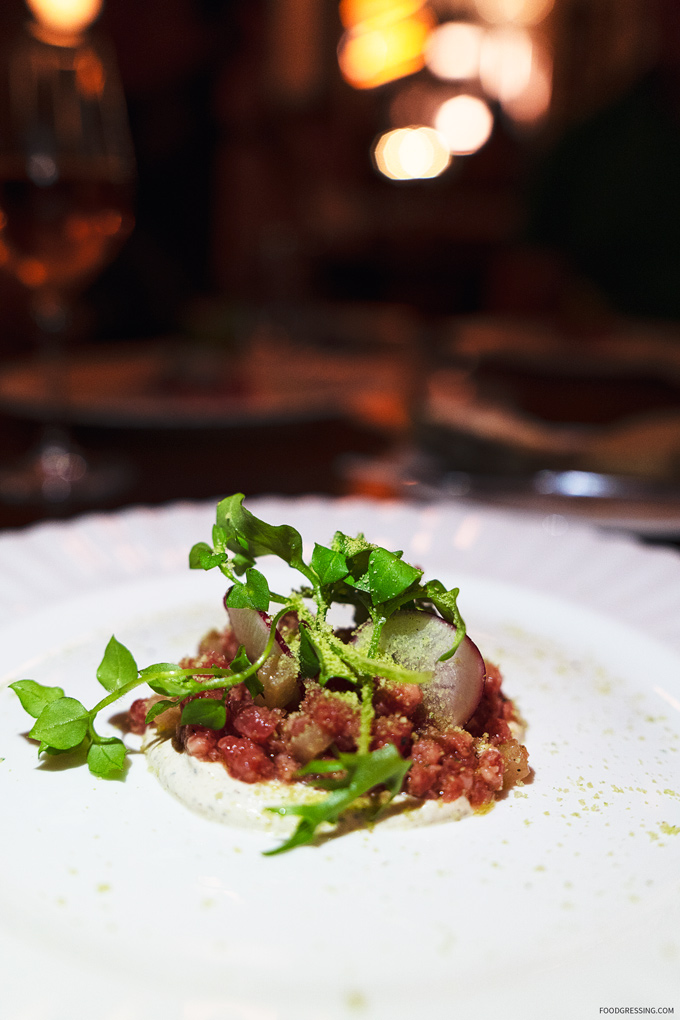 Halibut
Our seafood main was a Pacific halibut cartuccio steamed in a parchment package and accompanied with potato, carrot, and escarole. Unfortunately, the fish was probably overcooked as it was very tough.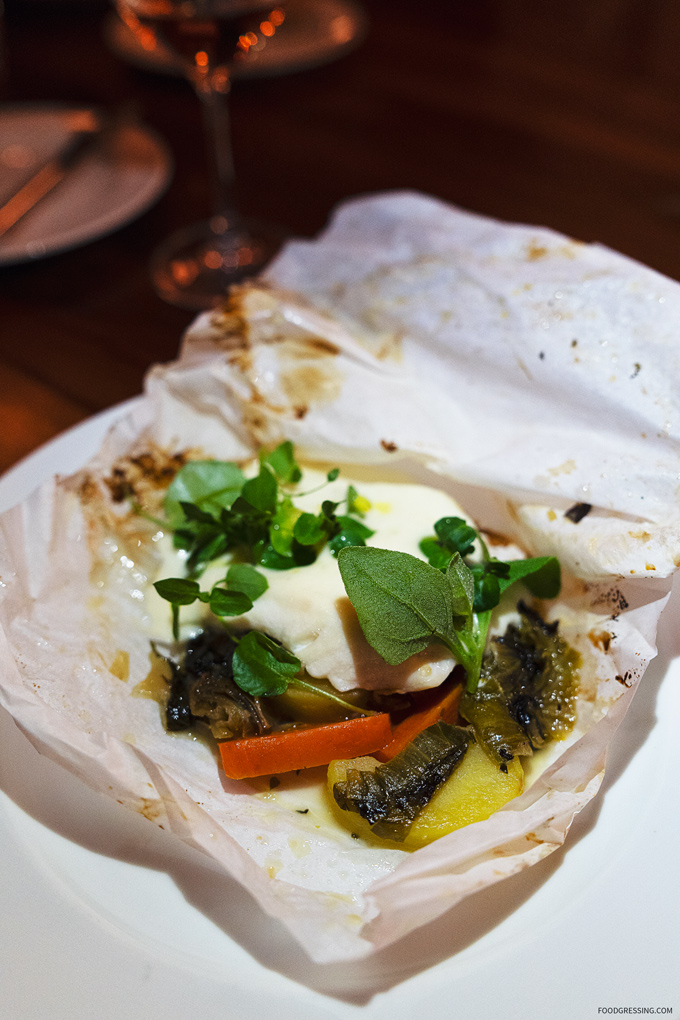 Pasta
The pasta dish was tortelloni stuffed with duck confit, pistachio, and salsa verde. The duck filling was meltingly tender but a rich, slightly salty but mellow flavour. It was unfortunate that the portion was so small.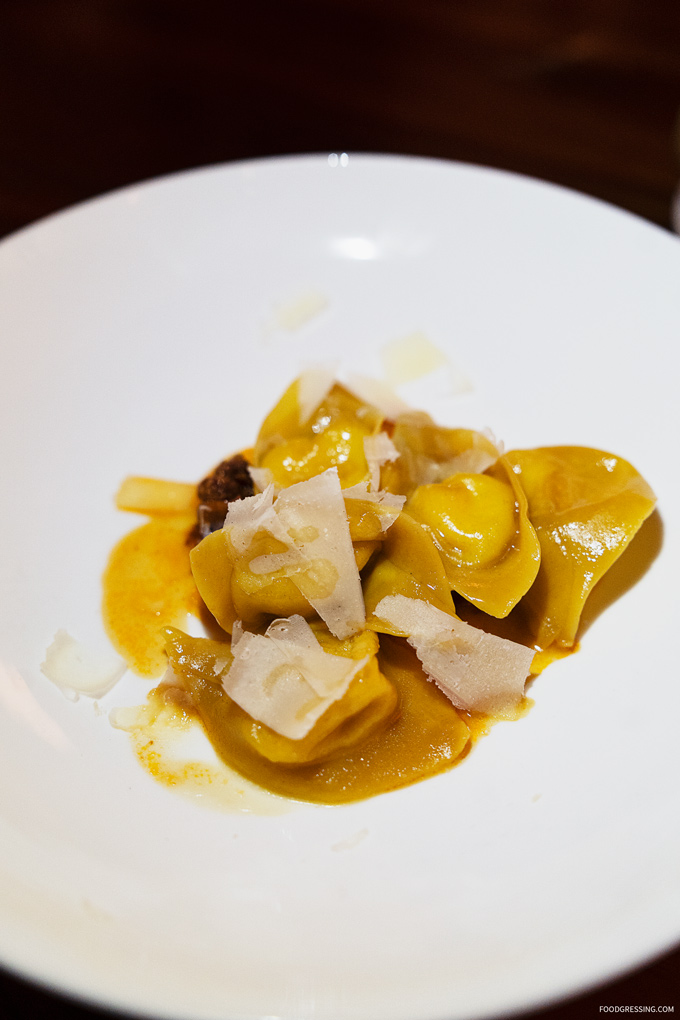 Meat
The meat entree was a braised pork collar with cipollini onion, apple, and brussel sprouts.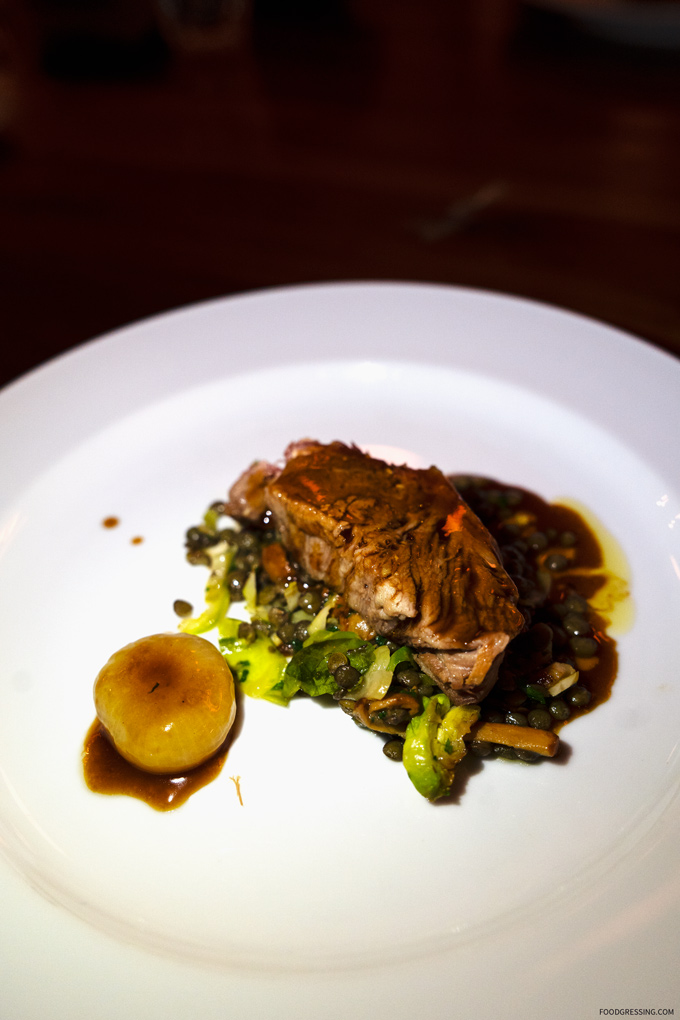 Dessert

To finish off the meal, we had the salted caramel tart with pine nut and apple. It was something I had tried before and I found it just as good. It was not quite like salted caramel but more on caramel side.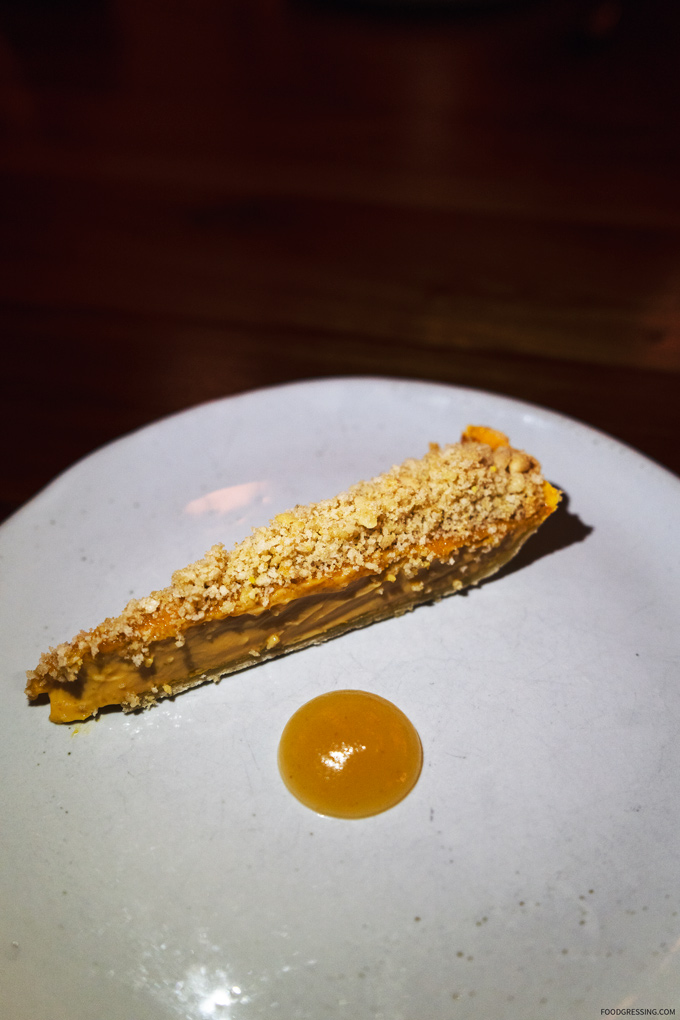 Overall Impression of Cinara's 6-Course Tasting Menu
I found the selection we had for Cinara's 6-course tasting menu to be less enjoyable than when I ordered a la carte. I enjoyed the chicken liver parfait, the beef tartare, and the pasta while the fish and meat dishes could have been improved. I think the consensus at our table was that the meal failed to impress and was not as memorable as we had hoped. I would recommend trying more of the pasta dishes rather than the other mains. Rating: 3/5
Cinara
Address: 350 W Pender St, Vancouver, BC
Website: ‎cinara.ca