One popular artisan bakery in Seattle is Fuji Bakery which specializes in pastries and desserts with French and Japanese influences. For sweets, you'll find items like Matcha Chocolate Croissant and Matcha Green Tea Danish. Notable savouries include Smoked Salmon Brioche and Beef Curry Bun.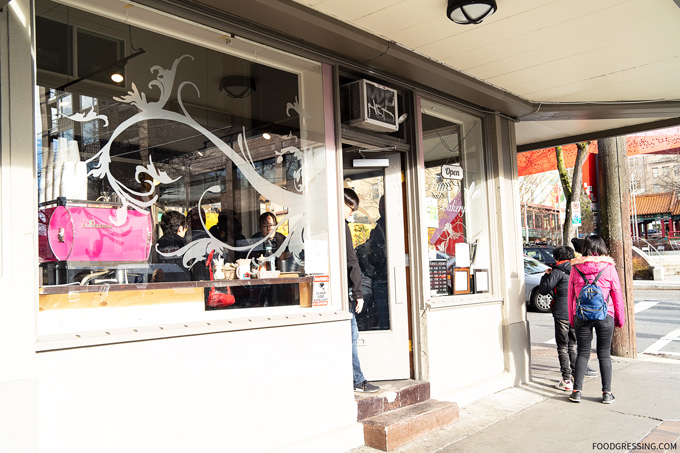 Fuji Bakery has been around since 2009 and fine pastry Chef Taka Hirai (who had worked for three years at Joel Robuchon's three-Michelin-starred restaurant in Tokyo) helped start the bakery. Chef Hirai had left the Fuji Bakery several years back but his influence still remains in the bakery's offerings.
International District Location
Fuji Bakery has three locations (Queen Anne/Interbay, International District and Bellevue). I visited the International District location last week.
When I walked in the door, I was met with their tantalizing displays of pastries and desserts. The location is small with some seating by the window. They also serve espresso-based drinks and tea.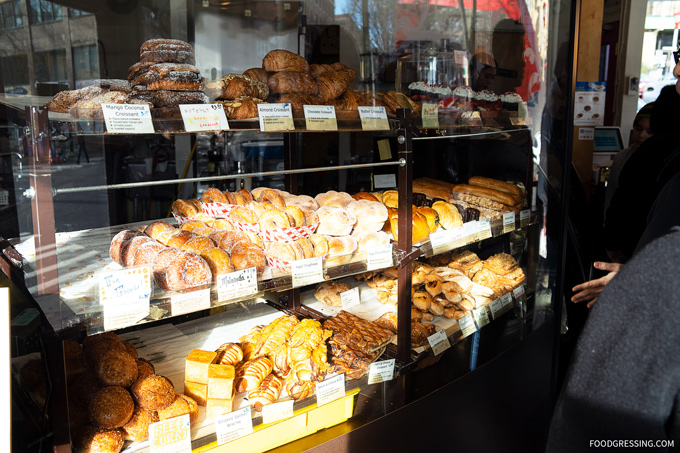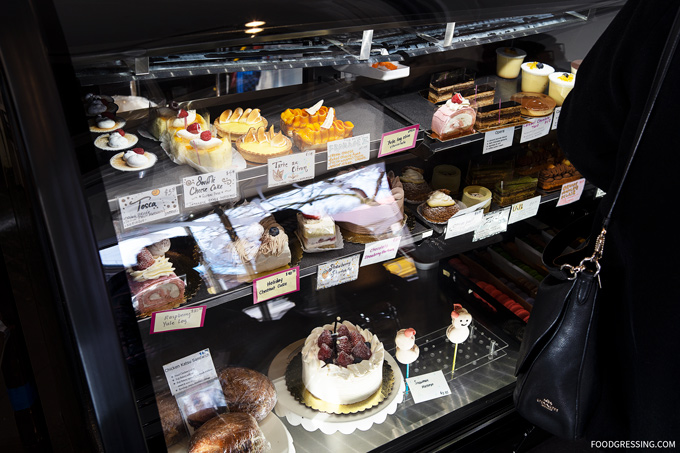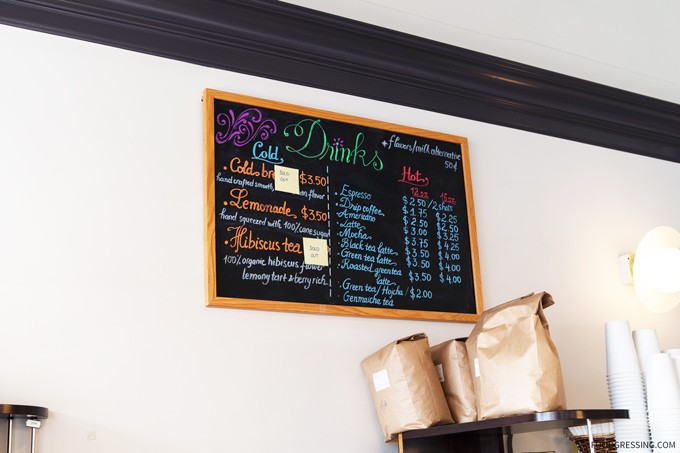 What I Tried
I picked up a few pastries to go including the Poire, Fraise, Ham & Cheese Croissant, Beef Curry Bun and Almond Stick.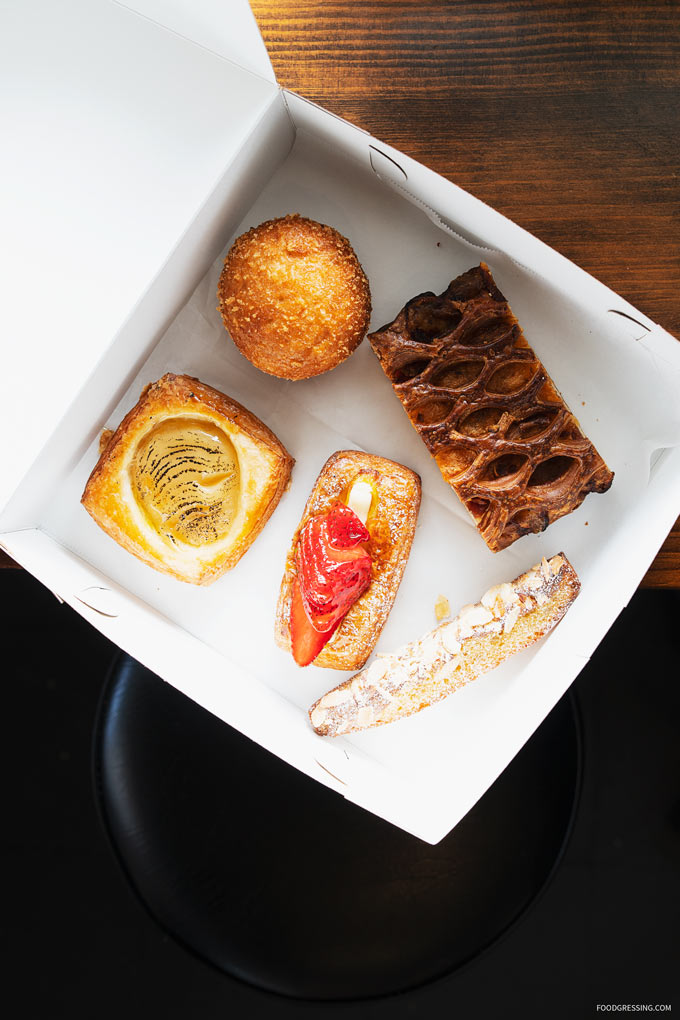 The Beef Curry Bun ($3.25) is Fuji Bakery's signature bread featuring a deep-fried breaded bun filled with house-made curry made with 100% Angus beef. It's basically a savoury donut which is fluffy and chewy at the same time.
Both the croissants ($3) were very good with very light, delicate and fluffy pastry. Apparently, they use European cultured butter. The Poire (a pear croissant) featured brûléed vanilla and lime flavored pears and Madagascar Bourbon Vanilla custard. The Fraise was a croissant bard with custard and milk cream topped by a fresh sliced strawberry.
The Almond Stick ($1.25) is Fuji's version of a bostock – somewhere between a baguette and an almond croissant. It was definitely a harder and chewier type of treat with a flavour of sweet milk. The stick had a caramelized frangipane, toasted almond slices and almond cream. Unfortunately, it was just not my thing as it was too chewy.
The Ham & Cheese Croissant ($3.75)features ham, egg white omelette, and roasted bell peppers, and pepper Jack Cheese. A nice savoury alternative to a regular croissant.
Overall Impression of Fuji Bakery
I really liked the croissants (both sweet and savoury) that I tried along with the Beef Curry Bun. The sweets looked more home-style and didn't appeal to me very much (sorry, I'm superficial and like pretty desserts). I felt that some of their offerings were unique and I be interested in trying more of their pastries again. Rating: 3.5/5
Fuji Bakery
2834, 526 S King St, Seattle, WA
www.fujibakeryinc.com