While most of the top local ramen eateries are in Downtown Vancouver, a new ramen house has emerged in the Metrotown area. Meet Yaguchiya Ramen which originates from Yokohama, Japan and now has opened their first overseas location in Burnaby a few months ago. Yaguchiya is conveniently located on Kingsway right across Superstore at Metrotown so it's easy to access from the mall. A friend and I decided to try out Yaguchiya Ramen recently after attending a media preview of the new MUJI store at Metrotown.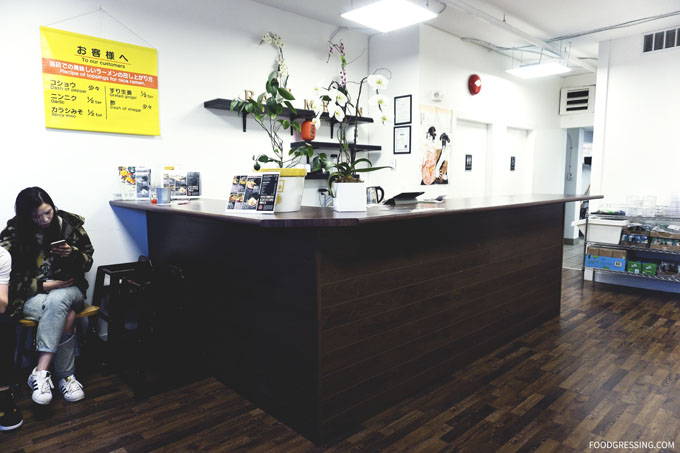 Note: None of the food in this review was complimentary. This review was done anonymously.
Iekei Ramen Menu
Yaguchiya specializes in Iekei ramen, a unique hybrid ramen style that combines chicken and soy-based shoyu ramen with tonkatsu or pork bone-style ramen. Iekei-style ramen is fairly uncommon outside of Japan where it was invented in Yokohama during the 1970s. The resulting Iekei broth is lighter than fatty, creamy tonkotsu but heavier than shoyu which is thin.
On the menu are 6 main ramen features: Shoyu, Shio, Miso, Spicy, Vegan and Yaguchia Special. The bowls come in regular, medium or large and range between $10-$15 depending on the flavour and size. They offer ramen combos with gyoza and salad or you can order those as stand-alone side dishes. A few rice dishes and desserts round out the menu. The bowls are customizable based on noodle firmness (soft or hard), taste (mild or strong) and oil (little or a lot). You can view the menu online here.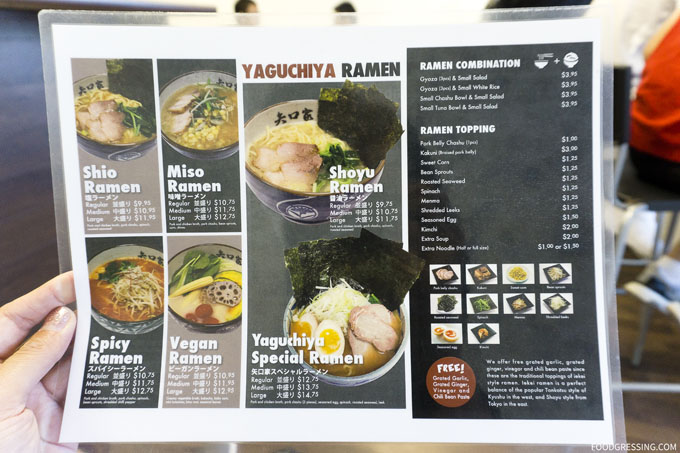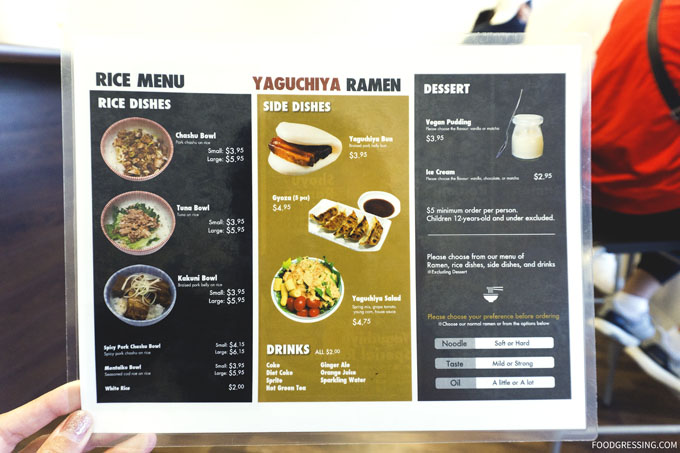 Yaguchiya has a recommended recipe of toppings which includes a dash of pepper, garlic, spicy miso, grated ginger and a dash of vinegar.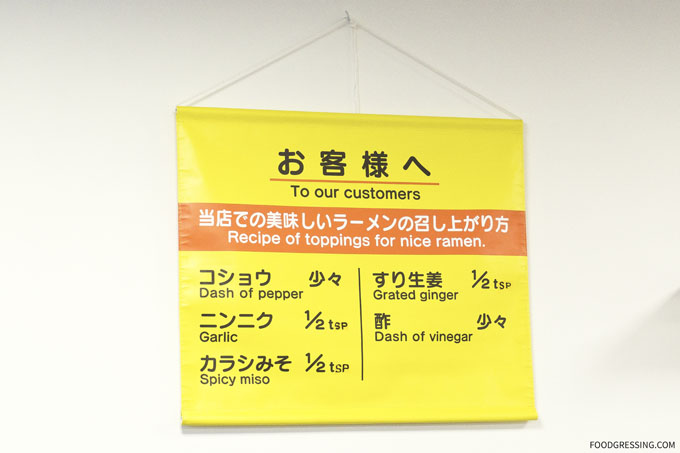 Interior
The interior of Yaguchiya ramen was small, bare minimal but very brightly lit and quite unlike most of the ramen eateries I have been to in Vancouver. There were a few four-person tables and seating at the counter along the window. The kitchen is closed and is located at the back of the restaurant which is a contrast to a place like Kintaro where you can watch the chefs at work.
What We Tried
I went with a medium shoyu ramen ($11.75) which had chicken and pork broth, 2 pieces of pork chashu, roasted seaweed, spinach and an extra topping of sweet corn ($1.25). I forgot to customize my bowl for the noodles, taste and oil nor did the server ask. As a result, I'm not quite sure what the standard options are.
I found Yaguchiya's pork and chicken broth fairly light, golden in colour and definitely more opaque and less flavourful than a milky, creamy tonkotsu broth. The portion of corn given (as the additional topping) was reasonable for $1.25. I've paid double for the same amount at Santouka.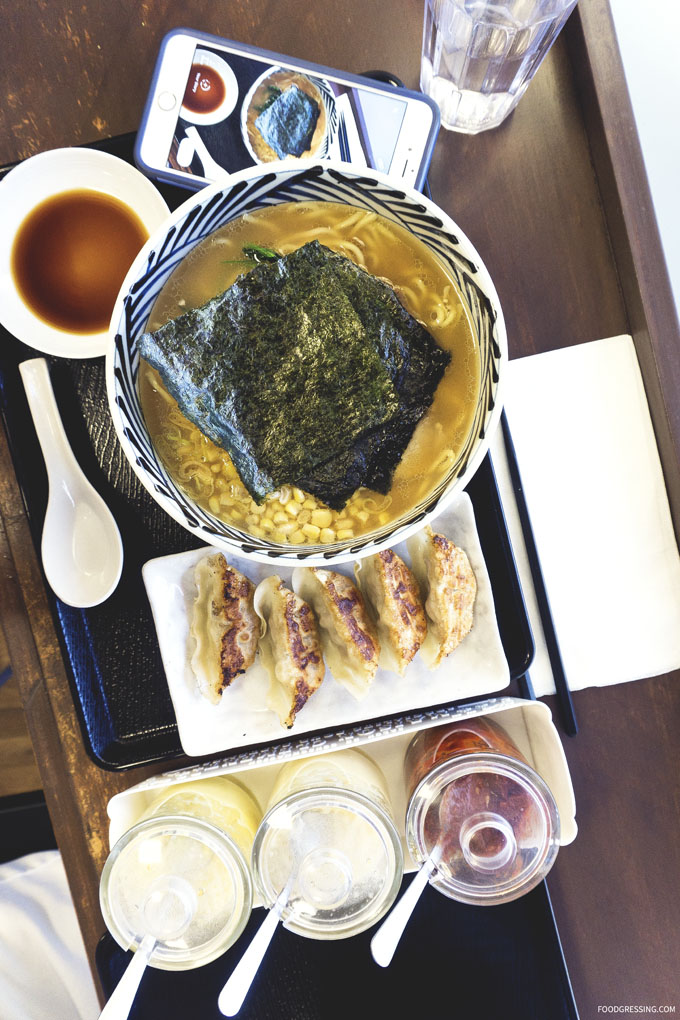 The noodles weren't particularly al dente – perhaps they were soft noodles. The portion of noodles given were more than reasonable. You will get filled because of that.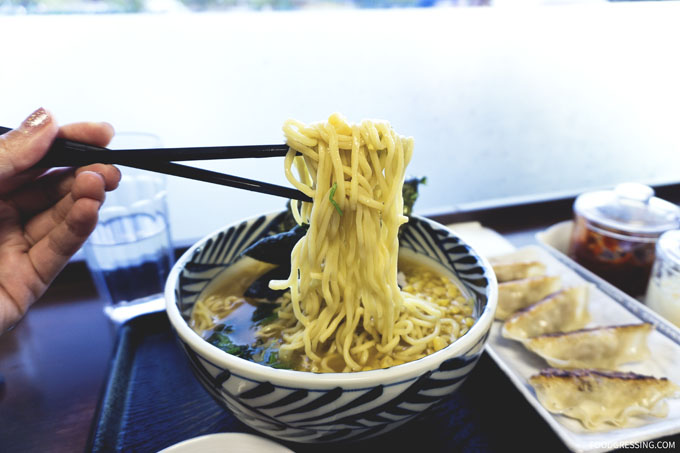 The pork chashu was disappointing. The two pieces I received were very thinly sliced, tough and definitely not melt-in-your-mouth.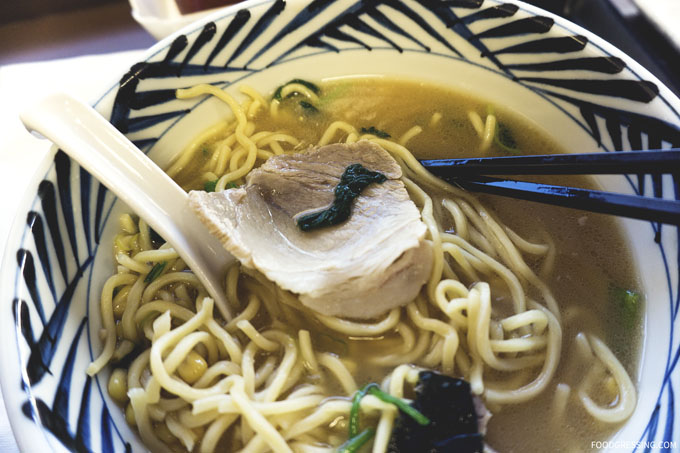 We also ordered a side of gyoza to share. Unfortunately, the gyoza weren't particularly good either with the filling being just average and the outside wrap not so crispy. The gyoza weren't piping hot either but rather just adequately warm.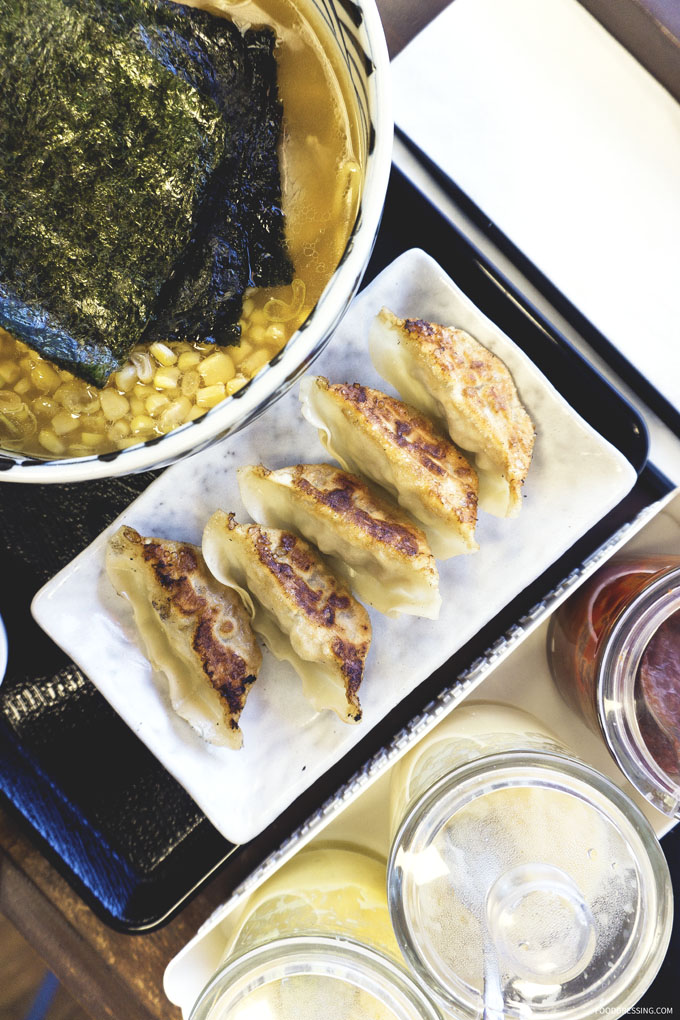 My friend had the regular Yaguchiya Special ($12.75) which comes with 3 pieces of chashu, seasoned egg, leek, roasted seaweed, spinach in a pork and chicken broth.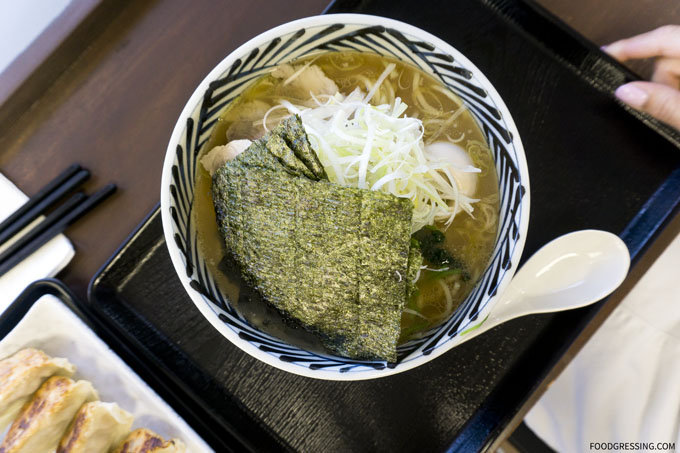 Overall Impression of Yaguchiya Ramen
I thought the portions of noodles given were very reasonable but the broth was largely unmemorable and the chashu was less than stellar. Their broth is lighter and perhaps healthier than a tonkotsu broth. The gyoza needed to be more crispy. Based on my experience, I didn't find Yaguchiya to be competitive enough with the popular ramen eateries in Vancouver. Rating: 3/5
Yaguchiya Ramen
Address: 4679 Kingsway, Burnaby, BC
Website: www.yaguchiya-ramen.com/